Oat Bran Muffins are a moist and delicious way to start the day. Full of natural flavors and sweet oat bran. They are filling and satisfying!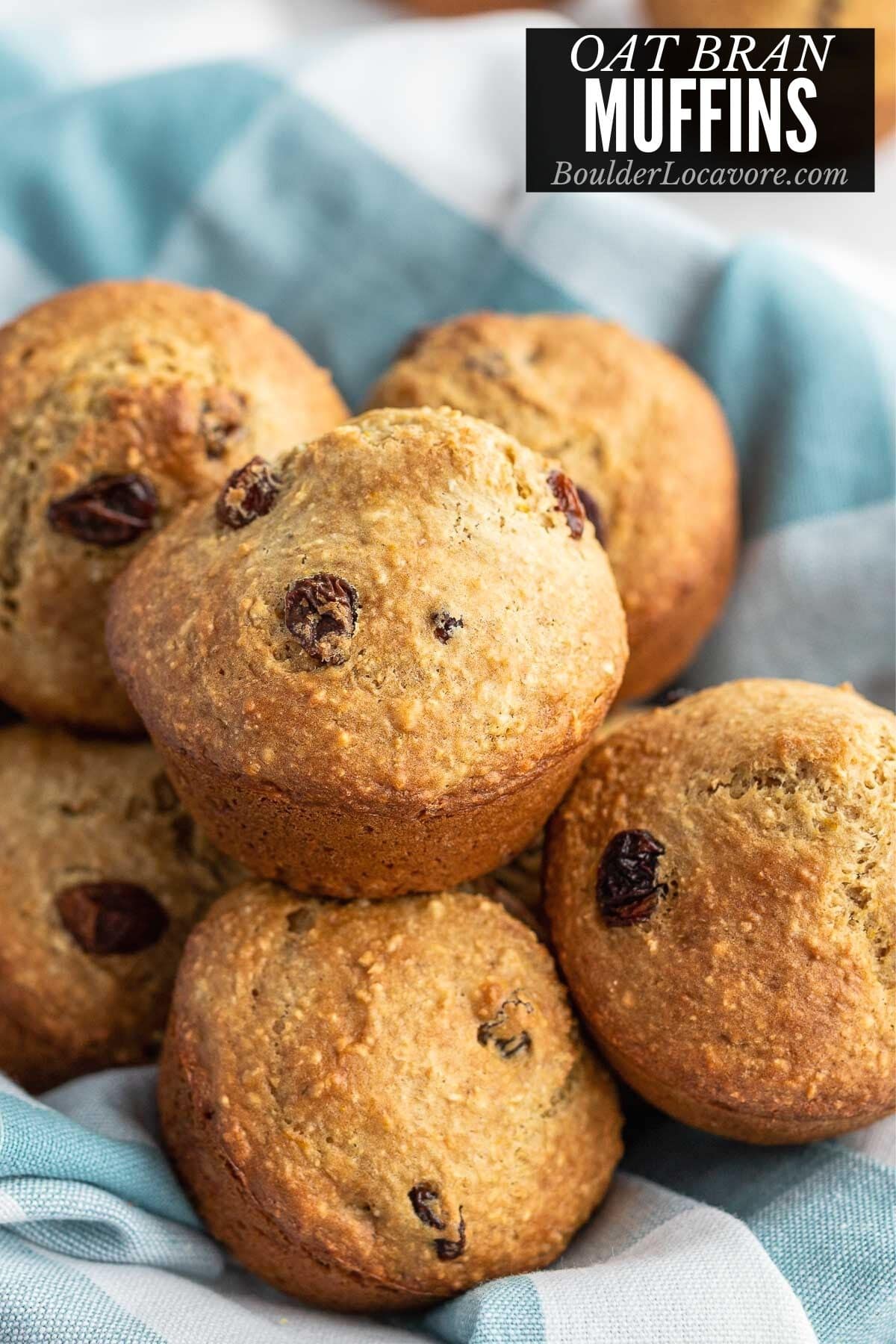 You may think of bran muffins as hippie-dippie food or a healthy food staple. Whichever the case they are a good wholesome breakfast option.
They can be tasteless and grainy. AND packed with fat and sugar so they really aren't a true healthy option.
We've reinvented a bran muffin using oat bran and other wholesome ingredients you can feel good about!
They are a great way to start the day or for a mid morning snack.
If you love muffins also try Morning Glory muffins, Cranberry Orange Muffins and fresh Strawberry Muffins too. Peanut Butter Banana Muffins are grat too!
Easy Bran Muffins
You don't have to go to a coffee house or bakery for great muffins.
You'll love how easy this recipe is to make at home.
Wholesome ingredients, wonderful moist texture and delicious flavor.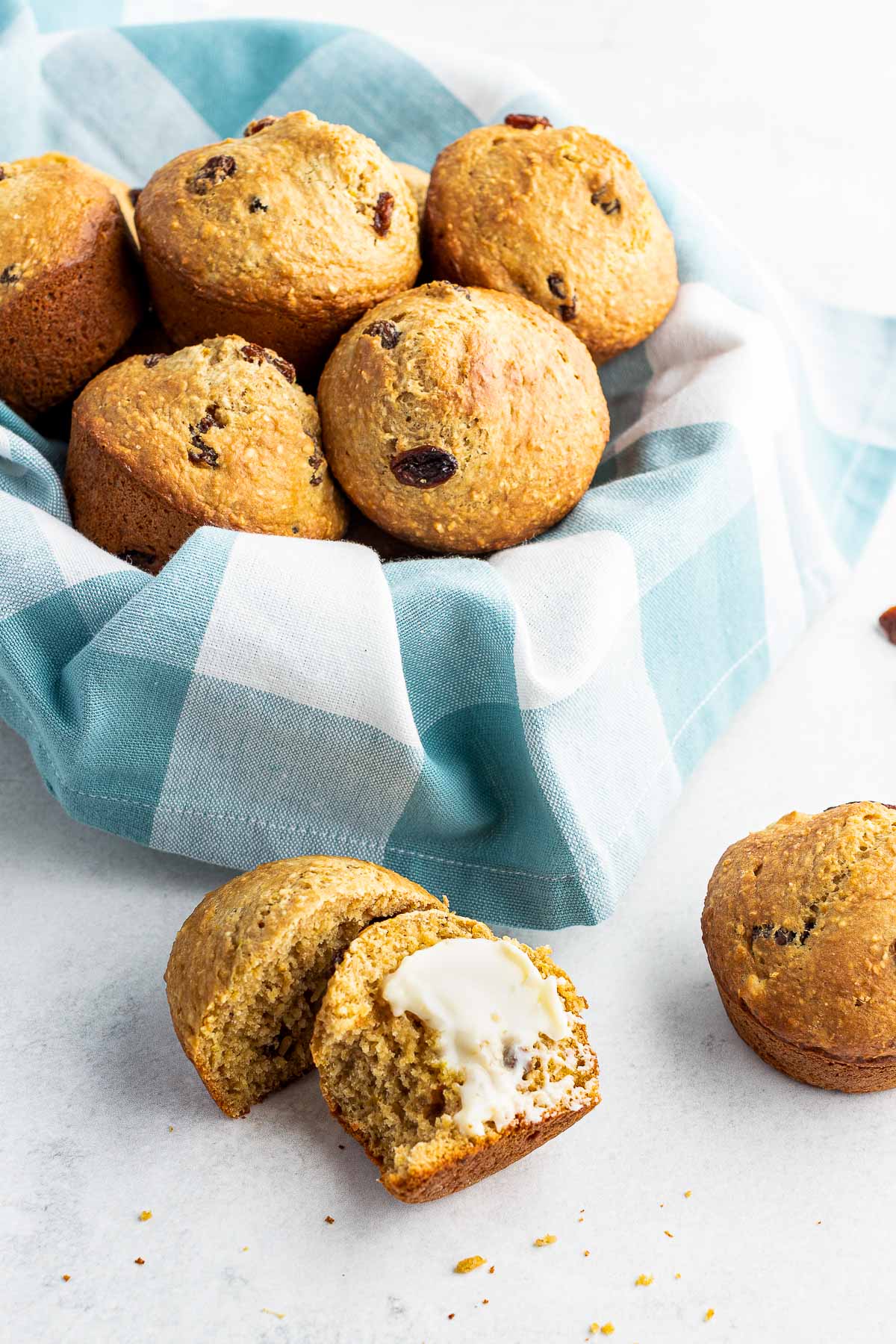 What is Bran?
Bran is the outer layer of grain; wheat, oat or rice most commonly. It's an excellent source of fiber which has made it so popular in muffins. It's great for digestive health and preventing other diseases.
Most bran muffins are made with a combination of wheat bran and bran cereal (also from wheat). This excluded anyone with gluten intolerance or Celiac from eating them.
These muffins can often be dry, super grainy and tasteless.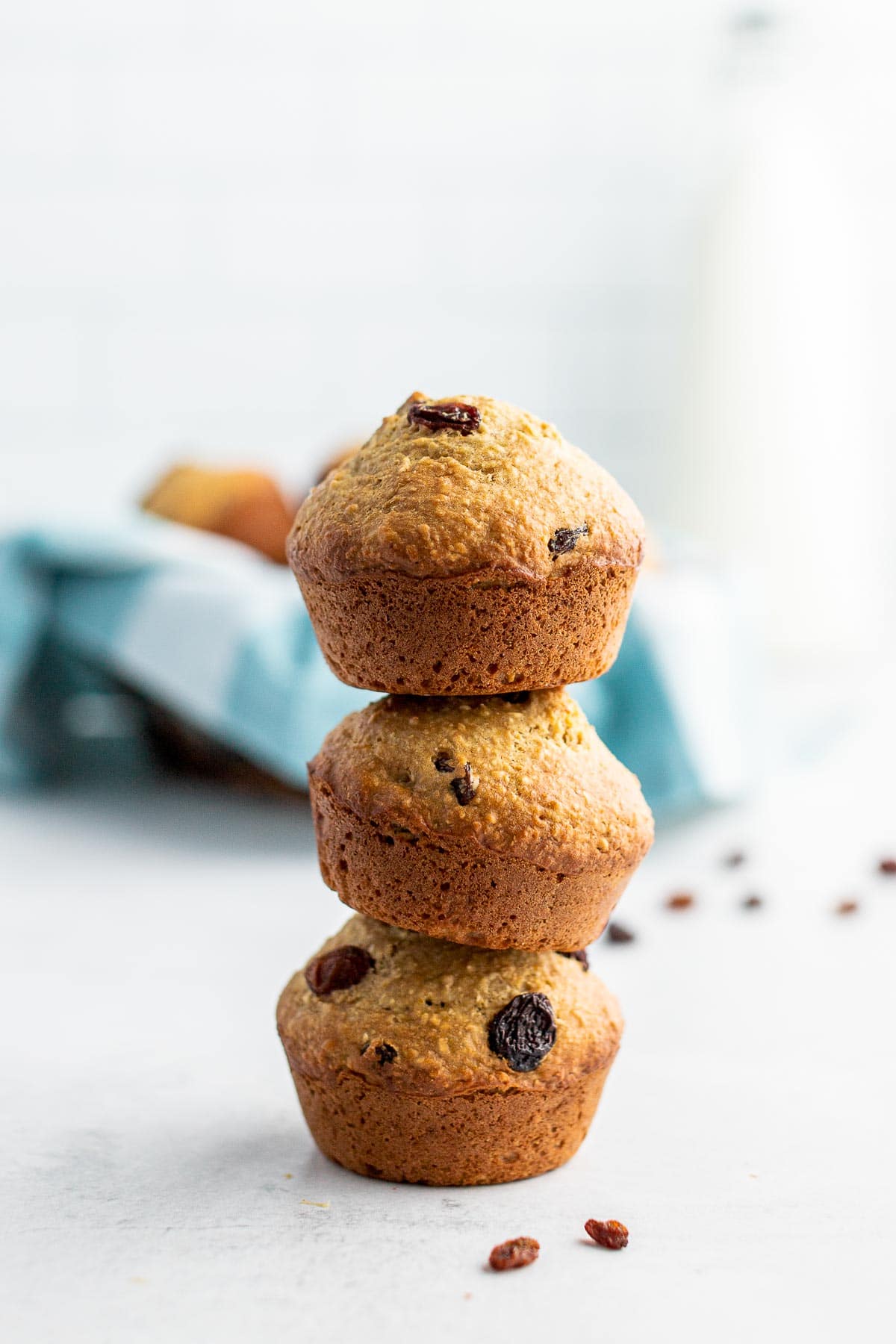 What is Oat Bran?
For these muffins we've used Oat Bran. As with other types of bran, it comes from the outside of an oat grain.
It has a naturally sweet, homey flavor and is available in both regular and gluten-free types.
It can be found in most grocery stores or online and is sold as a hot cereal.
When baked into a muffin is softens and adds delicious flavor.
The great digestive benefits are still there. It's just a more delicious option!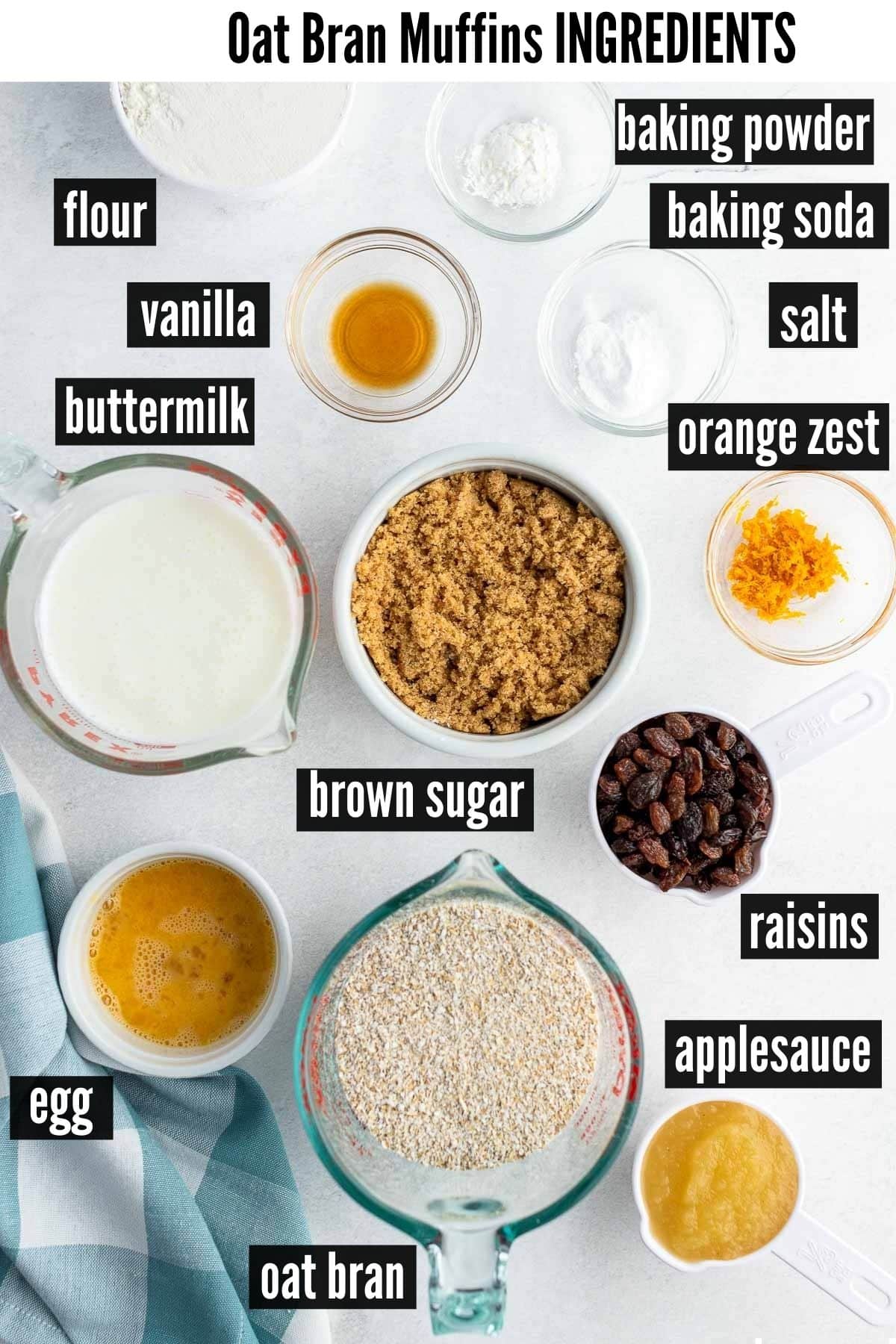 Recipe Ingredients + Notes
Oat Bran – the oat bran used for the muffins is actually a hot cereal. It doubles as a recipe ingredient. It has a light flavor and softer texture than wheat bran too.
Depending on your dietary needs select regular or gluten-free oat bran.
Buttermilk – adds a light tangy flavor and when used with baking soda it helps create a lighter texture and better rising.
Egg – helps bind the batter, adds structure and helps rising.
Applesauce – this is the star ingredient in my book. Did you know you can substitute applesauce for oil 1-to-1? It provides the same function but with less calories and more flavor.
Store bought or homemade applesauce can be used. We love this Instant Pot Applesauce recipe.
Light Brown Sugar – this sugar is the sweetener along with the natural sweetness from the applesauce. It adds a delicious caramel-y flavor.
Vanilla Extract – makes everything taste better.
Baking Powder and Baking Soda – this combination allows the muffins to rise.
All Purpose Flour – either regular or gluten-free measure-for-measure flour blend can be used. For gluten-free muffins I recommend Bob's Red Mill Gluten-Free 1-to-1 Flour Blend.
Salt – I recommend kosher salt. It's a less salty tasting salt and distributes well when sprinkled into foods.
Orange Zest – just a bit of fresh orange zest adds the perfect finishing touch. Aren't familiar with zesting? This post on orange zest will tell you everything you need to know.
My favorite zester is this one. It makes zesting a breeze and doesn't take off the bitter white pith under the outer skin.
Raisins. Add the perfect finishing touch.
Variation
If desired, use vegetable oil INSTEAD of applesauce. Use the same amount.
In my house it's a toss up which we like best. The applesauce version has a bit more sweetness and flavor. If you use oil muffin liners can be used.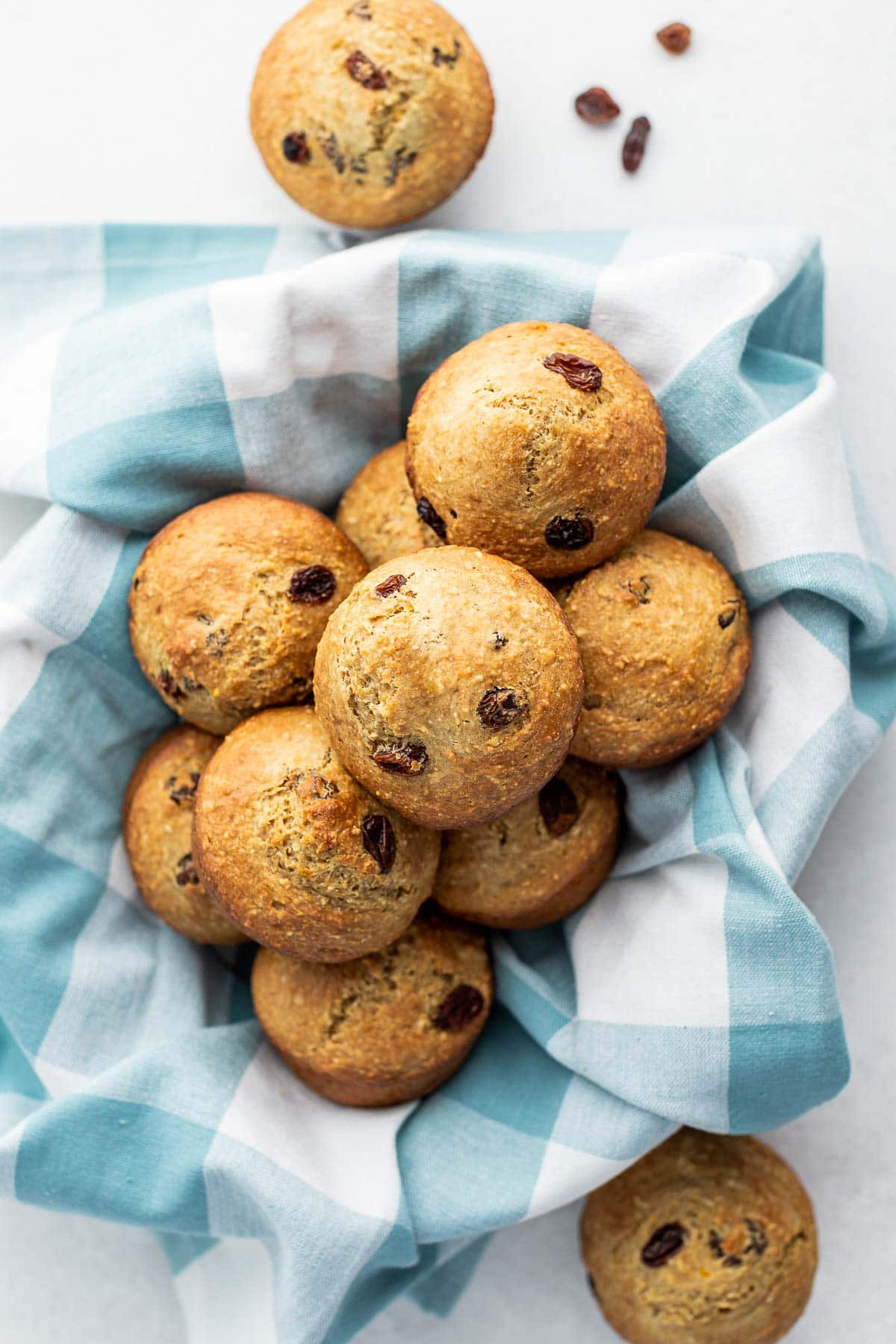 How to Make them – Step-by-Step
STEP 1: Preheat the oven to 400 degrees F. Spray a muffin pan with non-stick cooking spray. DO NOT USE MUFFIN LINERS!
STEP 2: Combine the oat bran and buttermilk in a large bowl. Allow to sit for 10 minutes (photos 1-3).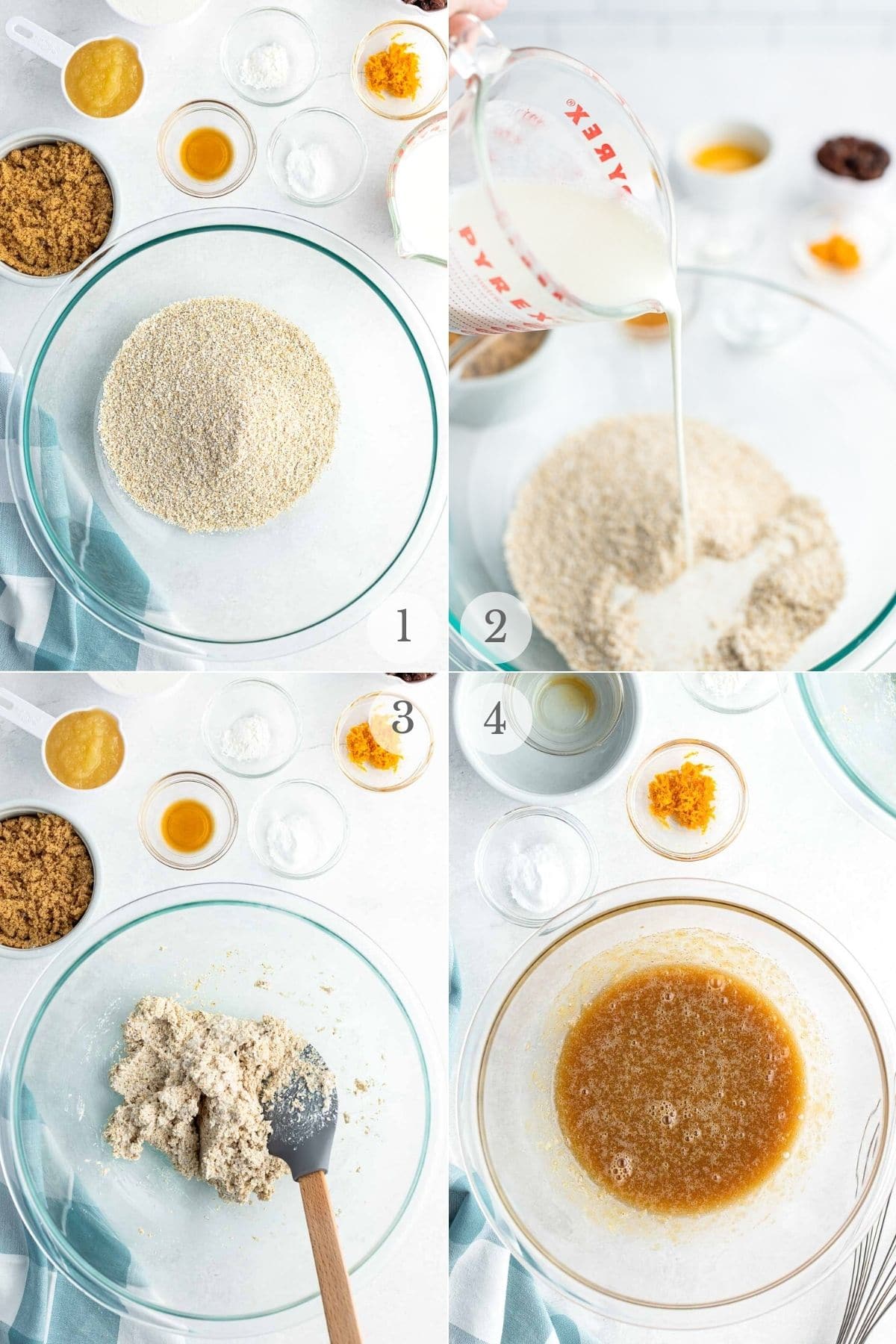 STEP 3: In a smaller bowl whisk together the egg, applesauce, brown sugar and vanilla extract just until combined (photo 4). Stir into the bran mixture by hand (it may be thick) (photo 5).
STEP 4: In a separate large bowl, whisk together the flour, baking soda, baking powder, salt and orange zest (photo 6). Stir into the bran mixture.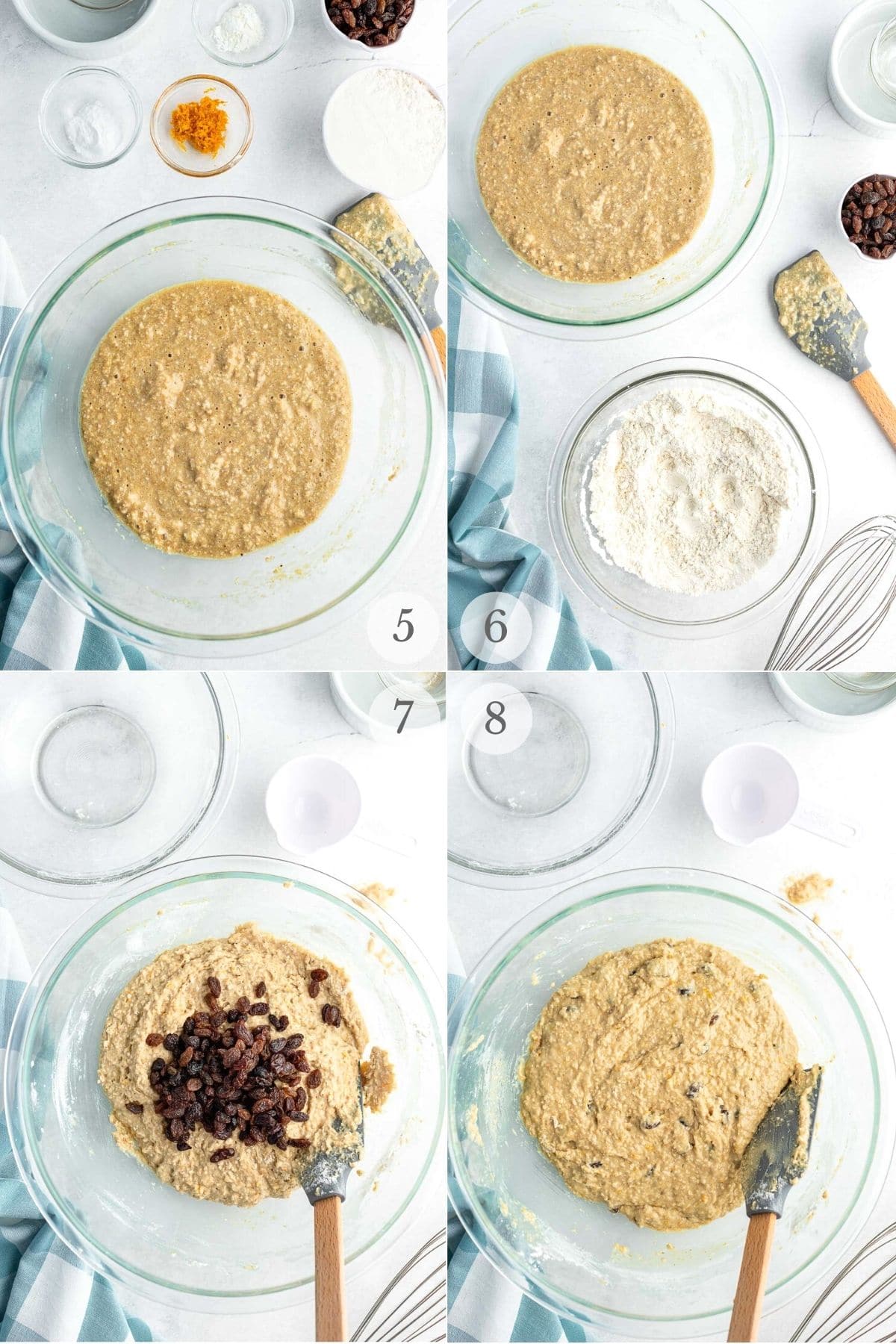 STEP 5: Stir in the raisins (photos 7-8).
STEP 6: Scoop into the prepared muffin tins filling just below the cavity rim (photo 9). Bake for 15-18 minutes until a toothpick inserted in the middle comes out clean (photo 10).
Allow to cool a few minutes in the pan on a wire rack (photo 10). Then transfer directly to the wire rack to complete cooling (photo 11).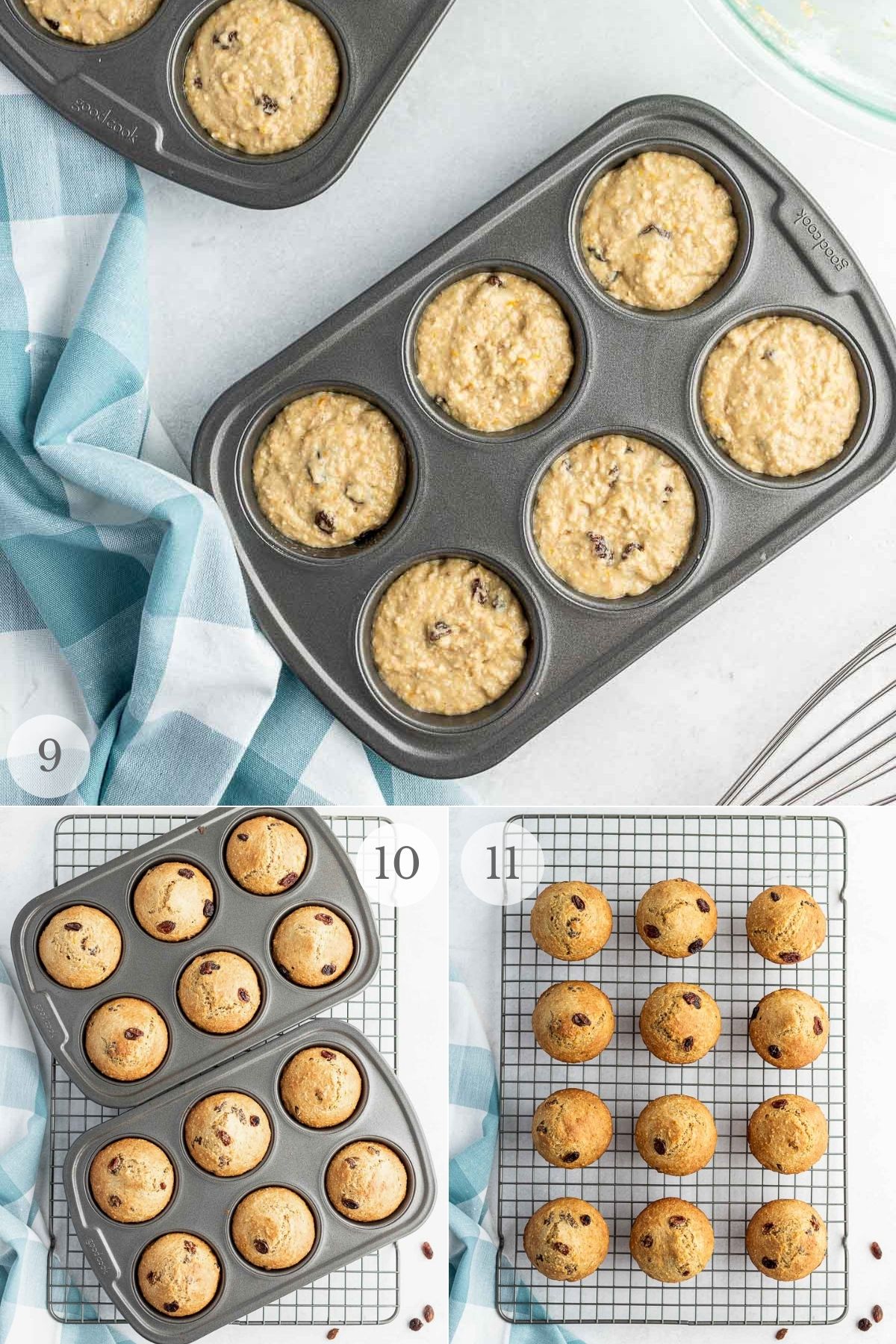 Tried and Tested Recipe
We've made this recipe at sea level, at altitude (5,400 feet); with regular all purpose flour and gluten-free measure-for-measure flour.
The results were consistently excellent in all cases.
Pro Tips
Do not use muffin liners. When making the recipe with applesauce the muffins will stick to the liners. Is swapping oil in for the applesauce liners may be used.
How to Store them
Store in a sealed bag or container with a paper towel. This will absorb any excess moisture.
Store at room temperature for up to 3 days.
How to Freeze them
Place them in a freezer safe container or plastic bag. Freeze for up to 3 months.
Thaw at room temperature.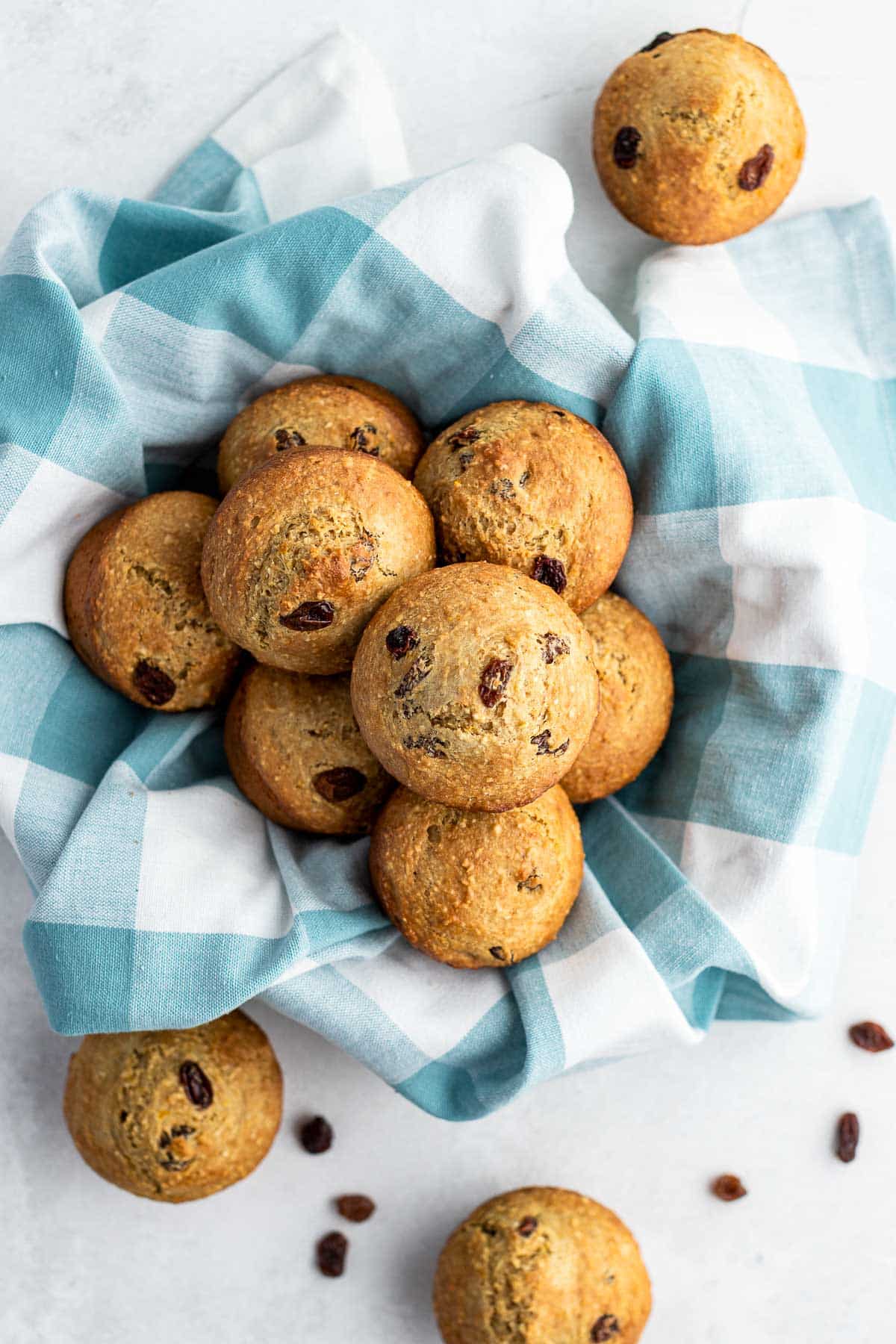 More Recipes You'll Love!
Did you make it? Please RATE THE RECIPE below!
Please SUBSCRIBE and FOLLOW ME on FACEBOOK , TWITTER , INSTAGRAM and PINTEREST !