Picking fresh raspberries is a summer outing we never miss. There are a few things that always make a trip successful no matter where you pick. Best Raspberry Picking Tips will help make your trip a fun one and I've included some delicious recipes to make with all your fresh berries too!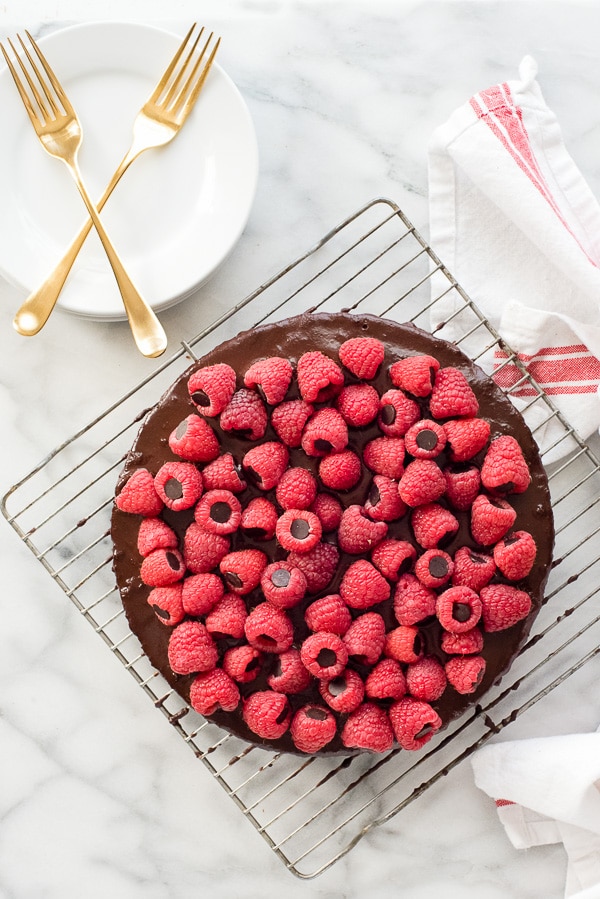 One summer activity I always look forward to is berry picking. When I lived in California, U-Pick farms of all kinds were easy to find and always so much fun. I loved having loads of warmed-by-the-sun, perfectly ripe berries to eat and to save for winter. These farms are not as easy to find here in Colorado but always worth the trip. Today I'm sharing some Best Raspberry Picking Tips and Etiquette for Raspberry Picking at U-Pick Farms to make your trip awesome, along with some favorite summer berry recipes!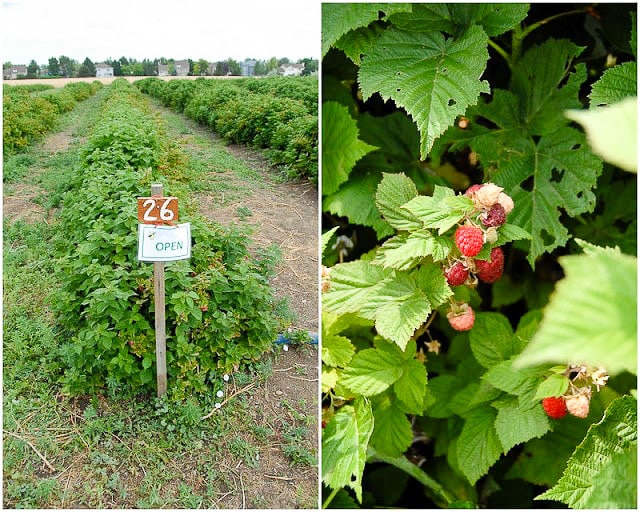 Each berry-picking farm has their own rules but there are basics that hold true everywhere. I published tips in 2012 after visiting a sweet local farm, Hoot 'n Howl Farm, which as of this year has curtailed its berry-picking operations and CSA farm. It was a random find after stopped to investigate a handmade roadside sign and I was so glad I did! The photos shared here are from that farm. Another Colorado-local favorite is Berry Patch Farm in Brighton. You can locate U-Pick farms across the U.S. through pickyourown.org.
Freshly picked berries do not taste the same as those from the store. The first noticeable difference is the smell. Raspberries in particular smell like an intoxicating perfume. When picking at Hoot and Howl farm, my daughter and I marveled at being able to smell the berries through the plastic bag we were using! The flavor is much more well-rounded, deep and authentic tasting as well.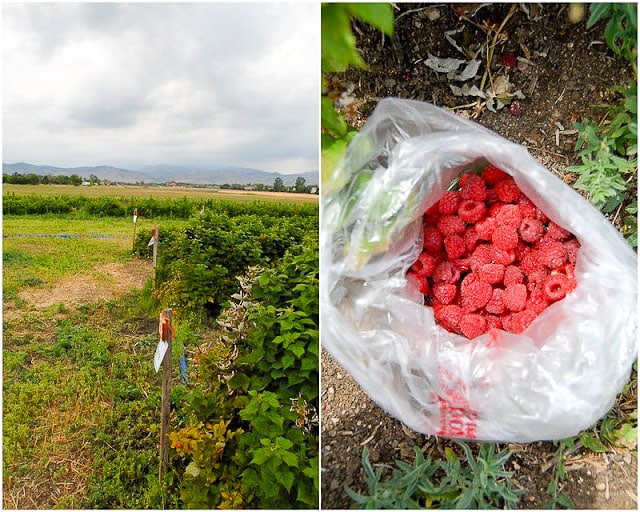 How to Know Raspberries are Ripe for Picking
Berries should be picked when they are fully ripe and when they are they roll into your fingers without effort leaving them with a much more soft and gentle texture.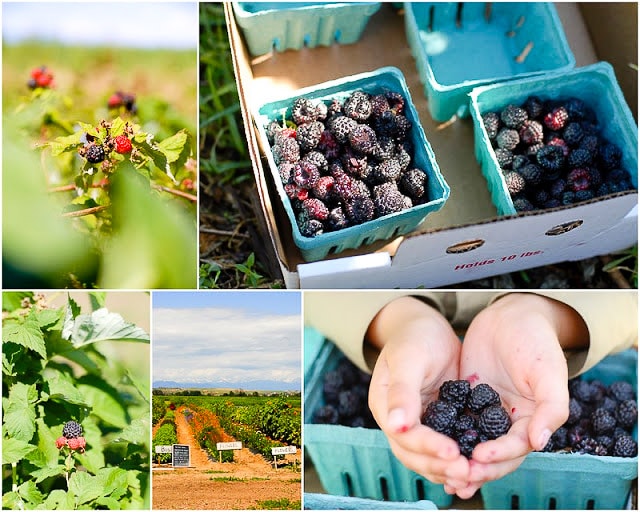 Best Raspberry Picking Tips
Bring Containers! Every farm is different and it's best to check on container availability before you go. Smaller roadside farms often do not supply them or they are in limited supply. Save containers from other picking, store bought berries or bring some from home. The berries are very delicate and do best in a hard container. Post picking TIP: Because you are picking berries fully ripe, they need to be used promptly as well.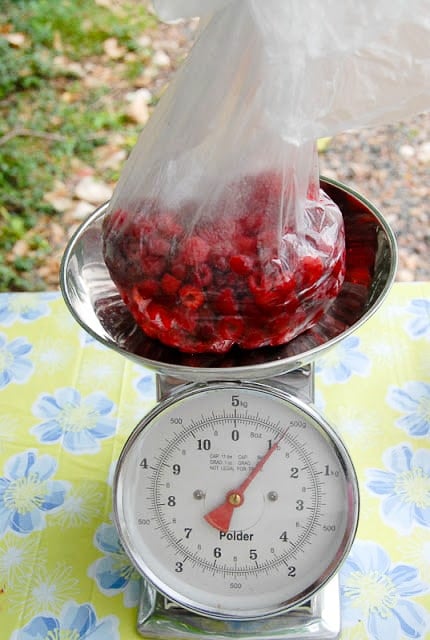 2. Pay first, eat later. Farmers know it's natural to want to sample the berries but this is how they make their (usually meager) living. If you sample be sure to 'round up' on the amount you picked when at a self-pay farm to compensate or better yet wait until you have paid to nibble. Berries are sold by weight making anything consumed money out of the farmer's pocket.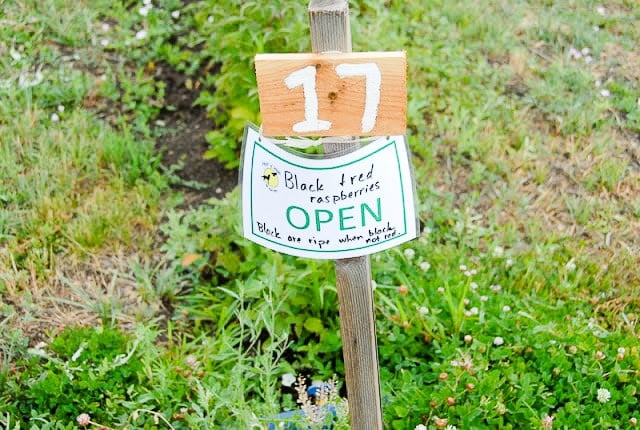 Don't step over a row of Raspberry bushes. It's easy to damage younger plants and even if it seems like you could clear them with no problem, most farms ask you to walk around.
Start at the end of a row; look inside and low on the bushes. Most people begin to pick at the first part of a row and only pick what they see or what is easiest for them. From years of picking believe me if you go to the opposite end of a row from where people pick, gently look inside the bush and on the lower branches requiring one to bend over, you'll find a ton of berries in a small area.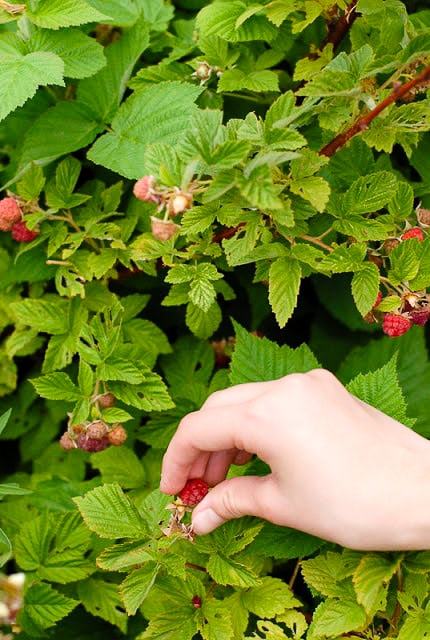 Bring a hat, water, sunscreen and insect repellent. You never know what the weather will hold, especially in Colorado. Always best to travel with all the necessities so your picking can go off without a hitch.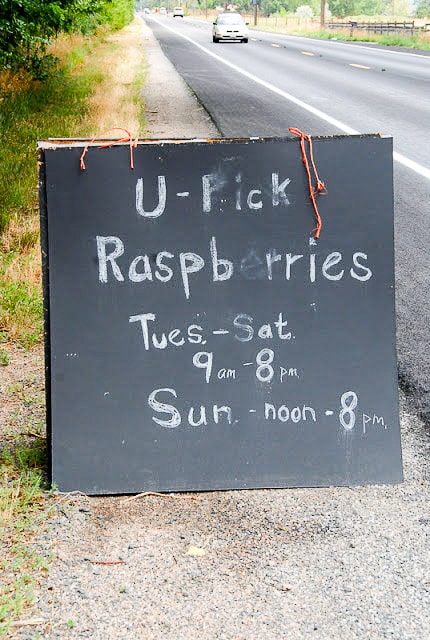 Once you've employed these best raspberry picking tips you'll need ideas of how to eat them! I also have the best way to freeze berries for winter so you can enjoy them all year long! Here are just a few recipe ideas to use your berries in addition to eating them fresh and adding them to cereal, smoothies, yogurt and more:
Raspberry Pink Champagne Granita – this elegant looking dessert is a fancy way to chill out in any season. As welcome at a New Year's Eve party as it is at a summer cookout, it's a wonderful way to use fresh raspberries with a bit of bubbly too!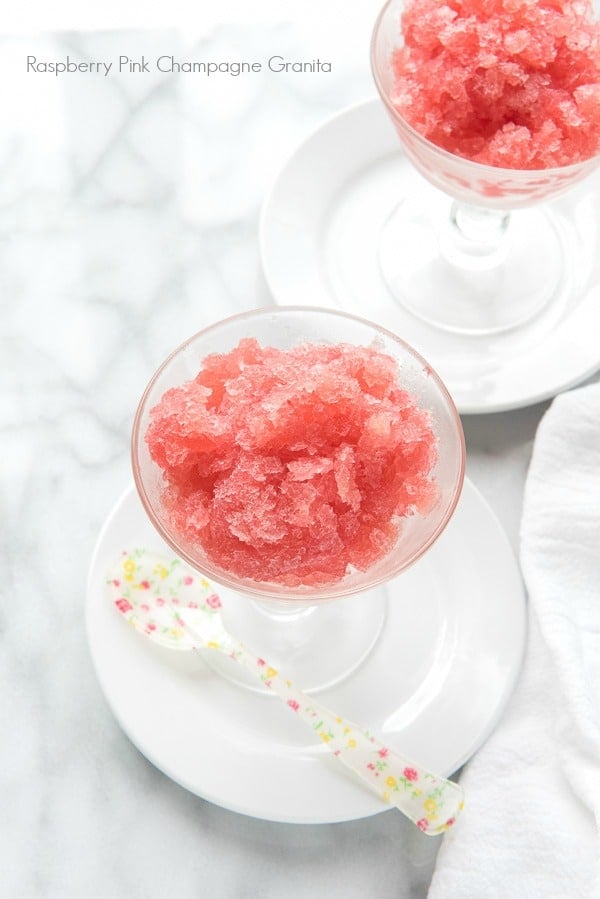 Black Raspberry Creme Soft Shell Tart – this dessert is homey, simple and a great way to feature fresh berries. In this case black raspberries are used but red, black or golden really would be delicious.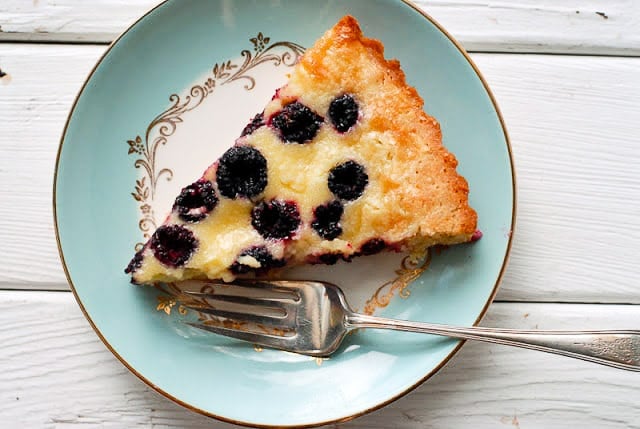 Rasbperry Pandowdy – the first time I made raspberry pandowdy was after a berry picking trip. It's a simple, rustic dessert that takes little time but affords a relaxed, comforting dessert to cap off any meal.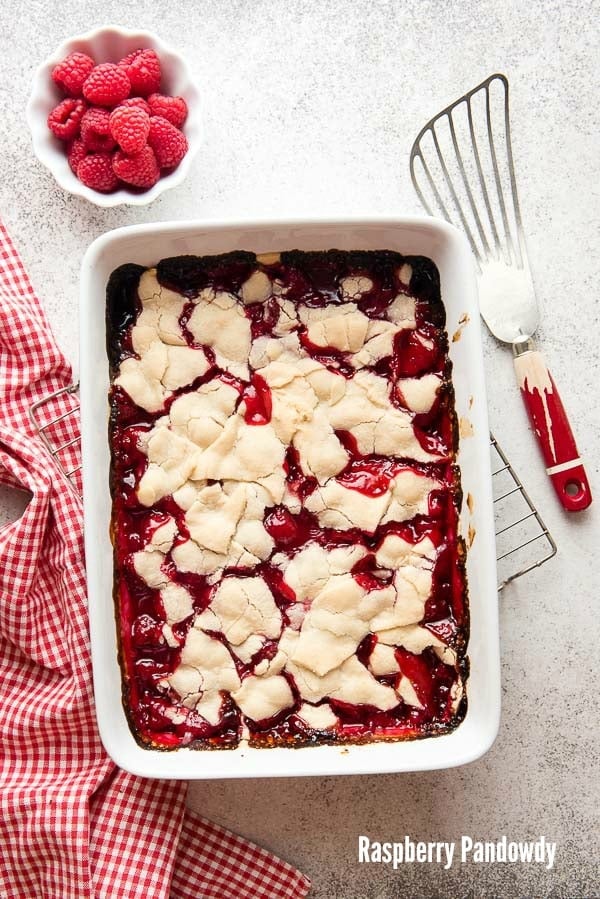 Raspberry-Vanilla Double Glazed Sugar Cookies with Sugared Pansies – this pretty dessert is really a store-bought cookie hack. Your favorite sugar cookie (gluten-free, allergy-friendly or regular will work) and double glazed with a fresh raspberry sauce and adorned with sugared pansies. Feeling lazy? Skip the pansies and just enjoy the fresh raspberry coated cookies.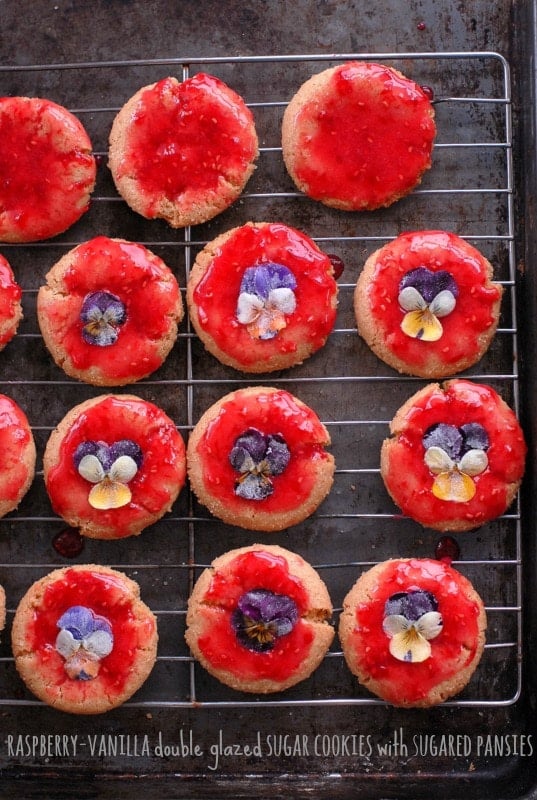 Triple Chocolate Wacky Cake with Chocolate-Stuffed Raspberries – this easy dessert is a vintage recipe harnessing the chemistry of baking ingredients in a quirky method to create a fudgey chocolate cake made even better with chocolate-stuffed raspberries! The raspberries themselves are a treat so if you aren't in the mood for baking, stuff some of the raspberries and splurge on those alone!