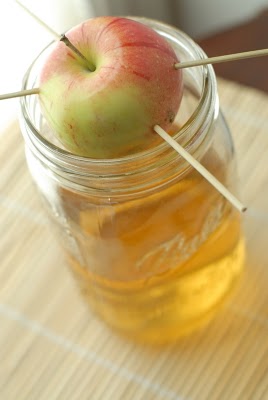 This week I posted a fun vintage recipe redo in which my task was to iterate and update an apple fritter recipe.  First thoughts were something like a croquette, which then turned toward a Sopapilla.  For those who have enjoyed this fried, puffy bread served as dessert at Mexican restaurants, you would know it is always served with honey.  I had wanted to serve it with honey infused with chilies (which I hoped to make myself) and thus began my research about infusing.
I learned infusing most anything is very simple.  For my specific recipe task I ultimately decided to pair my final recipe choice (Apple Pork Mini Empanadas, gluten free!) with an Apple Martini made from vodka I'd infused myself. 
I chose apple because of the flavors in my dish but you can infuse anything into vodka (and probably other liquors though vodka is ideal due to its minimal taste).  When I was searching for my beet breakthrough recipe last fall, someone shared the idea of beet infused vodka (not quite there yet).
Apple Infused Vodka
Wash and core 2 apples and cut into eight pieces.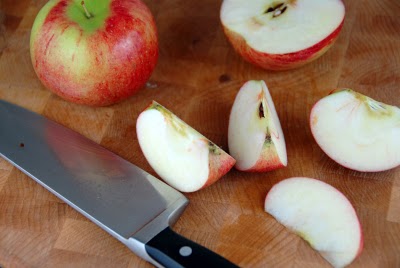 Put them into a glass jar.
Pour in medium grade vodka (don't waste your money on high grade expensive vodka but I would be wary of the really cheap stuff!) to cover apples.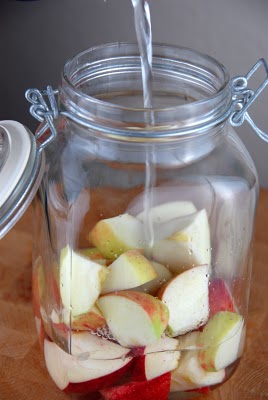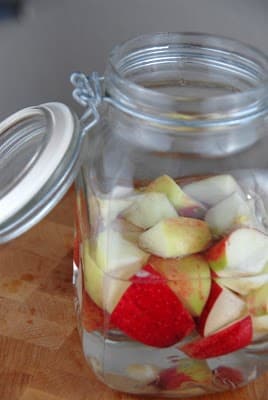 How long to let it 'soak':  I read that the vodka will have picked up the flavors within a few days.  I put mine together before the holidays and frankly forgot about it so it infused for two weeks.  It has a delicate flavor of apple and is the most gorgeous color amber.  I do not think it can soak 'too long'.  You will note the apples begin to oxidize (turn brown) which is due to exposure to the air in the jar.  When you are happy with the infusion, strain the vodka into a fresh jar and discard the apples.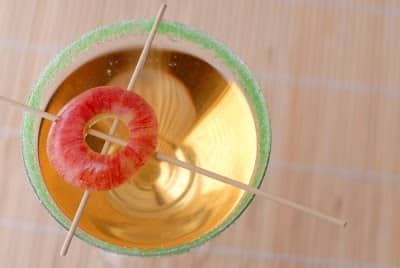 2 ounces apple-infused Vodka
1 ounce Calvados
Combine in a shaker with 1 cup crushed ice; shake and put into a martini glass.  I like this recipe as it is not overly sweet.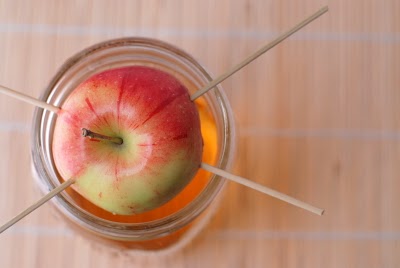 Though I have not made this I'd love to share how to infuse honey.  I can think of so many uses for this to change the flavors (chili, lavender, rosemary, thyme….endless).
1. 
1.
 

Place the dried item you are infusing into the honey in the bottom of a glass jar.

 

If using chilies use the same variety.
2.
Heat honey in a pan over medium heat until it is liquefied.

 

Do not over heat or the honey can burn.
3.
Pour honey over dried herbs or chilies and allow to cool to room temperature.

 

Store in the refrigerator.
I also
read home infused oils or honey should be used within a few weeks and kept refrigerated.

 

You could use this in baking, on oatmeal, as a topping for baked goods, in yogurt!