While much of America indulged in Mother's Day activities such as luxe fixed price brunches with unlimited champagne, I chased Food Trucks, shamelessly, all over the Denver metropolitan area. This weekend the Food Network's 'Great Food Truck Race' landed in Denver. For a frantic 48 hours, six food trucks made their way to multiple locations, endured multiple competitions to hopefully survive to go to the next city.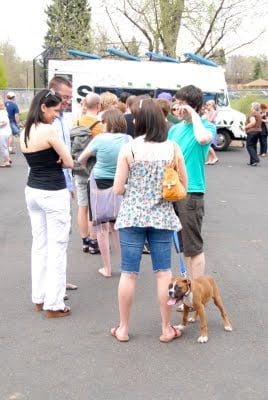 Even the dog is tired of waiting…..
The line was lengthy, the cuisine looked great (albeit all with gluten so I would not be able to sample). The girl serving was mod and bubbly, coming out of the truck to take orders on the ground level with 'the people'. As we lingered looking at the menu, their production crew zoomed in like a hit squad all piling out of a minivan barely slowing to the curb to allow them to disembark. It was late afternoon, hot and sunny and people were all a bit bedraggled.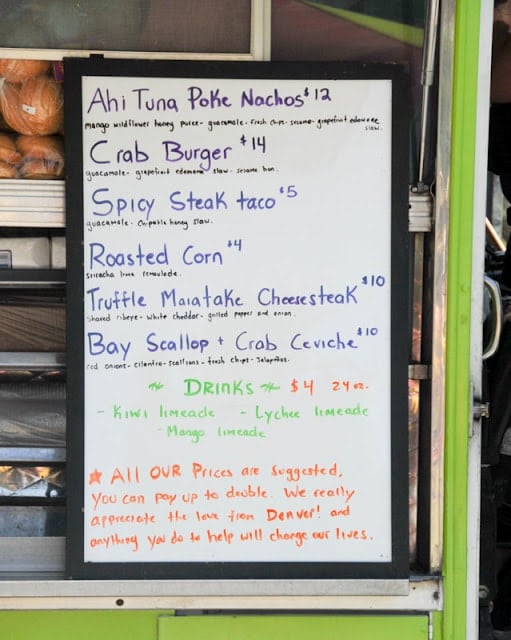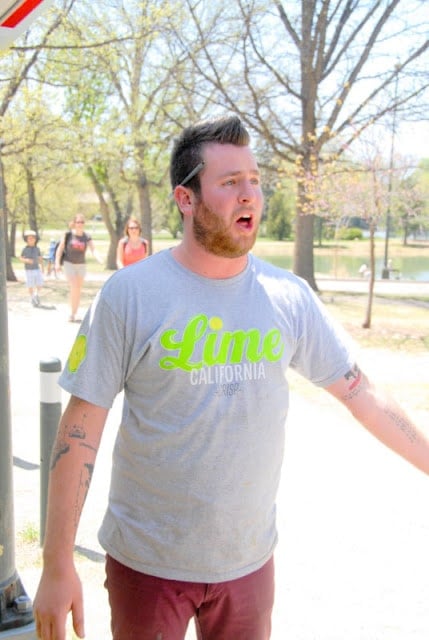 Strained Jason from Lime, announces the menu scaling to two fast prep items to keep the crowd happy.

Only 8 more hours of manning the truck solo for him….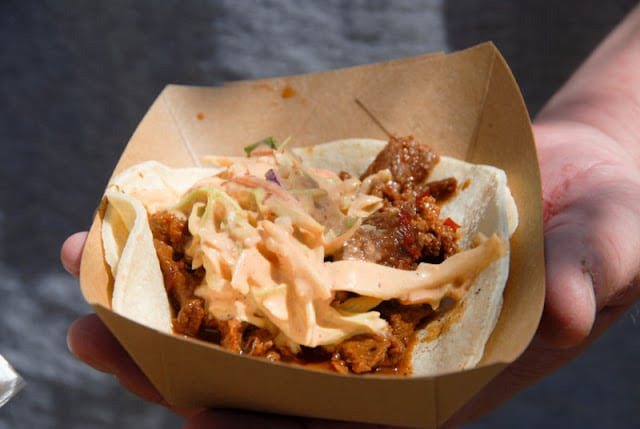 Lime's beef taco was to die for.

Perfectly cooked and a wonderful spicy, flavorful, sloppy sauce.

Loved it.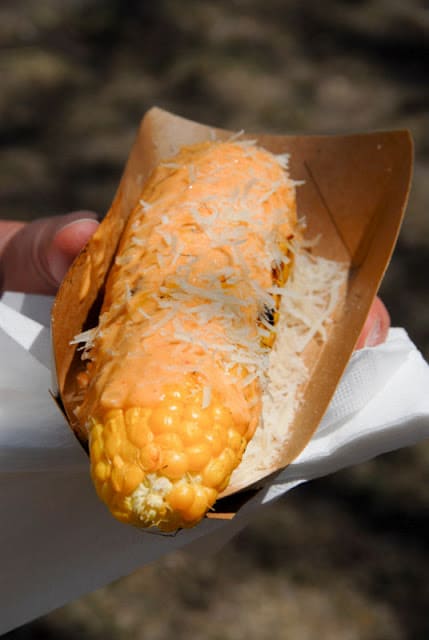 Roasted corn with siracha lime remoulade (delicious).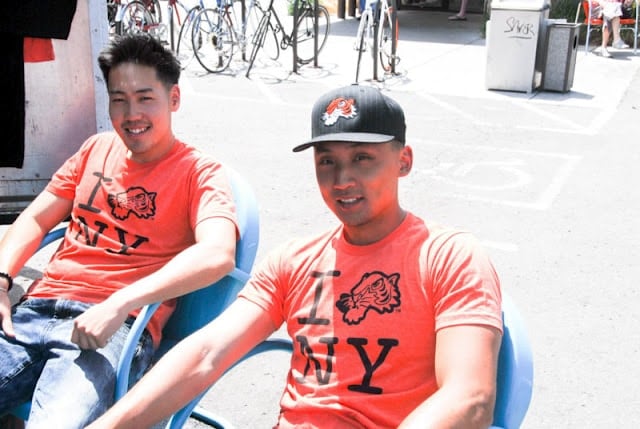 Korilla's 'on the bench' crew sweltering in the heat as their third man toils solo in the truck for 8-9 hours.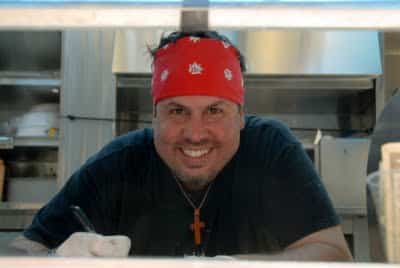 Café con Leche's crew were all incredibly warm, interactive and went out of their way to greet and thank me.