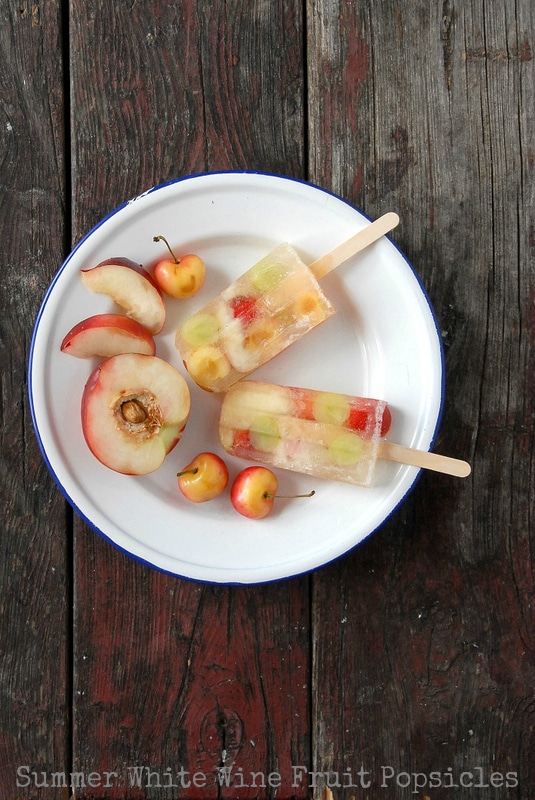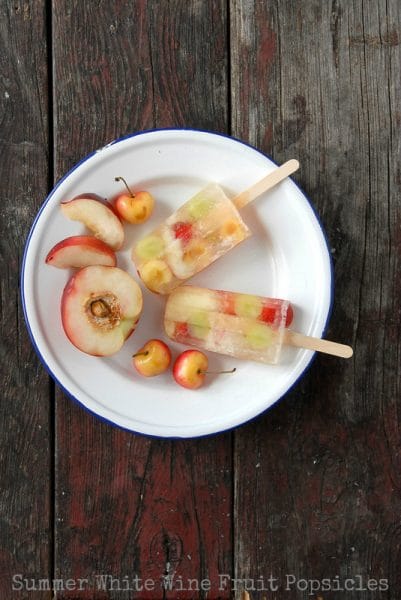 If a few months ago you would have asked me my opinion of wine-in-a-box, I would have done a rapid fire flashback to the 1980's and my parents swilling from a gigantic cardboard box of wine, finding the replacement of their cocktail hour jug wine from the '70's an upgrade. When I was old enough to sample it myself, I found it both frightening and fortunate that it was on its quick way out of vogue.
Speed forward through a lengthy stint of living 30 minutes from California's wine country, many educational wine tasting trips, marrying a wine aficionado, multiple cellars of aging wine squirreled away in my house and you might guess at my reaction to my husband toting home a sleek, modern black box…..of wine. Surprise, confusion sprinkled with a bit of terror, I won't lie.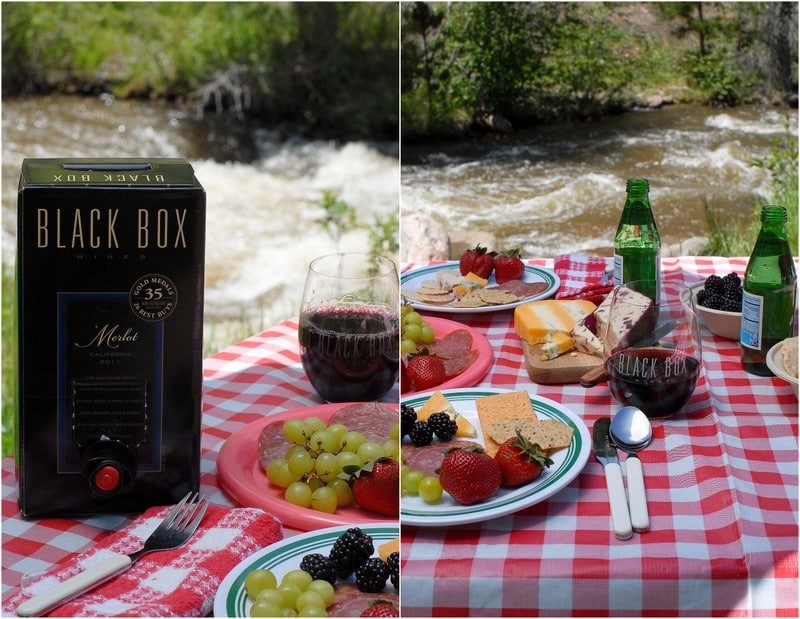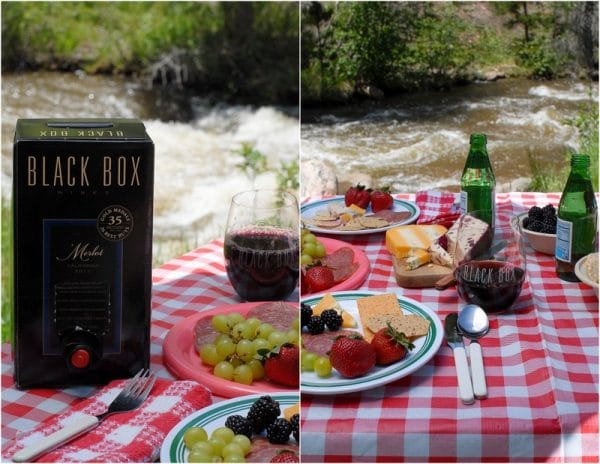 I had not as of yet heard of Black Box wine. I did not know Black Box Wines are award-winning, recognized by critics with 40 Gold Medals and 27 "Best Buys" from Wine Enthusiast. In fact, the 90-point 2009 Merlot ranked as Wine Enthusiast's sixth "Top 100 Best Buy" in 2012. I did not know the wines are vintage dated and appellated from premier growing regions around the world. Nor did I know Black Box makes 9 varietals of wines in the 3L format (which incidentally can will stay fresh for up to a month once opened); my husband had brought home the California Central Coast Shiraz which would stand up to the finest bottled Shiraz I'd tasted.
Candidly I was not expecting the quality I tasted. My husband is a consummate researcher so he did know all these things but of course the proof is in the pour and we were both thrilled. Blindfolded this wine could not be distinguished from a quality bottled wine. Each 3L box holds the equivalent of four bottles of wine and costs about $25, which is the equivalent to a $6.25 bottle of wine which ices the cake with a great value as well. What had started as an evening of trepidation ended with excitement and a great sense of promise over Black Box Wine's offerings when realizing I was not compromising quality for cost or functionality.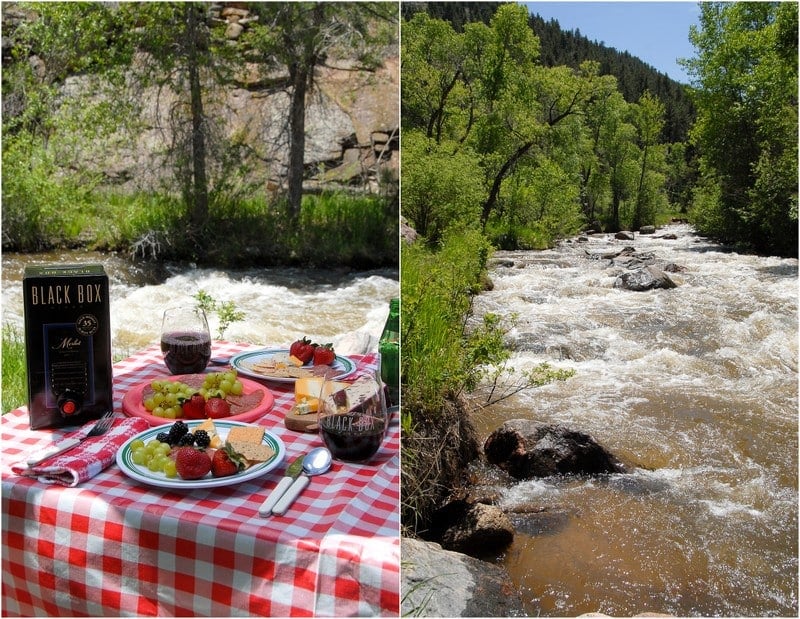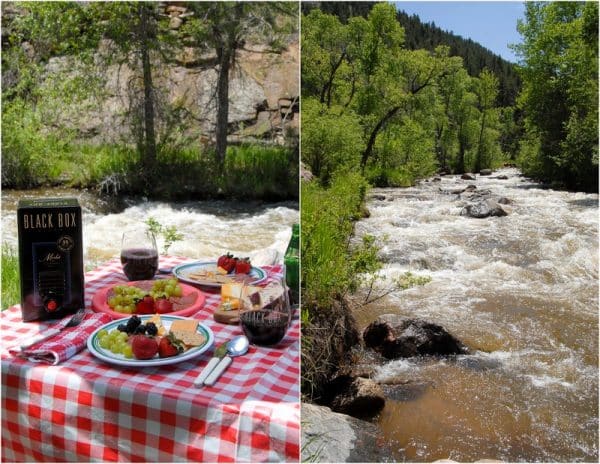 Summer is picnicking season in my household and the portability of Black Box Wine was another bonus. The easy size box with spigot can easily be packed along leaving behind the days of arriving fully loaded with food and wine to no wine opener putting the kibosh on the entire meal. We took a lovely first summer picnic up to the mountains, dining by a roaring stream with beautiful foods and a box of Black Box Merlot at the ready. For après dinner we also brought along a tetra pack of Moscato (dessert wine), a new addition in the 5 varietal line of 500ML highly portable wine (each $4.99), great for any activities on the move. It was the perfect way to christen our summer.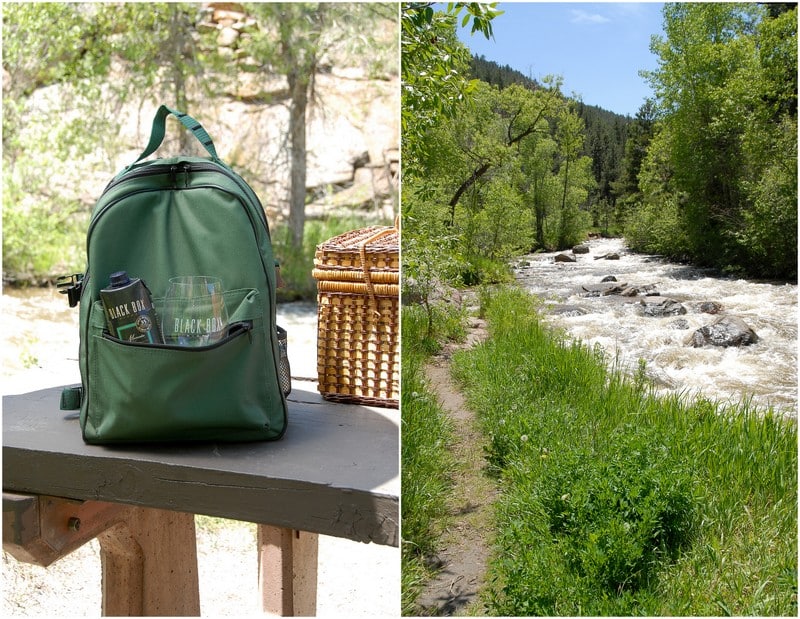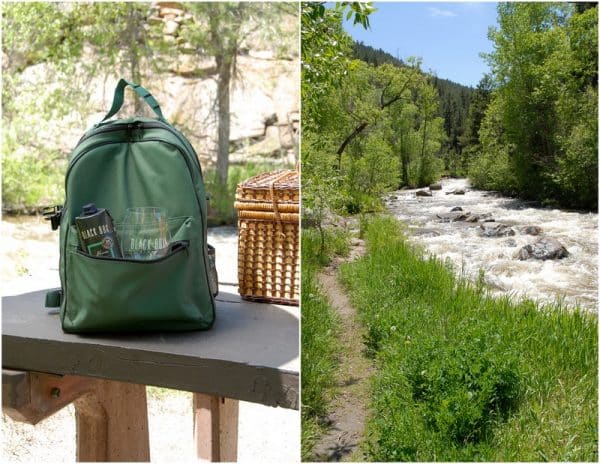 The outing sparked a creative whim corresponding with my current obsession with boozy adult-only popsicles; Summer White Wine Fruit Popsicles. A nod to a white sangria with Black Box Sauvignon Blanc wine, Citronage and Brandy comingling with white nectarines, Rainier cherries and sweet green table grapes. Everyone cooks with wine and I felt making popsicles with wine deserved a shot. My crew was not disappointed. The Black Box Sauvignon Blanc was a perfect choice for its light floral and peach notes. The recipe left plenty to drink traditionally from the now staple box in my refrigerator too!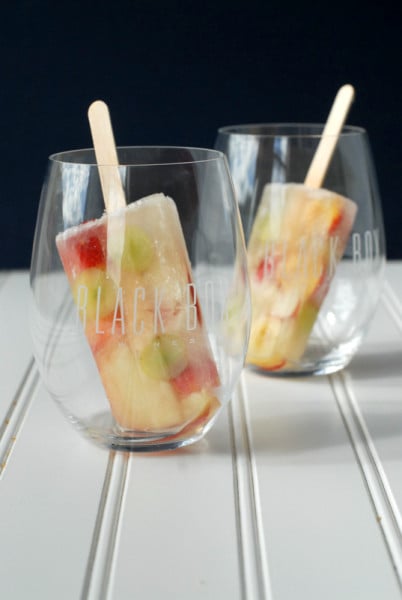 It's time to think inside the box. Available in ten delicious varietals and two sizes (3L and Tetra), Black Box Wine will have you ready to lose the bottle! Black Box Wines is perfect for all your summer gatherings!
This is a sponsored conversation written by me on behalf of Black Box Wines. The opinions and text are all mine.