This post sponsored by the J.M. Smucker Company, sharing exciting gluten-free baking mixes and frostings from Pillsbury!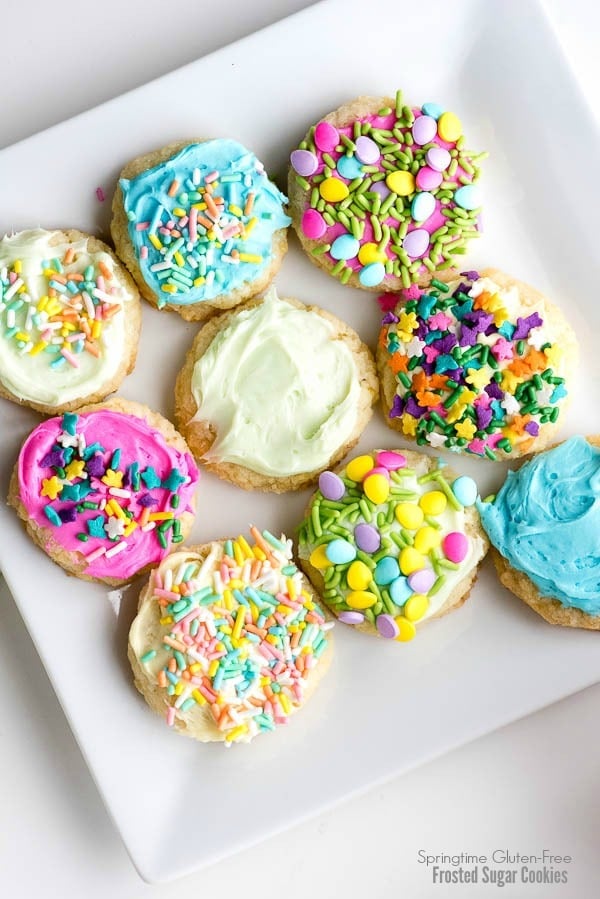 Spring is finally in the air! Despite the probability we'll get more snow in Colorado, it is warm often enough that it feels more like spring than winter. This time of year brings excitement for me as we are closing in on one of my favorite childhood holidays: May Day.
May Day is a bit of a lost celebration I think. When I was growing up we'd always have a May Pole at school on May 1, with colorful streamers attached to the top. Each child would take the end of one of the rainbow colors and dance around the pole, weaving them together to eventually wrap the pole completely.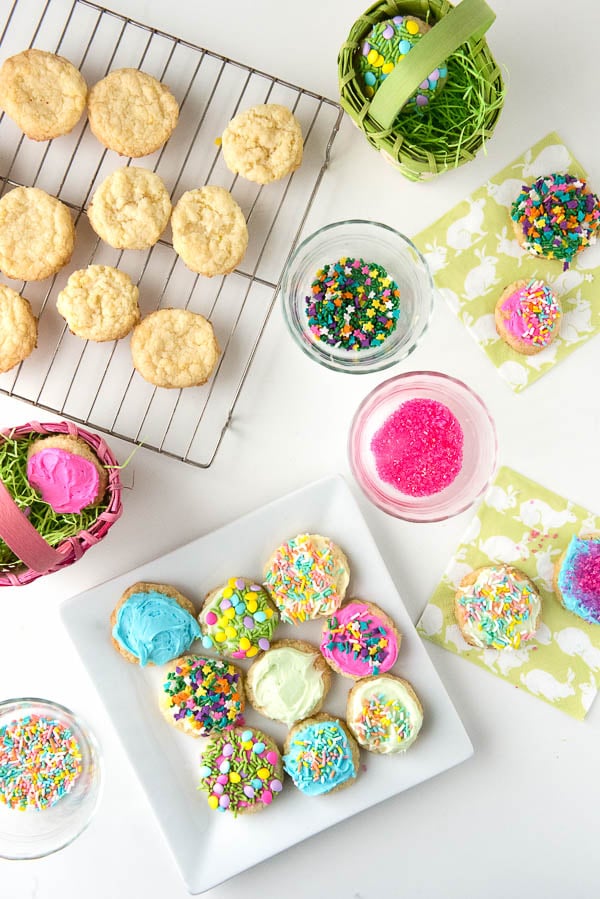 Even more than loving the May Pole, I loved May Baskets. We'd make small, simple baskets from construction paper wrapped into a cone shape with a long rectangle stapled to either side to make a handle. We'd put some grass, edible treats, and some flowers in them, and hang them anonymously on neighbors front door knobs as a surprise. We'd ring the door bell and run away. The lore of May Day says if the recipient of the basket chases the giver and catches them, they have to kiss each other. Believe me, I made sure I was uber fast not wanting to smooch with my elder neighbors!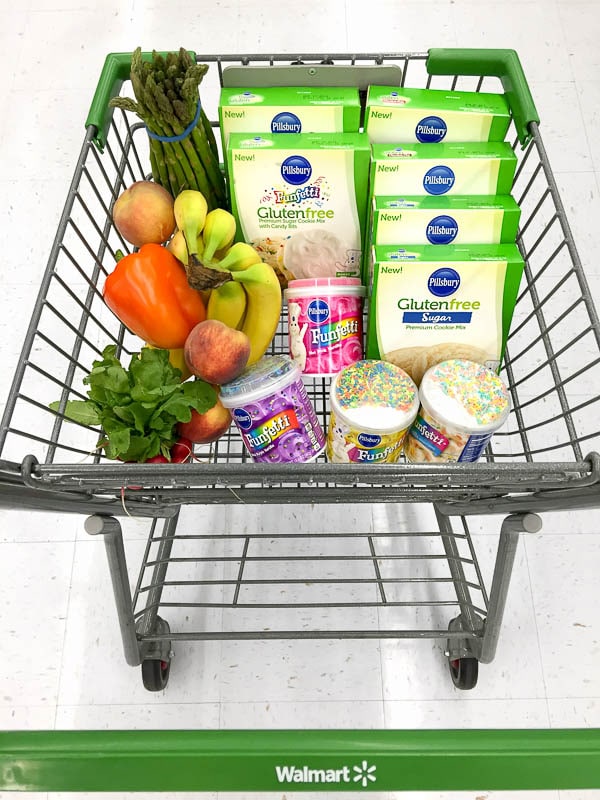 Last month I shared a super fun find when desperately trying to come up with a great gluten-free birthday cake idea for my son. I visited a Walmart Neighborhood Market close to me and was ecstatic to find a huge gluten-free section including a number of Pillsbury™ baking mixes at a very affordable price. I stocked up and was so glad I did. Since then I've made a number of cakes and only had to go to my pantry to make them (no trips to the store).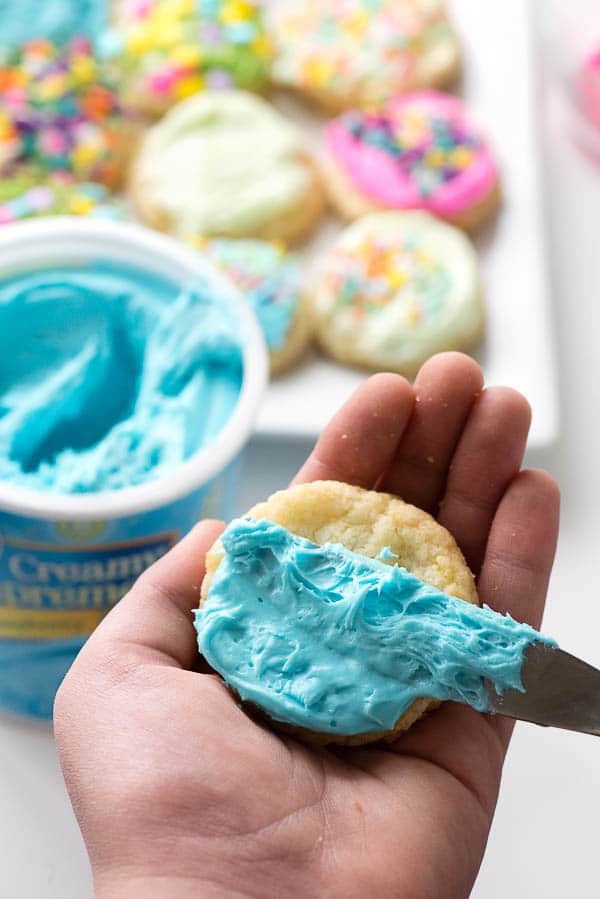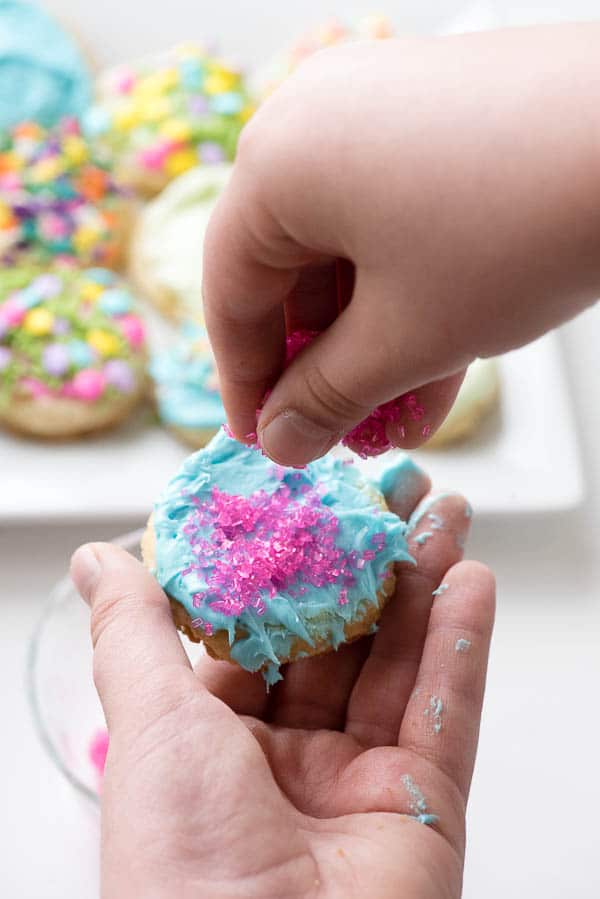 When I stocked up, I bought boxes of Pillsbury Gluten-Free Sugar Cookie Mix and Brownie Mix too. I could not resist the brilliant color frosting either, especially the varieties with coordinating sprinkles that come in the lid of the frosting! My kids and I decided we were going to 'mix up a moment' for spring to share some happy gluten-free frosted cookies with friends and neighbors in the spirit of May Day.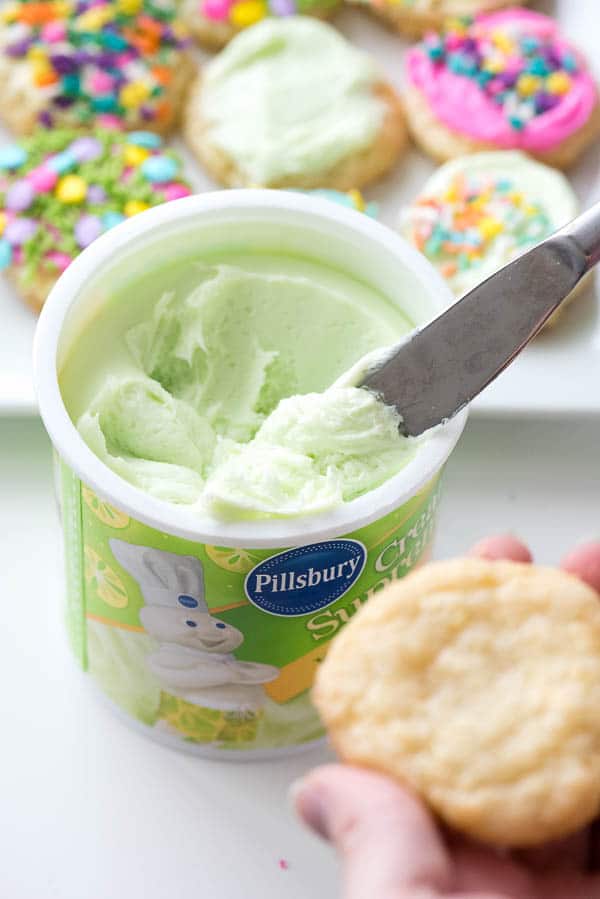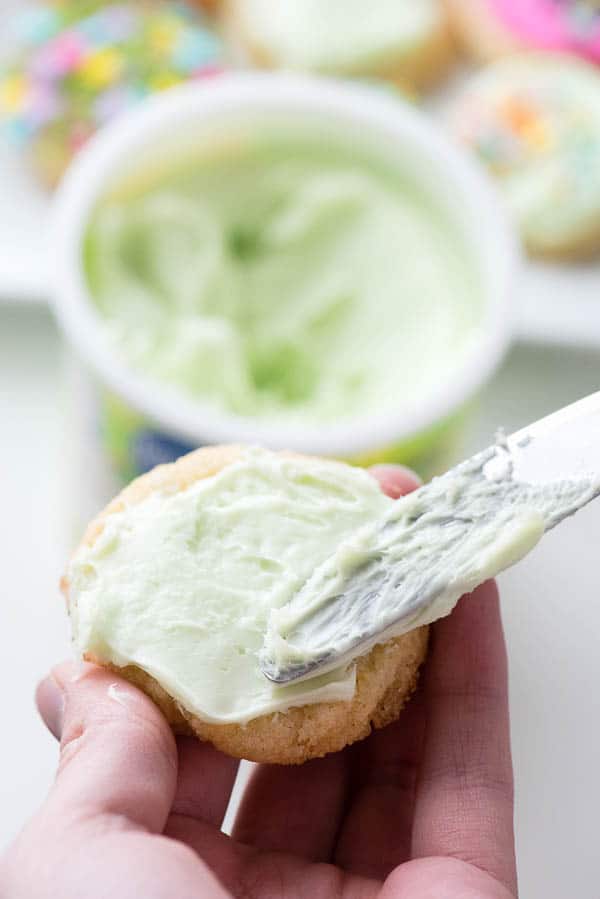 We had the best time. The cookies baked beautifully and were delicious. I love having mixes in my pantry I know I can rely on that are predictable, especially for spontaneous baking efforts. The cookies turned out like little works of art! Don't you think they are festive?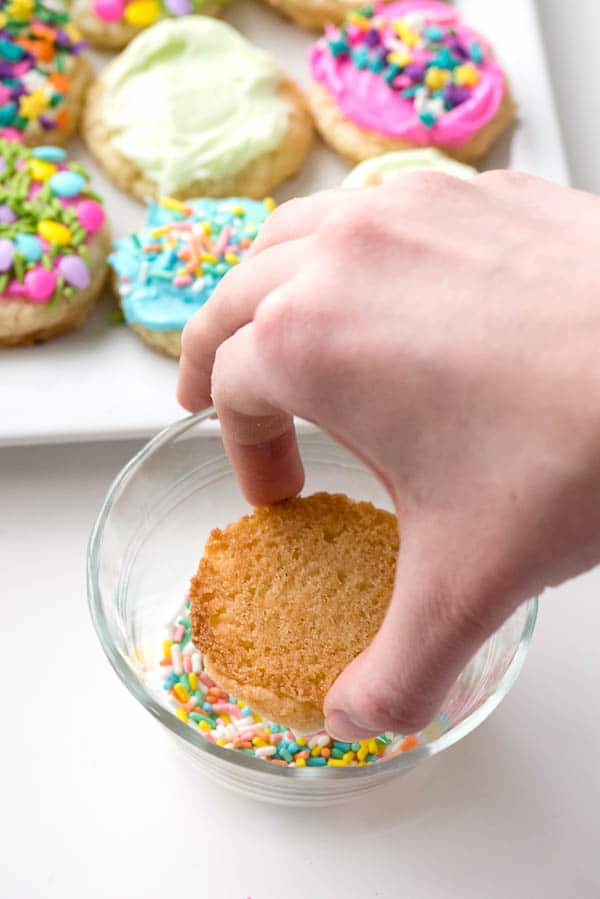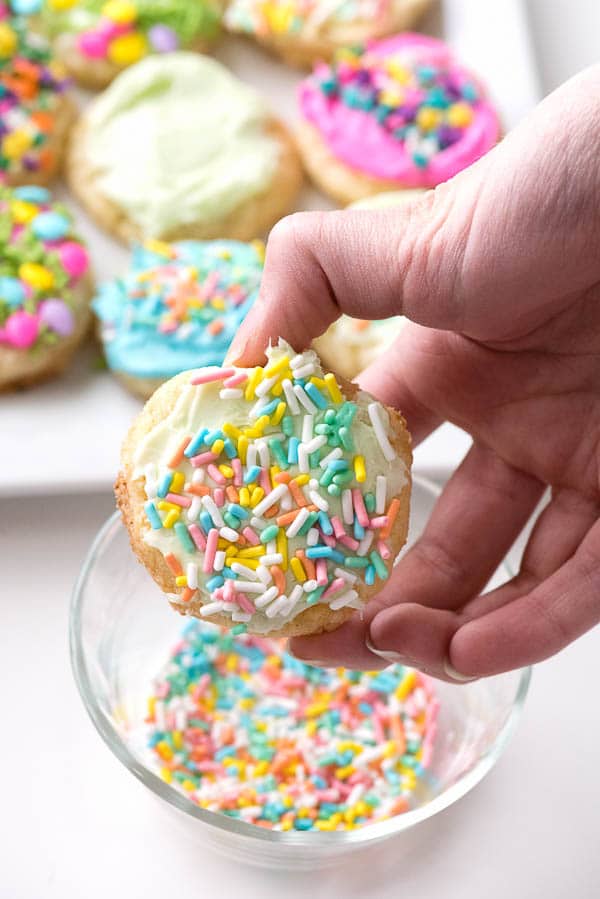 Check out this Pinterest board to #MixUpAMoment of your own and save when you purchase too!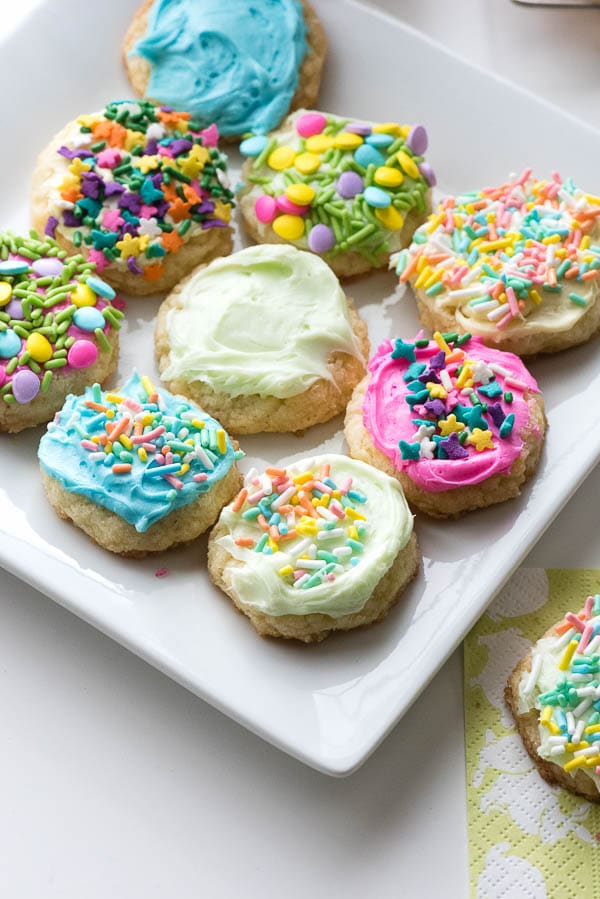 This is a sponsored conversation written by me on behalf of The J.M. Smucker Company. The opinions and text are all mine.