Need a great, easy side dish recipe just as perfect for a grilling party as it is for a cozy winter's meal? Slow Cooker Barbecue Beans with Bacon does the trick with luscious sweet, tangy barbecue flavor and no effort thanks to the slow cooker (no heating up the kitchen either)! Plus everything is better with bacon!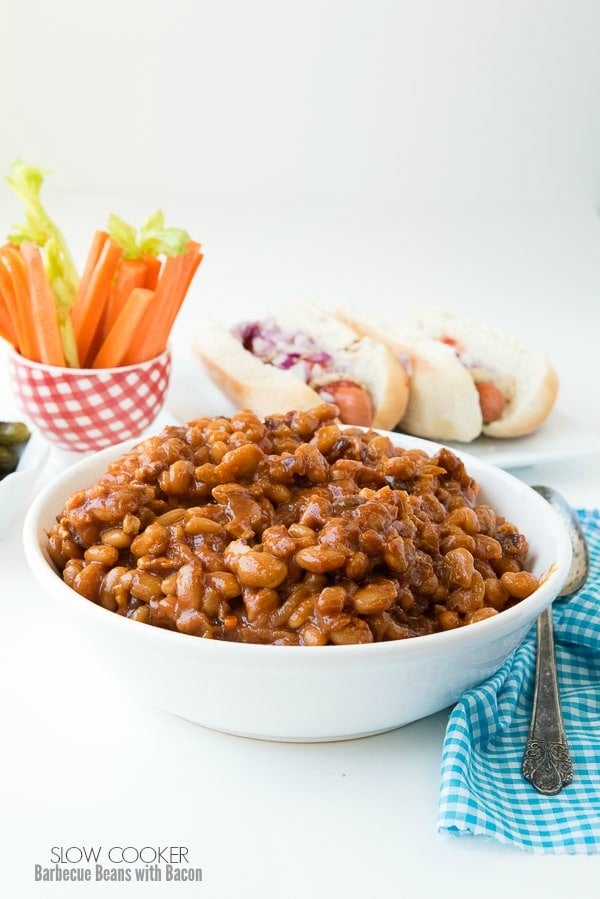 Fourth of July is creeping up quickly for me this year. It's been a busy few weeks and I've spent four days this week in southern California at a food photography and styling workshop. Having just returned to a Friday full of appointments it doesn't leave me much time to pull together a festive menu.
My goal is to not cook anything in the oven or for any length of time on the stove top to keep the house cool. It's a perfect occasion for Slow Cooker Barbecue Beans with Bacon. A great side dish anytime without any fuss.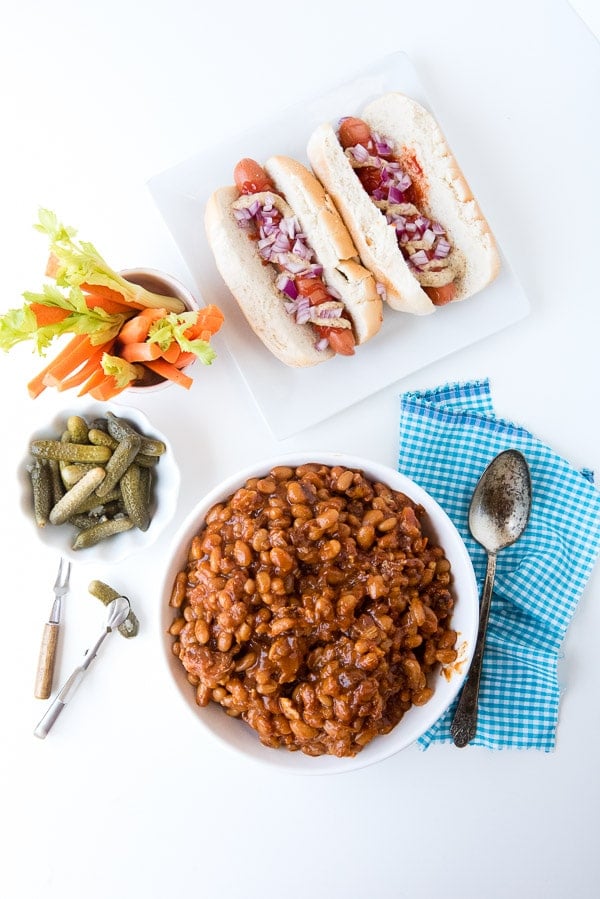 I was just talking to a friend last week about summer cooking. She was saying they really need to be cooking more regularly rather than dining out or getting grab-and-go food. She also doesn't want to turn on the stove not wanting to heat her house up more than it already is with summer heat.
I was suggesting that she really consider more slow cooker recipes; that most people think of slow cookers just for the cold weather months but that's just not the only time to use them. They are great to not heat up the kitchen and to allow you your day, not requiring much preparation.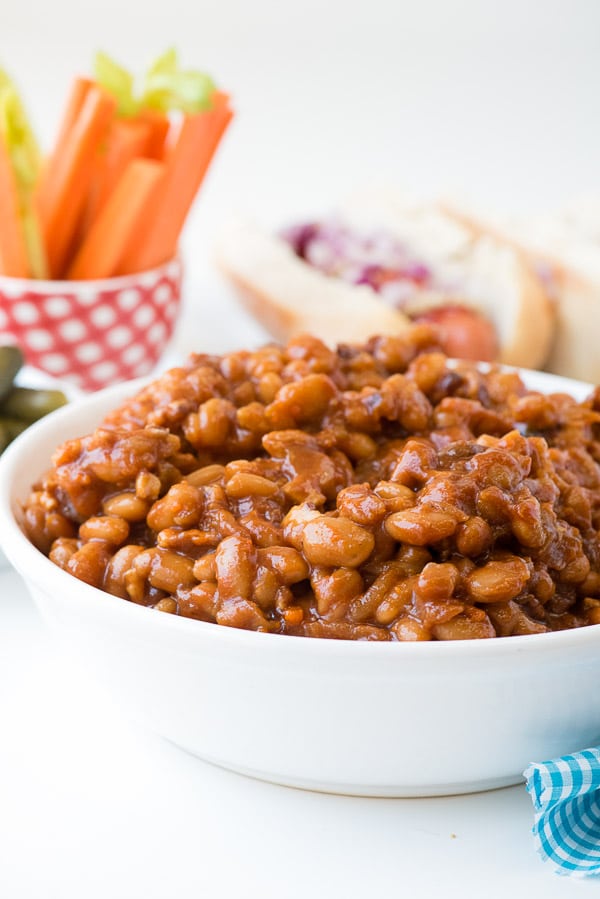 Slow cooker recipes have expanded to include all genres of food from desserts to main dishes and everything in between. Pinterest is a fantastic source of great ideas (I have a board dedicated to slow cooker recipes). It took me awhile before I really would regularly remember to use my slow cooker in the summer.
Today I'm sharing a great lightly spicy Slow Cooker Barbecue Bean with Bacon recipe. Barbecue beans are a great side dish for most summer cookouts as well as soul-warming in winter. I like to use some barbecue sauce in the recipe and embellish with the ingredients of homemade barbecue sauce to really get a tasty depth of flavor. The addition of bacon brings a smoky flavor and since it is precooked not much extra fat is added to the beans.