A simple, rustic, easy to make one layer cake is just want summer ordered! Fresh plums adorn the top of this Rustic Plum Cake (which can be made gluten-free or with gluten) and you'll never guess where the recipe came from!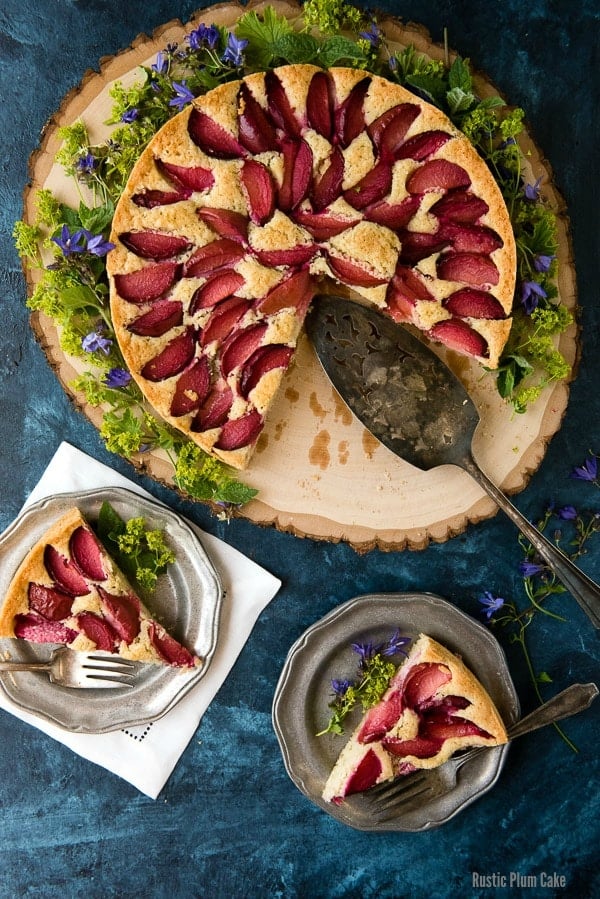 It's been awhile since I shared a new cookbook on Boulder Locavore and when I received an email from Clint Marsh, co-author of The Troll Cookbook (with Karima Cammell) asking if I'd be interested in having a copy of the newly released cookbook I couldn't resist! Loving a bit of whimsy and mythical creatures, my curiosity was piqued, not at all sure how trolls could have their own cookbook. The cookbook is so much more than a collection of recipes and I'm delighted to share it with you today, along with a recipe adapted from the cookbook for Rustic Plum Cake.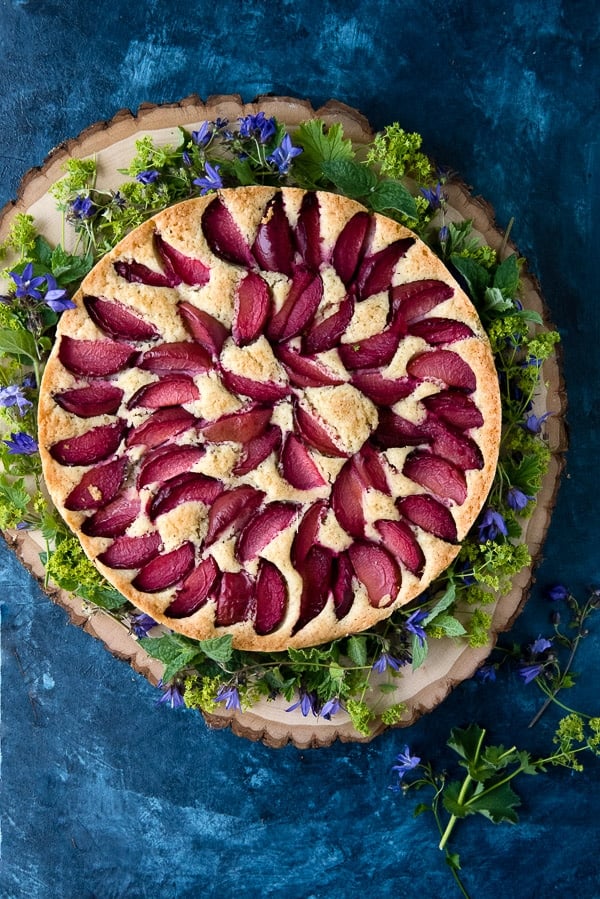 I knew my kids in particular would be very excited about the book too. I told them each about it separately and their first reaction made me realize the term 'troll' in our modern lexicon begs clarification over the cookbook's focus. Their first thought was that it was a cookbook relating to internet trolls. I'm not sure what exactly that would be like ('stalker snacks'?) but this book is a thorough compendium of all things traditional troll, as in the creatures supposedly living under bridges and other creatures one may not even realize to be in the troll family.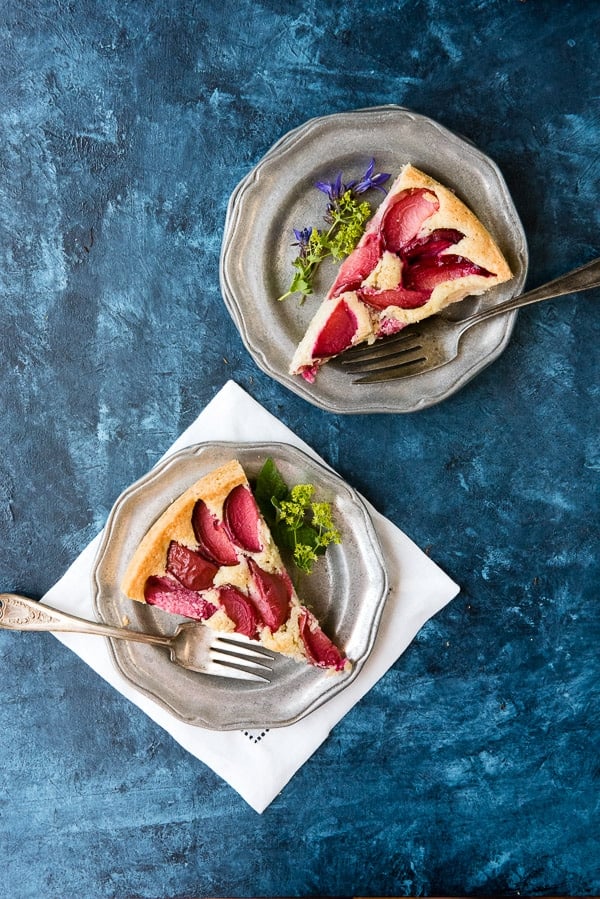 I was approached about reviewing The Troll Cookbook due to their locavore habits and seasonal food interests. The Troll Cookbook is a collection of troll history, seasonal recipes and food keeping practices (think fermenting, canning, etc.). A key goal of the cookbook is to encourage home chefs to cook in a more freestyle manner, to not rely as heavily on measuring tools as one's instincts in the kitchen; to depart a traditional comfort zone of recipe dependence for one's inner culinary intuition.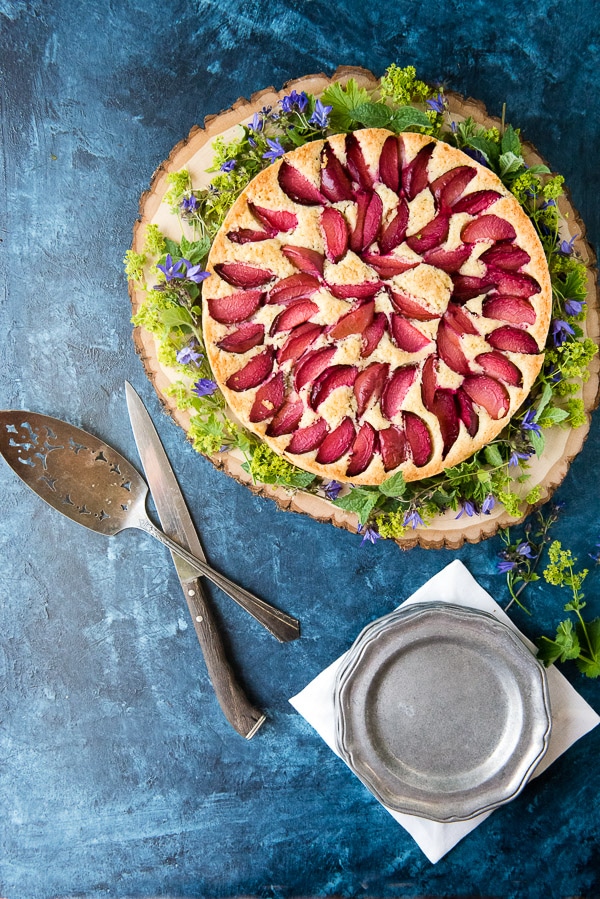 Along these lines the book includes a great conversion table from 'human' (U.S.A.) to troll and gnome (from each imperial and metric measurement). When making recipes from the cookbook the conversions may be found in the back of the book and troll measurements are included in the recipes. Not all instructions are precise; checking for doneness for instance may determine the length of cooking rather than specific timing. Though I rarely make anything without some changes, the opportunity to practice a bit of kitchen improv may not be comfortable for all depending on their level of cooking comfort and experience.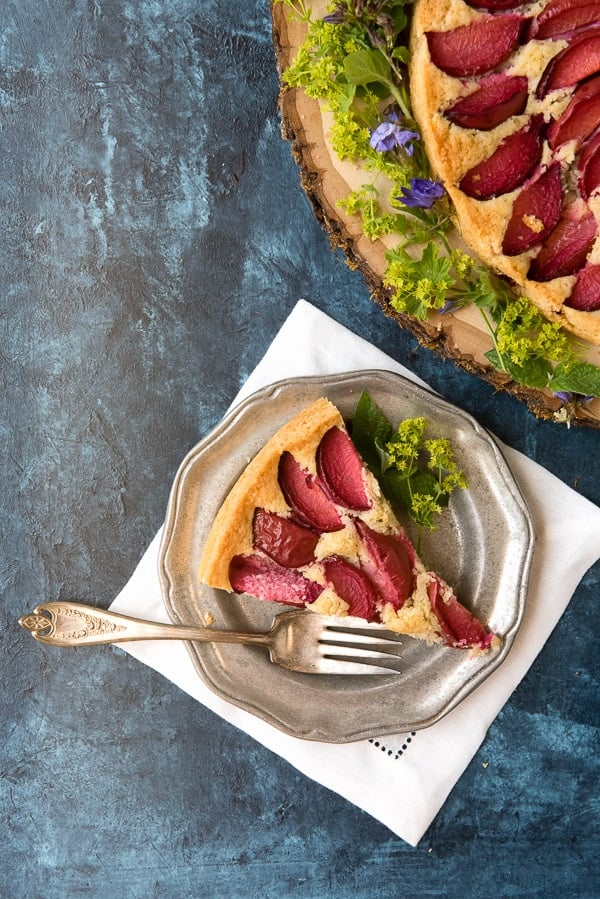 The stories and history about the trolls, along with numerous drawings, will appeal to those loving folktales. Interesting recipes like 'how to make wine' will avail readers of some fun food projects to complement the chapters of seasonal recipes. For instance, the chapter on Summer recipes includes narrative and several recipes involving dairy (with a prelude about dairy and cooking with it): making butter, cultured sour cream, buttermilk, yogurt, cheeses and more. There are several similar mini-tutorials throughout the book.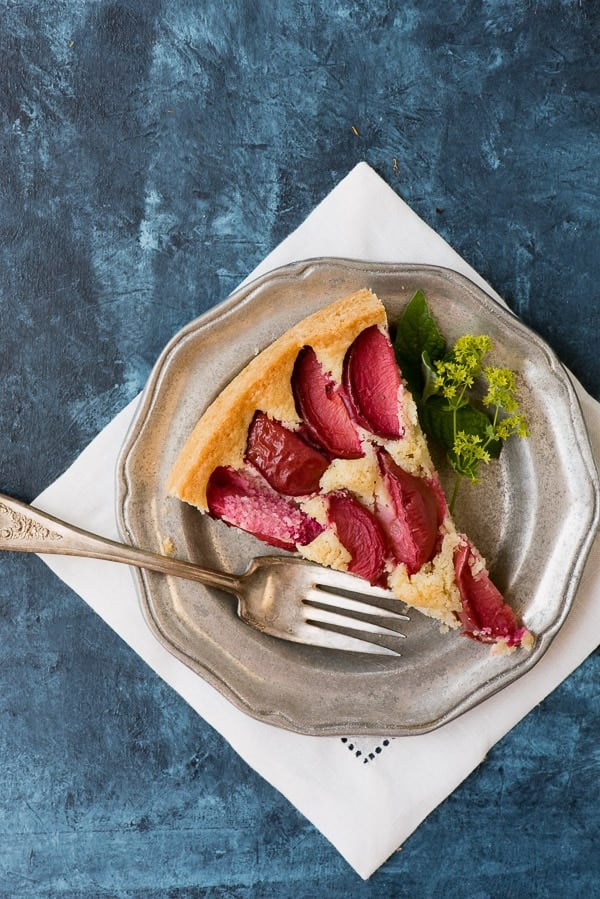 I wanted to share a recipe from the book that fit with the summer season and selected one for Plum Cake. In the spirit of freestyling I adapted the recipe to be made either gluten-free or with regular flour. It's a charming, rustic one-layer cake that is very easy to make and is adorned with fresh plums as the name suggests.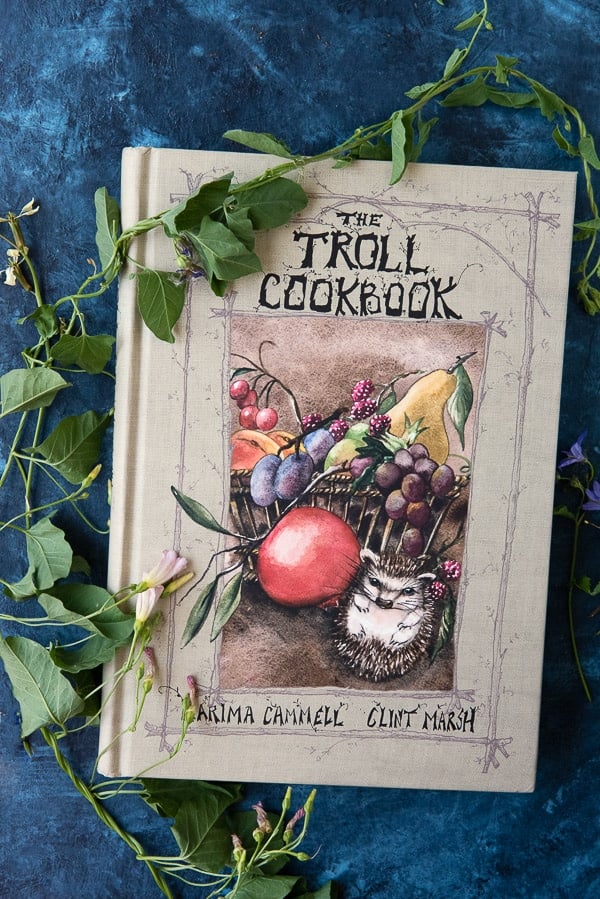 The recipe notes from The Troll Cookbook shares "At the height of plum season, the trolls whip up fresh plum cake every day for a few weeks. The best fruits for this cake are the small cherry-sized wild plums (such as Mirabelle) found on volunteer trees growing in unlikely places. Once the troll is in the plum cake habit he often doesn't want to stop, and will keep scooping up stone fruit (including plums, apricots and nectarines) wherever he finds it – off branches, beneath trees, and from the other side of a neighbor's fence."
The Troll Cookbook not only brings trolls to life in vivid detail but will undoubtedly provide learning in many areas of food making and food keeping, providing inspiration in every season. I can attest after making the Plum Cake that even the non-trolls in my household could not get enough of it!