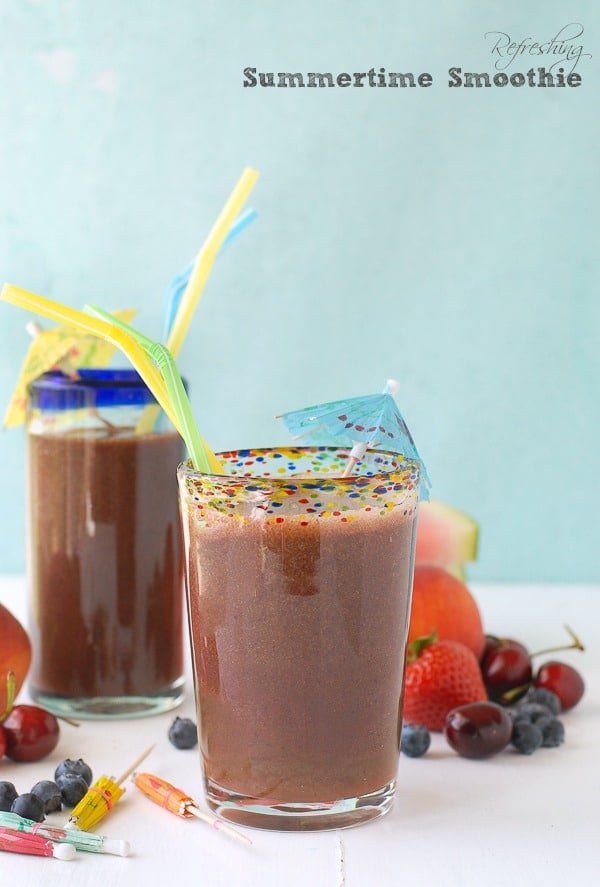 I'm never one to wish time to pass however seeing friends across the U.S. frolicking on beaches and lake-sides on Instagram, celebrating the start to summer has stung a bit if I'm to be completely honest. We've had a rocky few weeks in the Boulder Locavore household with everyone getting some form of a virus, our three dogs being wheeled in and out of Vets at all hours of the day and night, Jury Duty for me and a last week of school full of Finals for my eldest, and school closing activities for my youngest; leaving me feeling the week to feel, as I like to say, like trying to shove a size 24 woman into a size 2 dress. This week holds a graduation speech for my 5th grader, bidding adieu to a decade of elementary school attendance for our family. Manning a pool party, high school registration, more Vet appointments, nightly swim team practices and somewhere at the end of all of that summer will arrive for us as well!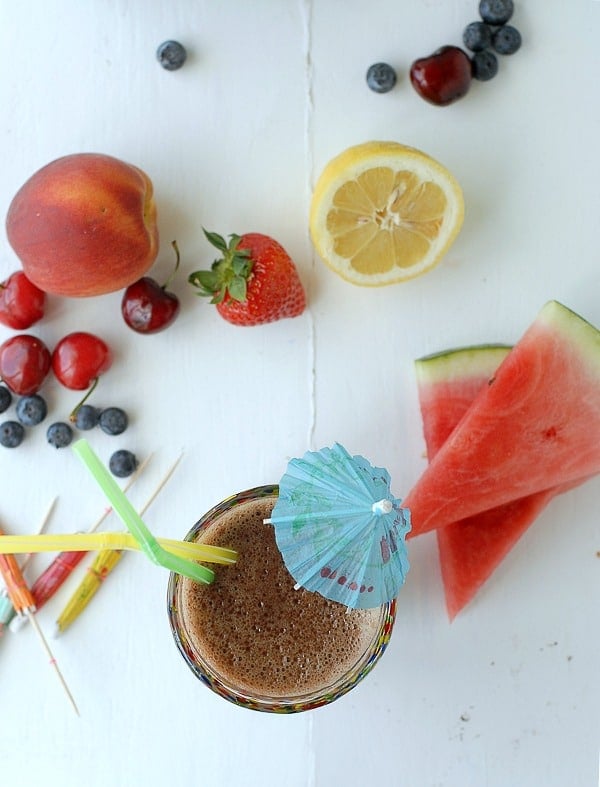 There is a very distinct feeling when summer arrives. Regardless of how it comes for you, whether it be by children getting out of school, vacation arriving, the weather finally delivering the consistent, sultry heat that we all know too well, we know when it's here.
One marker of the arrival is the change in available produce. Specifically for me the arrival of peaches and cherries wave a flag opening up an entirely new set of sweet and savory options not replicated by any other fruits.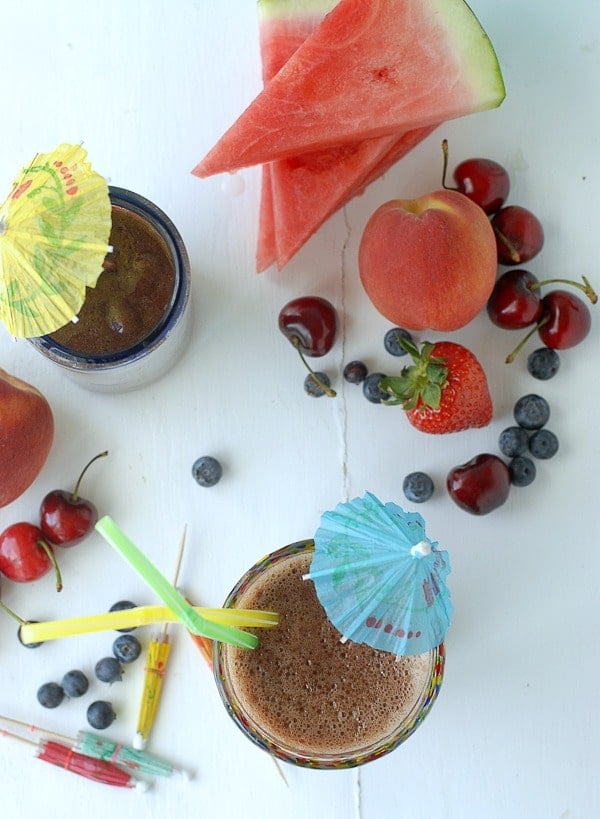 The warmer weather has reinvigorated by interest and commitment to smoothies. I keep it simple and healthy using only fresh fruits and greens with filtered water. I'm conscious of not turning them into a high calorie drinks still preferring to get most of my calories through chewable food. However as I gear up for the next four days until MY summer starts I couldn't help 'drink ahead' with a yummy fresh smoothie celebrating summer!