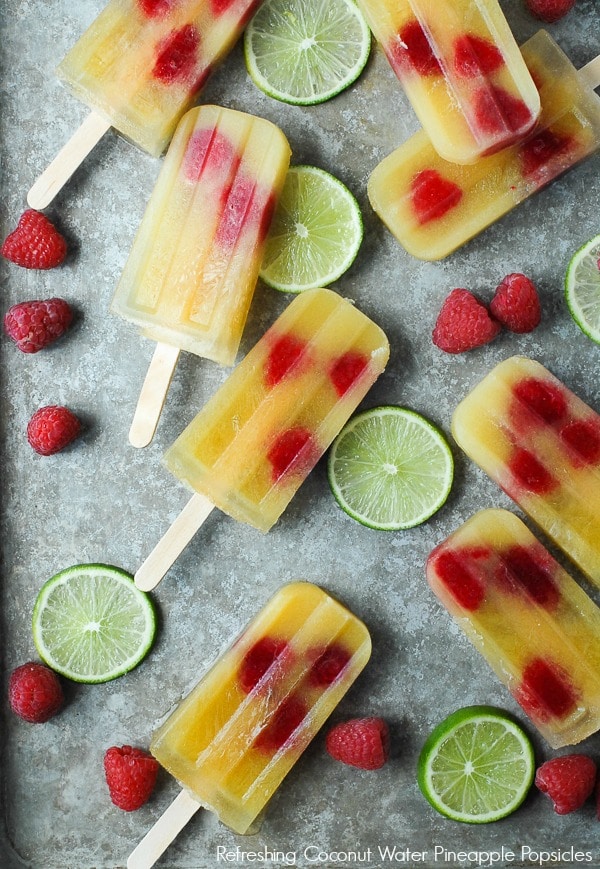 It always seems as soon as we've hit our summer stride, going back to school is staring us in the face like an oncoming train.  My secret to stretch summer to the last minute is to go school supply shopping in early July.  No one is in the office supply store.  Everything is well stocked and tidy.  There is also no desperation over specifically colored two pocket folders on sale for five cents (I'll gladly pay a dime to avoid the drama), or two packs of glue sticks.  No panic over college ruled vs wide ruled composition notebooks so picked over two to three more stops will be required to find just one.  No thanks; I'd rather be out having fun as long as possible.
I will confess my favorite popsicle creation of the summer has to be the Zooquila Fresca boozy 'poptails' that are essentially a Paloma cocktail on a stick.  They have been refreshing and quenching, have the edge of many a night after sitting poolside for 3 ½ hours watching swim team practice.  However they are 'adult only'.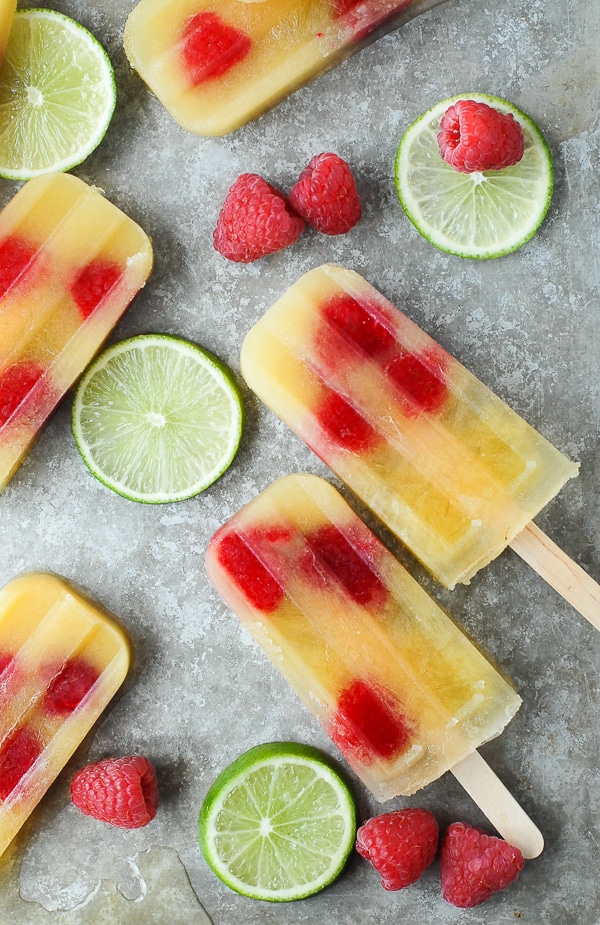 Hydration is a big thing during the summer here.  We do live at altitude lending itself to needing more water and the sun is that much more intense as well.  I pay close attention to hydrating my kids during swim meets especially, which often requires recovery sports drinks.  A few years ago the hydrating properties of Coconut Water hit the press, claiming it to be a natural option to replace electrolytes following exercise.  As with anything that gains a panacea reputation, the opposition stepped forward to poo-poo the illustrious qualities of Coconut Water which comes from the middle of coconuts.
From my research the high level of potassium coupled with low carbohydrate and low sugar poise coconut milk as a worthy consideration after moderate exercise as companion to regular water.  I've shared some articles below so you can be the ultimate judge but regardless it seemed a great ingredient for summer popsicles to soothe the final Dog Days.  A bit of pineapple juice, lime juice and a few raspberries to round them out and these popsicles are certain to quench your thirst and while indulging your palate.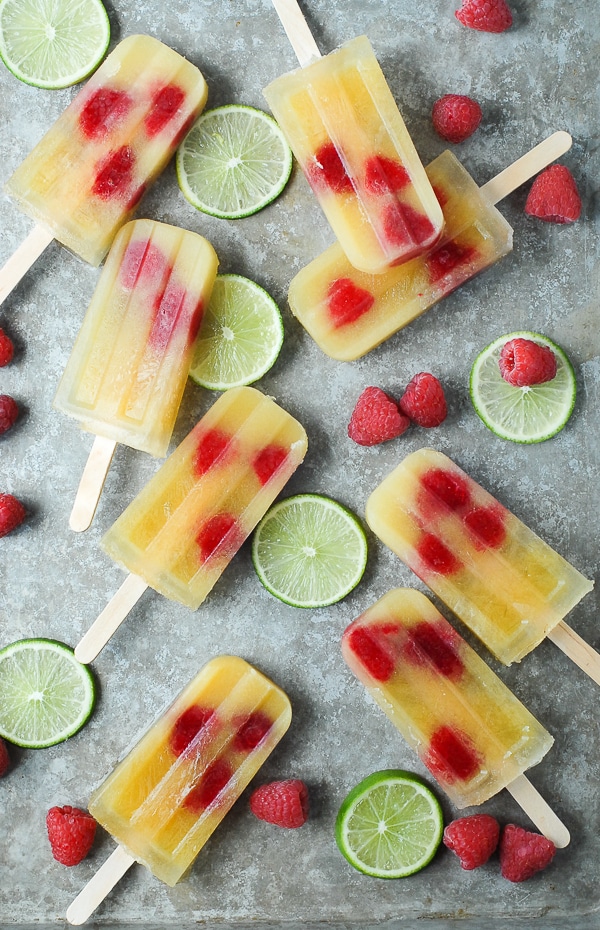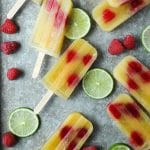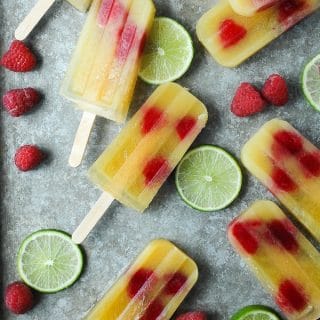 Refreshing Coconut Water Pineapple Popsicles
Light and refreshing popsicles to quench summer's heat. Unlike traditional 100% juice popsicles the use of coconut water adds light flavor and thirst quenching effects. The pineapple juice used may be sweetened or unsweetened. If using unsweetened juice, the flavor of the fruits stand out in the absence of more sweetness. For a healthier popsicle I'd go with unsweetened juice however I can say my kids definitely liked them more with sweetened pineapple juice.
Servings
10
-2 1/5 ounce popsicles
Ingredients
30

small Raspberries

, rinsed

1 1/4

cup

Coconut Water

1/4

cup

Lime Juice

(preferably freshly squeezed)

1

cup

Pineapple Juice
Instructions
Place 3 raspberries in each popsicle mold. Depending on the size they may need to be pushed into the molds.

Combine all ingredients in a liquid measuring cup and stir to combine. Using a funnel fill each popsicle mold. Place foil over the top of the molds, as well as the mold top if used. Using a sharp knife, create a small slit to insert popsicle sticks and freeze until solid.

To release run under hot water only until popsicles slide easily from the mold.
More About Coconut Water:
The Truth About Coconut Water {WebMD}
Is Coconut Water Really Great for Hydration?  {Men's Health}
The Truth Behind the Coconut Water Craze {Forbes}
What is Behind the Buzz About Coconut Water?  {Mayo Clinic}