Red, White and Blue Ice Cream is a homemade must make recipe for any warm weather gathering or patriotic holiday! Flavors of fresh strawberry, blueberry and vanilla make this naturally gluten-free ice cream a favorite summer staple.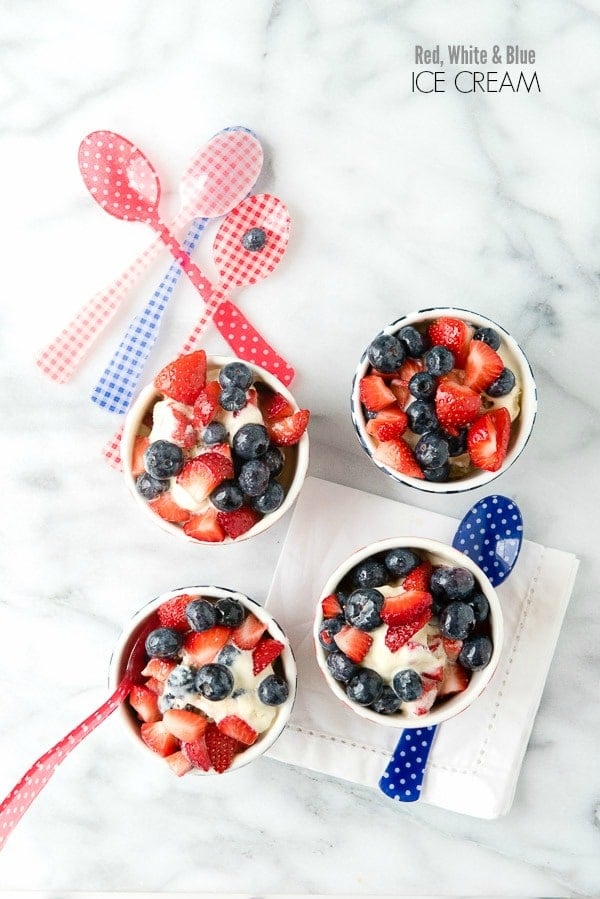 I love a holiday. Any holiday. Though I have a collection of recipes for each holiday I can't resist creating something new every year. So it should come as no surprise that Red, White and Blue Ice Cream is on the menu for the upcoming Fourth of July celebration.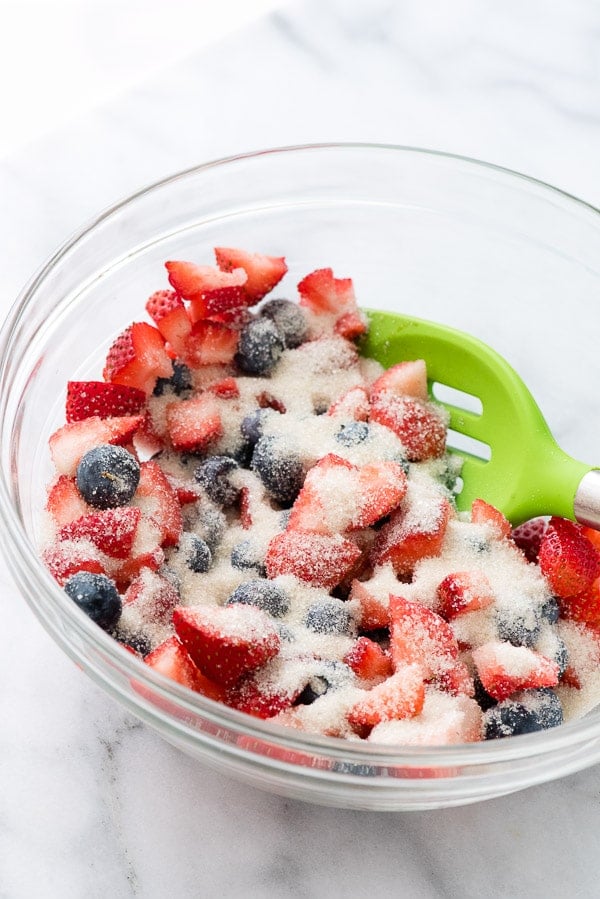 When I bought my ice cream maker (which I love) it was a life changing moment. I have had so much fun creating a variety of ice cream recipes with it over the years. And of course ice cream is inextricably bound to summer, making it a great dessert to turn any occasion into one that is special.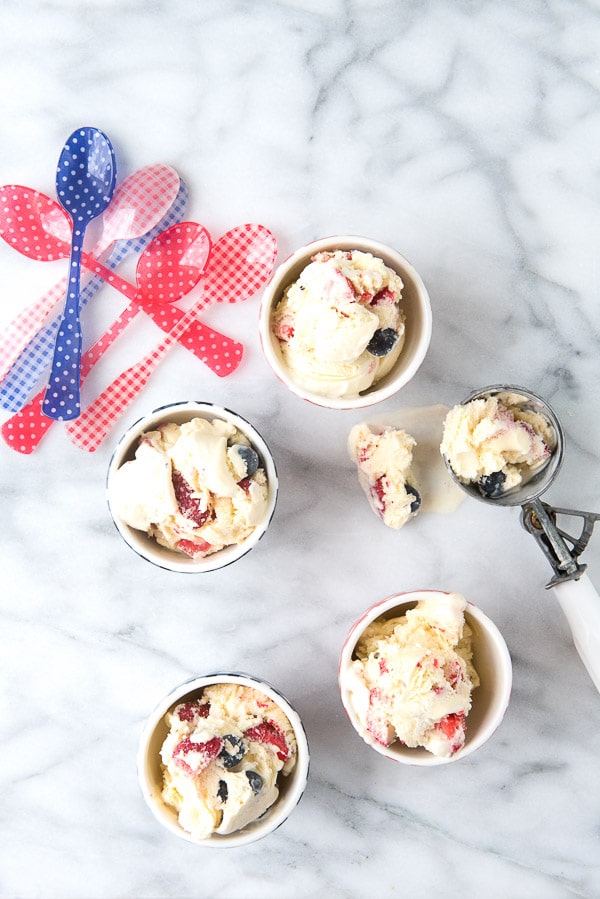 I have very fond memories of making ice cream in the summer when I was a child. Well, I should clarify. I have fond memories of EATING homemade ice cream when I was a child. These experiences predated the ease of current day ice cream making. Now I make an ice cream base, pour it into the ice cream maker and the machine does all the work.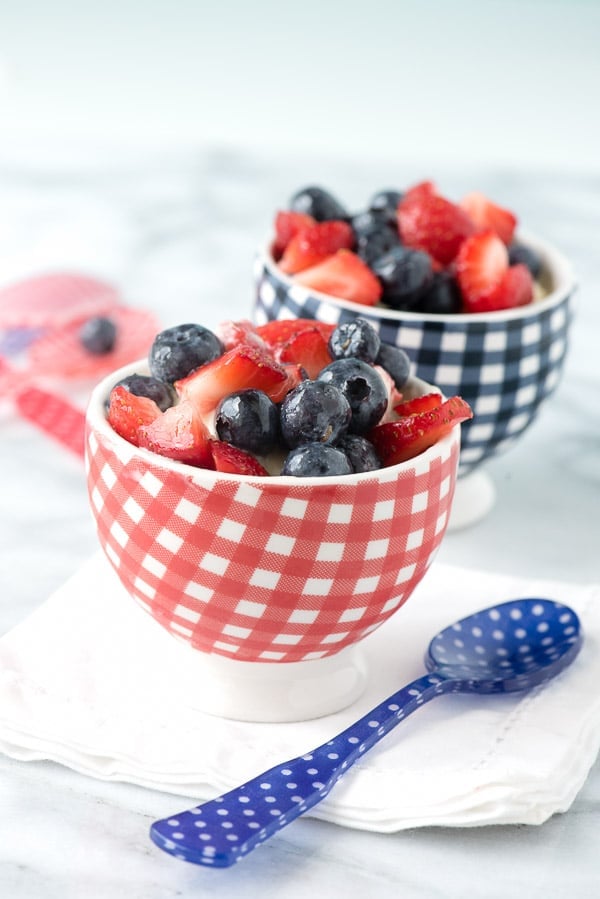 When I was growing up ice cream making was truly a labor of love. The ice cream base was poured into a container seated inside a wooden bucket which was filled with ice and rock salt. You'd have to manually crank it for what seemed like forever until it became difficult at the end, indicating it was almost frozen. It was a dreaded job at Fourth of July picnics. The outcome however was dreamy. Sweet, creamy ice cream made of all natural ingredients whose flavor was not rivaled by any store bought ice cream.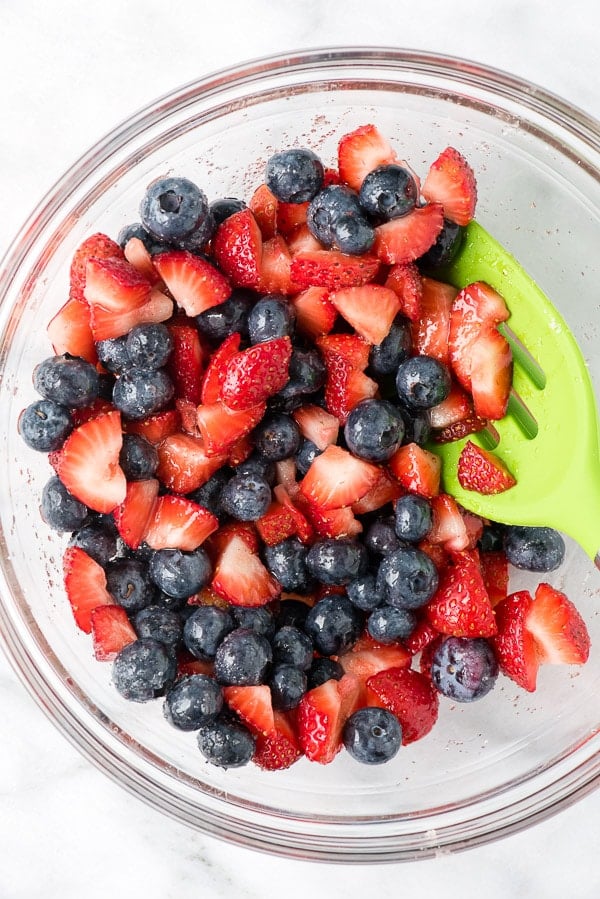 An ice cream base can be made in one of two basic ways. One is with egg yolks (French style) and one is without (Philadelphia or American style). Both methods create flavorful ice cream however the egg yolk version is super creamy and the eggs help stabilize the ice cream.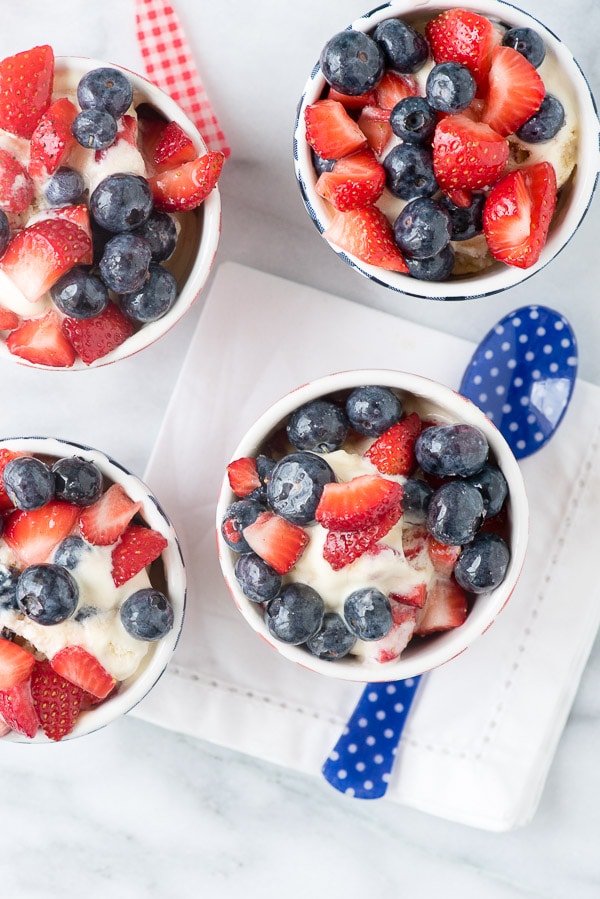 Red, White and Blue Ice Cream is a French-style ice cream, in which a basic custard is made with sugar, milk and egg yolks which is added to heavy cream, chilled in an ice bath and then chilled fully in a refrigerator before processing though an ice cream maker.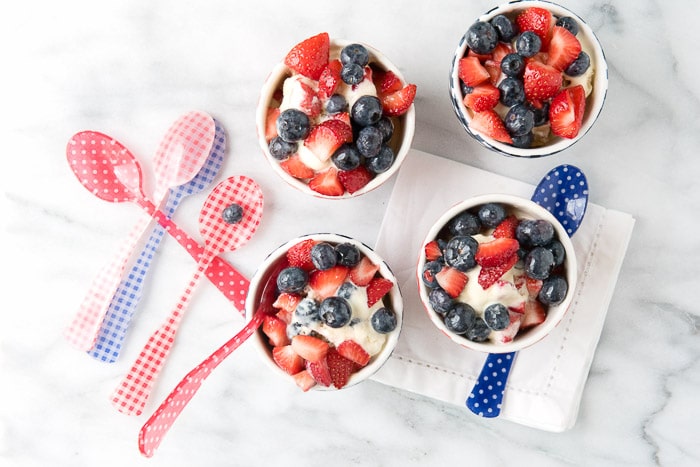 Added to the homemade vanilla ice cream are some macerated strawberries and blueberries (meaning they are allowed to sit in sugar to bring out the natural juices and to become sweetened), along with some reserved for a topping. Whether for a patriotic holiday or just to celebrate summer, this ice cream is a sure favorite.
This Red, White and Blue Ice Cream recipe is a contribution to Food Fanatic in my role as as the Naturally Gluten-Free Fanatic.