WeeCasa Tiny House Resort offers a different vacation adventure on the small side. This year-round resort in Lyons Colorado houses a variety of Tiny Houses including The Hobbit House where we experienced an unforgettable small vacation!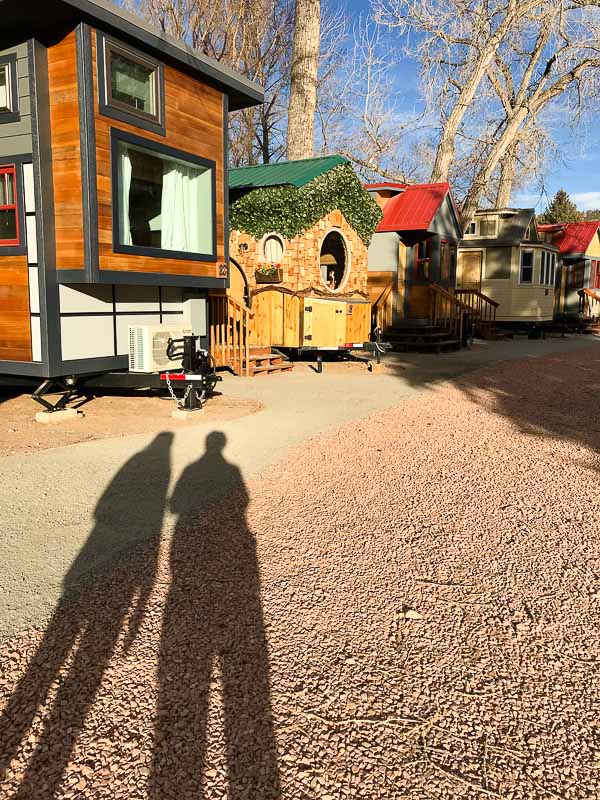 The Tiny Scoop (summary)
WeeCasa is the world's largest Tiny House resort with 22 tiny homes, each completely different in style and amenities.
The tiny houses are immaculate and well equipped with year-round rental availability from overnights to monthly rentals.
WeeCasa is minutes' walk from downtown Lyons Colorado for dining and shopping.
The sprawling grounds are bordered by a river and handsome, rugged cliffs. This is an adventure worth pursuing!
For resort and Hobbit House tour videos, check out the 'Tiny House' videos on my Instagram profile (click the 'Tiny House' circle after the profile and above the photos).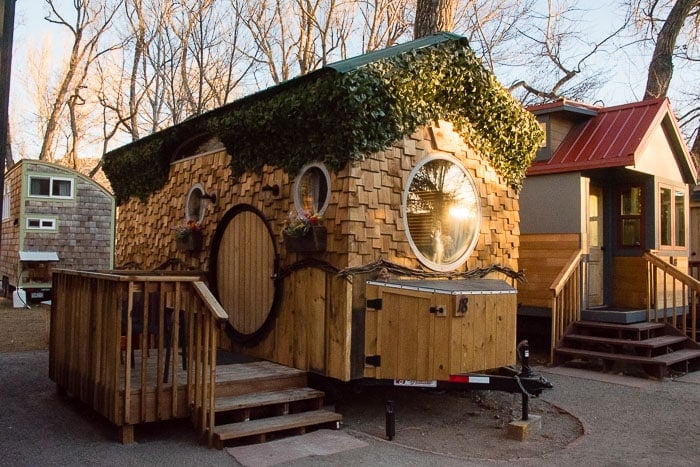 The Hobbit House Tiny House Resort Vacation (the full story)
The Tiny House movement is growing ever popular in the United States.
Leaving one's cluttered possession-focused existence behind to dwell in a micro home seemingly fit for one with just the clothes on their backs.
These homes offer many benefits ranging from mobility (they can be towed to new locations) to a quality of life focus, free from material encumbrances.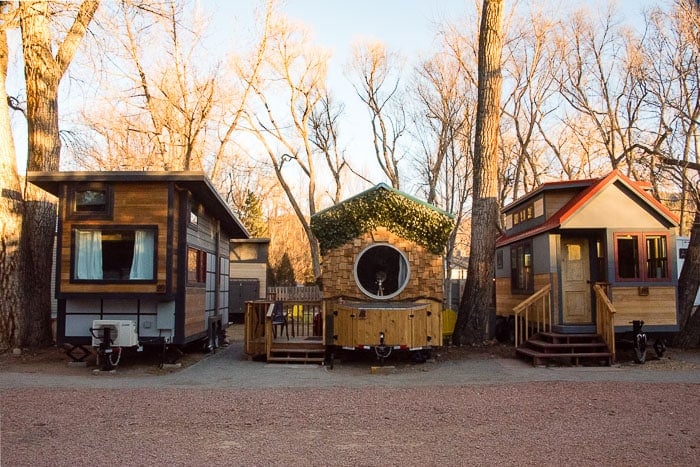 But how realistic is the jump to micro living?
We wanted to know so took advantage of a gem in our own backyard.
WeeCasa is a tiny house vacations resort in Lyons Colorado and the location of a Girls Getaway to check out living on the small side.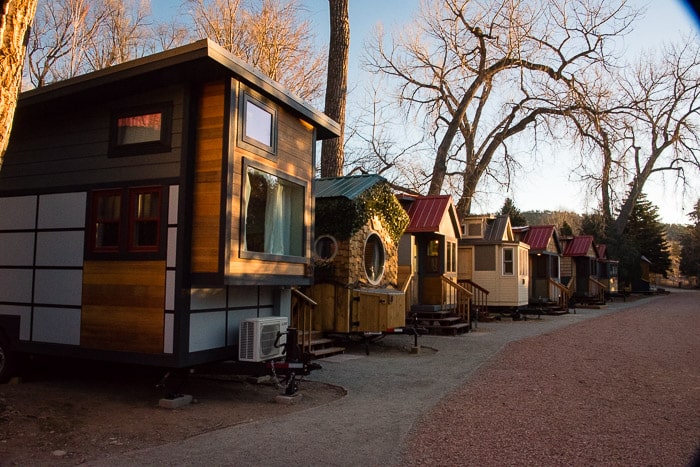 WeeCasa is the largest Tiny House resort in the world and the only such resort in the United States.
Nestled next to a roaring river and up against chiseled cliffs, 22 tiny homes form the ever-popular resort.
Whether for a night as we did or for a week, this scaled down vacation offers some exciting opportunities, including some I did not expect.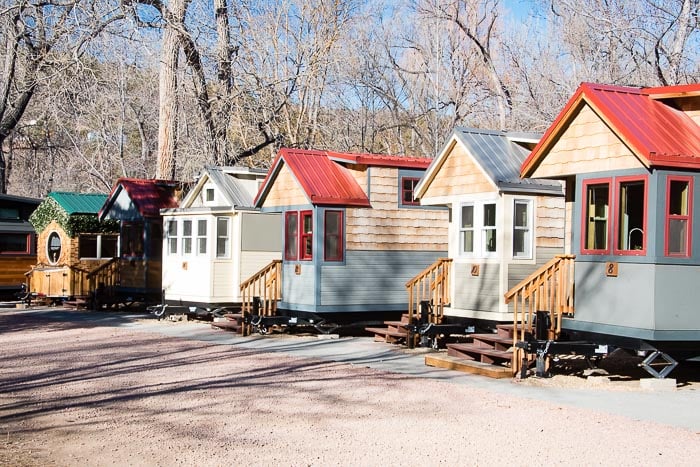 I had seen TV shows about Tiny Houses on HGTV and was completely intrigued.
As a backdrop, I live in a 5,000-square foot 4-story home which, after years of child and animal rearing and two home offices is packed to the gills.
The words 'declutter' and 'donate it' are in our daily lexicon however I usually feel like a salmon swimming upstream in this regard.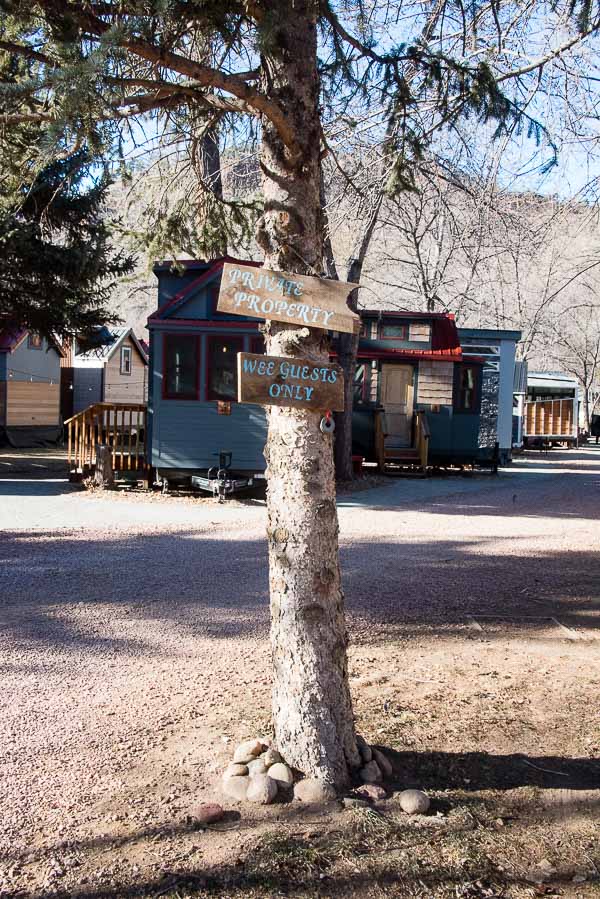 The Tiny House vacations idea was a Christmas gift to share with my college freshman daughter home on break.
It would be easy, not far from home so no big packing required. Just a chance to experience something new and spend some quiet time together.
As the time neared I found myself wondering what it would be like.
I fanaticized about just having a break from the demands of my house, and a new puppy who has brought joy, love and a significant increase in sleep deprivation and distraction to my days (and nights).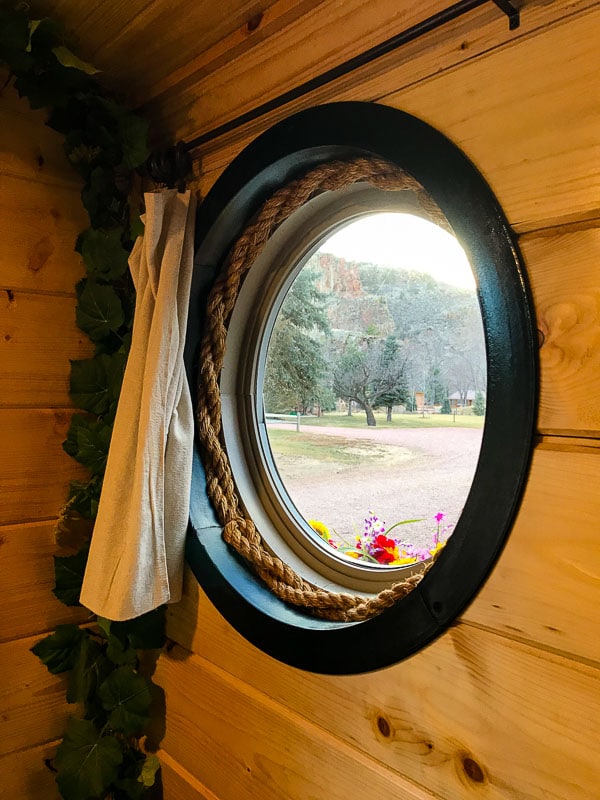 As I stopped to really ponder if I could cope in a tiny house, I wondered if it would feel claustrophobic.
Would I be able to sleep? Would it be truly functional? Would we love it or be so relieved when check OUT time was nearing?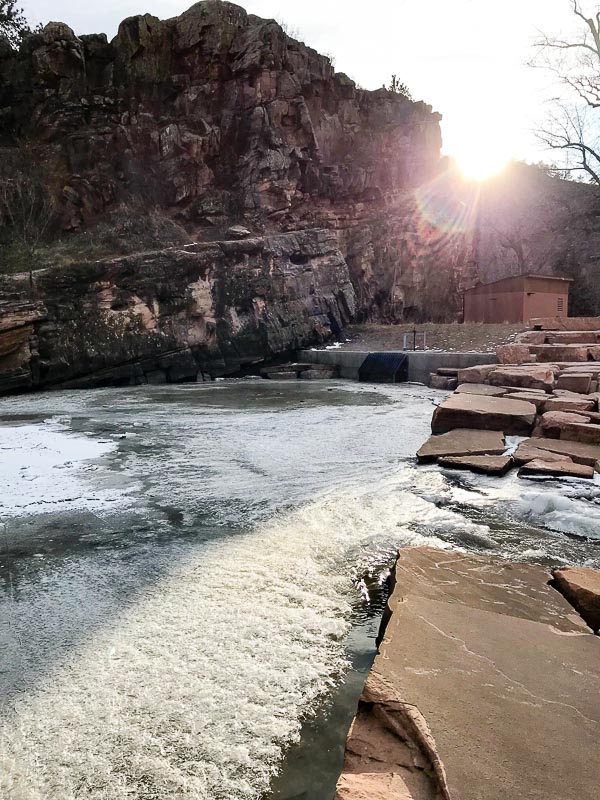 The house I selected is The Hobbit House.
It's charm online was undeniable, and our family has spent many a holiday break binge watching the entire Lord of the Rings and The Hobbit movies, so it had a special meaning for us.
We arrived to check in at 2:30 after a delicious lunch in Lyons and picking up groceries at the local St. Vrain Market.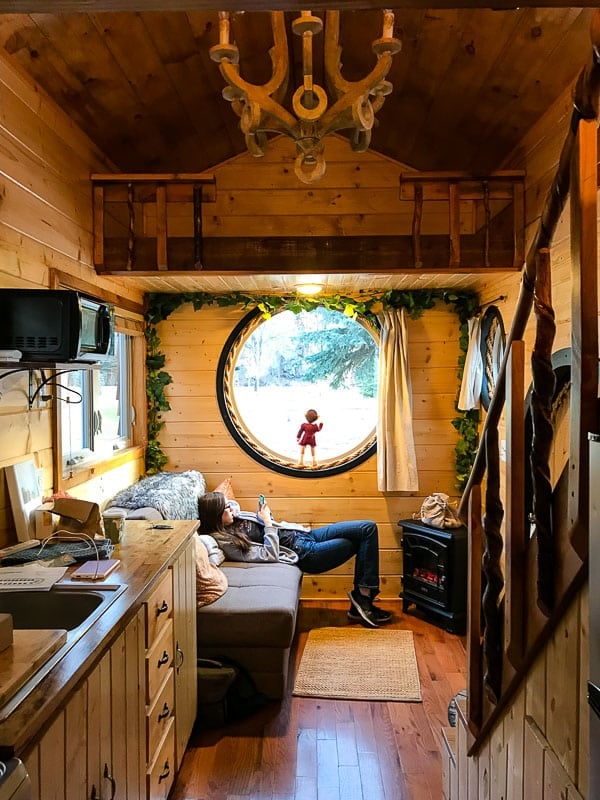 After picking up our key and instructions at the diminutive tiny office at the mouth of the property we slowly drove the loop of tiny homes to our Hobbit House, spotting The Atlas 'off the grid' tiny home featured on HGTV.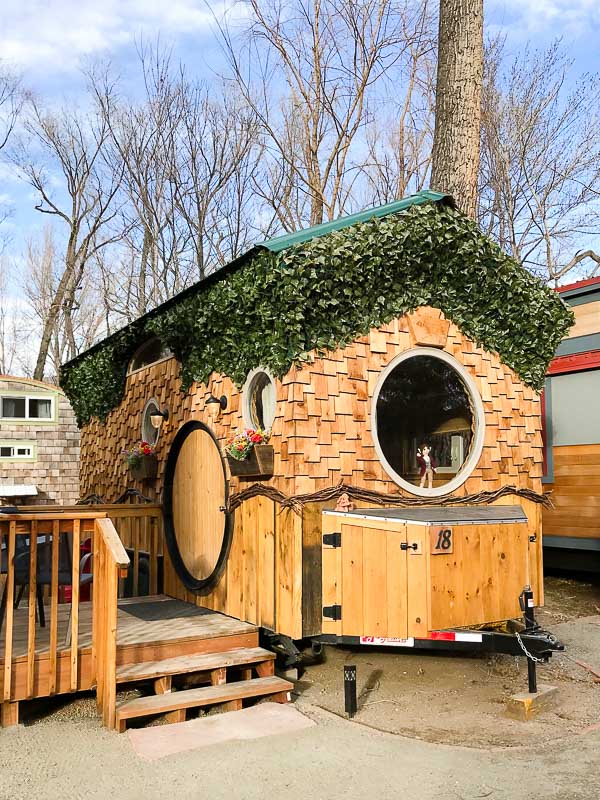 There was no mistaking the Hobbit House (170 square feet) from the shingled exterior, charming flower boxes and the iconic round door.
The inside did not disappoint with gnarled wood railings on the stairs and sleeping loft, faux ivy around the bed and the sitting area (with twinkly lights), an electric heater in the form of a faux fireplace complete with hobbit sack on top.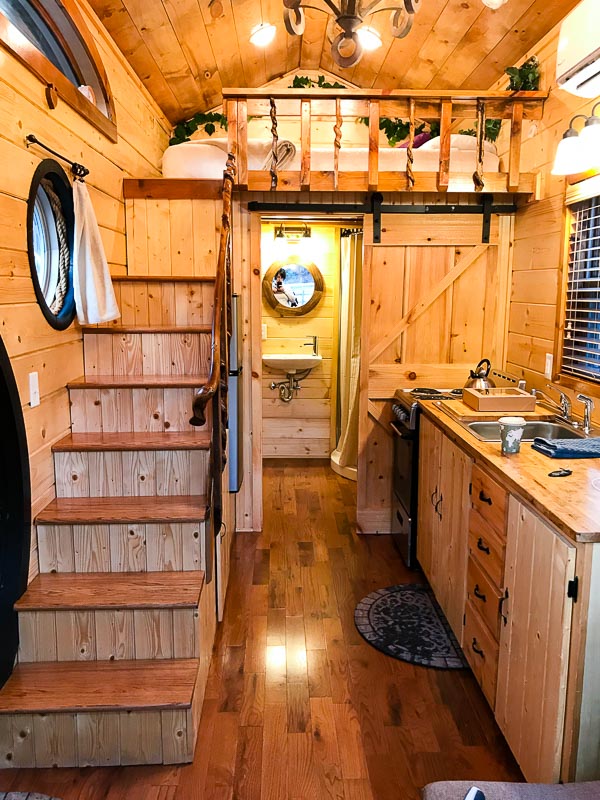 The bathroom by contrast had a small contemporary sink, Beekman toiletries, a hip sliding barn door and corrugated steel shower insert.
Large fluffy white towels felt luxurious (Bilbo Baggins would have been in heaven).
The sleeping mattress in the loft was a dream.
A wood chandelier in the center of the tiny home added to the ambiance with recessed lights in the lofts creating a bright inviting bungalow.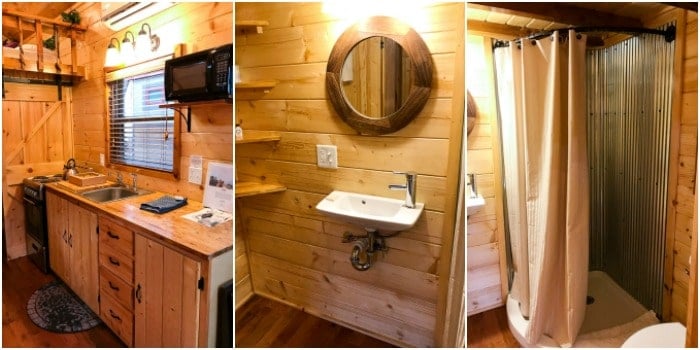 The kitchen was well appointed with a four-burner stove and oven (we baked packaged cookie dough cookies in it perfectly), ¾ size fridge, double sink and ample counter space.
It was equipped with utensils and a French Press with coffee grounds. And a microwave (we made popcorn to watch a movie on our iPad).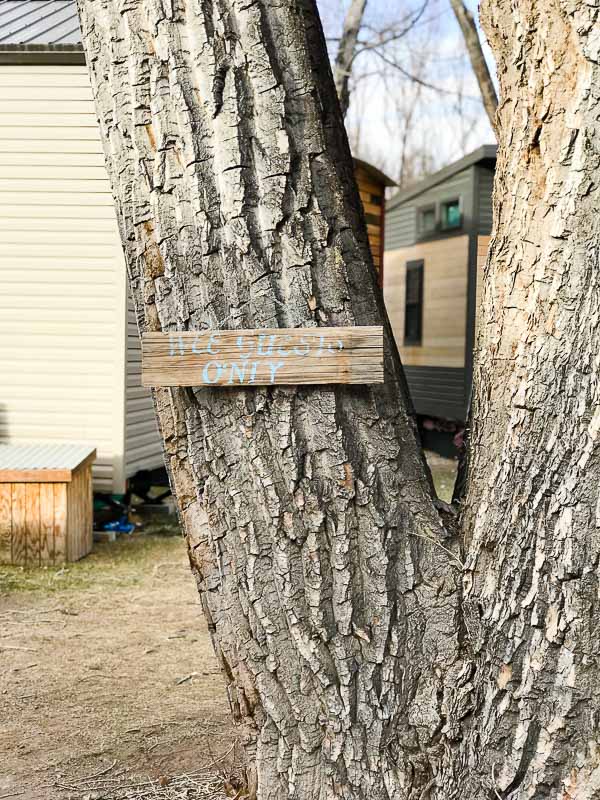 My daughter remarked from watching the HGTV shows, in most tiny homes everything must do double duty. Our small sofa pulled out into a queen sleeper which you'd never imagine at first glance.
Little storage spaces were built discretely into the side of the stairway.
Stools were stored in drawers under the sofa. It was like an Easter Egg hunt for the excitement of discovering everything.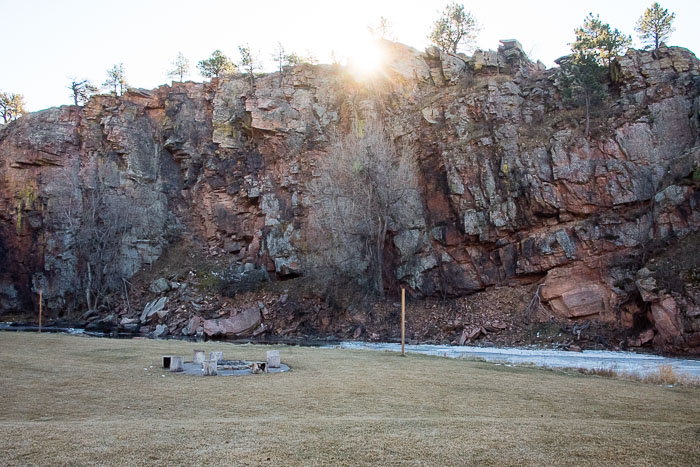 For me this getaway brought life back to more simple terms, peeling away the layers of my constant To Do list and allowing me to enjoy what was immediately at hand.
An early morning walk along the river, watching the sun creep up the striking cliffs.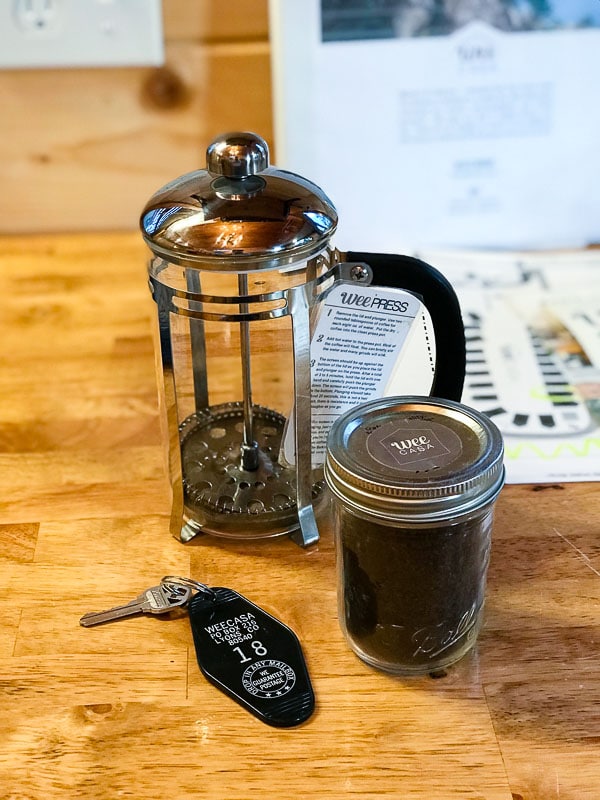 Making coffee in the French Press, waiting for it to steep and sipping it in front of the electric faux wood stove.
The quiet of the day. Time to think and share time with my daughter.
We had everything we needed in The Hobbit House.
It will sleep four though I think if it was four adults or older children it would become 'tight' as there weren't really spots for that many adults to hang out comfortably.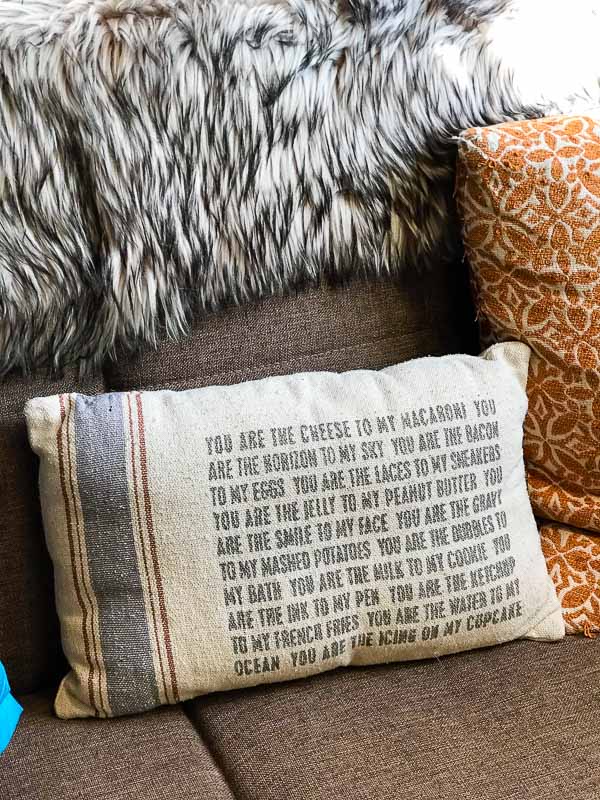 Before leaving WeeCasa we were able to tour three other tiny houses.
One had been designed by a nun and represented all she would want in a tiny house.
Extra wide with a full-size kitchen and bathroom (including a tub), it reminded me of a studio apartment with a neat slide out bed platform, futon couch that converted to a bed, fold up dining table that stored easily for more space.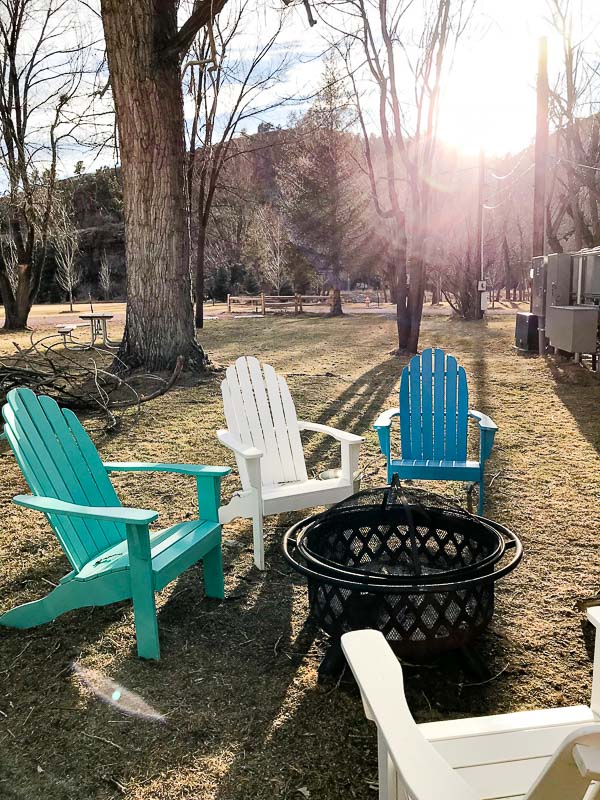 We saw a contemporary tiny house complete with sleeping lofts, flat screen TV and glass fire place.
Last, we toured Atlas which was designed with eco-friendly amenities to be totally off grid (it has since left the resort).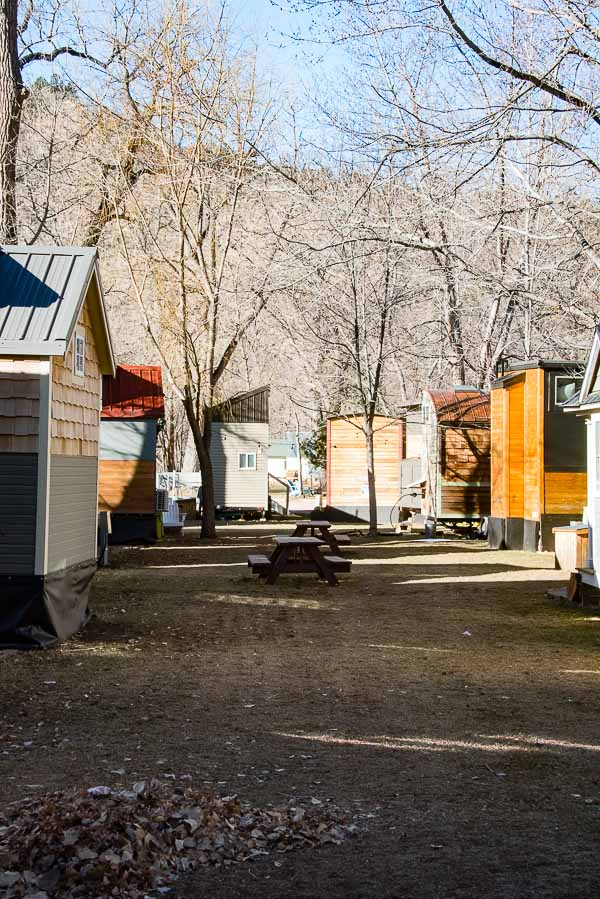 New tiny houses will be coming in. WeeCasa has plans for expansion in Lyons to include a tiny house business center to accommodate corporate retreats, as well as to expand WeeCasa resorts to other parts of the U.S.
In reflecting on our time there I've found myself missing it.
Stripped down to just the things I needed for our time was liberating. I can't wait to go back.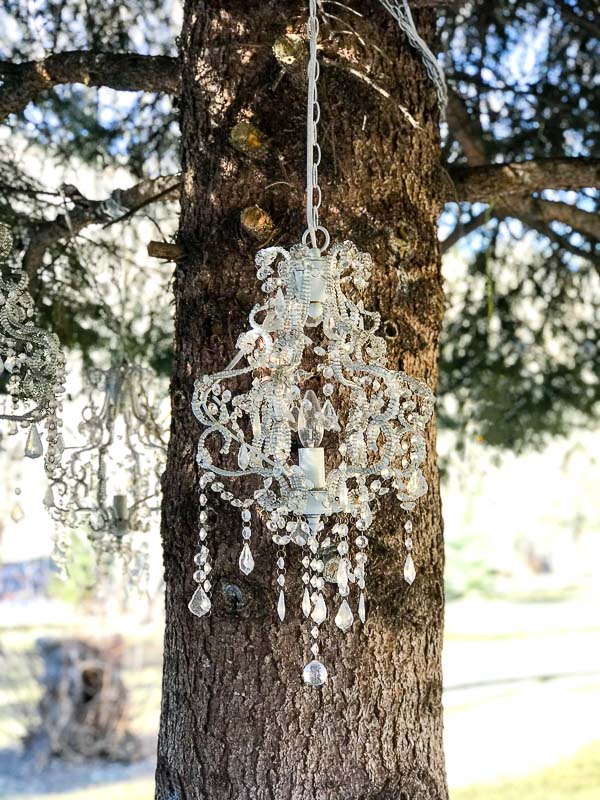 NOTE: WeeCasa borders a wedding property which keeps it bustling during wedding season. Local music festivals fill the reservations up too.
If traveling to WeeCasa check online as they've added visibility to when each tiny house is available and book ahead!