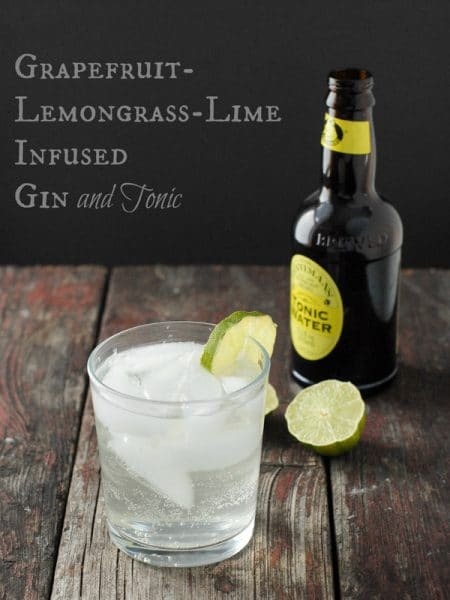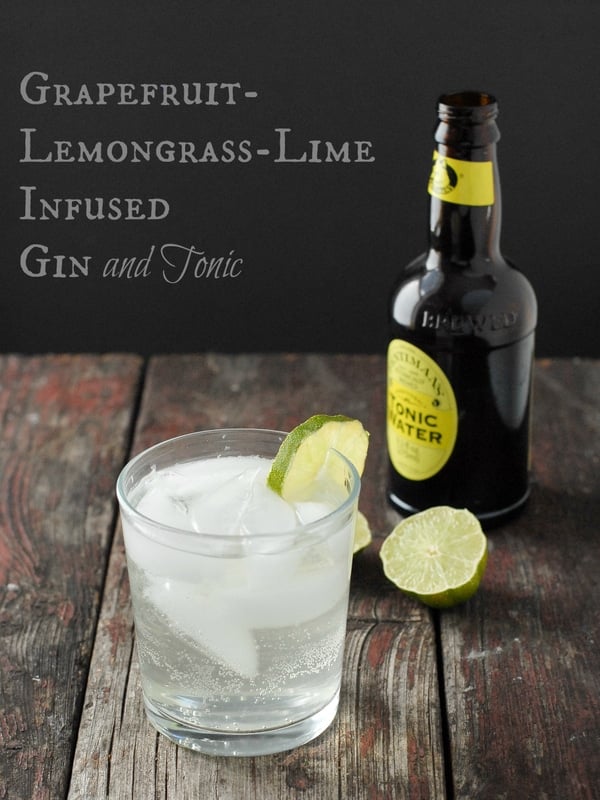 By this time in the winter I feel dehydrated and sparked by flavors that seem to signal the coming of spring. We still have a few months of winter before us in Colorado, which can take many forms from dry, cold temps to manic teasing days varying from 'get your sleeveless Easter dress picked out' to a dump of heavy, wet, unexpected snow. Being braced for anything is our motto and never rushing to imagine we are done with snow until at least late May.
Despite all of this, it is citrus season which though a winter crop feels more 'warm weather' to me. Ideas for new infusions pop to mind without warning, usually thirst-quenching concepts promising to calm my psyche into believing a liquor oasis will quell the cold weather chapping of lips and buffeting winds at least for a few imaginary-palm-tree moments!
With a load of Floridian grapefruit filling an auxiliary refrigerator, the idea of Grapefruit-Lemongrass-Lime Gin is my latest thirst-quenching vision. I usually infuse with vodka feeling it provides a neutral flavored liquor partner to let the flavors shine however the botanicals in gin seemed a more apt partner for this tangy citrus libation.
Having said that, all gin is not created equal nor does it taste the same. When I approach an infusion I'm thoughtful about what flavors I want to comingle, so I often select a brand with that in mind. I have two shelves in my pantry dedicated to bottles of liquor and experimental Mason jars so I really do think through how I hope it will turn out and add the components to match that.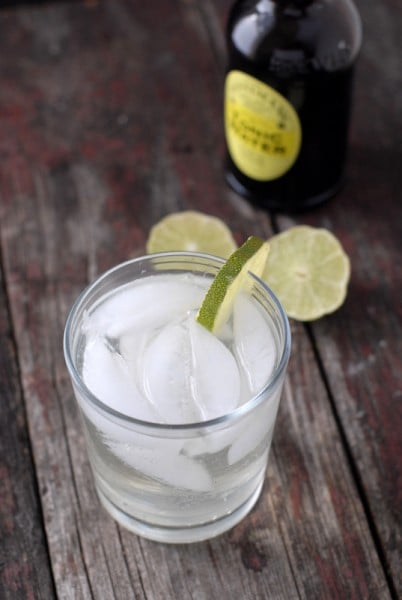 In the end this infusion may be one of my all time favorites. It is bright, refreshing and a breath-of-fresh-air in a glass. It feels like vacation to me. I considered elaborate cocktails to marry it with but in the end opted for keeping it simple and mixed it into a Gin and Tonic with a particular tonic brand, Fentimans. As with liquor, tonic water all tastes differently.
A quick note about Lemongrass. If you are not familiar with lemongrass, it is a seasoning found commonly in Thai food. In the store it is a long, woody stock with reed-like long leaves protecting a softer center. There is a local organic herb farm where I live (Osage Gardens) which grows and packages it for sale locally. You can also find it in Asian supermarkets. Its flavor is a soft and lemony with some grassy notes thrown in. It can be difficult to cut. I included 4 5-inch pieces of the lower stock in this infusion which I cut in half vertically. If you do not have a heavy sharp knife I'd throw the pieces in whole. It can be very difficult to cut through due to its woody texture.
I hope you'll too find this to breathe some fresh sunny air and the promise of spring into your cocktail hour!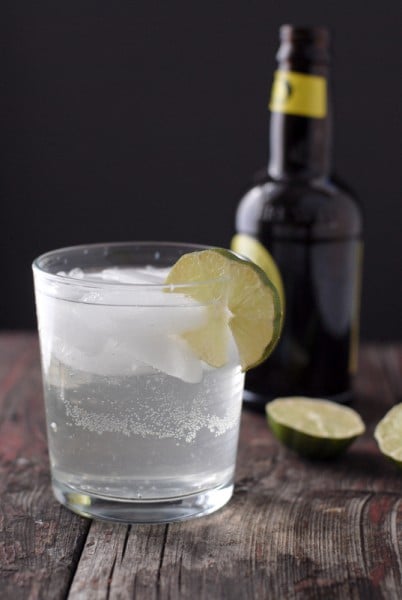 Recipe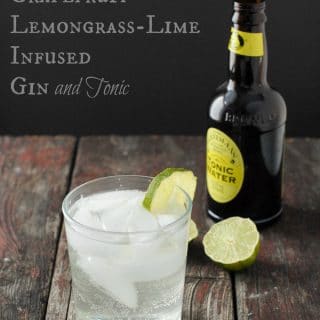 Grapefruit-Lemongrass-Lime Infused Gin and a Gin & Tonic cocktail
This breath-of-fresh-sunny air may quickly become your favorite for it's bright, refreshing flavors of grapefruit, lemongrass and lime. Winter-schminter; this infused gin and cocktail will make you feel you are on a sunny beach vacation.
Print
Save Recipe
Recipe Saved!
Pin
Rate
Servings:
2
(Total yeild: 2-2 1/2 cups infused Gin and cocktail recipe yields 1 Gin and Tonic cocktail)
Ingredients
Ingredients for the Infused Gin:
2

cups

Gin

(I used Bombay)

1

large Grapefruit

, peeled, pith removed, segmented and cut into 1-inch pieces

4

5-inch

stocks of Lemongrass

, each cut in half vertically if possible

1

Lime

, peeled and cut into ¼-inch slices
Ingredients for the Infused Gin and Tonic cocktail:
1 ½

ounces

Grapefruit-Lemongrass-Lime infused Gin

Tonic to fill

(I used Fentimans)

Ice
Instructions
Instructions for infusing the Grapefruit-Lemongrass-Lime Gin:
Add all ingredients into a sealable glass container. Place in a cool, dark location for 5 days. Taste; if to your liking proceed to the next step. If you wish the flavor to be stronger, return the sealed container to sit until you like the depth of flavor.

Place grapefruit pieces and lime slices into a sieve (fine mesh strainer). With a wooden spoon or other similar implement, holding strainer over the infused gin, press on the citrus to release all possible juice to run back into the infusion mixture. Discard citrus remains.

Holding the sieve over a clean bowl or container, pour the entire infusion mixture through the sieve again to strain out lemongrass and remaining particles. The infused Gin can be stored, sealed in a glass container, in a cool dark place or in the refrigerator if you prefer it to be cold awaiting cocktail mixing!
Instructions for mixing the Infused Gin and Tonic cocktail:
In a highball glass filled with ice, pour in infused gin and fill with tonic.
Nutrition
Calories:
49
kcal
|
Carbohydrates:
0
g
|
Protein:
0
g
|
Fat:
0
g
|
Saturated Fat:
0
g
|
Cholesterol:
0
mg
|
Sodium:
0
mg
|
Sugar:
0
g