This fun food hack transforms flour tortillas into Churro-flavored Dipping Sticks in 20 minutes! Paired with Mexican Chocolate Sauce for dipping.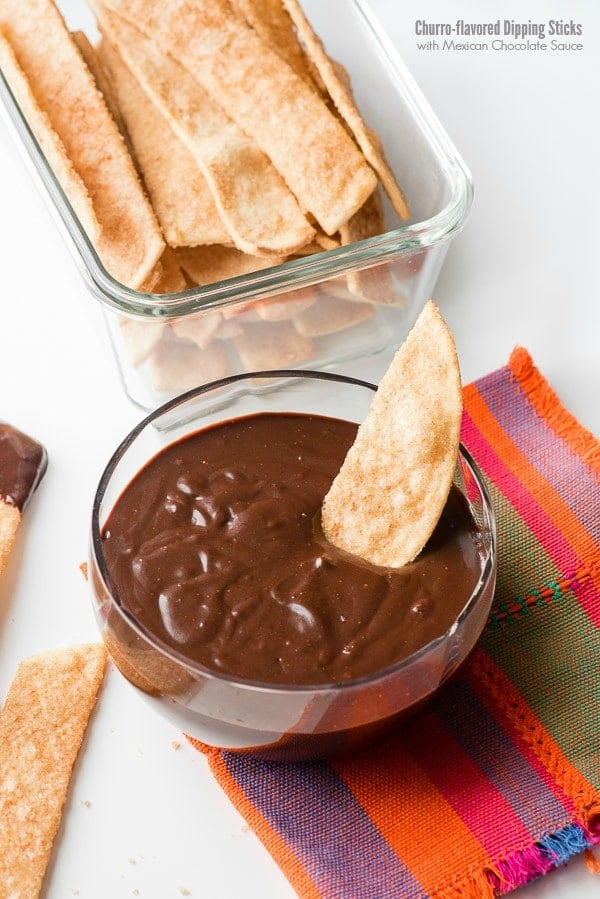 Cinnamon is a seasonal spice we all associate with fall and winter. Its warming characteristic makes everything, sweet or savory, taster homier. A day feels more cozy when eating it in anything from oatmeal to soups or dessert.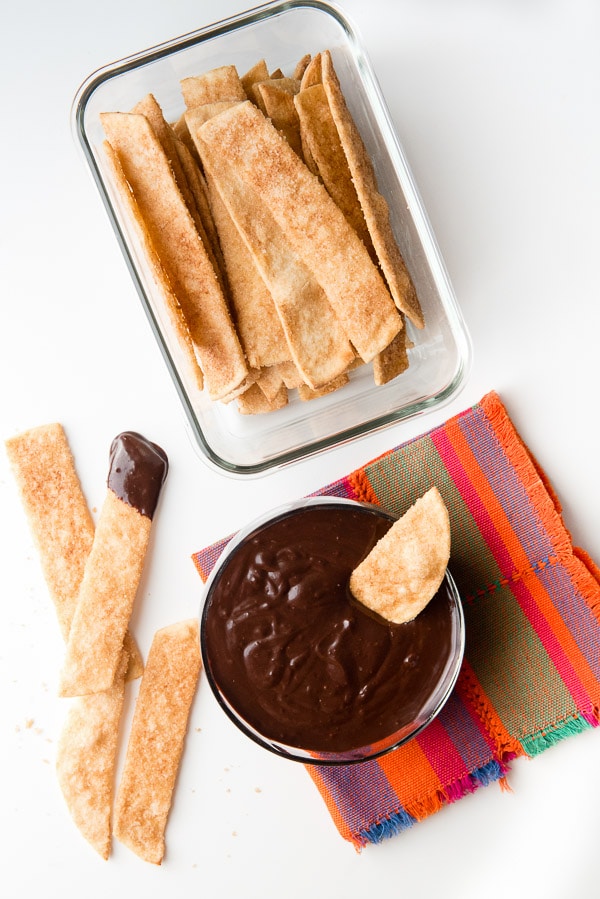 One of the most popular recipes on Boulder Locavore is for gluten-free churros. I created it after going to Disneyland and California Adventure Park a number of years ago. The wafting smell of butter and cinnamon were so mouthwatering but being gluten-free my kids and I were out of luck. After days of smelling churros and seeing the little churro huts I knew I had to make some when we got home.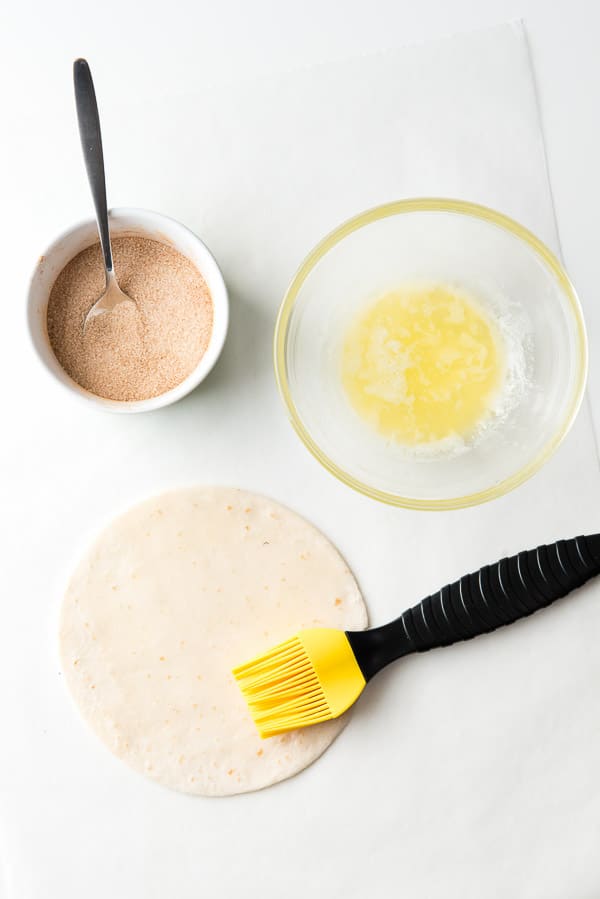 I was so glad I did! Not only are they still one of my kids' favorite treats but I have received many emails from people whose children had not been able to have churros either since becoming gluten-free or ever, who were in love with the recipe. It always makes my heart a little bigger when I get those type of emails.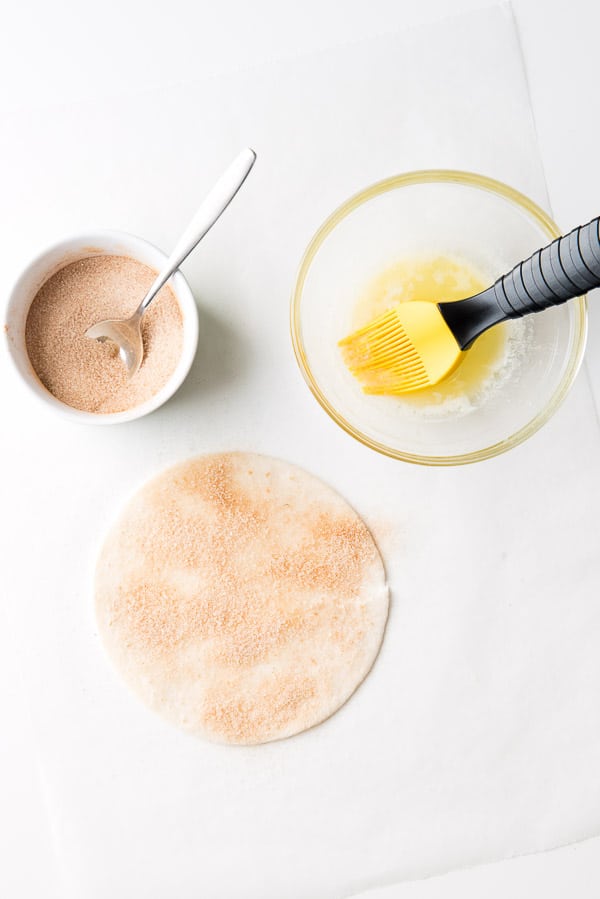 Churros are fantastic, no two ways about it. However, the time to create the dough and deep fry them simply isn't something everyone can do; me included.
I use tortillas in so many recipes. I've made them into a Mexican Breakfast Chicken Lasagna Casserole, Muffin Tin Mexican Bowls, and Smoked Turkey Spinach Pinwheels with Fresh Herb Cream Cheese. They have a slightly sweet flavor which gave me the idea to turn them into Churro-flavored Dipping Sticks!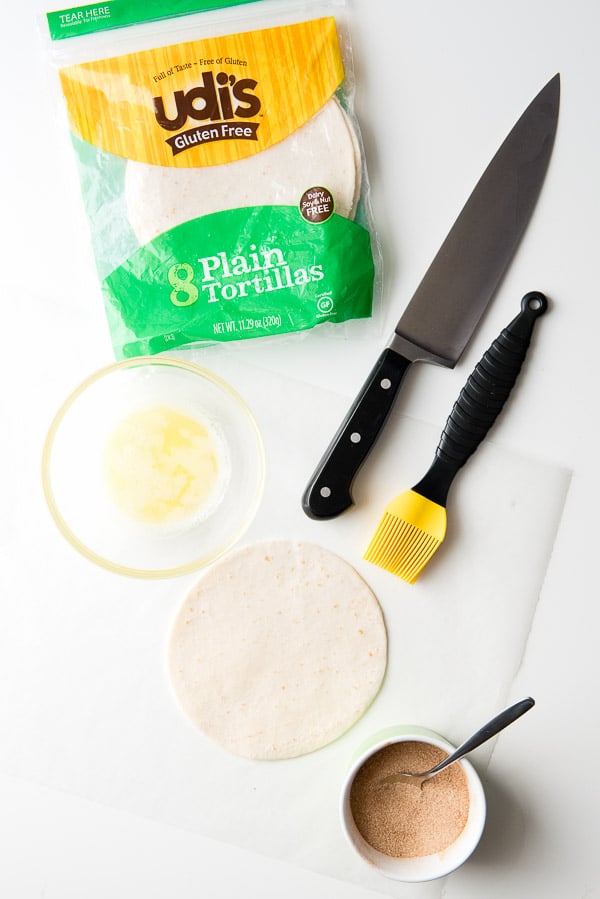 Lightly buttered tortillas sprinkled with cinnamon-sugar are baked for ten minutes and allowed to cool. When cooled they are firm but not dry or hard, so with a great texture to dip or snack on. I paired them with a simple Mexican Chocolate Sauce which has a depth of flavor from cinnamon and rich chocolate. They dipping sticks could be eaten on their own (I have done plenty of that) or dipped in other things like this Pumpkin Spice Cookie Dough Dip (also gluten-free).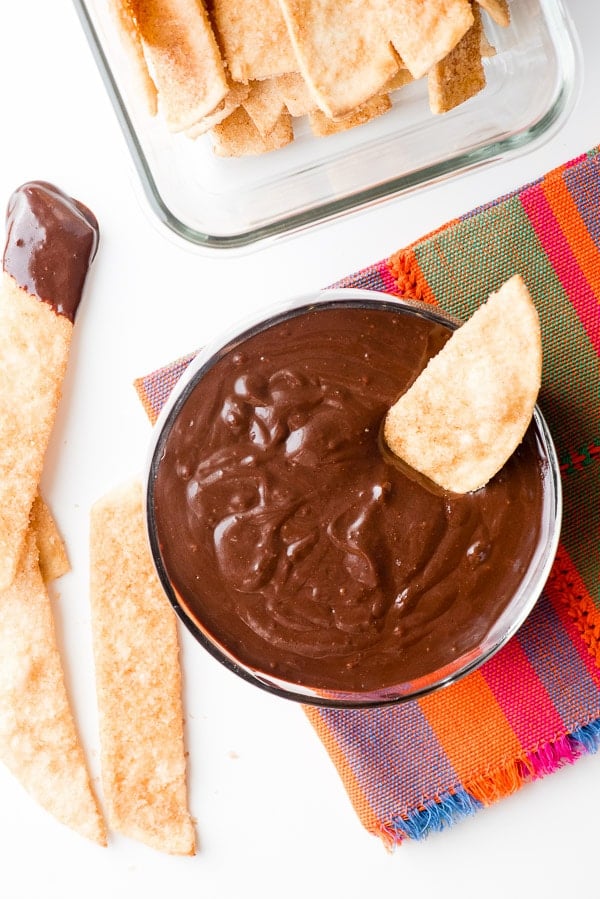 My family did not realize they started as tortillas when they tried them for the first time. They are an easy favorite in our household and hope they will soon be for yours as well.