Whipping up this meal-in-minutes recipe is super easy and does not cut corners on fabulous flavor! Cheesy Mexican Frittata is chock full of green chilies, fresh jalapeno, cheese, eggs and more. It's a perfect meal for dinner or brunch.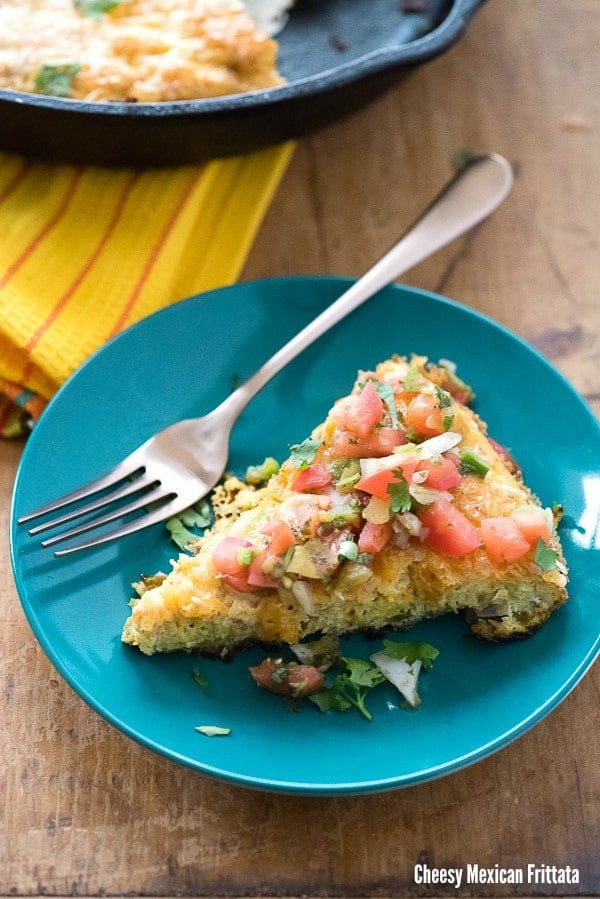 The longer summer goes on the lazier I'm getting in the kitchen. The variety of fresh produce right now makes flavor-packed salads an easy choice for meals but my family can't live on salad alone. I have a number of super-fast recipes on Boulder Locavore (Taco Lettuce Wraps are in high demand right now) but always adding more. Today I'm sharing a fast favorite: Cheesy Mexican Frittata.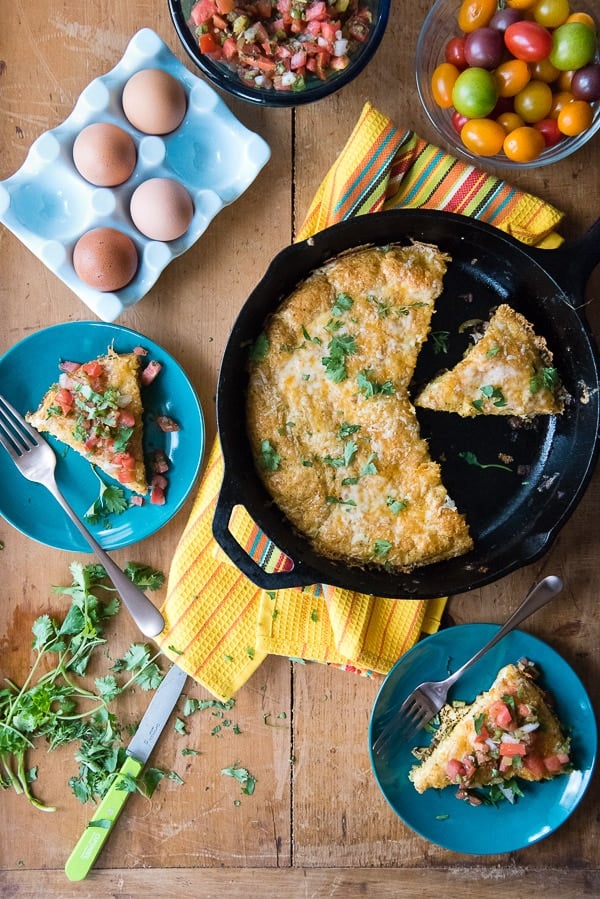 If you haven't made a frittata, you don't yet know what you are missing! It is a simple egg recipe, really like a mega omelet that requires no flipping. Any bulky ingredients (in this case red onion, sliced jalapeno and green chilies) are sautéed before pouring on whisked eggs and cheese which cook untouched on the stove and then are finished in the oven. What could be easier, right?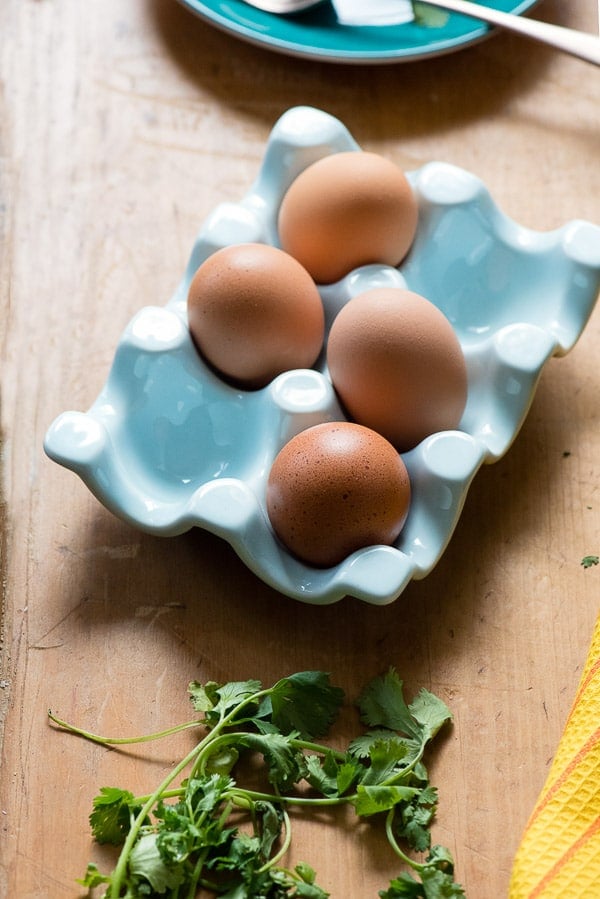 With a cooking time of about 15 minutes, frittatas become a mainstay to solve the dinner dilemma on a busy night (or lazy in my case) and are also great for brunch. One of my favorite attribute of a frittata is their flavor flexibility. You can easily tailor the flavors to meet your mood.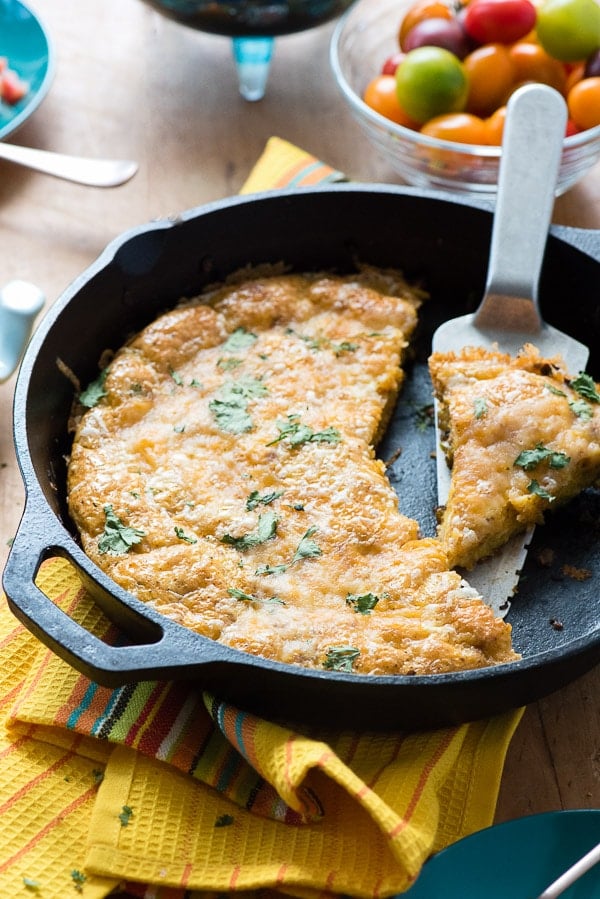 When making this Cheesy Mexican Frittata I wanted something light but full of flavor.
It would be easy to add some sautéed chorizo or chicken to it if you wanted more substance or have a die hard meat-eater at your table.
I will also share a few of my family aren't keen on eggs so a frittata might not be their first choice.
They absolutely loved this recipe!
I think the wonderful flavors, cheesiness and the topping of fresh Pico de Gallo and some sliced pickled Jalapeno peppers made it a win for them!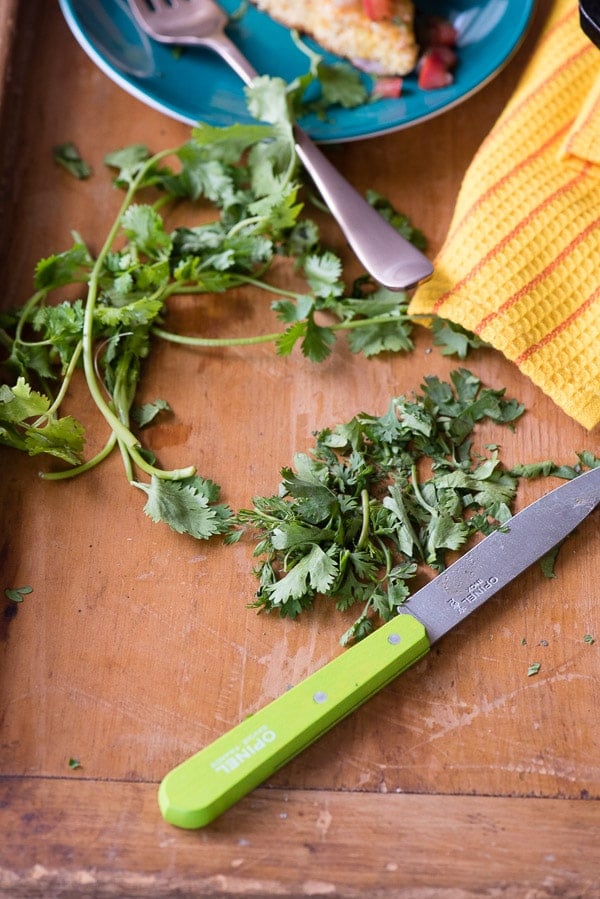 I've had fun whipping up all sorts of frittata for my dinner table. Some favorites shared on Boulder Locavore include Smoky Ham Cheese Potato Frittata, Asparagus Leek New Potato Frittata (great for Easter brunch or springtime) and Frittata and Garlic Kale. The possibilities are endless and it can be a great way to use up ingredients already in your refrigerator or home garden too.