Homemade Hamburger Helper or Cheesy Hamburger Pasta Skillet is a hearty, satisfying 25-minute meal made with wholesome ingredients you'll love! Don't you love a one pot meal?!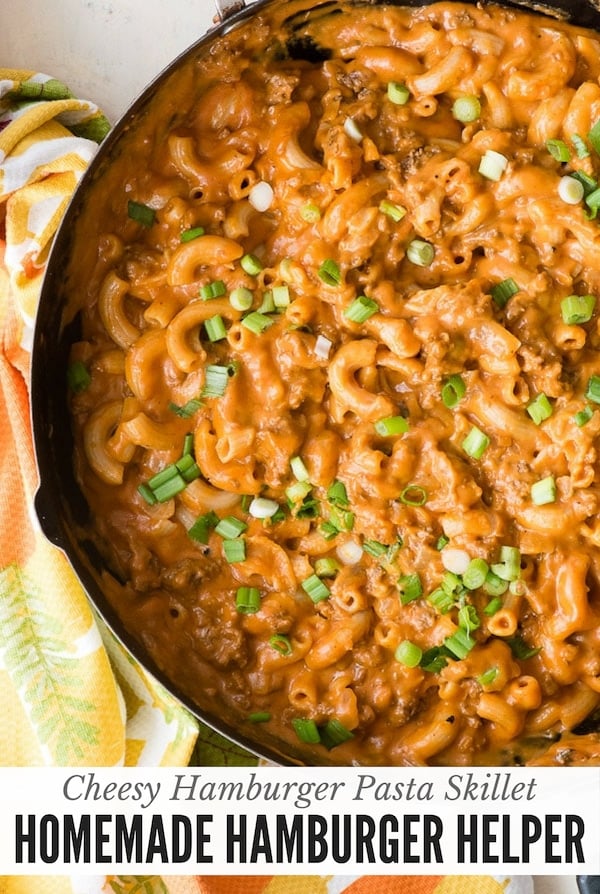 Originally published October 2016; updated October 2018
Comfort food is often defined by childhood favorite recipes. Hamburger Helper was a staple in our house. It really was the birth of the one pot meal in my opinion and appealed to something relatable to all: it is easy to prepare.
What if I shared you could make homemade hamburger helper? Just as easy, with wholesome ingredients, rave reviews from your diners? It can be made with gluten-free or regular pasta and is ready in 30 minutes.
Sold!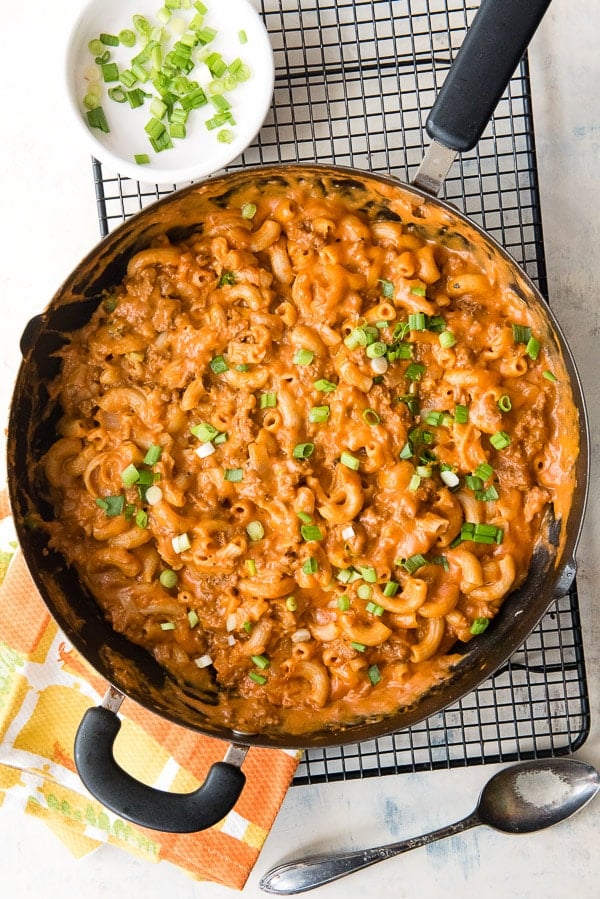 What is Homemade Hamburger Helper?
For those who may have not experienced hamburger helper, it's a combination of ground beef and other ingredients to create a filling one skillet meal.
Today's recipe was a favorite of mine: cheesy hamburger pasta skillet! Irresistible comfort food flavors all combined for a fast, fabulous dinner idea!
What Ingredients are in Homemade Hamburger Helper?
This recipe includes lean ground beef, onions, garlic, sweet paprika with elbow pasta (gluten-free pasta or regular pasta) all in a creamy homemade tomato cheese sauce.
What I love is that same easy, convenience of the original pre-packaged dish is found in this homemade hamburger helper IN 30 minutes!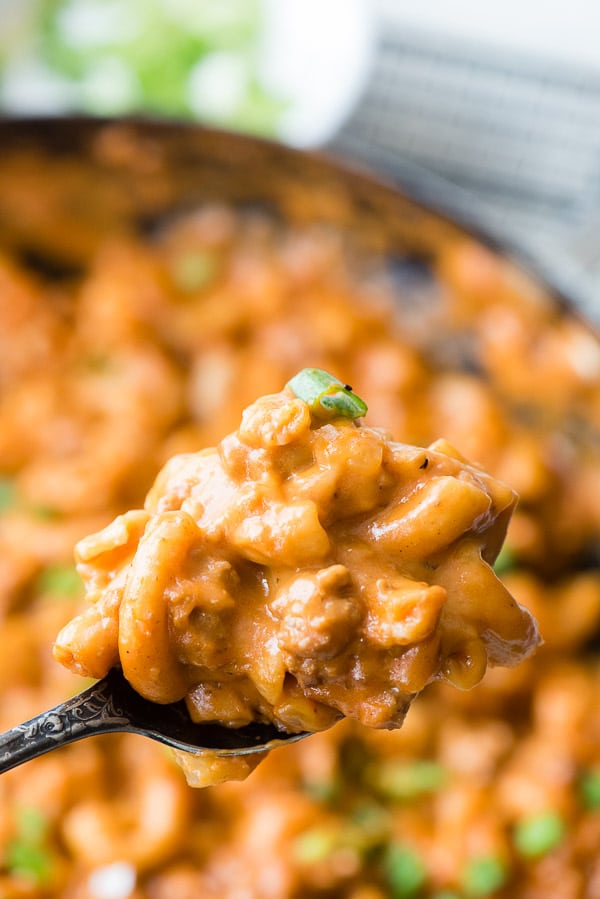 Make it Gluten-Free!
Just use your favorite gluten-free elbow pasta (I'm partial to Tinkyada loving it's end texture; I use it in all my mac and cheese recipes)!
How to Make Homemade Hamburger Helper
Heat the olive oil in a large skillet.
Add the onion and garlic and sauté until the onion is starting to become transluscent (3-4 minutes)
Add the ground beef and cook until no pink remains. Break up into small pieces while cooking. Drain any excess fat.
Sprinkle spices over the meat.
Add the chicken broth, milk, tomato sauce and pasta to the skillet.
Bring the homemade hamburger helper to a boil then simmer with a lid on for 15 minutes (or until pasta is tender and almost done); stirring periodically to prevent sticking.
Stir in the cheese and allow to sit for 5 minutes for the sauce to thicken.
So easy, right?!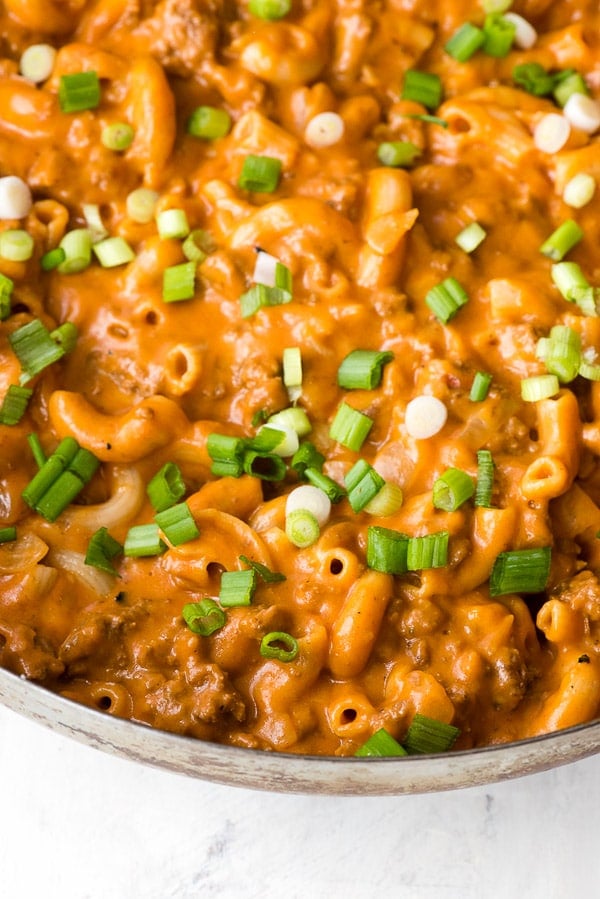 Homemade Hamburger Helper is a simple, homey dish of ground meat, onions, spices and real cheesy cheese. It's a fast meal and one that is filling!
Looking for MORE Easy Dinner Recipes? Check out our Easy Dinner Recipes collection!
If you've tried this Homemade Hamburger Helper recipe please RATE THE RECIPE below!
Please SUBSCRIBE and FOLLOW ME on FACEBOOK , TWITTER , INSTAGRAM and PINTEREST to see more delicious food, travel and what I'm up to!