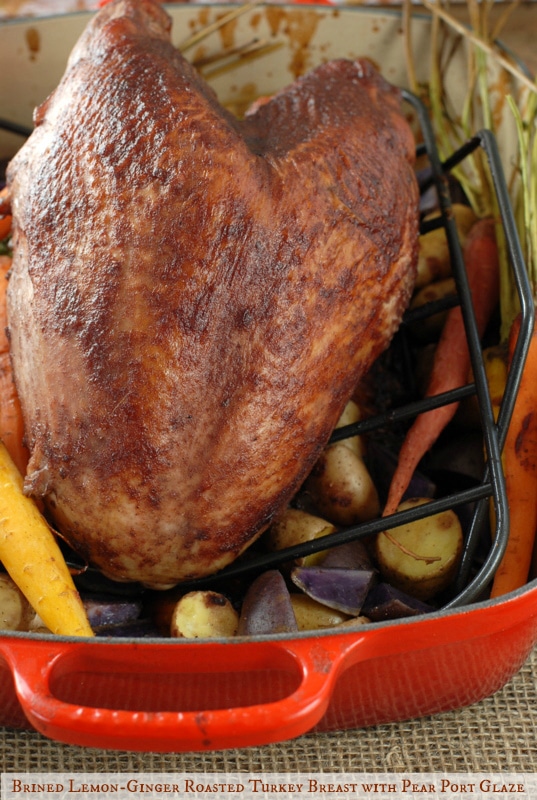 I realize we've just finished off turkey leftovers from Thanksgiving so considering cooking more turkey may not be the first thing on the menu. However with the Christmas celebrations as well as New Year's coming quickly, turkey often is a star player once again.
Something most do not consider when making turkey is only cooking a turkey breast instead of a whole bird. They are quite large usually weighing between 4-6 pounds offering plenty of meat for a large crowd. The true test of a well cooked bird resides in the moistness of the white meat. Being lower in fat it is the first thing that will dry out when being overcooked. I'm sure you've choked down uber dry white meat at Thanksgiving before. It is something that can and should be avoided at all costs in my book.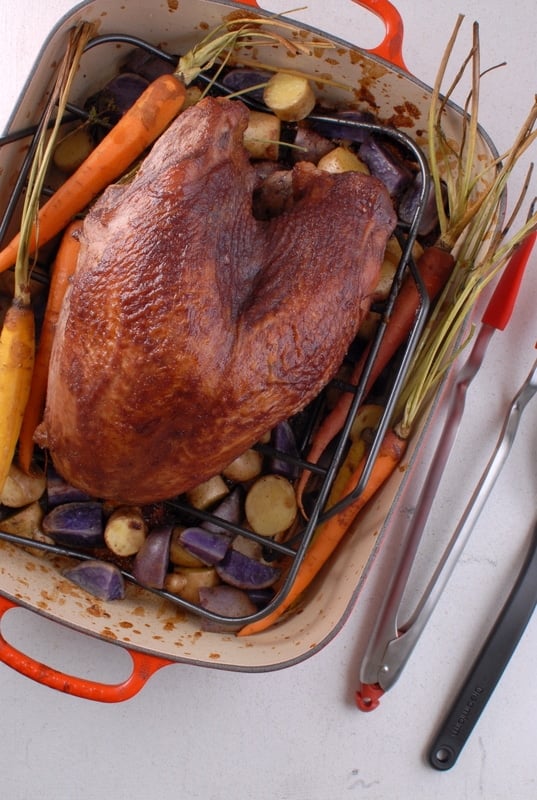 A key technique for ensuring a moist, flavorful turkey is brining. Simply put, a mixture of water, salt and usually sugar are combined and the turkey is placed in the mixture overnight. The molecular structure of the turkey is altered in the brining allowing the meat to stay moister in the cooking process. Brines can be customized with other herbs or vegetables to influence the flavor as well. It's a relatively simple step with big rewards. I don't remember the last time we cooked a turkey without brining it first. A turkey breast is able to fit inside a large plastic zipper bag along with the brine. If brining a full turkey food safe containers can be purchased and should only be used for that purpose if planning to brine in it more than once.
With the holidays in mind I prepared a five pound organic Turkey Breast with a Pear Port Glaze. Seasonal, beautiful and a bit more upscale for special dinners. I added the flavors of lemon and ginger to the turkey brine, along with herbs and spices. The turkey turned out moist and succulent with the light flavors of the glaze making it a unique and unexpected dish; yet simple to pull together.