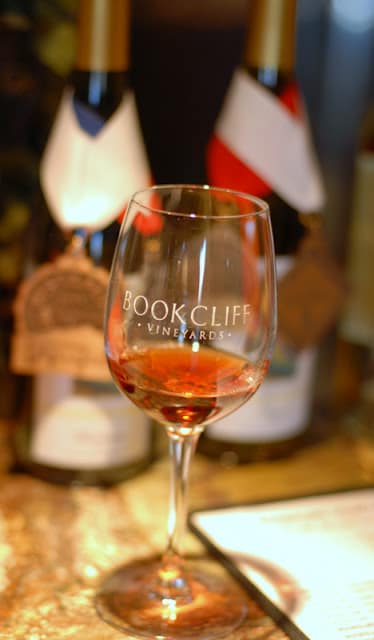 Having lived in cities like San Francisco I love the sense of community patronizing neighborhood retailers brings.

It makes a big place feel like a more intimate one.

Love a good coffee house, maybe a cute boutique, but I hit the mother lode with a winery in my current 'hood, and a good one; BookCliff Vineyards.

I'd spoken with John Garlich, the winery's owner, at the Farmer's Market earlier in the summer and have gotten rave reviews from wine-knowledgeable 'bon vivant' friends.

Last weekend I finally made my way over to check out the tasting room.

To my surprise one of my favorite local farms/restaurants was there as well; Black Cat.
When 'wine' and 'Colorado' are in the same sentence together most see that as an oxymoron.

Understandably so.

Though our wine industry has been afoot for over 100 years and though we have terroir around our state rivaling the conditions in the premier wine growing spots internationally, there is not a lot of notoriety for it.

That's changing.

Our wines are winning awards, gaining popularity and the information is getting out.

We have over 100 wine makers in our state as well.

Surprised?

I was too.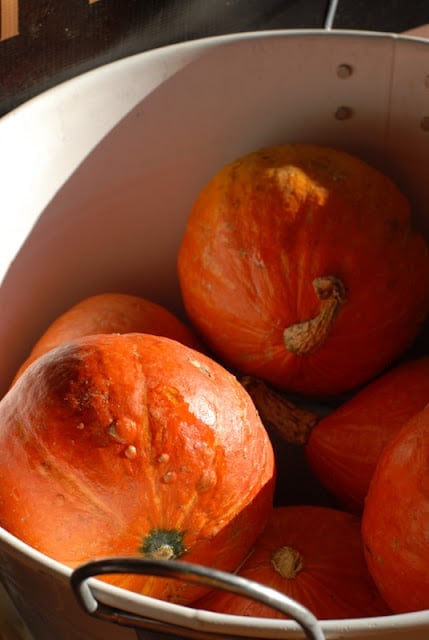 In an unassuming industrial strip mall suite, I swung open the door to BookCliff's winery to find a small but tastefully appointed tasting room which segues to the large winemaking facility.

It was packed, leaving me initially wondering if they'd started a Thanksgiving 'door buster' sale early but came to learn it's just that popular, and they were hosting a small Farmer's Market in the winemaking area.

The tasting was free (normally $5 for 5 tastes) and one could shop the four local vendors for cheese (Haystack Mountain Goat cheese), pies from My Mom's Pies, 'canned' (really 'jarred') local produce from M & M Local and produce from Black Cat farm (the organic farm that feeds Black Cat restaurant and can be found at the regular Boulder Farmer's Market).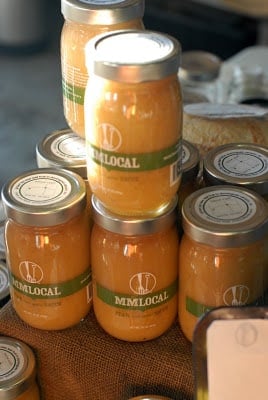 I grabbed a glass of Dry Rose and headed back to check out the market.

I ended up at Black Cat, captivated by the visual of the produce in the waning daylight and talked extensively with Dev, the restaurant's 'wine guy'.

Black Cat is on my local 'most respected restaurants' list.

I've purchased produce from Black Cat at the Farmer's Market, read every article Eric Skokan (the chef) has been featured in and completely go to the same church of food belief that they live; organic, local, seasonal food is the best.

Obviously running an organic farm to feed the restaurant's dishes offers a perfect full circle relationship.

Add to that only preparing seasonal food down to not featuring citrus cocktails outside of the winter which is the natural 'in season' for citrus (despite it not being local), they are living the seasonal eating paradigm.

Plus they forage for their restaurant menu too.

What could be cooler than that?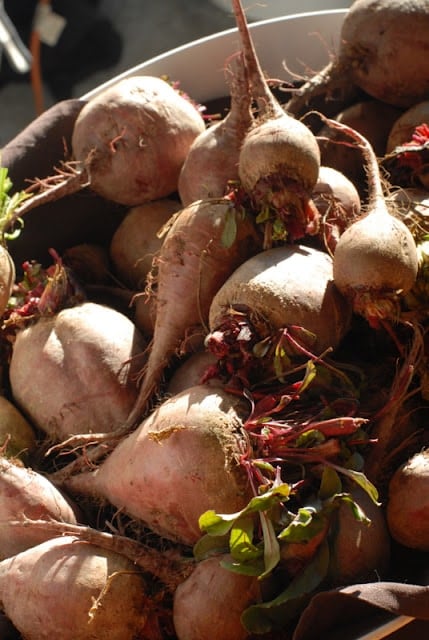 Dev spoke to me about the intertwined relationship he and Eric share to ensure dishes are developed with local, seasonal fare that correspond with the wine.

Pairings are their specialty and they take it seriously.

They are constantly innovating combinations to feature the best of what is currently available, really knowing produce at its prime tastes like nothing else.
While we chatted he offered me a taste of the farm's spinach which was sweet, smooth and completely different from what you'd buy in most supermarkets.

I confessed the profile photo on my blog was of a basket of organic strawberries I'd picked because they were so beautiful and representative of the best of seasonal, local produce.

He smiled, pulled out his iPhone to share a photo of a strawberry he'd picked at Black Cat Farm that he knew even before tasting it would be the best strawberry he'd ever eaten (and it was).

Our conversation reflected everything I've believed them to be and I loved that they co-develop wine for the restaurant with BookCliff.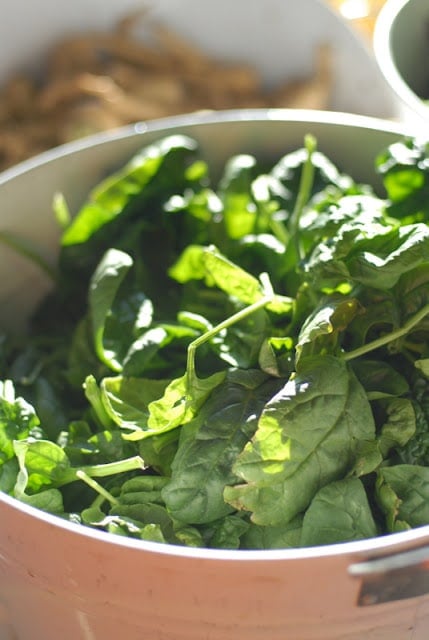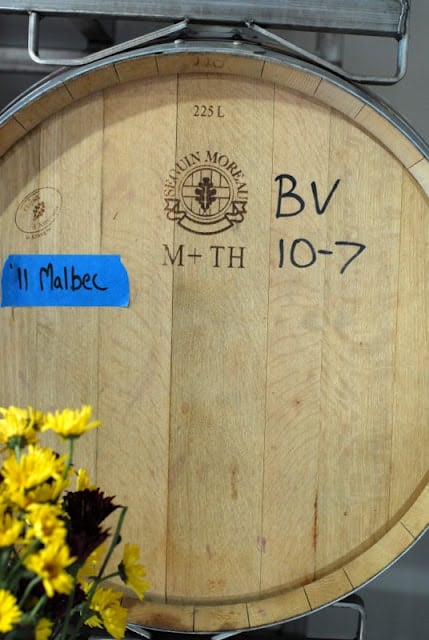 BookCliff's vineyards have been in existence since 1955 in Palisade Colorado, one of two main growing spots in Colorado.

Originally 10 acres of peach orchard land was planted with Chardonnay, Merlot, Cabernet Sauvignon and one row of Muscat grapes.

Over the years they've increased their growing land to 33 acres now growing 10 varieties of grapes.

Their wine is 100% Colorado grown and bottled, using organic and sustainable practices including making their own compost.

The grapes are trucked from Palisade to the winery in Boulder to be crushed, aged and bottled.

All the red wines are eventually transferred to American or French Oak barrels to complete their aging process.
A few things during my visit caught my attention.

They have an animated and enthusiastic sommelier on staff who can nimbly aid in any questions and finding perfect matches within their wine offerings (I was not surprised to read his resume later to learn he'd spent a significant portion of his career with Disney in their cuisine arena).

The core employees of BookCliff are featured prominently on the website though one has to search for information about John and Ulla the owners.

It is clear their focus is on the wine and its virtues not fame for themselves.

John is a quiet, understated, steady sort who, from my brief conversations, is very earnest and grounded.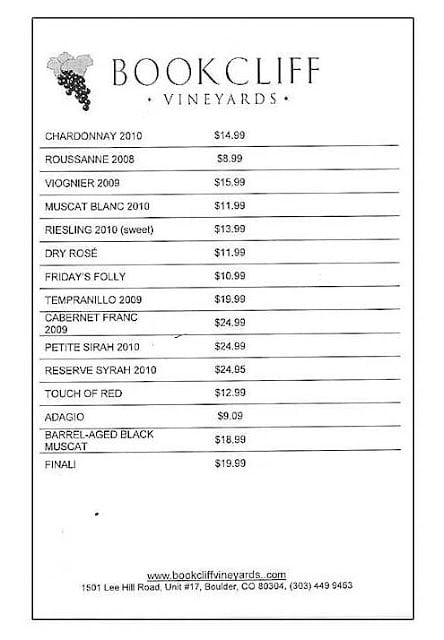 The tasting list.

My posse tasted the Voignier, Riesling, Dry Rose, Tempranillo, Cabernet Franc, Petit Sirah.

Each taster had a different favorite!

Check out their awards (click here).
I was impressed with the breadth of their offerings.

A wide range of familiar varietals along with some unique wines I've not seen elsewhere.

I was standing next to a gentleman named Patrick at the tasting bar and got into a fairly in depth conversation about the brewing industry in Colorado.

Being a home brewer himself for a number of years he has the beat on many emerging breweries he finds to have the 'it' factor.

As the phrase suggests, the allure is something impossible to bound with words but it's more of a feeling, an essence, the 'je ne sais quoi' which he too feels BookCliff possesses.

There is no doubt they make a wine for everyone.

Regardless of your taste preferences and proclivities you'll find something there that will make you happy (it was their Cab Franc for me!).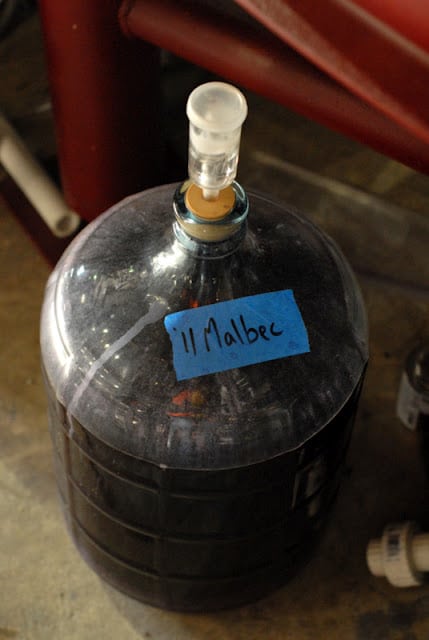 Tasting Room hours and location:
1501 Lee Hill Rd STE 17, Boulder CO 80304.

303.499.7301

www.bookcliffvineyards.com
January – May: Friday to Monday 1:00-6:00 p.m.
June-December: Thursday to Sunday 1:00-6:00 p.m.