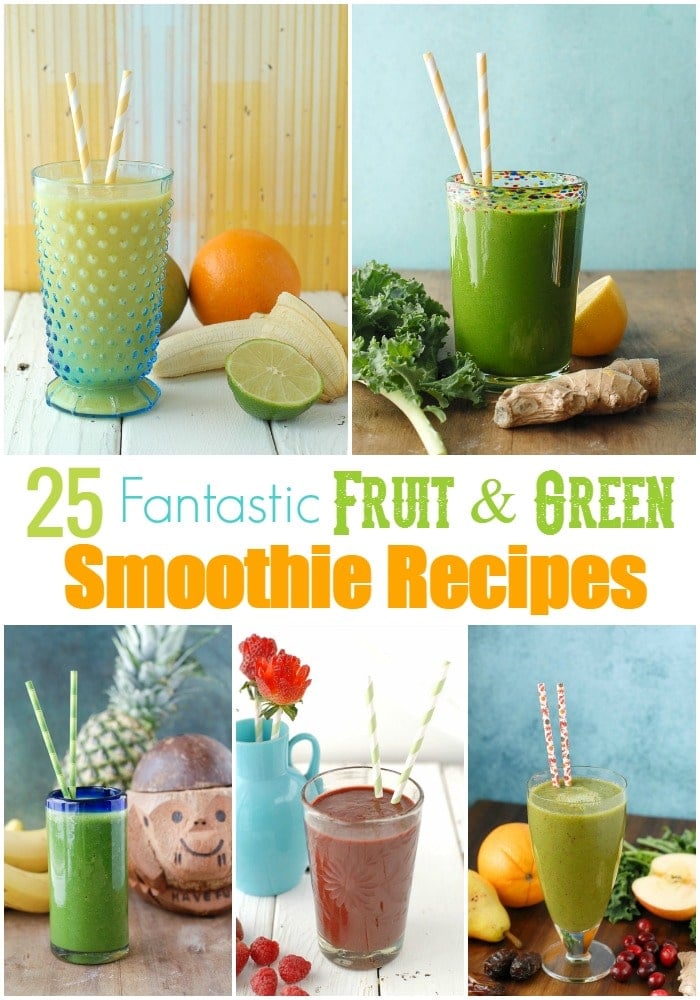 It seems so cliché and predictable to kick off a new year with a smoothie list. The internet is rife with them right now I'm sure, however I think I have a persuasive stance for my choice. Before last January I'd shared one smoothie recipe (Banana-Peach Almond Smoothie). It showcased a trick I'd learned in college for making a smoothie creamy with no ice. The effect still dazzles me every time.
Christmas before the one just past, my husband bought a Vitamix. I shared when introducing it last year that to me a blender was not a particularly sexy kitchen appliance. I felt like he bought us a new vacuum and I was supposed to get excited. I've had friends who swore by their powerful blenders. I'd listen in their kitchens whilst watching the machine ferociously devour ice like a dinosaur gnashing its teeth. But candidly was much more interested if it was making margaritas than a smoothie.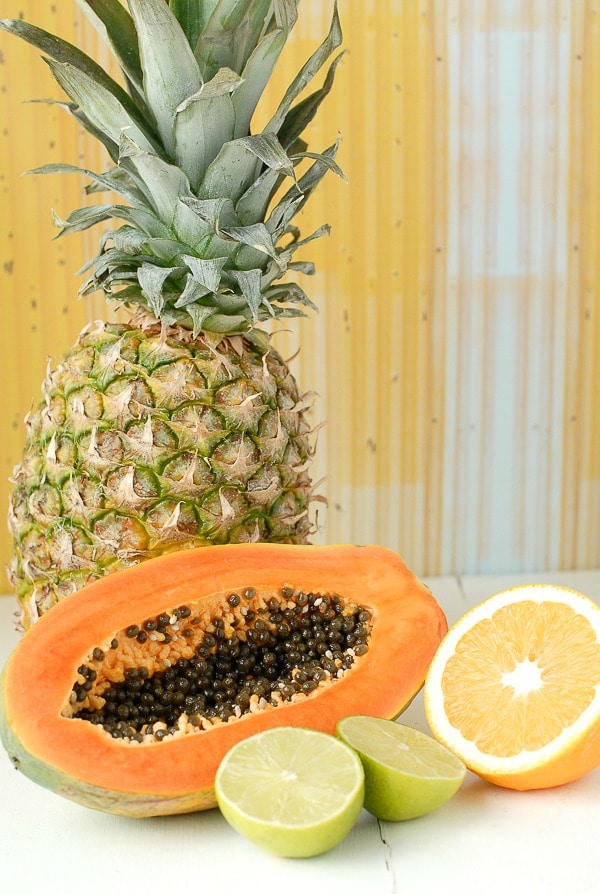 I pried my mind open just enough to agree to attempt my husband's goal of getting more fruits and vegetables into our daily diets. I'm not quite sure where I started but almost instantaneously I fell in love with the smoothie. I'd shied away from them prior due to not wanting to drink my daily caloric allotment in that form. I don't want a lot of powders, store-bought juice or dietary superfood juju; I just want good tasting, fruits and vegetables in a form I'll love and that is good for me.
I decided immediately I was not going to drink anything I did not love. That was my guiding principal in beginning to make smoothies. Otherwise what's the point? I discovered kale, the holy grail of dark leafy greens, can barely be tasted when mixed with fruits in a smoothie. My goal was also to keep the calories lean so I opted to use filtered water, vegetables and fruits only. Simple, clean ingredients. Within a week I was craving them every morning. I found it such an easy way to get a great dose of fruits and vegetable and I felt the difference physically. More energy, more vibrancy.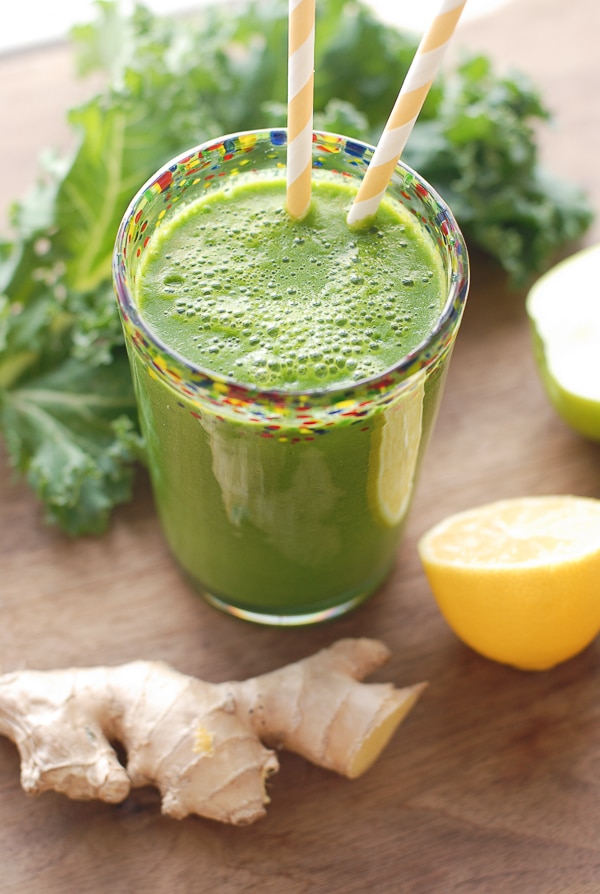 I will admit that as the weather cooled I fell off the smoothie wagon for a bit. However each time my diet began to wander into the land of rich, heavy foods, sweet treats in excess, my craving for smoothies return. I hit the holiday food wall on Christmas Eve. After a lovely duck dinner with Champagne and gluten-free Buche de Noel for dessert. In my head I was waving the white flag wanting to escape the culinary decadence for a simple green smoothie. With ginger (I'm sure to settle my distraught overwhelmed stomach).
Smoothies don't need to be exotic. A combination of fruits and vegetables you love is a great place to start. The first smoothie recipe I posted last January accompanied a Green Smoothies: A Beginner's Journey which ended up being one of the most popular posts of last year. Cheers to Your Health: Why Smoothies Rock was another primer that has garnered a lot of attention. My objective is to keep it easy and delicious; all coming from someone who was actually scared of a 'green' smoothie and now can't get enough of them.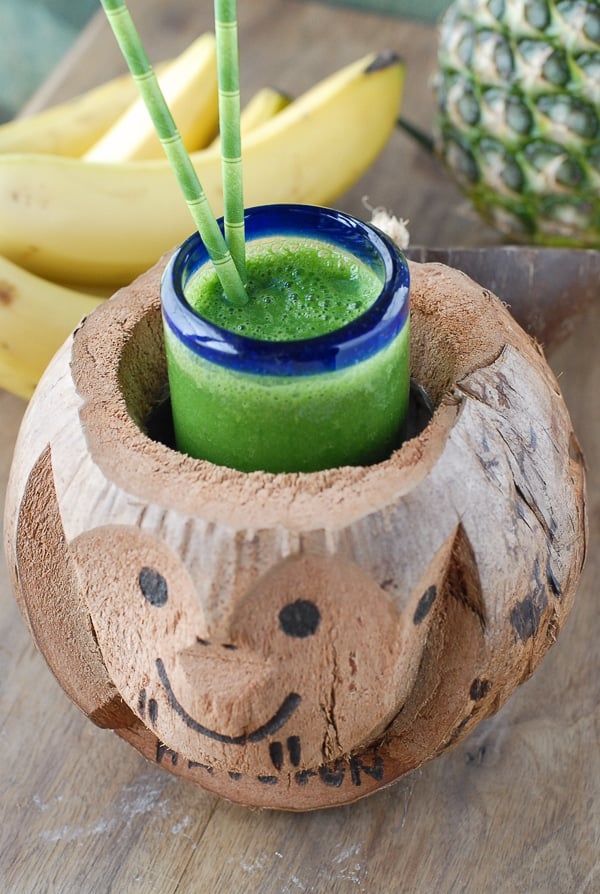 It's a new year and the perfect time to try something new or to refresh if you may have lost interest in smoothies. They are a filling, healthy addition to one's diet and you will feel the difference! To make it easy I've compiled a delicious list of options. There are many of my own favorites but also recipes from bloggers whose food I love. My goal was to share a variety of options each for fruit and green smoothies; options that are made with simple ingredients, not too complicated, that aren't loaded with a crazy amount of calories either. A secondary objective was to provide an introduction to some great food blogs which serve up gorgeous food and photography. I'm hoping you might find some new favorites to follow!
For additional recipes to those listed below, visit the Smoothies section of Boulder Locavore recipes and follow the Boulder Locavore Smoothies and Juicing Recipes Pinterest board!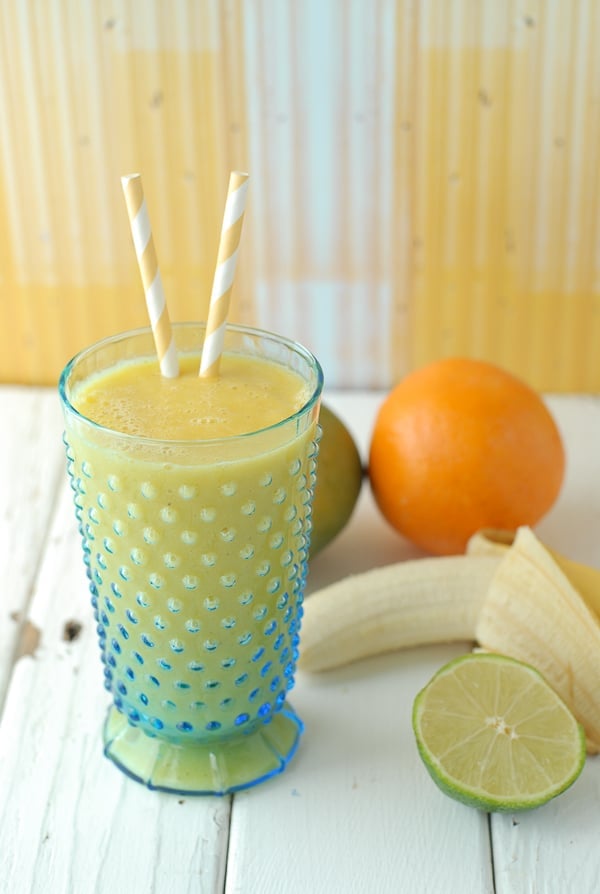 25 Fantastic Fruit and Green Smoothie Recipes
Bright Morning Apple Lime Leafy Green Smoothie
Cranberry Pear Ginger Smoothie
Raspberry Pina Colada Smoothie – non-alcoholic {The Roasted Root}
A bit more exotic…Matcha Chia Smoothie {Marla Meredith formerly Family Fresh Cooking}
Mint Mojito Smoothie – non-alcoholic {The Roasted Root}
Pineapple Blueberry Green Smoothie {Jelly Toast}
Blueberry Almond Smoothie {Jelly Toast}
Tropical Fruit Breakfast Smoothie {Half Baked Harvest}
Mixed Berry Summer Smoothie {Bakers Royale}
Pear and Arugula Smoothie {Kitchen Konfidence}
Persimmon Medjool Date Green Monster Smoothie {Pineapple and Coconut}
Mango Spinach Green Smoothie {Kitchen Konfidence}
Avocade Kale Superfood Smoothie {Kitchen Konfidence}
Green Smoothie {Gourmande In The Kitchen}
Raspberry Papaya Smoothie {Love and Olive Oil}
Kale Ginger Detox Smoothie {Oh My Veggies}
Holiday Detox Green Apple Smoothie {Pinch of Yum}
Mango Green Tea Smoothie {A Spicy Perspective}
Blackberry Cinnamon Smoothie {A Law Student's Wife}
Apple Ginger Green Smoothie {The Lemon Bowl}
Raspberry Sunrise Smoothie {Damn Delicious}