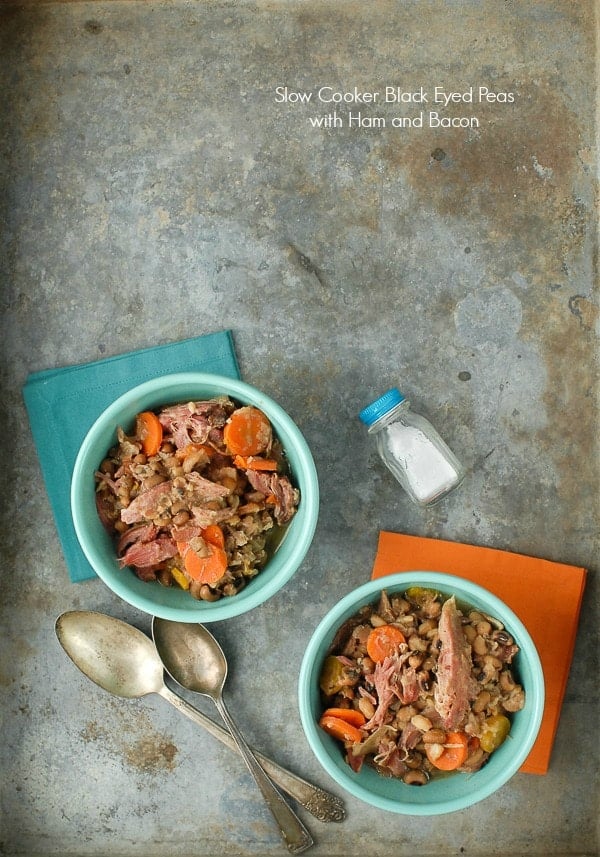 Each year we are sure to have a bite of Black Eyed Peas the first thing in the New Year. That could be at a minute after midnight or first thing upon rising on January 1st. Not a tradition in my husband's family, nor mine, I conjured this tradition in my own family year's back feeling it a small price to pay for good luck in the new year and also loving to love in something new for our children to celebrate.
I shared the start of the tradition with my first recipe for Hoppin' John, still a favorite to this day. It is a rustic dish of black eyed peas and ham that is full of flavor. Eating 'poor' on New Year's Day is believed to lead to eating 'rich' the rest of the year. Candidly if this is eating poor, I'd be happy to eat that way all year. Relaxed, approachable food brimming with flavor and fantastic texture? Sounds pretty good to me.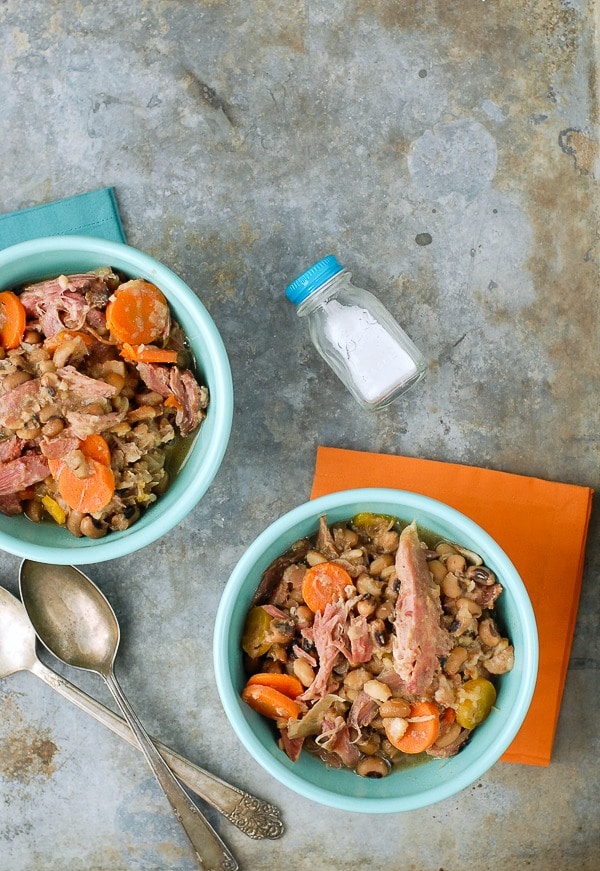 One tricky thing about our tradition is timing the lucky black eyed pea dish to the potential of eating at midnight or in the morning. One must be one the ready with a flexible recipe that isn't fussy to reheat. Always loving to come up something new, this year I employed my trusty slow cooker feeling it could time out at midnight, be stored in the fridge (the insert) and easily rewarmed New Year's Day for those who missed midnight.
Knowing pork is lucky, I included two types in these Black Eyed Peas with Ham and Bacon. A pork shank (or ham hocks) is added along with some bacon. Cooked long and slow with cumin, a bit of cayenne as well as onion, garlic and coins of carrots (again a lucky symbol for the New Year). The dish is sultry and deeply flavored; something that will set your new year off on a good footing!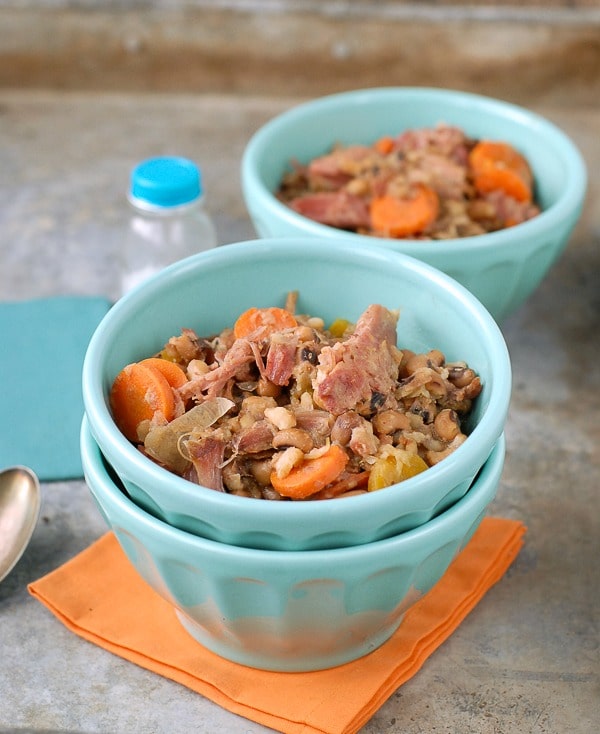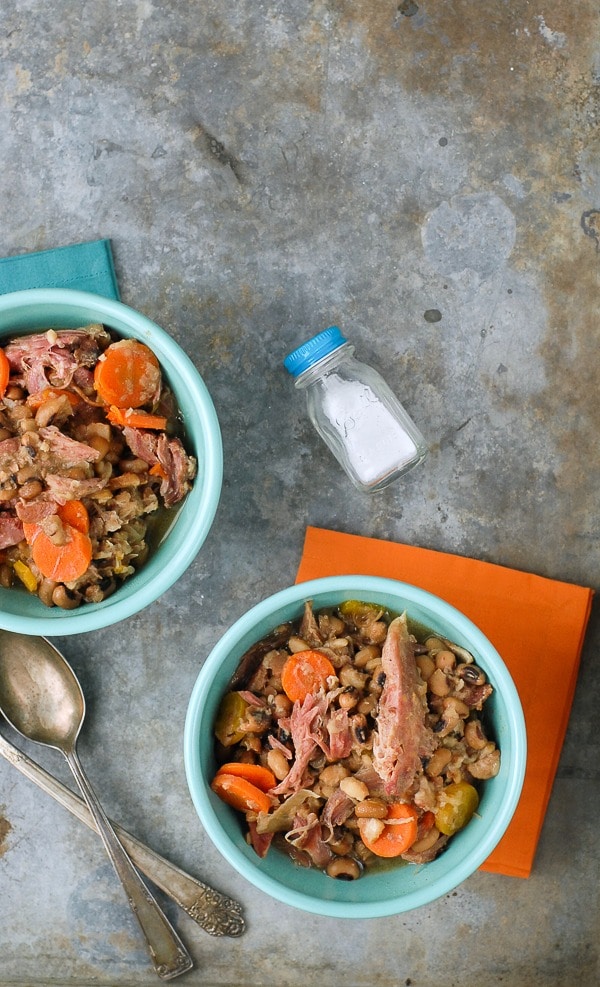 More lucky Black Eyed Pea recipes: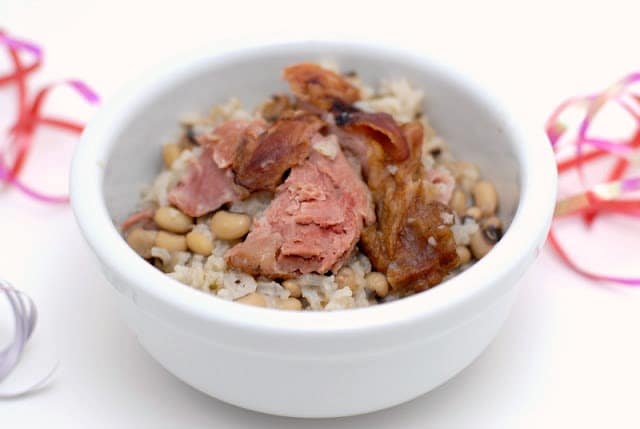 Hoppin' John (and a list of international lucky foods to start the New Year)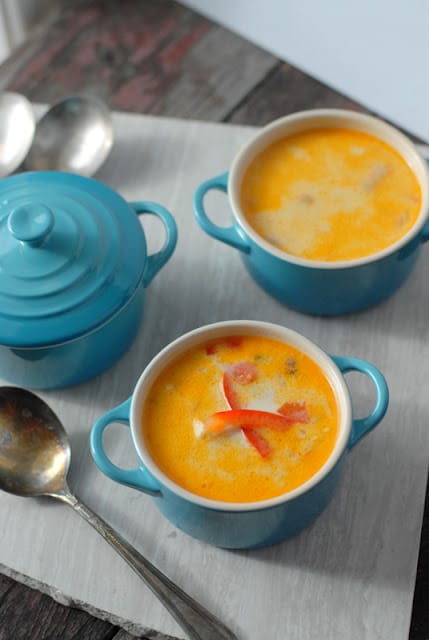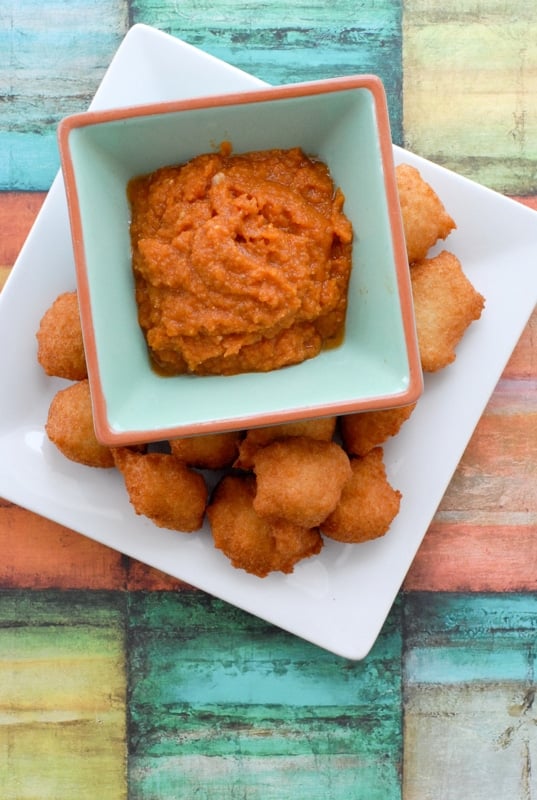 Black Eyed Pea Fritters with Hot Sauce {Akara}