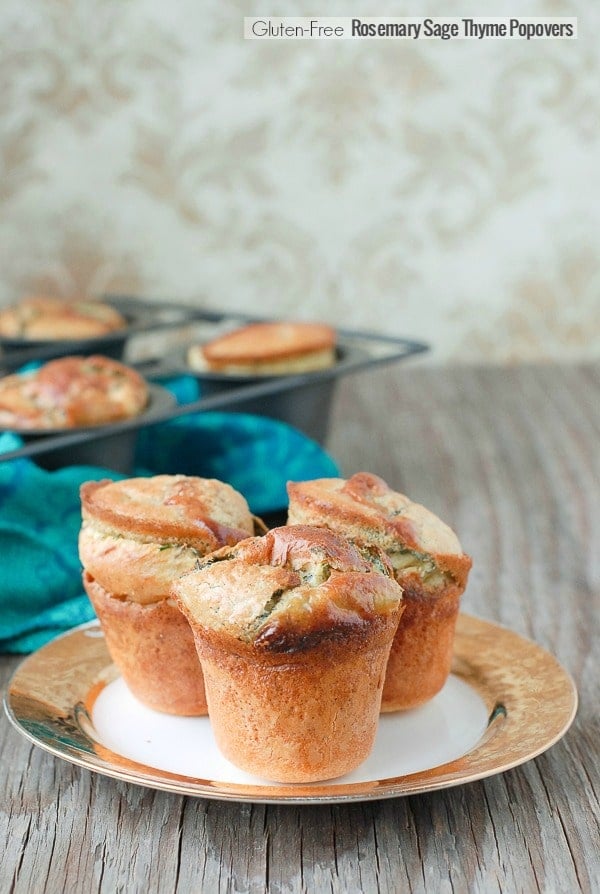 As holiday menus take shape, there usually is a spot for rolls, bread, biscuits or muffins of some sort. I personally am not a huge bread or roll eater. My husband on the other hand would be a happy person if the only food left in the world were carbs; cereal and pasta is all her needs (though he is actually a very healthy, well-balanced eater). It's always fun to prepare something unexpected or special in the bread department and for me that is popovers.
Popovers are a custardy bread that appear to be an overzealous, contorted muffin but reveal a light, eggy custard bottom to compliment the lofty top and hollow middle. If you've ever had Yorkshire Pudding, a popover is in the same family. They are satisfying without being overly filling. To be honest they can be a bit picky with rising certainly at Colorado altitudes and with gluten-free flour. Popovers make any meal feel special however if making them for a large holiday meal do know they will demand your full attention for a few minutes before putting them into the oven and if you open the oven to peek at their progress, they pout and collapse like a crestfallen two year old declaring 'game over'.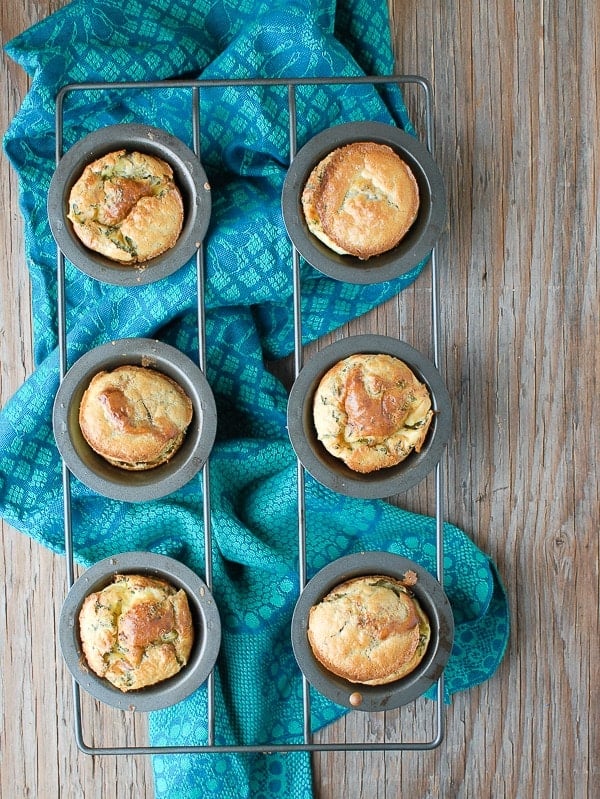 I love flavoring popovers with fresh seasonal herbs. My maiden voyage in the spring started with my Grandmother's recipe (which she made at sea level and with gluten flour) was adapted multiple times, 23 test batches to be precise, until the perfect gluten-free popover was revealed. My family was happy still to eat the imperfect testers!
Now having my formula down I wanted to adapt the popovers with deeper, more serious herbs for cold weather dishes. Rosemary, sage, thyme and chives combined to make these popovers a welcome option to accompany most meat dishes, omelets, soups or stews. Any herbs will do and because they rise with the popovers the depth of flavor is always lighter than one would imagine. They tend to hover toward the top of the popover reserving the custardy bottom in a more pure buttery form.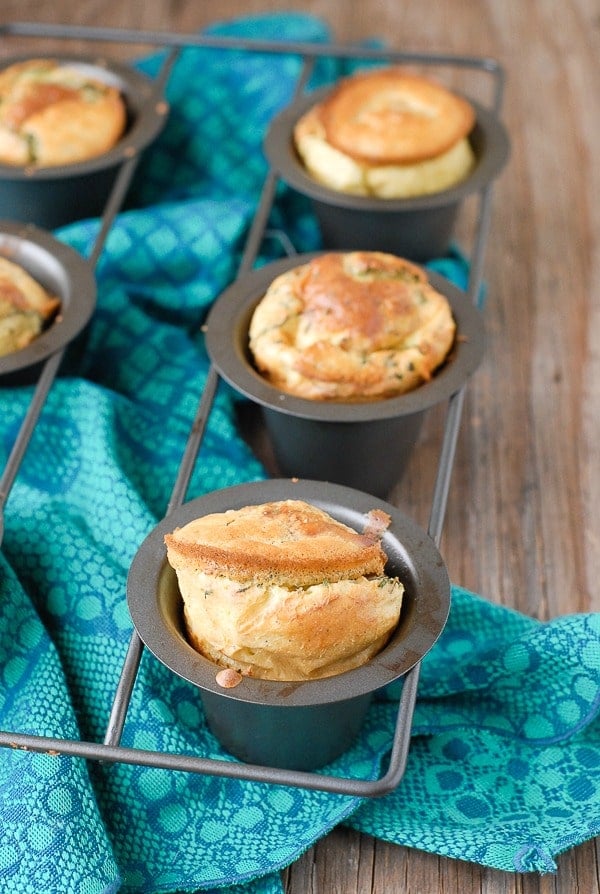 What I Learned About Baking Popovers:
Unlike many recipes, everything is deliberate in a popover recipe. Follow the steps and ingredient notes to the letter.
Use a real popover pan. I was not successful getting my popovers to rise in a muffin tin.
Preheat the popover pan. I found placing mine in a cold oven and bringing the pan out once the oven reached temperature to add the batter worked best.
Don't grease the popover pan before preheating. It will smoke and smell and the greasing effect will disappear by the time it's time to add the batter.
Make sure all ingredients are at room temperature; with the exception of the milk which should be heated as described in the recipe. The heating of the milk really made a difference I noted.
The cardinal rule: Never, E.V.E.R. open the oven during popovers cooking. It will deflate them.