Gingerbread Cake is perfect for the winter holidays. Easy to make with warming spices. Topped with homemade Butter Rum Toffee sauce!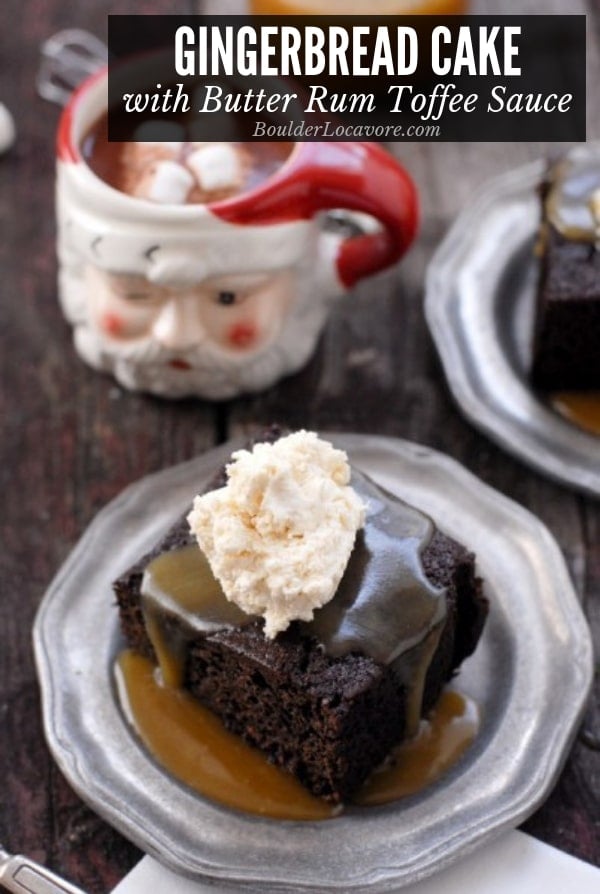 Gingerbread is a classic for Christmastime. Warm, rich flavors that only surface in the winter and around the holidays.
Though normally thought of in the form of little, simply shaped 'men', Gingerbread Cake is a wonderful dessert addition to the season's sweets!
Drizzle on some Butter Rum Toffee Sauce and it tastes like the spirit of the season.
I love this dessert. It's easy to make and feels straight out of Charles Dickens to me.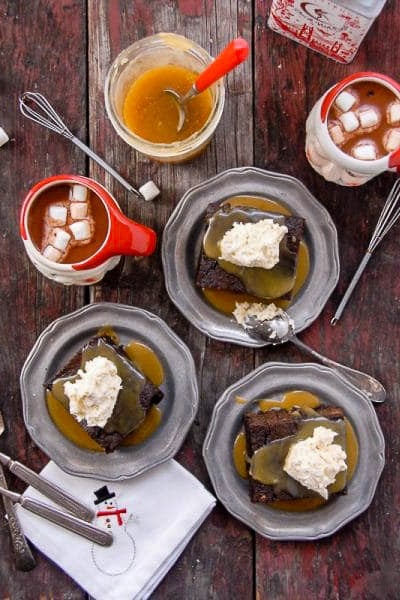 Gingerbread Cake
I found this recipe in a recipe file I had in college. Candidly I have no memory of it but the writing on the recipe card IS mine!
Not sure if I made it prior, copied it down from a friend or from whence it came.
Wherever it came from I'm glad I had it (and think you will be too)!
What is Gingerbread Cake?
This Gingerbread Cake is moist and soul-stirring with flavors not often found in current day cakes.
The molasses provides a deep, rich flavor, complementing the ginger and cinnamon.
Gingerbread cake tastes like other forms of gingerbread, just in a cake form.
What are the Ingredients in Gingerbread Cake?
Basic cake ingredients are also included in Gingerbread Cake. The key ingredients that provide the deep gingery flavor are the molasses, cinnamon and ginger.
Gingerbread spices can be a combination of a number of different warming spices we think of in fall and winter desserts.
Shortening
Granulated Sugar
Egg
Molasses
Water
All-Purpose Flour (gluten free or regular)
Baking Soda
Kosher Salt
ground Ginger
ground Cinnamon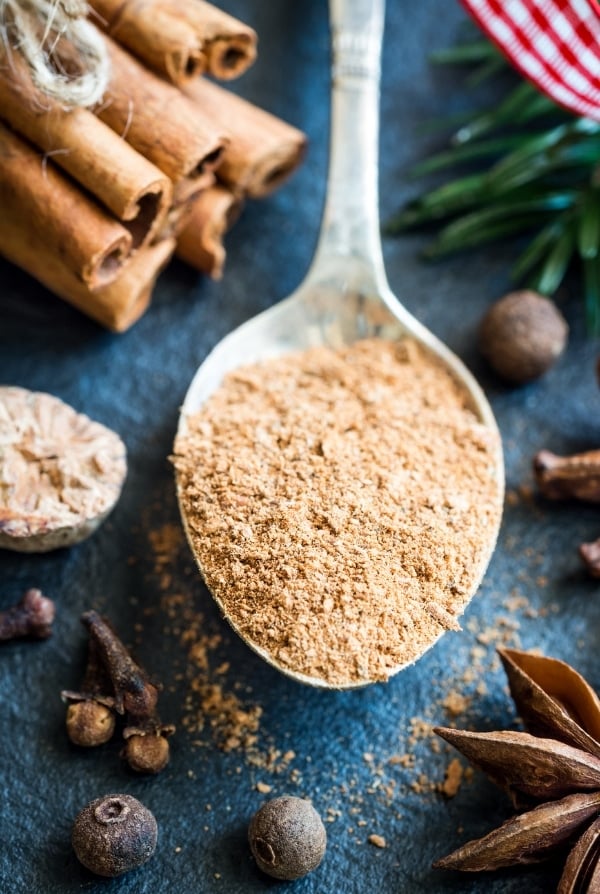 Make it Gluten-Free or with Gluten!
The flour used will determine whether the cake will be gluten-free or with gluten.
For gluten-free bakers: I suggest using your favorite cup-for-cup gluten-free flour blend.
Butter Rum Toffee Sauce
The Gingerbread Cake is delicious on its own (would be great with some eggnog ice cream on top too).
However, I have my grandmother's recipe for Butter Rum Toffee Sauce that seemed a perfect pairing.
My grandmother's sauce calls for melting rum toffee candies as the base flavor which did not seem difficult until I started hunting for rum toffees…..and hunting, and hunting.
Clearly not a modern-day favorite or even mass produced any longer.
I recreated the toffee flavors through sugar and use of rum and the sauce is heavenly!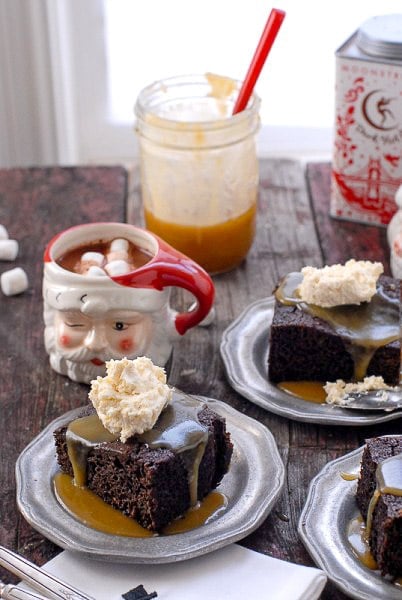 How to Store Gingerbread Cake & How Long Will Gingerbread Cake Last?
Store extra gingerbread cake in the refrigerator in an airtight container for 5-7 days. The flavor will even improve over the first few days!
How to Store Butter Rum Toffee sauce? How Long Will It Last?
Store in the refrigerator in an airtight container for up to 2 weeks.
Can you Freeze Gingerbread Cake?
Yes! Wrap the cake with multiple layers of plastic wrap followed by foil to ensure it is airtight. Store up to 6 months in the freezer.
How to Make Gingerbread Cake – Step by Step:
This is an easy cake to bake! Here are the steps; refer to the recipe card below for detailed instructions.
Preheat oven to 325 degrees.
Prepare a 9 x 9 pan by lining with parchment paper and spraying with cooking spray.
Mix together shortening, sugar and egg until combined.
In a separate bowl, combine boiling water and molasses; stirring to dissolve molasses. Pour into shortening mixture and mix to combine.
In another separate bowl combine the flour, baking soda, salt, ginger and cinnamon. Stir together.
Slowly add to the batter, beating slowly to fully combine. Pour into the prepared pan.
Bake for 40-45 minutes until the sides of the cake are pulling away from the pan and the top of the cake is firm to the touch.
Remove from heat and allow to cool on a cooling rack.
More Holiday Dessert Recipes You'll Love: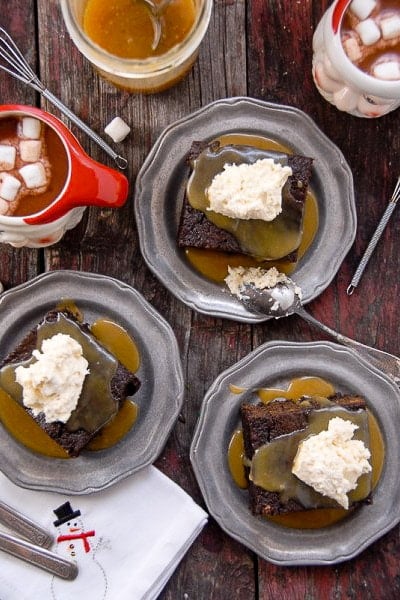 If you've made this Gingerbread Cake recipe please RATE THE RECIPE below!
SUBSCRIBE and FOLLOW ME on FACEBOOK , TWITTER , INSTAGRAM and PINTEREST !
Originally published: December 20, 2012