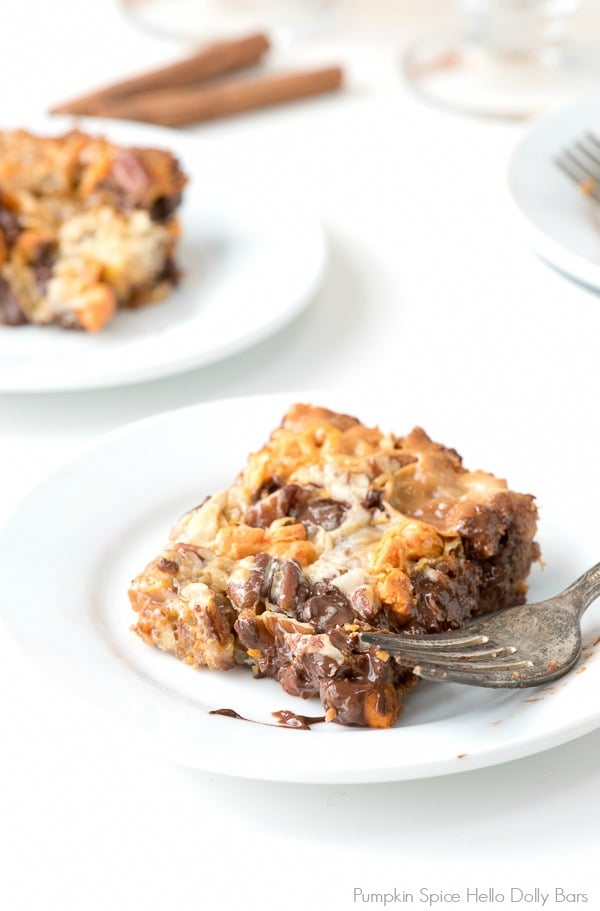 When I was a child I loved musicals. We'd go see stage productions in San Francisco when visiting my Grandparents during the holidays. I loved getting dressed up and seeing all the 'fancy' people who also were in attendance.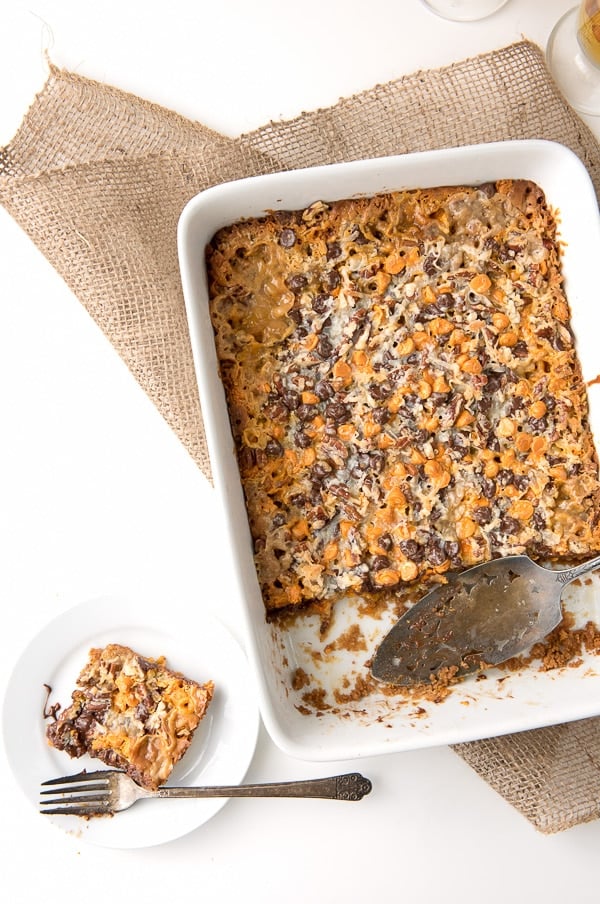 I especially loved musical movies. Being a child Mary Poppins was probably one of my oldest memories. I think everyone can picture Julie Andrews with her feet neatly in a wedge position floating into the sky with her parasol. Sound of Music; loved it. Knew all the songs and actually ended up working as an adult with a decendent sdent of the actual Von Trapp family with fascinating stories to be told.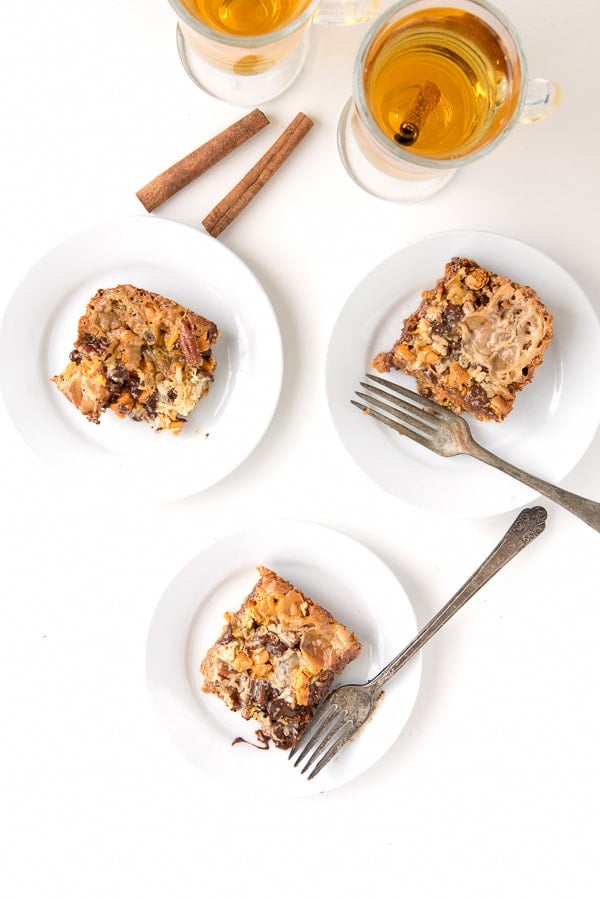 When I was older I developed a bit of a thing for Barbara Streisand musicals. Funny Girl? Made when movies still used grand sets and opulent propping as the backdrop for the story and songs. More than anything I loved, loved, loved Hello Dolly. 'HellO, Dolly, Hello Dolly; it's so nice to have you back where you belong' (that from memory not internet surfing for lyrics). I loved Dolly's character; her gregarious presence, her fast talking wit and all the costumes. As an adult I bought the movies on VHS and from time to time, often around the holidays, would pop them in the VCR for a flashback.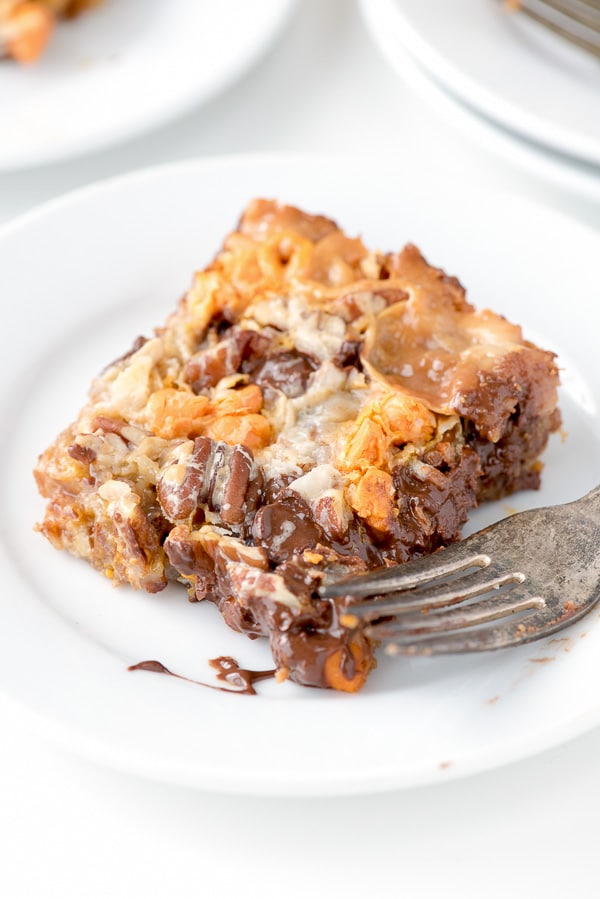 Have you ever heard of Hello Dolly bars? They don't seem to be that common but are really a close relative of the 7 Layer Bar or Magic Bars; a graham cracker crust layered with chocolate, coconut, nuts and sweetened condensed milk. The history of the bars is a bit fuzzy. During the mid-1960's when the play Hello Dolly was on Broadway, a food journalist who wrote a weekly newspaper column featured a 'Hello Dolly Cake' created by an 11 year old girl. It supposedly contained similar ingredients to the now well-loved bars.
An evening news program also featured a recipe for 'Hello Dolly Cookies' which could have been the forerunner of the bars. No one knows exactly how they were developed but one thing is for sure, they are a favorite of many families especially during the holidays.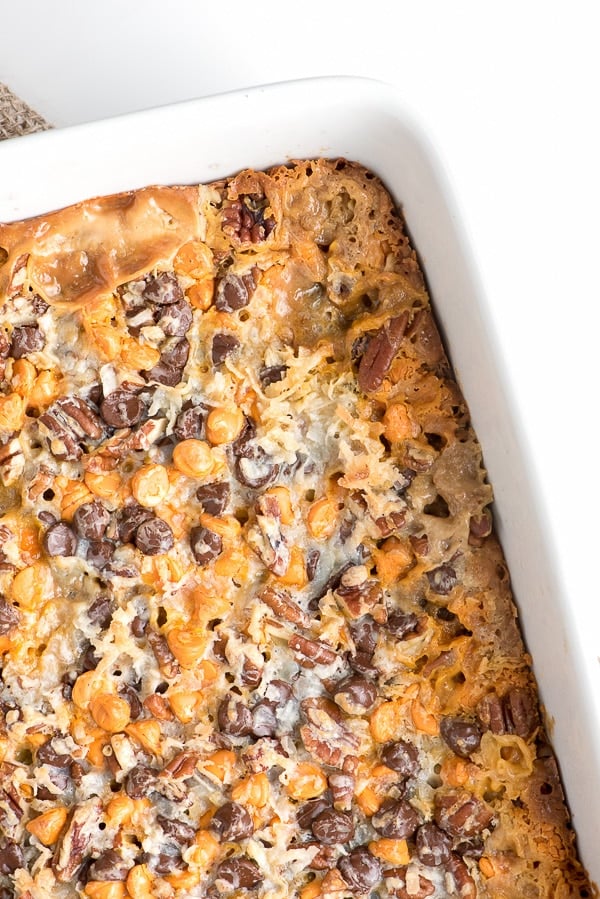 I wanted to create a version that would be fun to have around during Thanksgiving (although I'll tell you now, they are very difficult to keep around so you'll want to hide them!). This version uses both the traditional semi-sweet chocolate chips as well as Pumpkin Spice baking chips which are widely available at this time of year. Combined with shredded coconut and pecans makes them irresistible!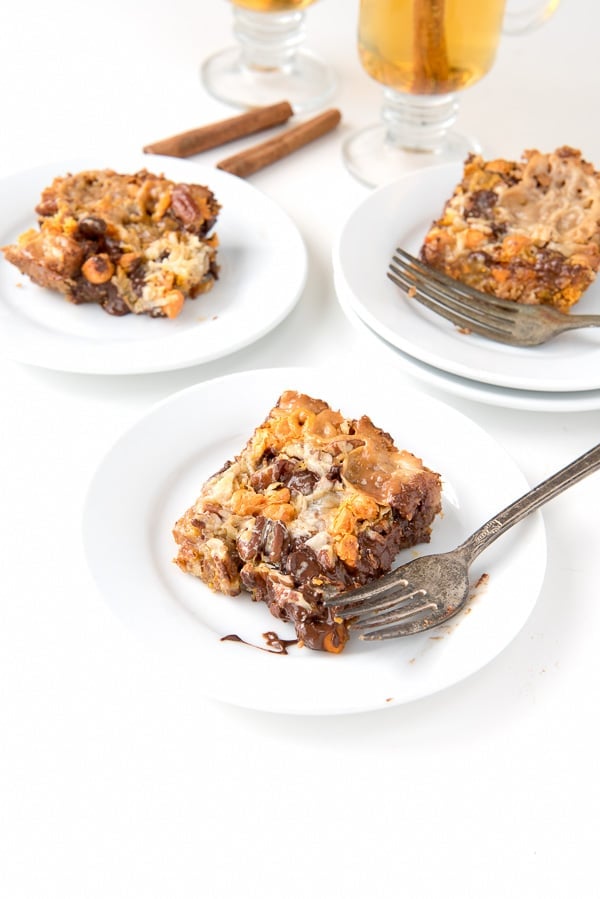 The recipe can be made either with traditional graham cracker crumbs (with gluten) or gluten-free. I make my own graham cracker crumbs by adding gluten-free graham crackers to the food processor and pulsing them to a crumb consistency. In my experimentation I've found gluten-free graham cracker crumbs do not as readily absorb the melted butter so adding an extra ½ cup works perfectly as noted in the recipe.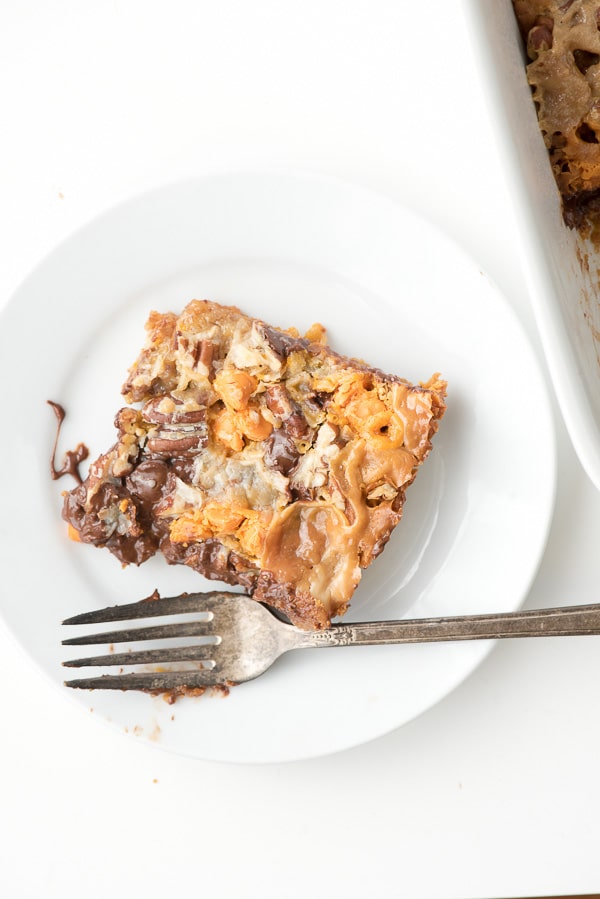 The consistency of the bars is a bit chewy in the very best way, and the flavor chocolatey with a touch of cinnamon and pumpkin! These bars are simple to make and I find keeping them in the refrigerator once cut into bars is best. I'm really wishing I had some in my refrigerator right now.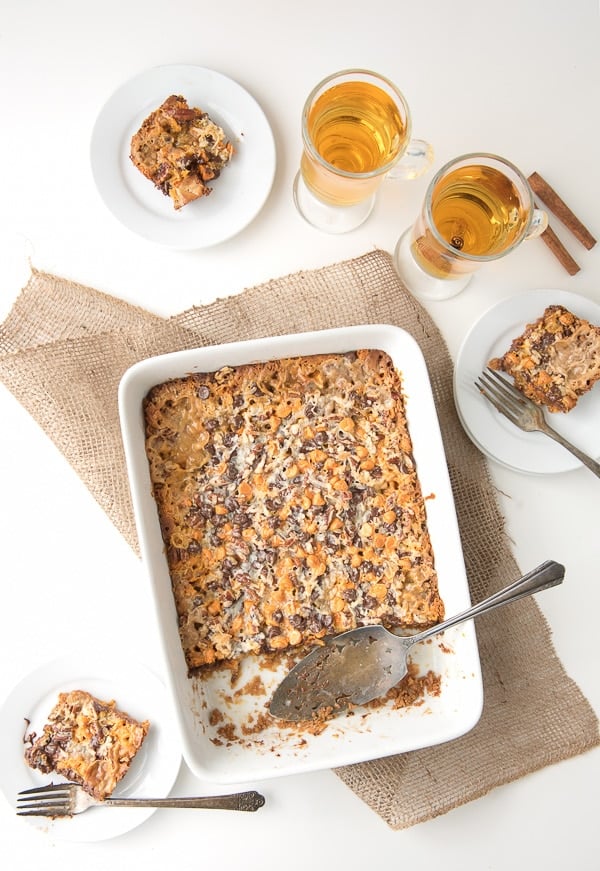 Did you make it? Please RATE THE RECIPE below!
Please SUBSCRIBE and FOLLOW ME on FACEBOOK , TWITTER , INSTAGRAM and PINTEREST !
Other bar recipes you'll love!