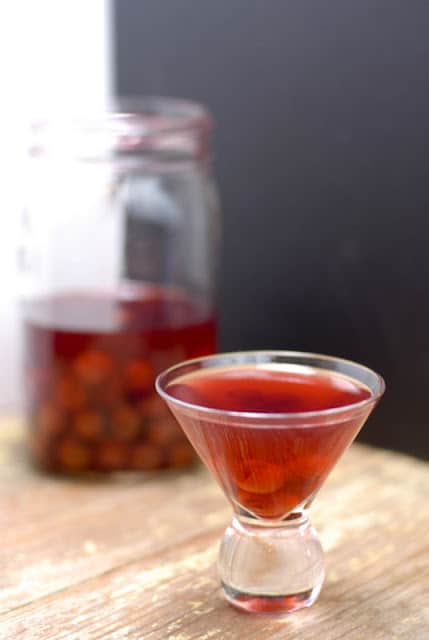 To honor the birthday of our first President, George Washington, I decided to make a batch of Cherry Bounce, a preserved liquor dating back to his days. Notes in the diary of Martha Washington referenced a recipe for making a large batch of Cherry Bounce using 20 pounds of cherries, cognac, sugar, cinnamon, and nutmeg and crushed cherry stones (no wonder George wore wooden teeth).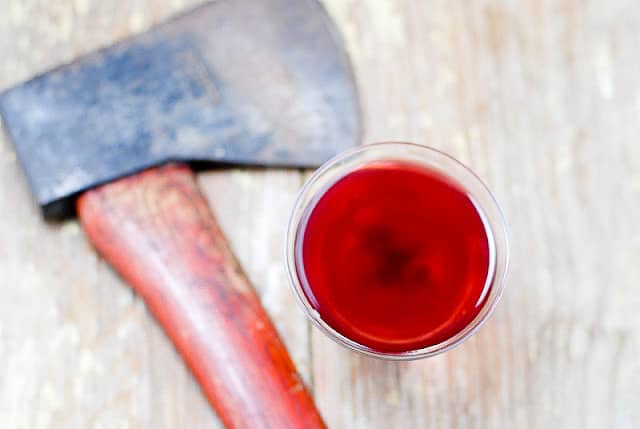 I came upon Cherry Bounce when considering how to celebrate a batch of tart pie cherries I picked at the first of the summer last year. There never seem to be as many as you think after several hours of picking when you consider the split second they are in season and wanting to parcel them out over the entire year.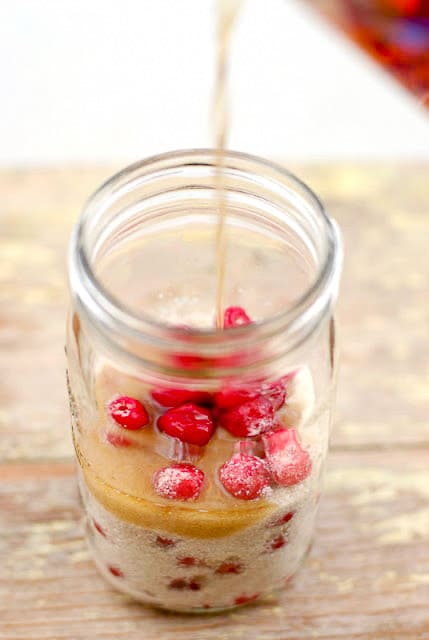 Cherry Bounce is made with liquor (vodka, bourbon, rum, brandy or whiskey are all choices I've seen) sugar and pie cherries. It's mixed together in a jar, stirred or shaken daily and left to sit and develop the wonderful flavor of the final cordial. I chose to make mine with bourbon, feeling cherries and bourbon are like twins separated at birth; they belong together. The smell of Cherry Bounce is like a Manhattan; heavenly. The flavor blends together over time to yield a not-overly-sweet-not-overly-boozy tasting drink reminding us of the deep Bourbon roots of our country's South.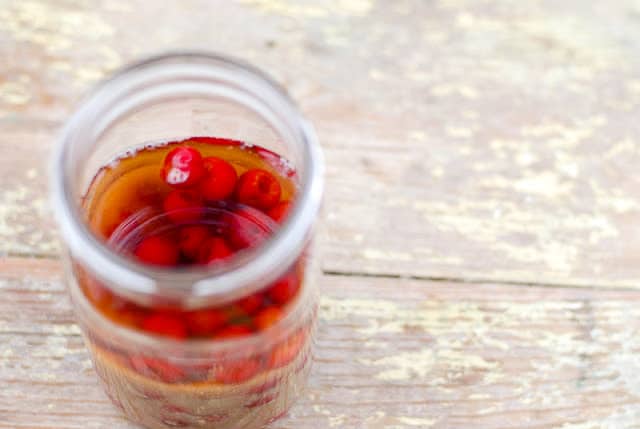 Cherry Bounce was often made and timed to be ready at Christmas time. It's delicious within a few weeks but better after a long aging. With some foresight and planning a batch of Cherry Bounce would make a perfect gift around the holidays (or to celebrate the presidents at this time of year too). Make a master batch or smaller batches and plan for them to have at least 3 months to infuse. A large batch can be divided between smaller, decorate bottles or in Mason jars (to which I'm partial). It's simple and affordable to make, but a more unique infusion. Bourbon lovers and historians alike will appreciate a batch! The boozy cherries are great on ice cream too.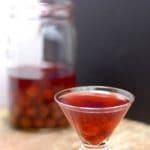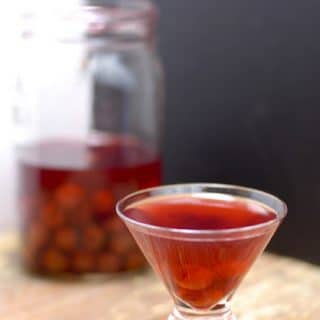 Cherry Bounce
Though Cherry Bounce dates back to George Washington it is a cordial that is as welcome in current day. Three simple ingredients combine to sit making an irresistible cordial. It's delicious after a few weeks and more so after a few months which was the original method.
Total Time
91
days
6
hours
5
minutes
Servings
48
1-ounce servings (1 1/2 quarts total)
Ingredients
½

quart

Bourbon

1

quart

Tart/Pie Cherries

(pitted if wanting to use the cherries too)

1 ½

cups

Sugar

Jar with lid
Instructions
Place cherries and sugar in the jar and mix.

Add bourbon and stir together.

Seal the jar. Place in a dark warm place. Stir daily until sugar is dissolved. Allow to sit for 3 months.
Nutrition Facts
Cherry Bounce
Amount Per Serving
Calories 59
% Daily Value*
Total Fat 0g 0%
Cholesterol 0mg 0%
Sodium 0mg 0%
Potassium 43mg 1%
Total Carbohydrates 9g 3%
Protein 0g 0%
* Percent Daily Values are based on a 2000 calorie diet.