Having a good chicken marinade can make the difference between chicken that's ok and chicken that's amazing! This Triple Citrus marinade is bright with exciting flavors and makes moist, juicy chicken no matter how you cook it!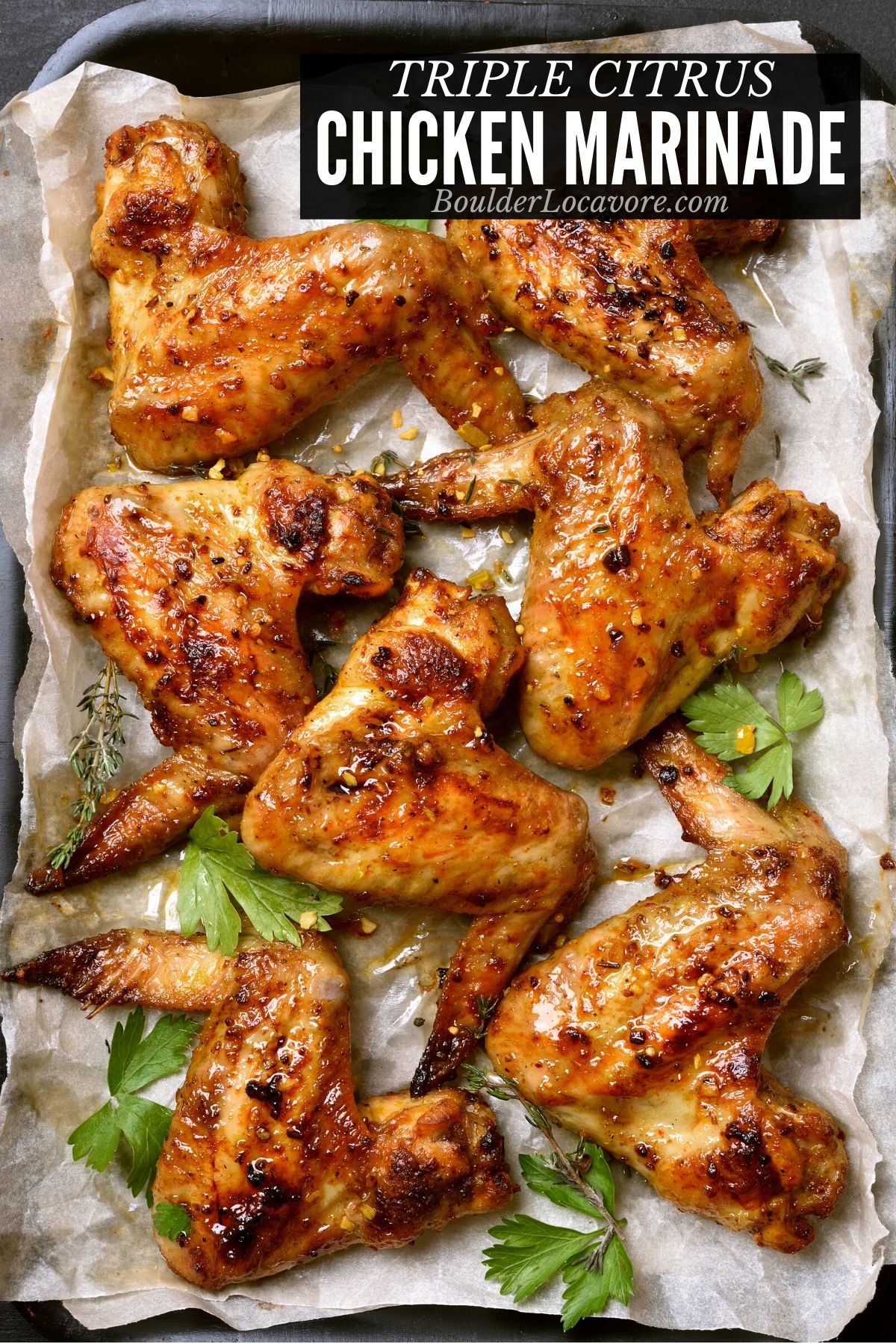 Perk up your grilled chicken with this flavor-packed marinade recipe!
It's perfect for chicken any way you plan to cook it. Roasting in the oven, broiling or cooking in a skillet too.
It saturates the chicken with great flavor and keeps it moist while cooking.
The result? Juicy, flavorful chickens that is anything but boring.
This citrus marinade is perfect for the lighter flavor of chicken.
It has the right balance of sweet, tangy, spicy and salty.
Not Just for Grilled Chicken
Use this marinade any time you are preparing chicken.
It's all you need to give the main dish that 'wow' factor. So easy too.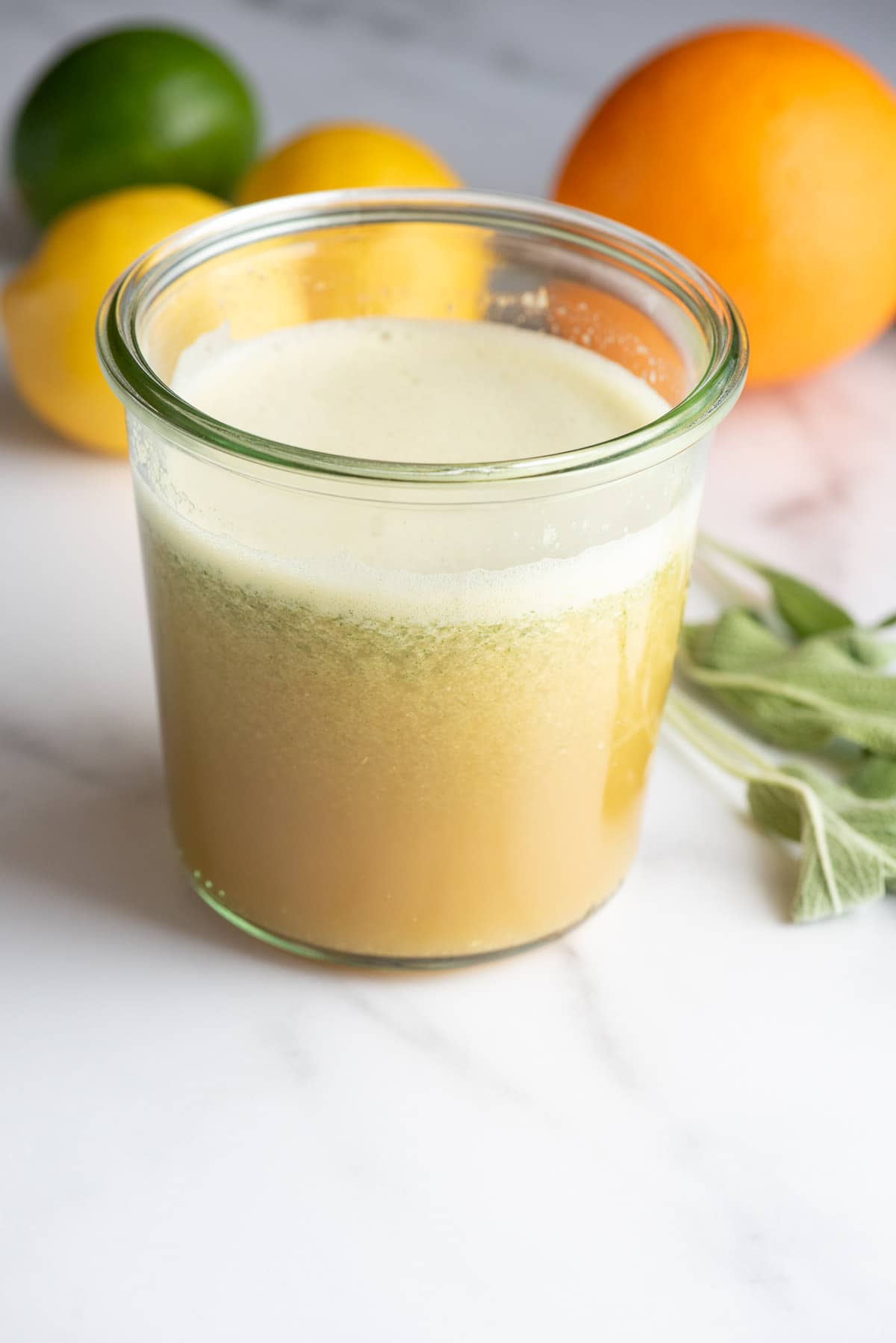 Marinade Ingredients
Orange juice
Lemon juice
Lime juice
fresh Ginger
ground Cumin
Garlic cloves
Soy sauce (regular or gluten-free)
fresh Sage, chopped
Vegetable Oil or Olive Oil
What Type of Chicken to Marinate?
Any cut of cut of chicken works great.
Chicken thighs, breasts, leg quarters, wings or drumsticks are great choices.

How to Make this Easy Chicken Marinade recipe
All the ingredients go into the blender and are blended together! It takes only a few minutes.
How to Marinate
Place the chicken in a non-metal pan or a gallon size zipper-close plastic bag (preferred method) with the marinade.
If the chicken is not submerged in the marinade, turn it periodically to ensure all pieces are soaked evenly.
Place in the refrigerator for the desired marinating time. Do not marinate at room temperature.
How Long to Marinate the Chicken
These recommended times are specific to this recipe.
The high amount of citrus juice determine the marinating times.
Marinate at least 1 hour and up to 6 hours (for bone-in skin-on chicken).
Boneless chicken breasts should not marinate over 4 hours.
Variations
Substitute different herbs for a whole different flavor! Instead of sage, substitute one of these:
3 tablespoons chopped fresh Cilantro, or
2-3 crushed Bay Leaves

Pro Tips on Citrus Marinade
Do Not Over Marinate
The acids in citrus fruits can 'cook' meat.
That's why in recipes like Ceviche the fish actually does not cook from heat but by being soaked in citrus juices.
Marinating in citrus juices should not be done for an extended time.
The benefit of the acid is it breaks down connective tissue in the meat making it more tender.
The chicken will also hold more moisture making a juicy end result after cooking.
Over marinating, or marinating too long, can make the chicken mushy.
Marinate for 2-6 hours only.
Do Not Reuse Chicken Marinade
Once raw chicken has been in a marinade it should be discarded after use. Raw chicken carries bacteria that isn't safe to consume.
Marinade that has been in contact with raw chicken cannot be reused.
Using Oil in Marinades
Oil does a few beneficial things in a marinade.
It imparts the flavor to the meat. Using a fat or oil in a marinade allows the flavors to better penetrate the meat.
It keeps the meat moist when cooking.
It balances acidic flavors. This marinade has three citrus juices so including some oil balances the flavors beautifully.
Can I leave the Oil out?
I have marinated boneless skinless chicken breasts in this recipe without oil (see photo below).
After cooking the chicken is very moist and lightly flavored.
It does not have the same level of flavor as when oil is in the recipe.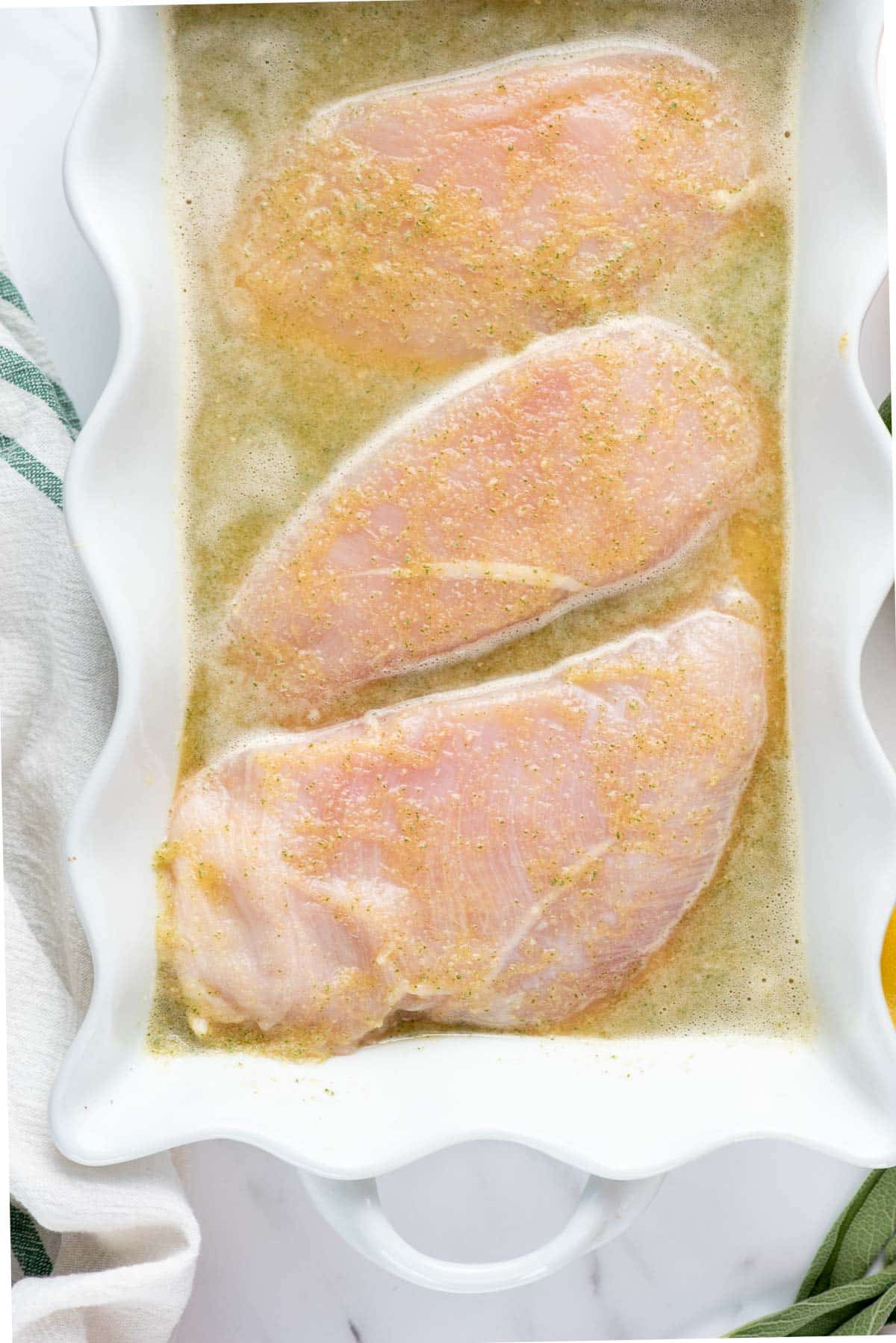 More Chicken Recipes You'll Love!
Try these Recipes too!
Did you make it? Please RATE THE RECIPE below!
Please SUBSCRIBE and FOLLOW ME on FACEBOOK , TWITTER , INSTAGRAM and PINTEREST !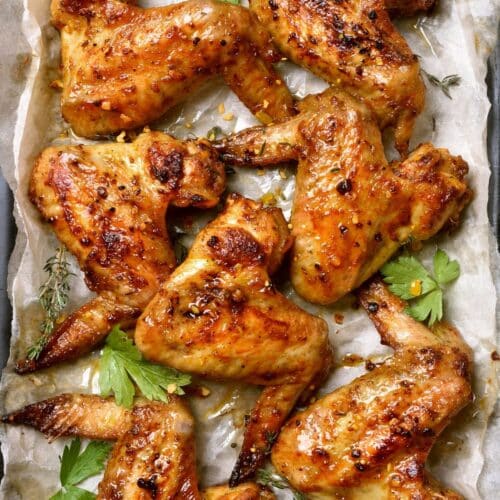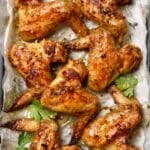 Citrus Chicken Marinade with fresh herbs
Bright, bold flavors make this easy Chicken Marinade recipe a favorite. It makes juicy, flavorful chicken no matter what way you cook it!
Ingredients
½

cup

Orange juice

½

cup

Lemon juice

½

cup

Lime juice

1

1.5-inch piece

fresh Ginger root

minced

1/2

teaspoon

ground Cumin

4

cloves

garlic

minced

2

tablespoons

Soy Sauce (regular or gluten-free)

Tamari may also be used

4-5

leaves

fresh Sage

chopped (OR 3 tbsp. chopped cilantro OR 2-3 crushed bay leaves)

1/2

cup

Vegetable Oil
Instructions
Combine all ingredients in a mixing bowl or emulsify in a blender (no need to mince or chop with the latter method).

Place chicken in a shallow dish, preferably of glass or heavy plastic (citrus acid reacts with metal and can leave your chicken tasting "tinny"), or in large resealable freezer bag, and pour marinade over top.

Refrigerate for at least one hour, preferably 2 to 6 hours (bone-in chicken breasts can be left overnight, but boneless chicken breasts should not marinate more than 4 hours).
Recipe Notes
Nutritional Facts are for the entire batch of 2 3/4 cups marinade.
Nutrition Facts
Citrus Chicken Marinade with fresh herbs
Amount Per Serving
Calories 549
Calories from Fat 495
% Daily Value*
Fat 55g85%
Sodium 1010mg42%
Potassium 320mg9%
Carbohydrates 19g6%
Protein 3g6%
Vitamin A 154IU3%
Vitamin C 75mg91%
Calcium 26mg3%
Iron 1mg6%
* Percent Daily Values are based on a 2000 calorie diet.