An Aperol Spritz is a great cocktail with simple ingredients mixed into a refreshing fizzy sipper perfect for the hottest of days. Easy to whip up at home. There's a reason it's one of the 10 most popular cocktails in the world!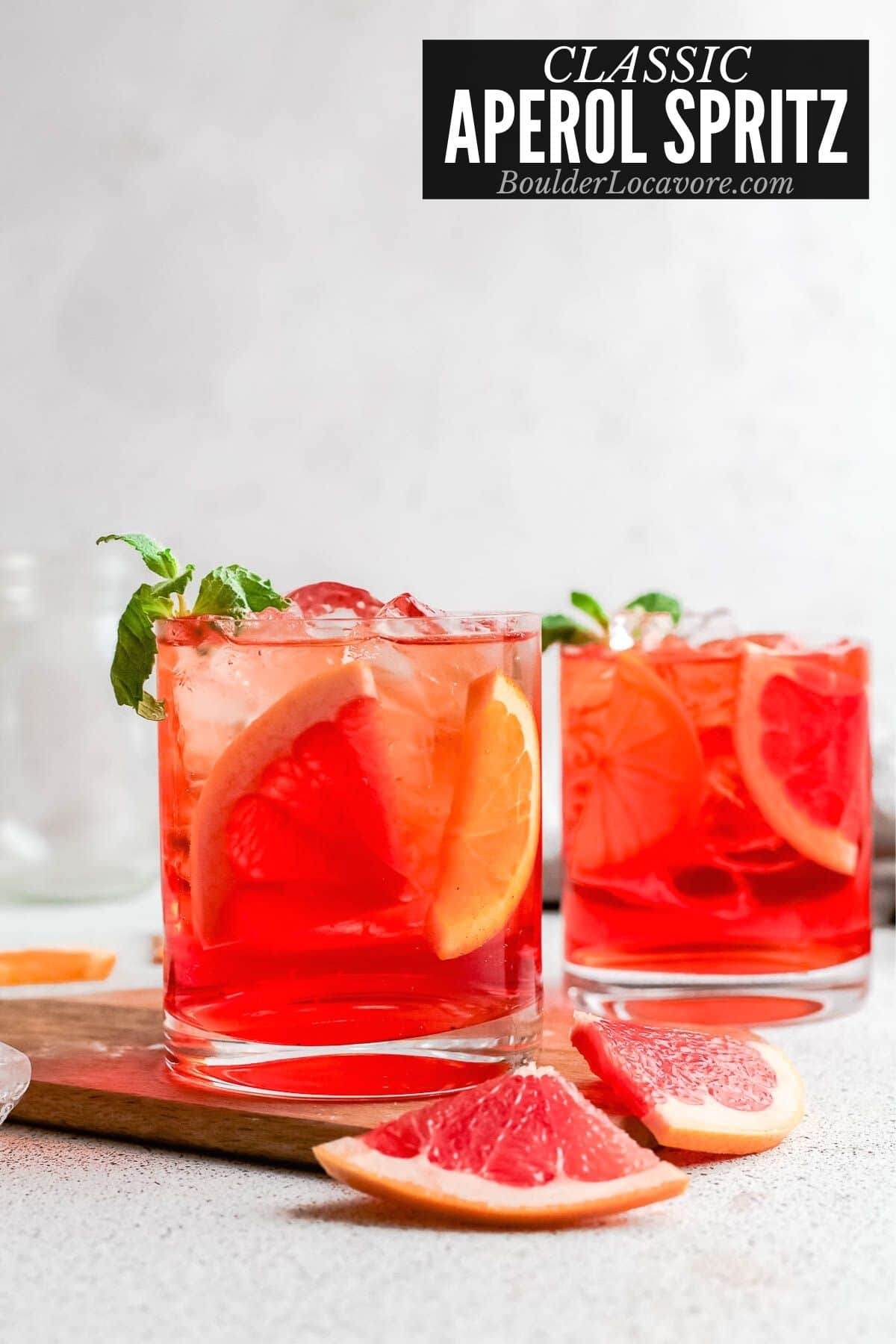 If you love classic Italian cocktails like Bellini's or Negroni's, the classic Aperol Spritz is one to add to the collection.
Aperol Spritzes are delicious anytime but are a particularly perfect summer cocktail.
They'll replace that evening glass of white wine with their fizzy orange flavor and bright orange color.
They take the heat out of any hot summer night.
Jump to:
What is an Aperol Spritz?
Also known as Spritz Veneziano, is served as an aperitif in Northern Italy.
It slowly became more widely popular after World War II. It's the most popular cocktail in Italy and one of the top 10 selling cocktails in the world as of 2020.
It's a very easy cocktail to make. No fancy equipment or shaker needed. Just three main ingredients. Ready as fast as you can add ice to a glass and pour.
This bright orange aperitif cocktail has become so popular a bottled version has become available in the United States (check your liquor store).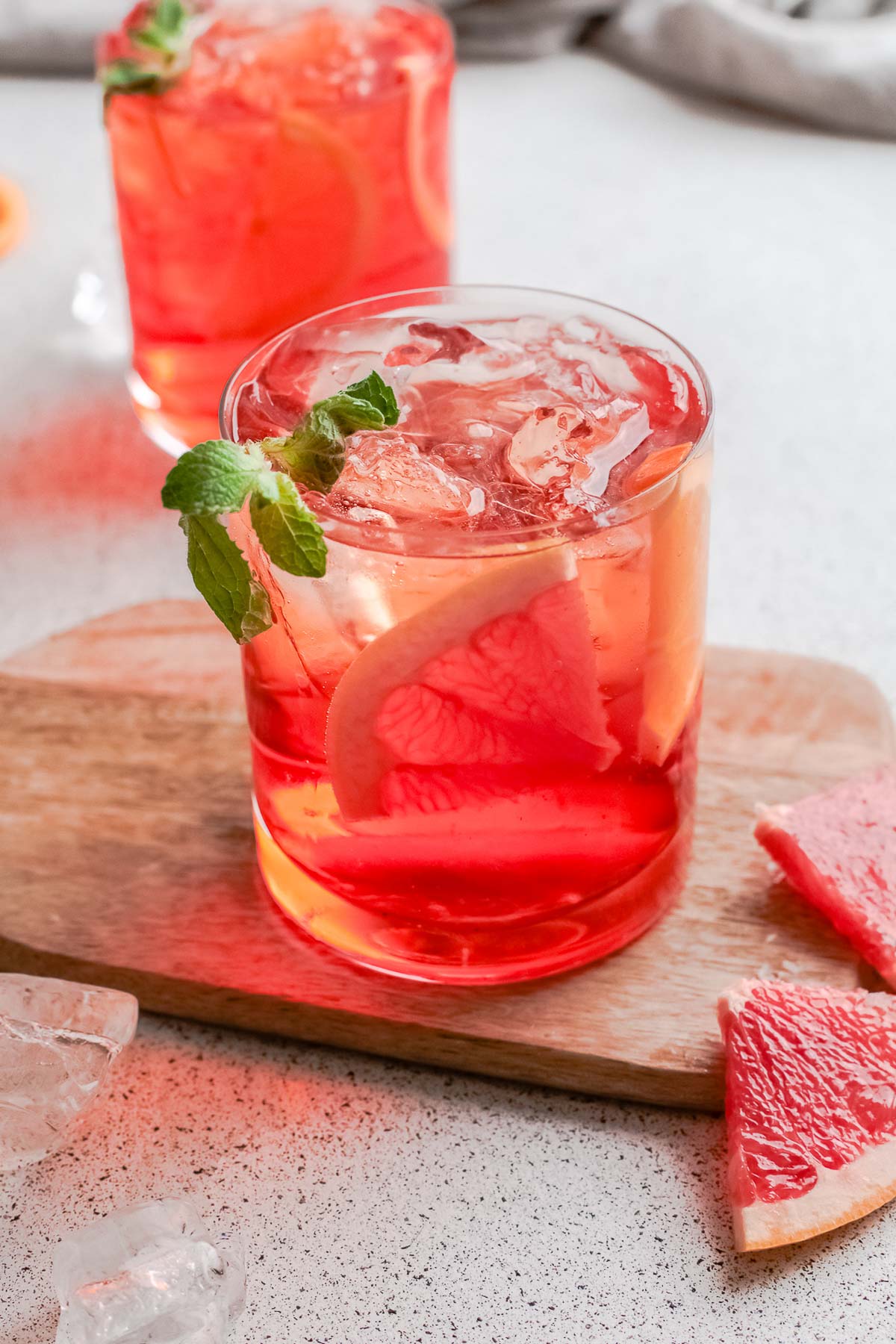 What does an Aperol Spritz taste like?
Its has an interesting mix of flavors. Sweet, slightly bitter, sort of herbal, citrus flavors, bubbly and refreshing.
This is a perfect example of a cocktail that's easy to customize the taste by changing the amounts of ingredients. More on that below in Variations.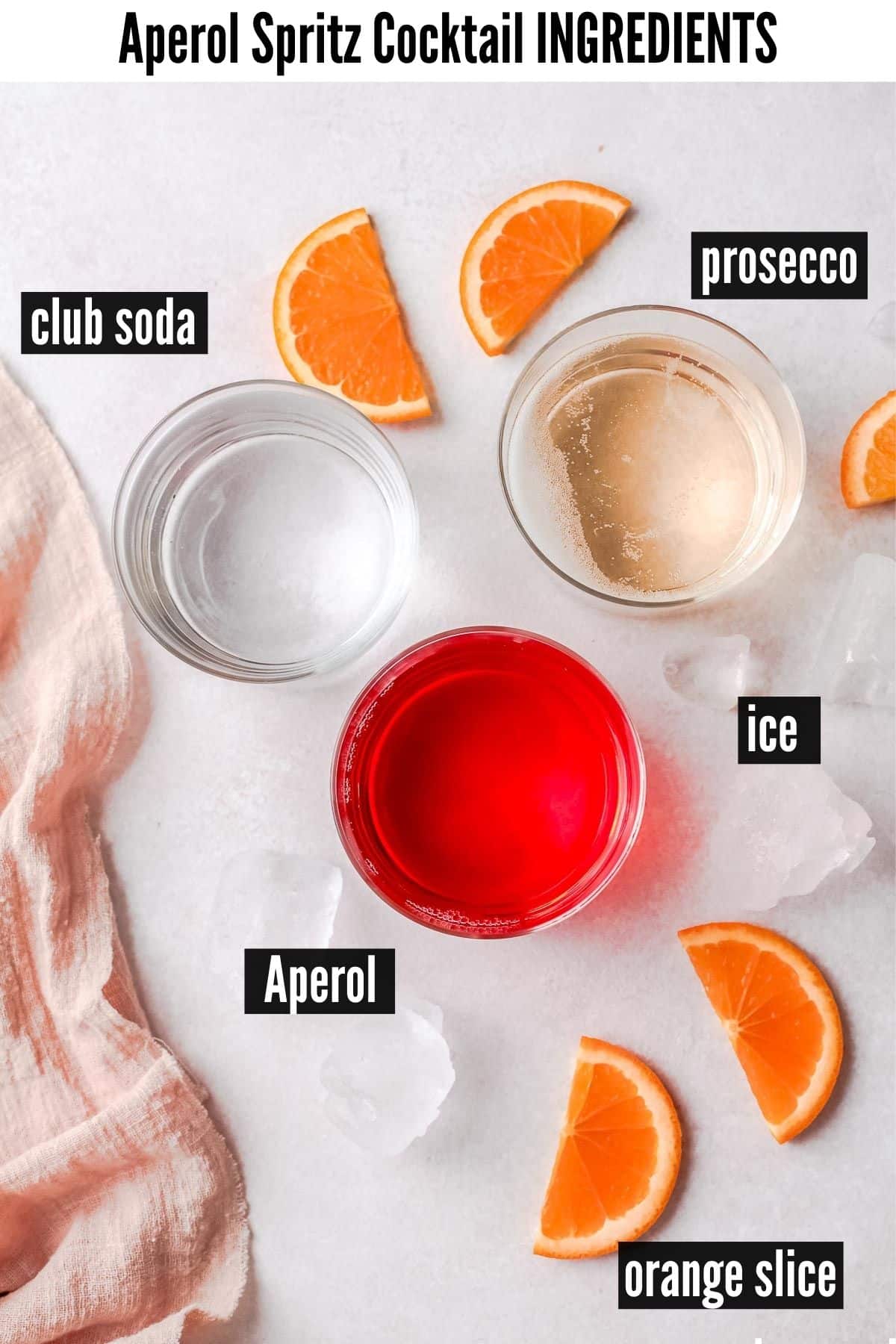 Cocktail Ingredients + Notes
Aperol
Aperol is an Italian aperitif with a bittersweet flavor and distinctive burnt orange color. It's made with a secret recipe using herbs and plants such as gentian, rhubarb, and cinchona. The formula has not changed since it was originally released in 1919.
It's made by the same company that makes Campari and has similarities in color, taste and smell. Aperol however is lower alcohol content, having only half the alcohol content of Campari.
As the name indicates it's an essential ingredient in the iconic Aperol Spritz.
Prosecco
Prosecco is a sweet sparkling wine from Italy. Think Spanish Cava or 'champagne' but technically to be called champagne it has to be made in the Champagne region of France.
Proscecco is a bit lighter than champagne with delicious flavors of fruit and flowers along with fizzy bubbles (that tend to peter out faster than those in Champagne).
This Italian classic is what is used when making the traditional cocktail.
Club Soda
The final touch on this refreshing cocktail will be sparkling Club Soda. It will take anywhere from a splash to a few ounces.
We recommend chilling the club soda before adding.
Ice Cubes
The cocktail is enjoyed in a glass full of ice.
Orange Slice
Finish the classic cocktail with a slice of orange.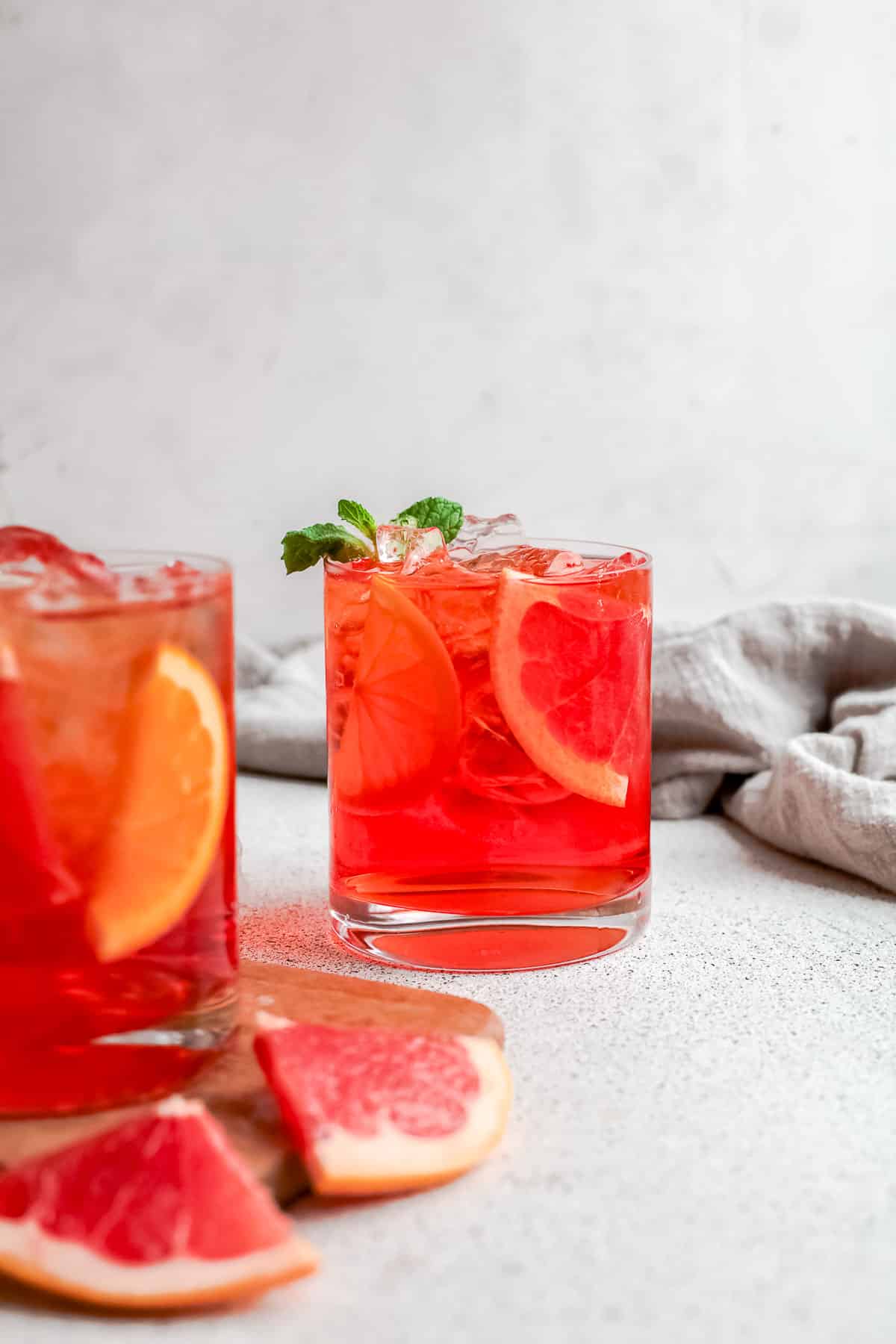 Variations
Make it less bitter. Some find the bitter flavors in Aperol displeasing when there is too much of the liqueur in the cocktail recipe. It sort of has a flavor of bitter oranges.
This can be lightened by adding more prosecco (which will make it sweeter) and/or more club soda. We prefer the club soda solution.
Make it lighter on the alcohol. Change the ratio of Aperol and/or prosecco. Use less Aperol and increase the part soda water to make a perfect Aperol Spritz for you.
How to Make an Aperol Spritz
If you read the back of the Aperol bottle it suggests combining equal parts Aperol with equal parts prosecco (no amounts listed) then finishing with a splash of soda water.
You can make it that way but we like our version better!
STEP 1. Fill a glass with ice
STEP 2. Add 2 ounces of Aperol.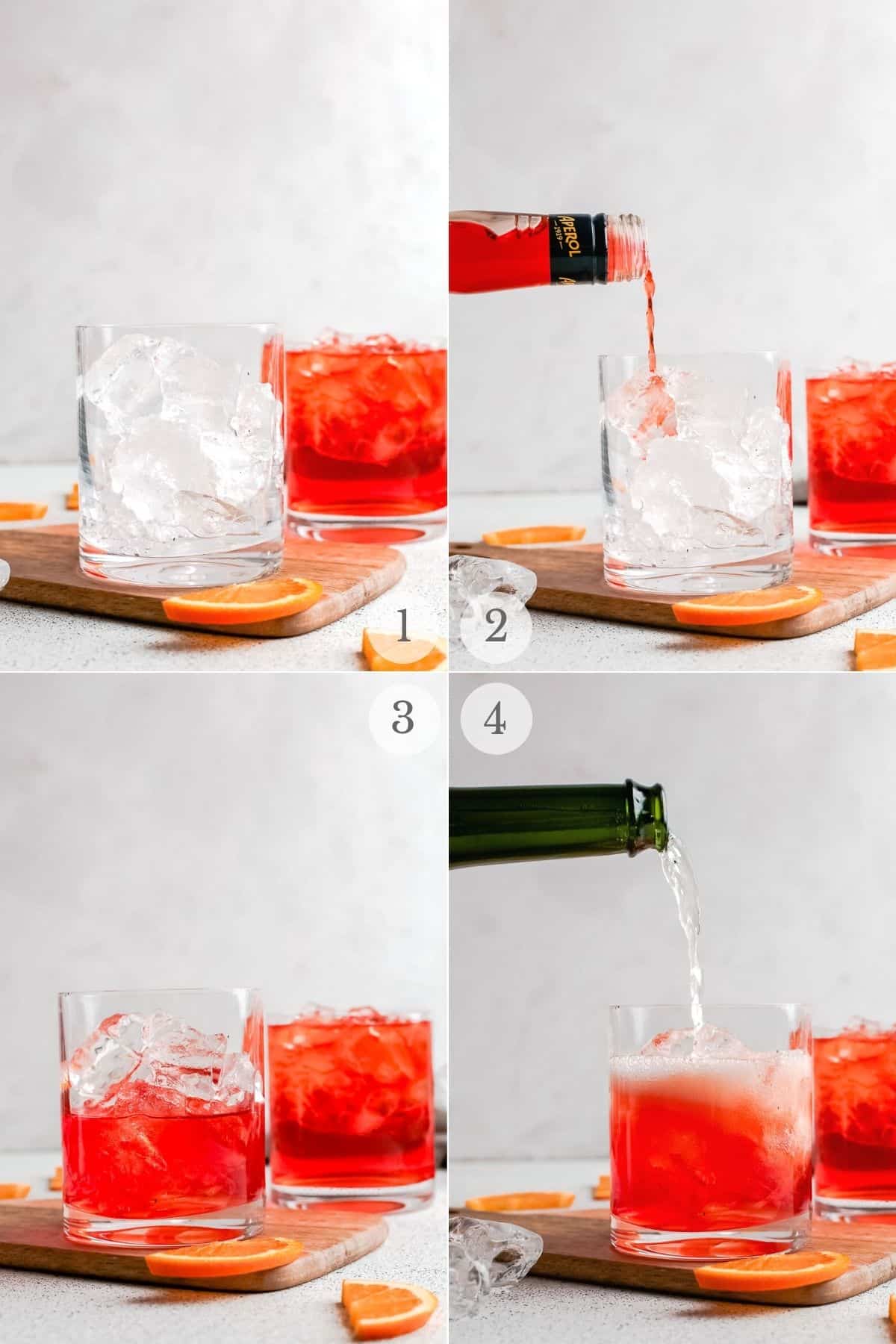 STEP 3. Add 3 ounces of prosecco.
STEP 4. Add 1-2 ounces of club soda to taste.
For this last step we suggest adding a splash of club soda and tasting the cocktail. If you love it, you are done.
To add more fizz and dilute the flavor a bit add more club soda (up to 2 ounces) tasting as you go to find your favorite amount of soda.
What to serve with it
Aperol being an aperitif is meant to be a before dinner drink to stimulate the appetite.
Pairing it with light appetizers (tiny sandwiches, even potato chips) is a perfect choice.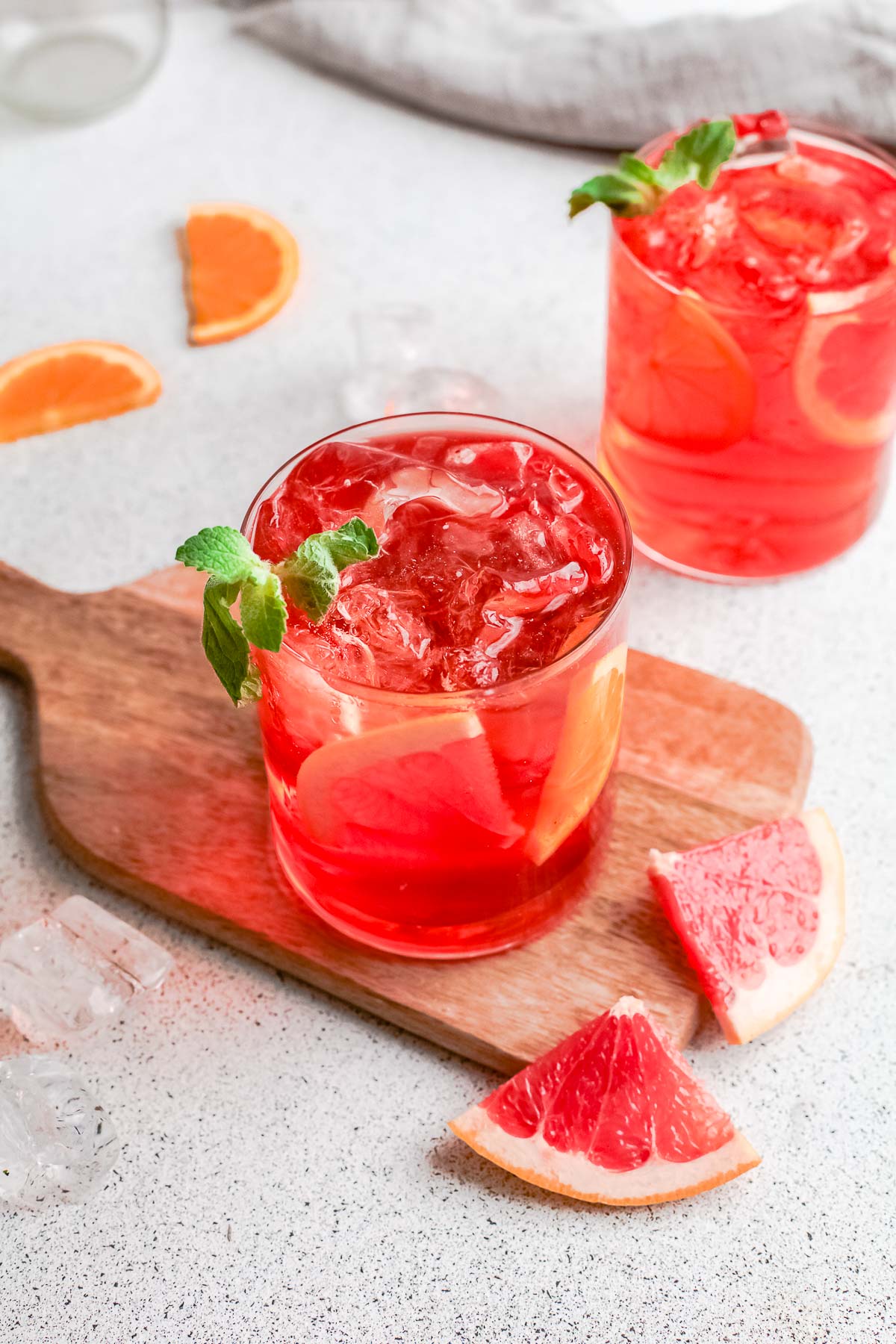 Did you make it? Please RATE THE RECIPE below!
Please
SUBSCRIBE
and
FOLLOW ME
on
FACEBOOK
,
TWITTER
,
INSTAGRAM
and
PINTEREST
!
Recipe