Creative Easter Basket ideas that don't include candy can be hard to come by. This collection of Easter gift ideas are sure to be a hit!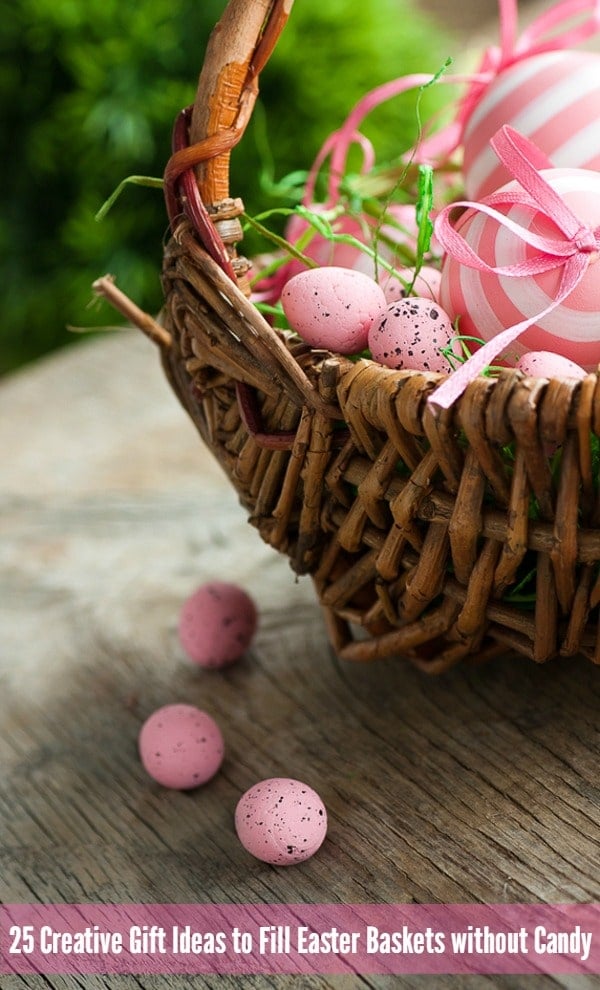 I don't know about you but by the time Easter rolls around it feels like the caboose of the Hardcore Sugar Express.
Starting at Halloween, winding through Christmas and Valentine's Day to land at one last sugar load before relaxing into spring.
A number of years ago I found myself seeking creative Easter basket ideas that were fun and exciting without the gallon plastic zipper bag full of leftover candy to eat over the following month.
By the way I have a great Easter Candy Bark recipe to deal with that!
Don't get me wrong, I love some springy jelly beans, a chocolate rabbit and some foil wrapped eggs, just not so many that it feels I should have gifted a treadmill to go with them.
Creative Easter Basket Ideas
Over the years I've begun to swap out the candy as the sole Easter basket inhabitant and added in fun little gifts that celebrate the holiday with some candy sprinkled in.
There is plenty of candy involved with plastic eggs in the egg hunt, no one misses out!
Easter Gift Ideas Goals
Another goal of mine is to include better quality items with some staying power rather than to buy cheap things that are fun to discover but either break quickly or become part of the pile of closet clutter in mere days.
I love Easter gift ideas that are original, stimulate thinking and artistic expression, time together with family and friends and of course the mark the spirit of spring.
The most difficult part is finding good creative Easter Basket ideas so I'm hoping in sharing some of mine you might get a leg up on Easter preparation this year.
This Creative Easter Basket Ideas list spans options for:
DIY projects
Cottage-crafted Easter-themed gifts
Things you can buy with online links to save time (some can be found in stores as well)
With Easter a month away, it's never too early to hop to it!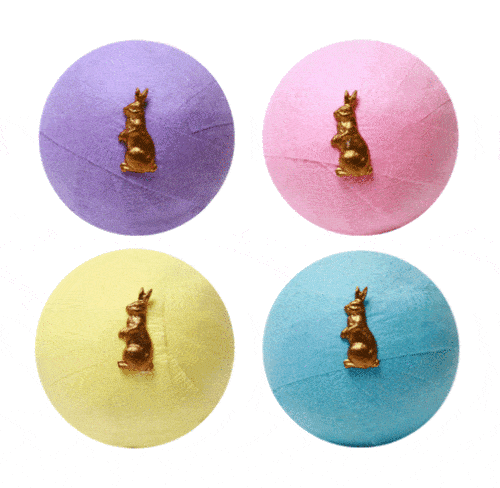 Artisan made Easter Bunny Charm Mini Surprise Balls (sold in sets of 4) include four prizes per ball to be unwound from these colorful crepe paper balls.
Prizes may include: Keepsakes, vintage-inspired toy, charm, gem, sweets, confetti popper, fortune, tattoo, quote, & more. Part of Martha Stewart's American Made artisan program.
They also make carrot surprises, Easter Egg Deluxe Surprise Balls (set of 2, made with 100 feet of hand layered crepe paper) and Deluxe Easter Surprise Balls.
I think the mini balls would be really fun to include in an Easter meal place setting too.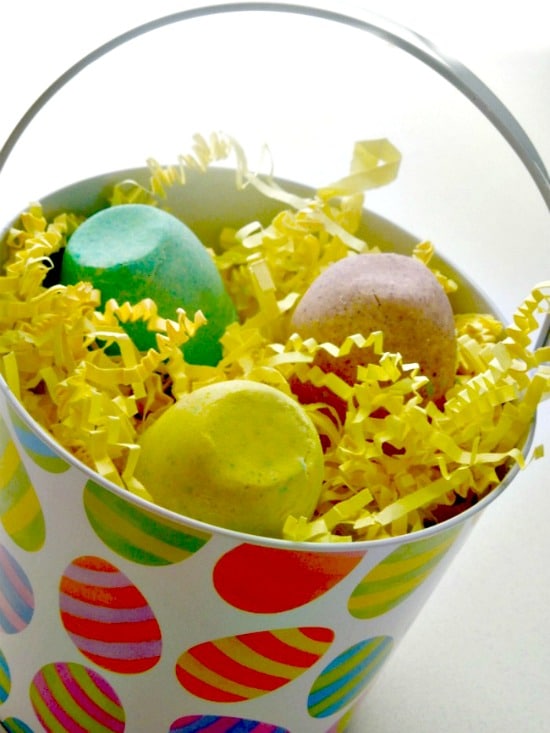 These fun DIY Easter Egg Bath Bombs from Miss Information blog are perfect for any basket. A collection of different colors will fizz up bathtime for loads of fun.
You could even make the play dough yourself with regular flour or gluten-free!
I personally love vintage Easter books and a few of my favorites are The Country Bunny with the Golden Shoes and The Egg Book.

Stuffed bunnies are a great Easter basket idea as every tot loves a new stuffed animal.
If you are feeling crafty perhaps a Menswear Bunny or a Revoluzzionary Easter Bunny.
Do you crochet? I'm tempted to learn to make this Amigurumi Sweet Bunny.
I'm personally over the moon about this Etsy artisan, Kellie who owns Fuzziggles, and creates the cutest animals I've seen in a long time (photo above shows just a few examples).
She has a boatload of darling bunnies in every color imaginable (as well as other animals too).
There is a shipping deadline for Easter and does ship internationally, as well as has an early Easter purchase discount running this week.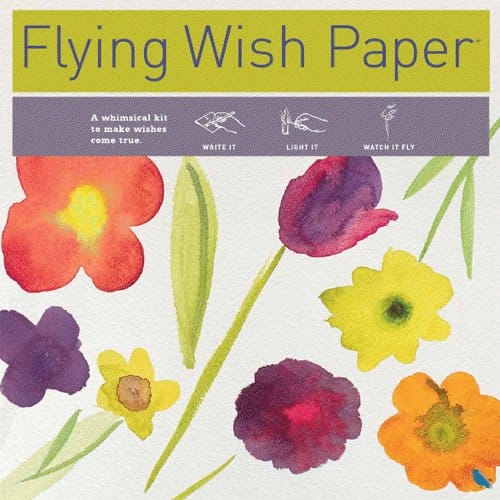 Flying Wish Paper is fun for any occasion. Write a wish down on special paper, light it on fire to send the wish into the sky.
Available in many different patterns. This will need parent participation for smaller children.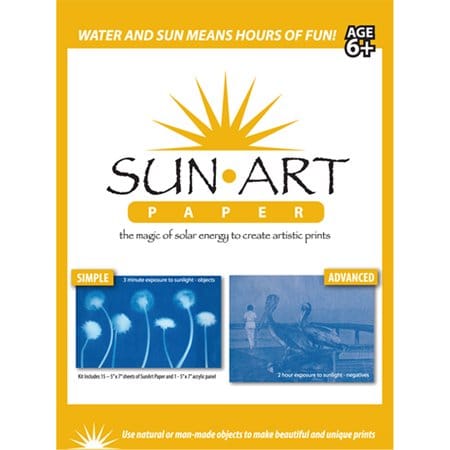 Sun Art Paper is special photo sensitive paper that allows your inner artist to shine by adding special objects or treasures from nature to be placed on the paper in the sun.
After a bit of time the objects are removed and their impression is left on the paper.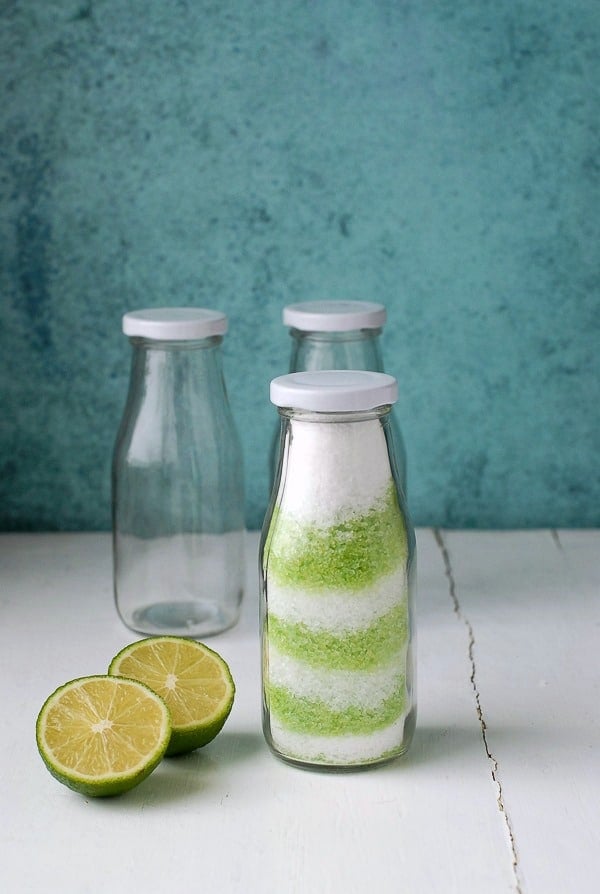 A springy bath product I love is DIY Lime Swirl Bath Salts. Great for kids and adults alike and it also comes with free printable gift tags.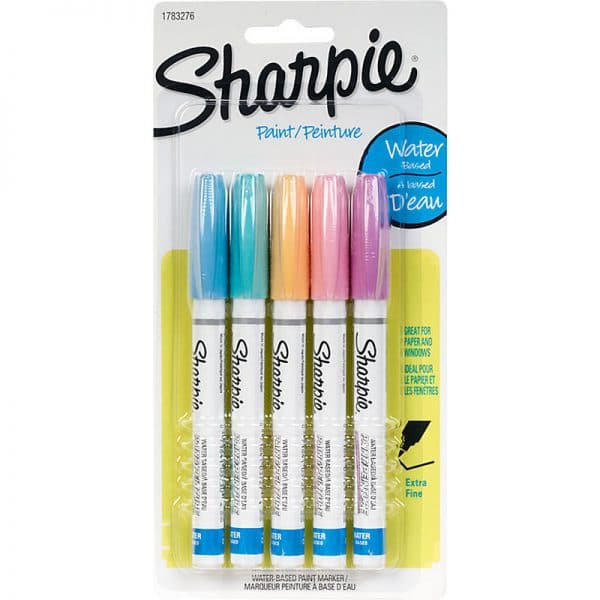 Who can resist Pastel Glittery Sharpie Paint Markers?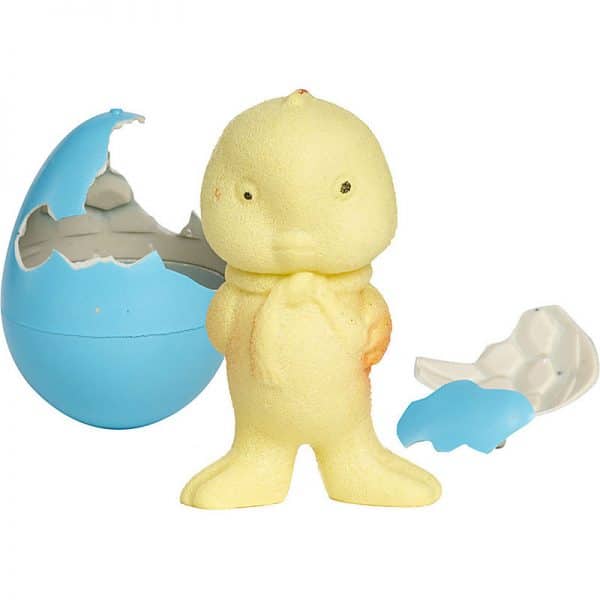 Not ready for a pet? How about a Magic Hatching Easter Chick?
I loved this kind of thing as a child. Place the Easter egg in water and over a 12-24 hour period a chick hatches from the egg!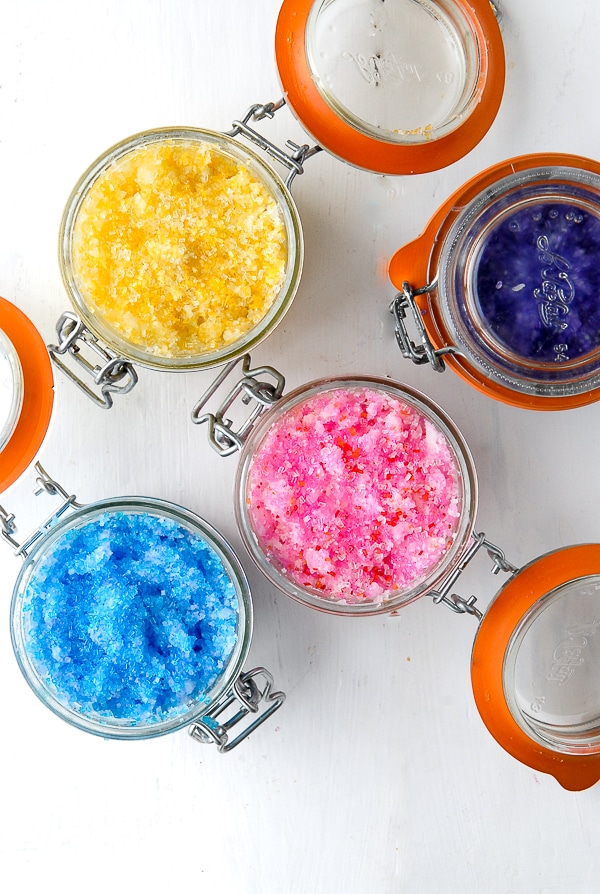 Perhaps my favorite homemade spa-bath product to date, DIY Sparkling Flower-Scented Coconut Oil Sugar Scrubs are right at home in a basket of colorful eggs.
This scrub is moisturizing, smells great and who doesn't love a little bit of bath bling?!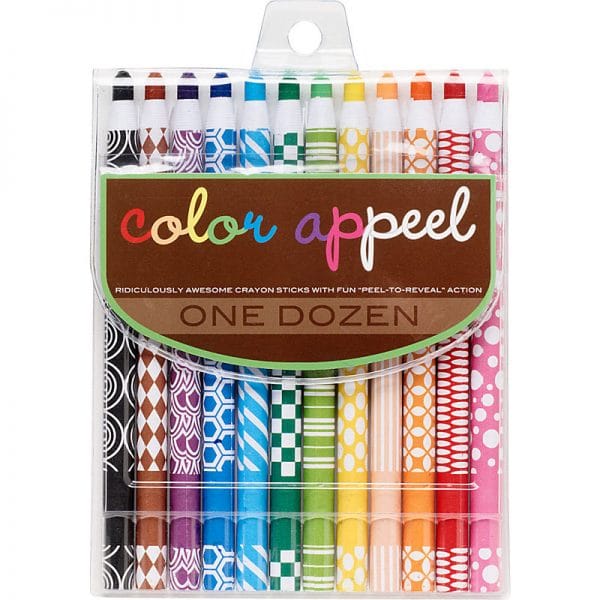 For some added pizzazz to any coloring project Color Appeel Peel Off Crayons are bright like oil pastels and peel like a Carpenter's pencil one layer at a time.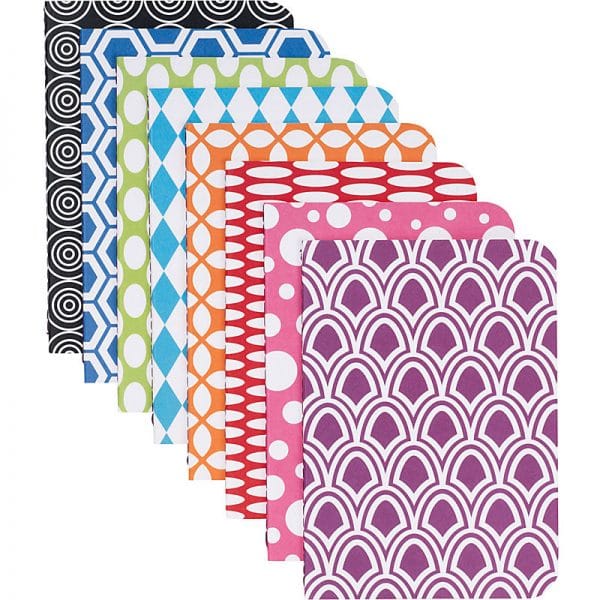 Journals are great for budding writers and artists alike. Perfect with some colored pencils or crayons (these egg-shaped crayons are perfect for Easter).
Great for carry along art opportunities or jotting down little thoughts.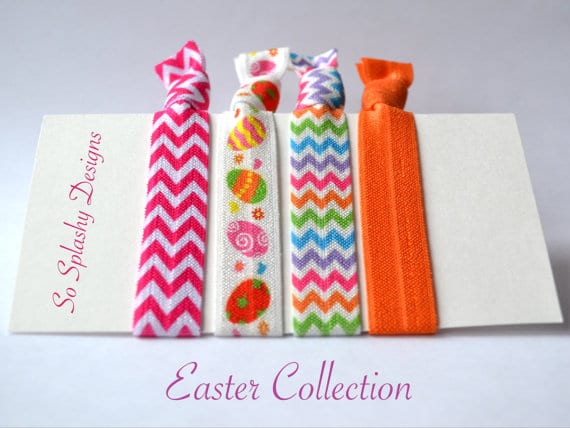 Affordable and darling Easter Hair Ties or Bracelets from cool Etsy shop So Splashy Designs. If you love this style hair tie you have to check out this shop.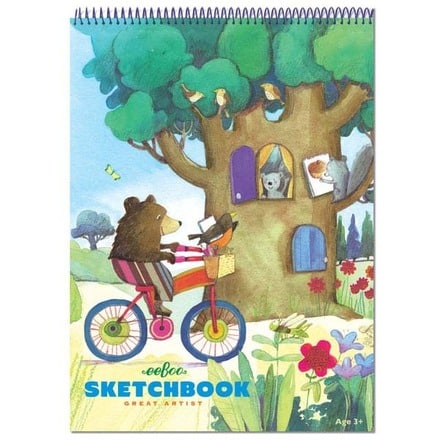 Sketch books and art supplies in whimsical patterns are always fun and eeBoo makes many designs that are sure to delight anyone.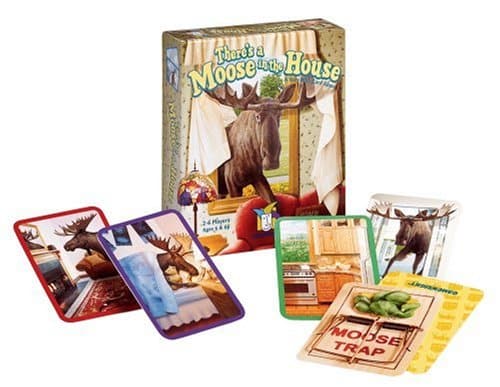 We love short, fast games for all ages in mini size for toting around or keeping in the car (and perfectly sized for creative Easter basket ideas too).
Gamewright makes a number of these that will never get old for all ages. One of our favorites is There's a Moose in the House!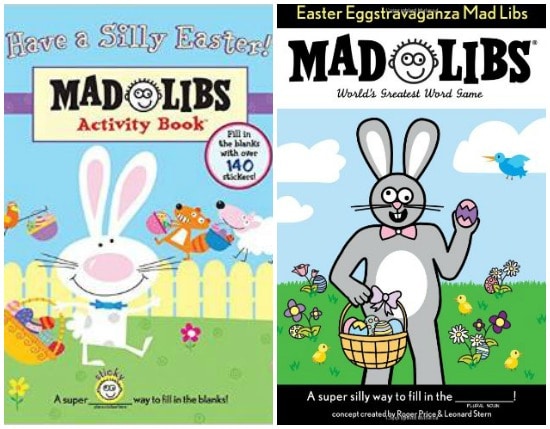 If you've never done Madlibs you are in for a laugh. The booklets are full of narratives with blank spaces marked for certain types of words (adjectives, nouns, verbs, etc).
The person filling in the worksheet prompts words to fill in the blanks without sharing the narrative. The end result is a madcap story that will have everyone howling with laughter!
I find young and old alike love Madlibs and they are fun to do around the Easter dinner or brunch table.
Easter-themed Madlibs are available for Toddlers (Have a Silly Easter) and older kids (Easter Eggstravaganza)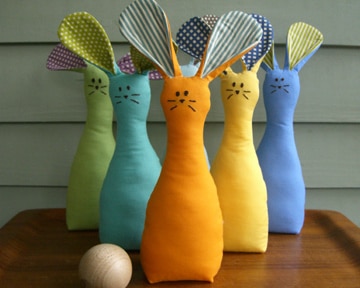 Perhaps on the bigger side of what would go into a basket but I love this DIY Bunny Bowling set tutorial from the Etsy blog.
We purchased a bunny bowling set years ago and it always graces our Easter festivities annually.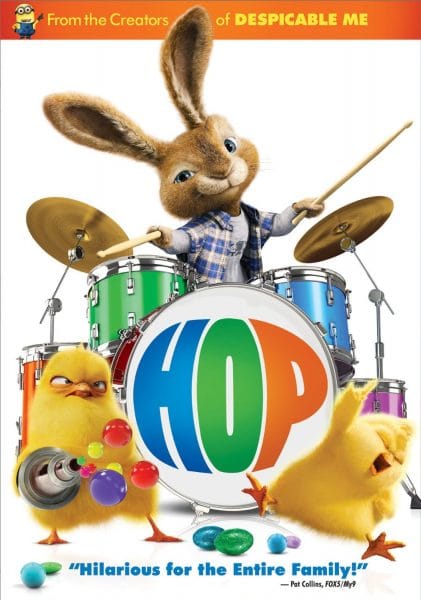 Other Easter gift ideas include:
CD's
gift cards
a little jewelry item
Easter-themed socks
flower seeds and a mini pot for a windowsill garden.
Do you have personal favorites to share from your creative Easter basket ideas? Please share in a comment below!