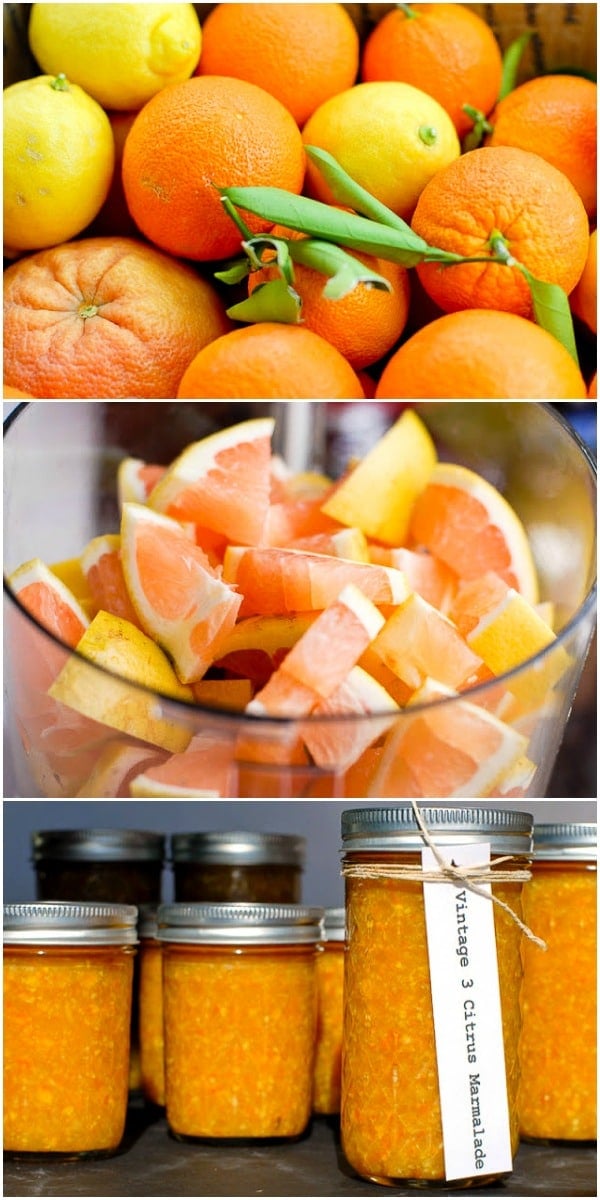 On the heels of the beautiful Floridian citrus I received a few weeks ago, I just received an abundant box of mixed citrus from the trees of wintering relatives in Arizona. They felt the cold was harsh this year, the oranges not as good as usual however I found in opening the box, sheer beauty in the form and colors, and delight at the prospect of what I'd do with it all. The finite quantity of such seasonal treasures lends itself to appreciation for the end product all year long.
Before the holidays I shared I have my grandmother's recipe box. It's filled with hand written and typewriter typed recipes with fabulous names like 'Good Cookies' or 'Hor D'Oeurve' (you can click those titles for some entertainment). One caught my eye a bit ago which was a three citrus marmalade. It's in my great grandmother's handwriting though attributed to someone named 'Mrs. Dillon'. I'd date it back to the first half of last century. I do make jam, though most always with organic pectin that allows use of honey instead of sugar, but was quite taken with this recipe. Some aspects were not something I was able to do so my end recipe is a modification but one that stays true to Mrs. Dillon's intent I believe.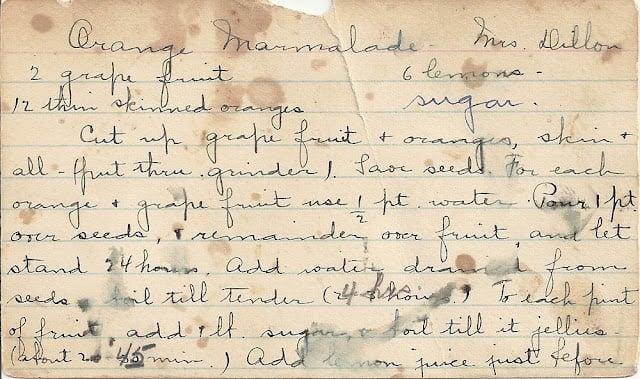 The way I modified the recipe the marmalade contains small bits of fruit and peel versus long pieces of the peel. I reduced the amount of sugar and the quantity of the oranges and lemons. Though this recipe is not difficult, it's lengthy due to the soaking time, causing it to span over a few days. It's a great weekend recipe with the last stage timing out when you have some time by the stove to allow it to boil down. The beautiful color and flavor will take the edge of any dreary day and it makes a wonderful homemade gift too.