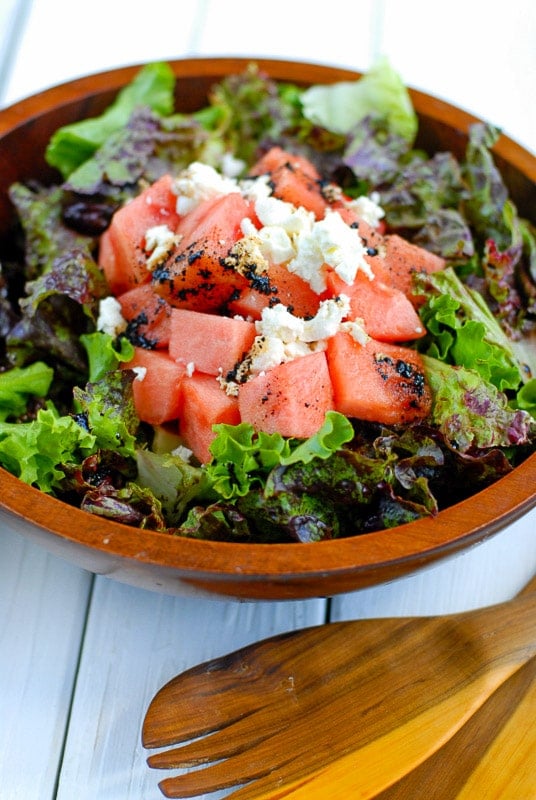 A few weeks ago my friend Kate Armstrong, the Urban Forager, made a house call. We wanted to get together and she came to do a neighborhood walk to find and point out purslane and sorrel that had eluded us on our May Urban Foraging walk in Denver. It was very fun to have her personally scour my yard and giving me an excuse to let all my weeds go; after all they might be edible!
I did learn that a big patch of something that looked purposeful in my raised vegetable bed was plantain, Kate's favorite edible/medicinal (she actually plants it to get enough). She demonstrated the art of gently severing the vascular system of the leaves by gently snapping the stem and wiggling the leaf from stringy inner attachments rendering the leaves pliable and ready to be used for something like a wrap (as in food wrap). We found a tiny patch of sorrel in the corner of the lawn. Burgundy colored clover-like leaves produce a lemony tang great for salads. There were still tender dandelion greens and salsify root (but not the kind with the white flower whose root tastes like oysters). Love finding these tender, useful greens I've always looked at as the bane of my existence, now as the highlight of my salads.
I'd put together an eclectic spread for a languishing lunch on the back deck. Majorcan Sobrasada sausage picked up in Santa Fe, Mangalitsa Lardo from Cure Organic Farms, Mead from local meadery Medovina, organic breakfast radishes, freshly picked strawberries, freshly home baked gluten free bread with hemp and chia seeds and a selection of gourmet mustards; all things I knew Kate would savor.
I was going to throw together a simple salad with vinaigrette made from my home-fermented wine vinegar when Kate intervened. 'Do you have watermelon?' Yes. 'Goat cheese?' Yes, local chevre from Haystack Mountain Dairy. She tipped me off to her extended family's favorite summer salad staple, thanks to her daughter Amy Pankenier. I threw pieced it together at her instruction and now it is MY favorite warm weather salad. Maybe it will become yours!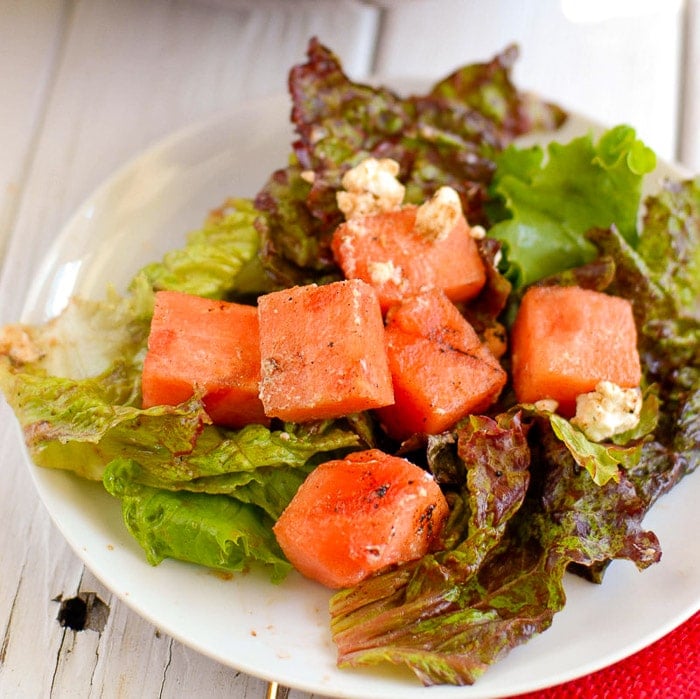 Fresh and clean, this salad has ample mouth watering flavors, is cooling and not heavy though filling. In 100 years I would not have put goat cheese and watermelon together for anything other than execution of a dare. It's fantastic.