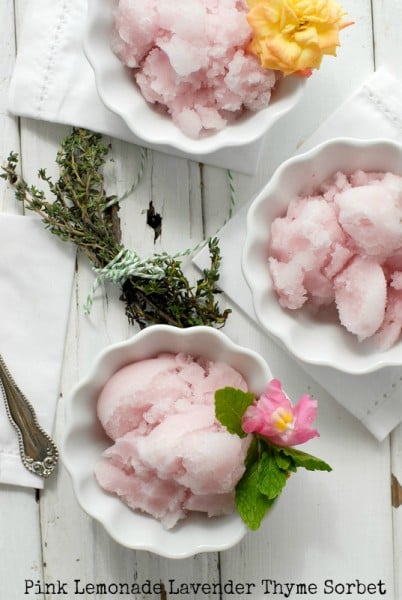 When we go out for 'ice cream' in the summer it has become a complete learning experience. Gone are the days of merely going to an 'ice cream parlor'; these days one needs to be versant in the international equivalents of our all American warm weather treat. Excluding Dippin' Dots and snow cones there are a half dozen versions of ice cream to choose from readily available in most urban areas. It's great to have choices but not if you have no idea what they all are. I put together a little primer to up your ice cream IQ before we dive headlong into the frozen dessert season. The basic key separation is whether they are dairy or water/juice based, and then whether they contain eggs or not.
Non-Dairy Frozen Desserts
Sorbet: a frozen dessert made from sweetened water and/or simple syrup, fruit/juice or wine and/or liqueur. The term 'sorbet' is French in origin.
Sorbetto: an Italian term for what is essentially a sorbet. There is debate as to whether sorbet and sorbetto are identically equivalent, or if Sorbetto is actually a creamier version but they are both a dairy-free, egg-free fruit and water based frozen dessert.
Granita: the same base mixture as sorbet but it is not made in an ice cream machine. It is frozen in a container, stirred while freezing yielding a more rustic, grainier texture.
Dairy and/or egg Frozen Desserts
Ice Cream: a creamy frozen dessert made from milk and/or cream, often with a custard (egg) base, incorporating other flavors.
Ice Milk: a frozen dessert similar to ice cream but made with milk instead of cream and containing less butterfat leaving it less creamy than standard ice cream.
Sherbet or sherbert: a frozen dessert whose main ingredients include fruit juice, sugar and water but also milk, egg whites and/or a stabilizer such as gelatin.
Gelato: most similar to ice cream, Italian in origin, gelato is denser than American ice cream due to containing less butterfat (usually less than half the normal amount in American ice cream) as well as its freezing method introduces less air leaving it more dense.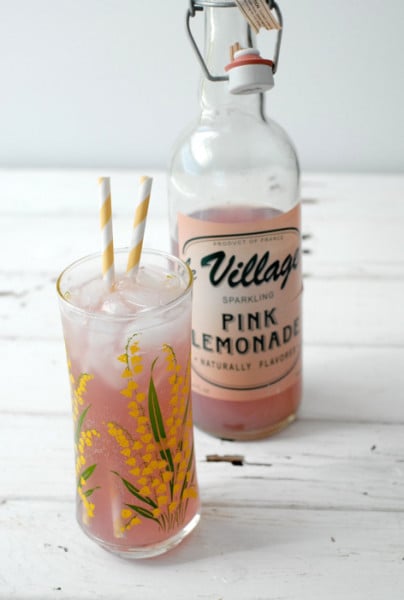 I love ice cream as much as the next girl. In fact early on after starting Boulder Locavore I became so smitten with David Lebovitz's 'The Perfect Scoop', which I believe to be the best collection of homemade ice cream recipes, I decided to 'Julie and Julia' my way through the entire cookbook and record photos and tasting notes on my blog. As delicious as was the endeavor, I quickly realized were I ever to be interested in wearing something more form fitting than a potato sack, it probably was not the best choice for blog subject matter.
Something else I realized (not at the hand of The Perfect Scoop); every time I eat ice cream I end up very thirsty. Does that happen to you? It's ironic that what really presents itself as a cooling treat ends up making one pant like a dog. So as our heat climbs and I dream of food options to cool off, I have begun to envision Sorbet.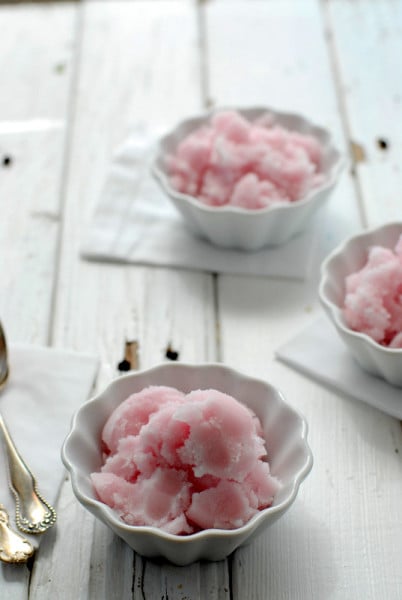 The other evening the recipe development wheels began spinning with a fixation on the idea of Pink Lemonade sorbet. I am charmed by the color pink in a food and felt making a sorbet from pink lemonade would be sublime. I rarely settle on the basics loving to layer flavors, so mentally began whirling through what else would make a perfect match with the pink lemonade. I decided Lavender and Thyme would do the trick and was off to the store at 8 p.m. to make it. I'm a bit of a 'dog with a bone' when the recipe experimentation mood strikes.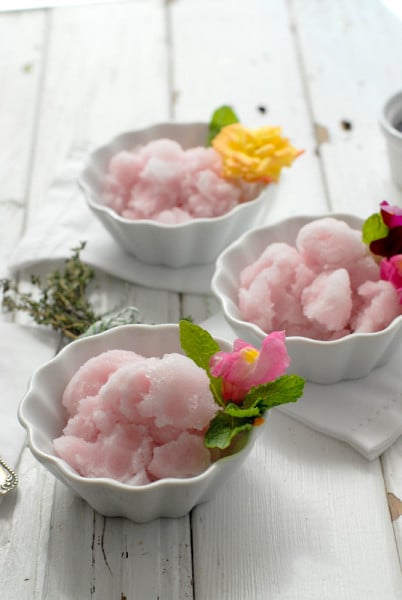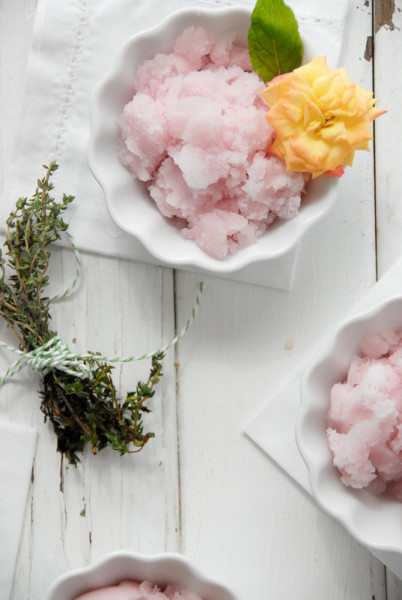 Despite being in the mid 80's it clearly is not yet full-fledged pink lemonade season. The normal set of options were down to one; a naturally-flavored brand of sparkling pink lemonade. Natural flavoring was a must and I decided experimentation with the sparkling part would be okay with me. I learned later that though the sorbet was beautifully colored and flavored, the carbonation yielded a very light frozen dessert that did not adhere in the usual denser perfect scoops. Something that could easily be overlooked for my purposes but a lesson learned I'll share with you!
My crew of overheated taste testers loved the sorbet. Each the flavors of the lemonade, lavender and thyme were individually discernible and worked together to produce an elevated and sophisticated taste of summer while truly quenching the thirst. I think sorbet can be thought of to be somewhat 'wimpy' in flavor when compared to ice cream but I'm here to say 'not so'. This sorbet does not disappoint. You'll be cooler for serving it; literally and socially!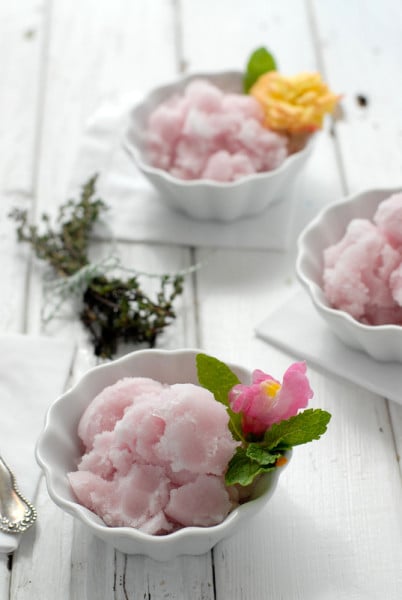 More Recipes You'll Love!