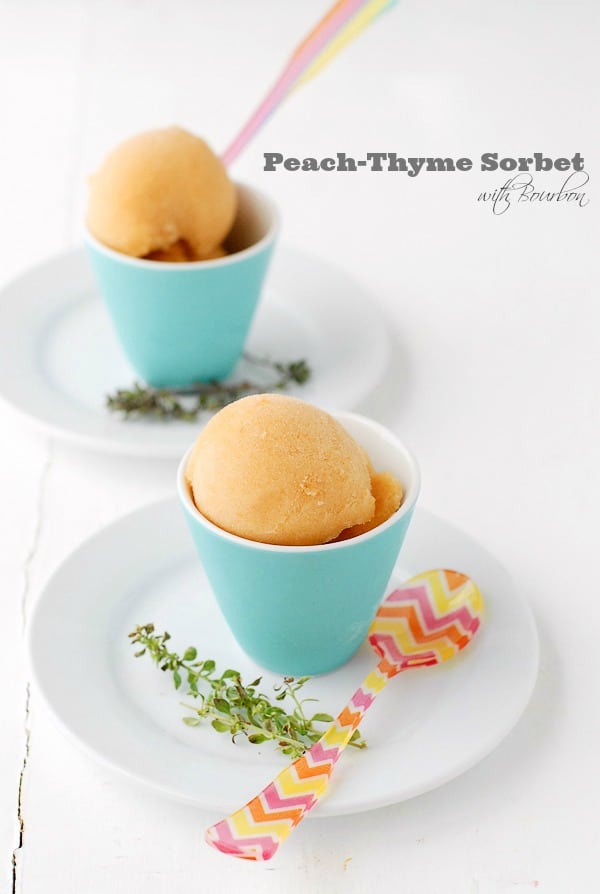 I think there is no more quintessentially 'summer' fruit than a peach. At least in our area, the arrival of peaches signal summer's heyday. We are fortunate to have superb peaches from the Western Slope of the Rocky Mountains, grown in the same area responsible for the vineyards feeding Colorado's wine industry. The 'Palisade Peaches' are large and firm delivering an irresistible nectar. They remind us the end of summer is near but frankly everyone is gobbling up so many delicious peaches, the blow is lessened!
I love ice cream but have found myself craving more sorbet this summer. A quick primer on ice cream and sorbet: ice cream is made with dairy cream where sorbet is a water or juice based frozen treat with fruit being at the center of the flavor. I find ice cream often makes me thirsty, where sorbet delivers the intense flavor of fruit in a thirst-quenching form.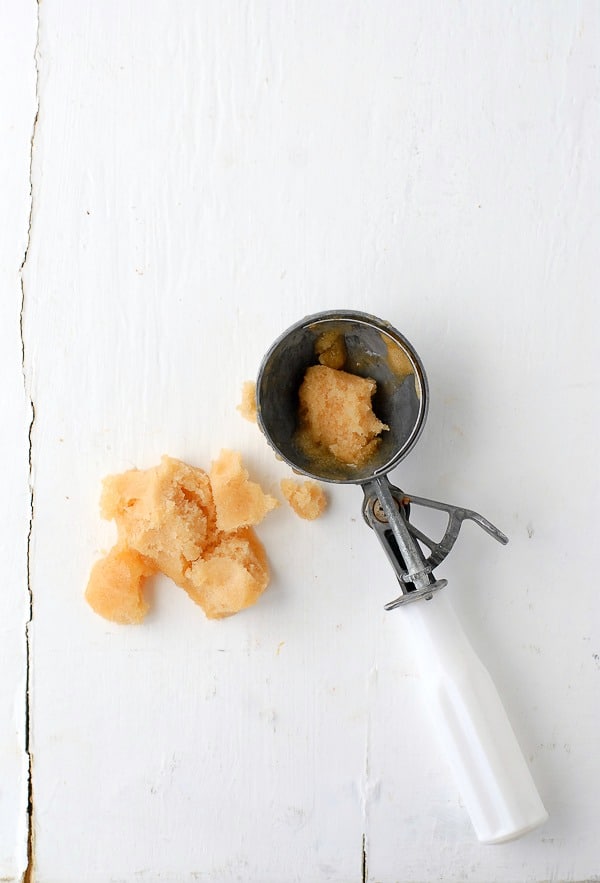 While in Paris on our summer vacation I found myself picking up kitchen items as souvenirs. There was a particular store I sought out that makes darling plastic spoons. I use them often (they can be spotted in many Boulder Locavore recipe photos) and could not wait to stock up. When in the store it was almost too much to take as I wanted to buy almost everything. Knowing we were traveling light, and worried over bringing home breakable items I limited myself to a few small bowls including two which were a beautiful blue color in which I knew I'd have to serve Peach Sorbet. The inspiration for new recipes is often unpredictable!
When returning home peach season was in full swing. Our CSA farm fruit share was pounds of peaches and we have been taking trips almost daily to stock up at our favorite grocery store. Never satisfied with the status quo, I added some Lemon Thyme from our garden to the simple syrup mixture for the sorbet as well as a bit of Bourbon. The alcohol from the bourbon evaporates leaving a touch of bourbon flavor which I love with peaches (though should you prefer to omit it, additional water may be used in its place). The sorbet is a wonderful mix of peach, light citrus (from the lemon thyme and lime juice) and hint of bourbon flavors! I can't think of a better homage to summer's heat.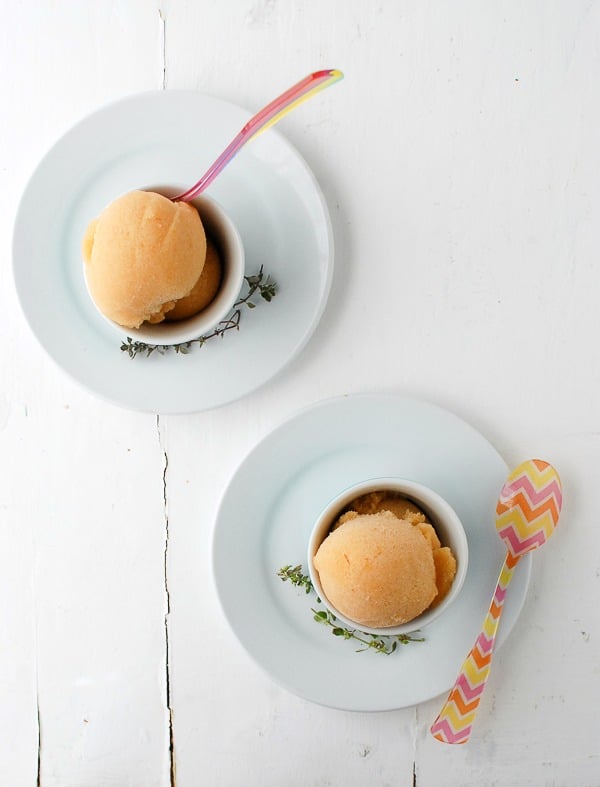 More Recipes You'll Love!