This classic Coffee Cake recipe is sweet and simple. Filled with a brown sugar cinnamon ripple and streusel topping. Perfect for a cozy weekend morning.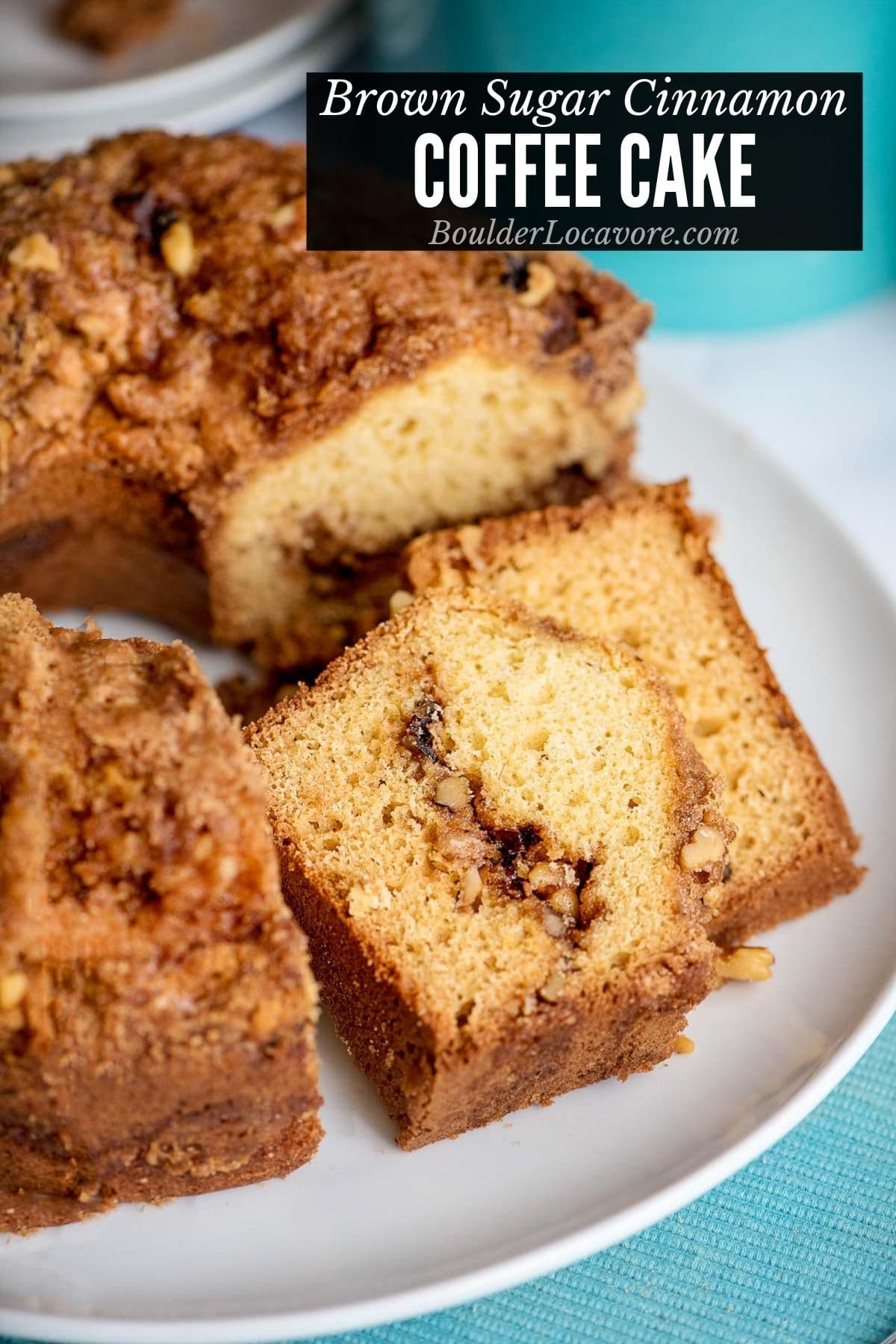 This recipe is from my Great Grandmother's recipe box. It has been a treasured breakfast recipe in my family for decades!
She titled it 'Filled Coffee Cake' and with the delicious brown sugar cinnamon streusel you'll see why.
The crunchy, sweet filling is the secret of this easy coffee cake recipe!
It's like finding a treasure in the middle of the light breakfast cake.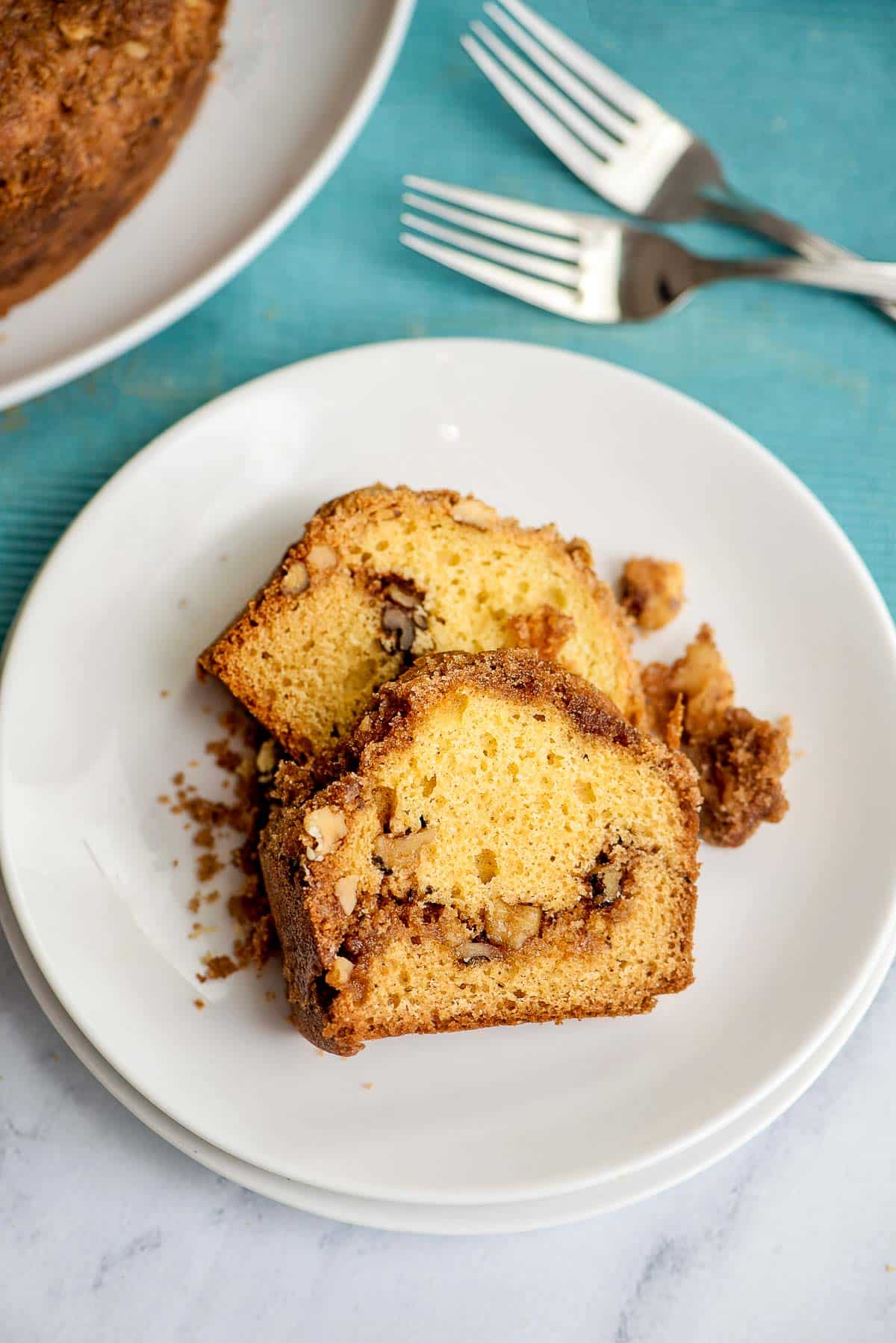 Have you ever noticed whatever traditions one is raised with become cemented in their consciousness as the gold standard for how things should be done? I have found the same for holiday traditions. The unfolding of Christmas morning is well ingrained from my upbringing and is still upheld in my current life. Stocking gifts are always wrapped in white tissue paper. Stockings are opened first thing and followed by coffee (for adults) and coffee cake. Just a little bite before diving into opening the 'big gifts' underneath the tree which is followed by a more formal, hot breakfast.
My maternal Grandmother died about four years ago in her early 90's. She lived a rich and active life. When we went through her belongings I found myself desiring items that were very ordinary. I took her vintage red Swingline stapler. A small white alarm clock. Things that would slip into my everyday living and keep her present.
I also have her recipe box. The old school tin box stuffed with handwritten treasures spanning decades of cooking. Though I did not think of her as a culinary devotee I recently pulled out the box and went through all the recipes. It was like a walk amongst my family lineage. There were recipes from my Great Grandmother in her handwriting as well as a myriad of other relations. In this day of everything cyber, holding a piece of paper with their actual handwriting is like being in the kitchen with them.
RECIPE INGREDIENTS + NOTES
Cake
Flour – regular or gluten-free measure-for-measure flour blend can be used. The recipe has been made with both. I recommend Bob's Red Mil 1-to-1 flour blend if making it gluten-free.
Baking powder
Granulated sugar
Salt
Shortening
Eggs
Vanilla
Streusel Mixture
Brown sugar
Flour
Cinnamon
melted Butter
Nuts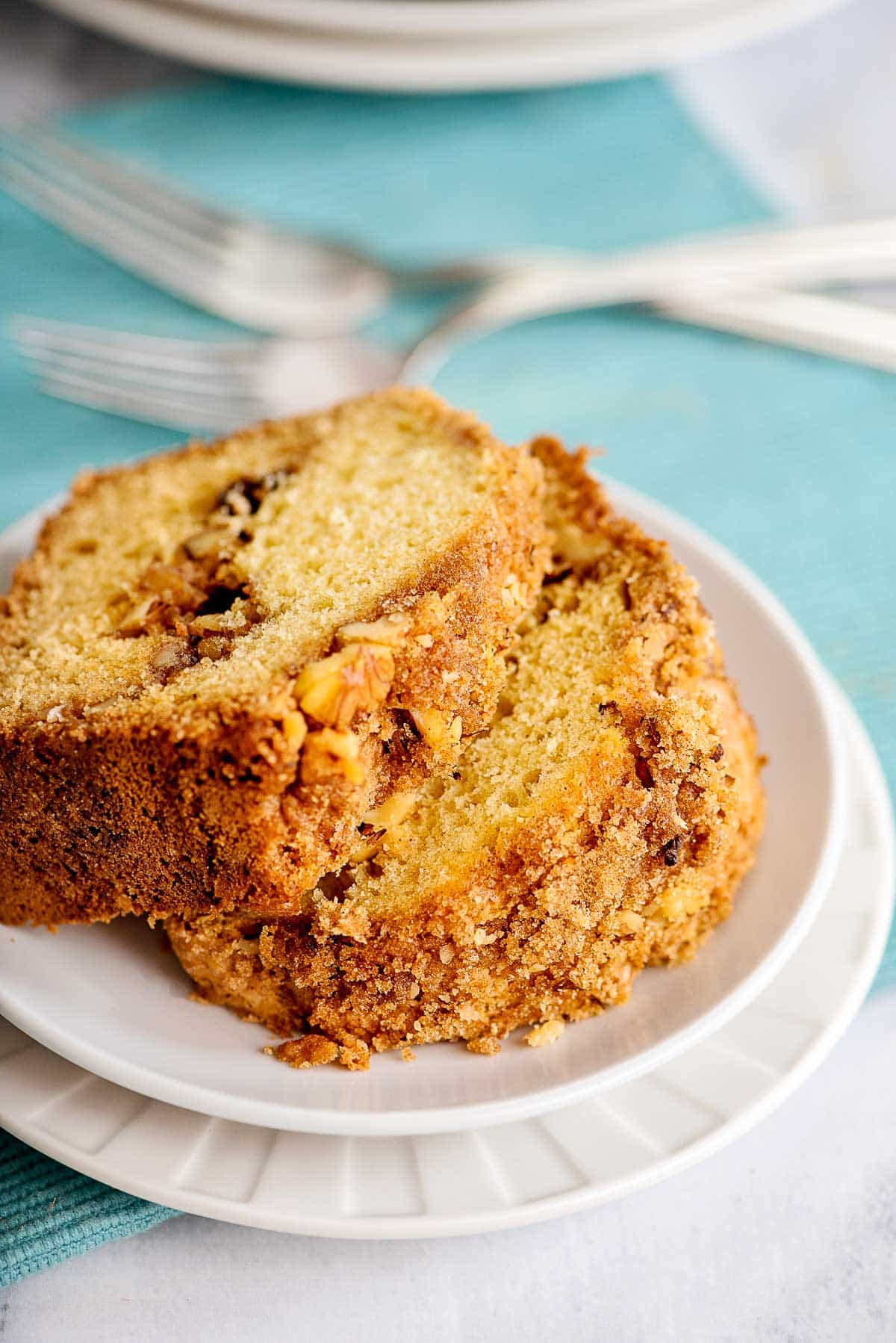 This year in preparation for the mandated Coffee Cake on Christmas morning I decided to try some recipes from Nana's recipe box. I selected one that was Nana's (my grandmother) and one that was Grammy's (Nana's mother, my great grandmother). I made them both not knowing what to expect. I found myself wondering about when they made them? In the case of Grammy's it could have been mid last century or earlier! I was struck by their similarities. Wondering in the case of Grammy's when baking powder and baking soda came on the baking scene with her overt notation on the recipe card that yeast was not used as though one might not know that. It was refreshing to see no preservatives, no artificial colorings; just real food.
I wonder about YOUR food rituals, my cherished readers? What are your tried-and-true food habits for the holidays? How do you spend your Christmas Eve? Christmas Day? Boxing Day? Do tell!
Whether you have Coffee Cake on Christmas morning or not, I'm passing along Nana and Grammy's recipes. Happy holidays from me and my maternal lineage of cooks
More Recipes You'll Love!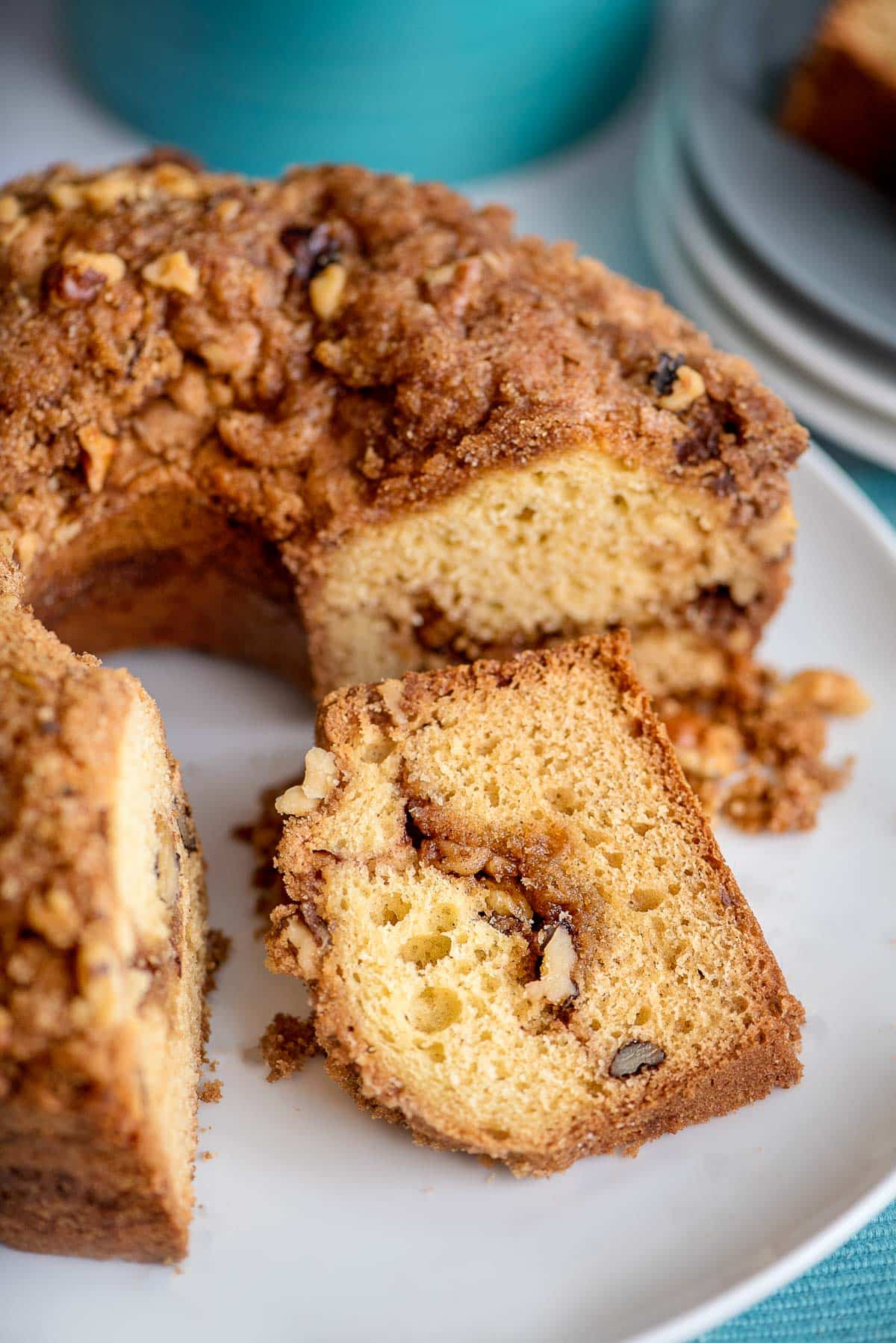 Did you make it? Please RATE THE RECIPE below!
Please SUBSCRIBE and FOLLOW ME on FACEBOOK , TWITTER , INSTAGRAM and PINTEREST !