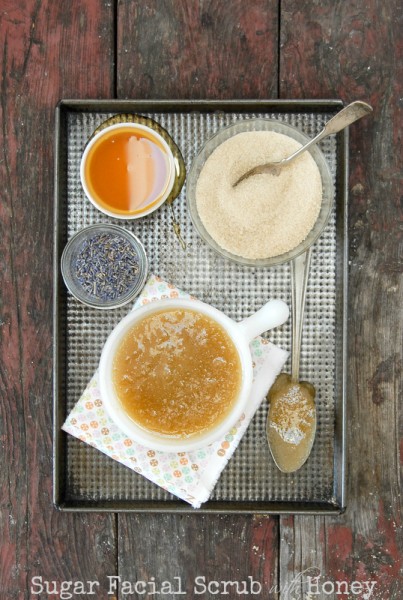 I am completely besotted with a new book that has come my way: Honey Crafting. Like most, I respond quickly to the aesthetics of a book; its shape, any texture in the cover, color, font style. I immediately loved everything about this book. I love the handmade feel of the paper cover in amber tones of honey. I love the friendly fonts that harkens back to simpler times but that feel hip instead of 'old'.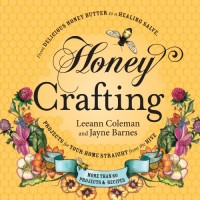 I've long believed in the properties of honey. I've been told if one eats honey from their local area it helps build their immune system. Years ago well before glycolic acid peels and microdermabrasion procedures were in vogue I had honey facials. The natural aesthetician swore by the antibacterial properties of honey. And of course it tastes and smells so wonderful, like the countryside on a lazy summer day.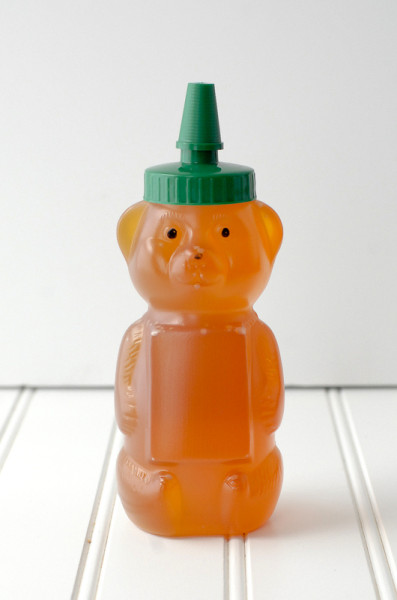 Honey Crafting presents the full gamut of honey opportunity. Beginning with a light and informative honey history, the book goes on to unfold a treasure trove of honey projects for the home, body and kitchen. The recipes range from intriguing (Molded Beeswax Ornaments, Beeswax Lantern), and soul warming (Chai Tea Body Scrub, Mandarin Clove Lip Balm), to utterly delicious (Chile Infused Honey, Honey Mustard Pork Chops) and irresistible. There is something for every cook, crafter, those sustainably minded and anyone who likes to have a hand in making the products they use and eat. The projects and recipes are simple with whole, clean ingredients that radiate ingenuity and flavor.
Besides the clean, glossy pages with the large easy print and honey-colored titles, a favorite part of the book is a section at the end about beekeeping. Both authors, Leeann Coleman and Jayne Barnes, are beekeepers and producers of beeswax products. The authors provide a simple primer for those possible interested or others merely intrigued about the art which is making a strong resurgence. There is also a list of supply sources at the end of the book which I always appreciate.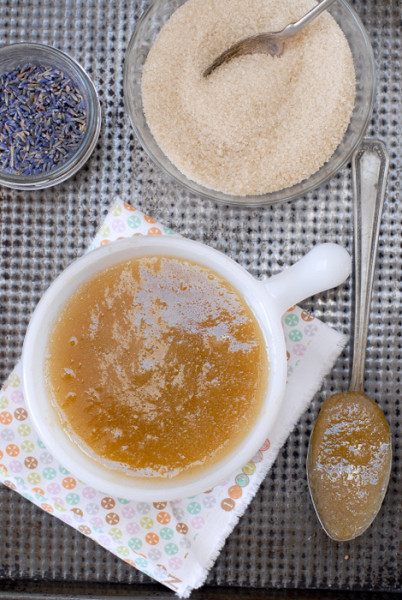 I'll be sharing a delicious recipe for Honey Chili Chicken in my next post (and a giveaway of a copy of the book too!) but could not resist making a body care product that minus the essential oil is completely edible: Sugar Facial Scrub with Honey. It's equal parts honey and sugar for a fabulous exfoliation and rejuvenating effect, and of course the price to make it can't be beat.
The essence of this book for me feels like laying in a hammock under a large shade tree in the late sultry heat of a summer's day; early evening crickets beginning to chirp, perhaps sipping on some of Honey Crafter's Homemade Honey Lemonade. I found it to be a much needed respite in our cyber-driven 24/7 world, and one that I crave. I'm sure I'll spend many hours of escape wiling through recipes and projects, leaving my kitchen smelling sweetly of a simpler time.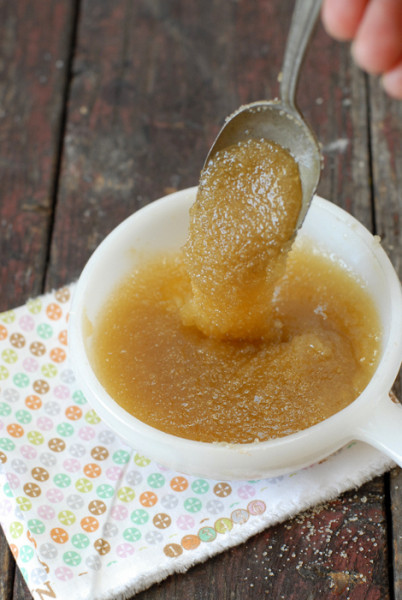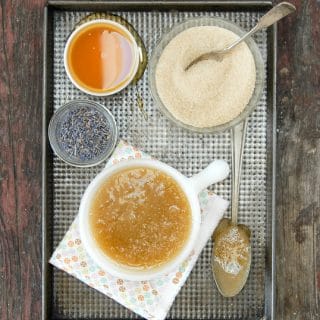 Sugar Facial Scrub with Honey
"This simple, rejuvenating facial scrub harnesses the full healing power of honey. Honey has the properties that can kill harmful bacteria that live on your skin, and cause blemishes and infections. It's also rich with Vitamin B, that can prevent your skin from becoming scaly and irritated" -Honey Crafting
Print
Save Recipe
Recipe Saved!
Pin
Rate
Ingredients
1

cup

Granulated Sugar

1

cup

Honey

2

tablespoons

Olive Oil

2-3

drops of your favorite Essential Oil*
Supplies:
1

pint

Jar with lid

Large bowl
Instructions
In a large bowl, briskly mix together the sugar, honey, and oils until fully blended.

Refridgerate in a tightly covered jar.
Notes
*I used a mix of Lavendar and Tea Tree oil for their antibacterial and soothing qualities.
Recipe excerpted with permission from 'Honey Crafting' (F+W Media)