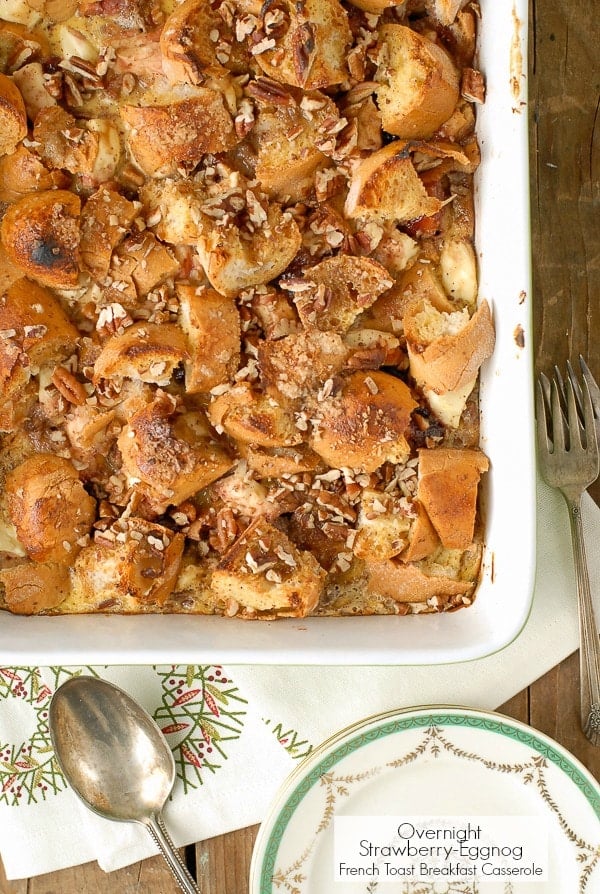 Do you have certain foods that are traditional as part of your holiday celebration? When I was growing up we had a very specific Christmas morning routine. Stockings were opened first while the adults had coffee and we nibbled on homemade coffee cake. Everyone took a turn to open until we aborted that when it took over four hours one year when extended family was visiting.
Following the stockings we had a break with a more hearty traditional eggs and bacon type breakfast food before proceeding to the larger gifts. I originally love the ritual of that approach and carried that into my own family until a few years ago. Turns out coffee cake is usually too sweet first thing in the morning and at the time my kids were still getting up before dawn to check out the loot. If we did have coffee cake, no one really wanted the official breakfast in between gift types. And only eating coffee cake made everyone wiggy.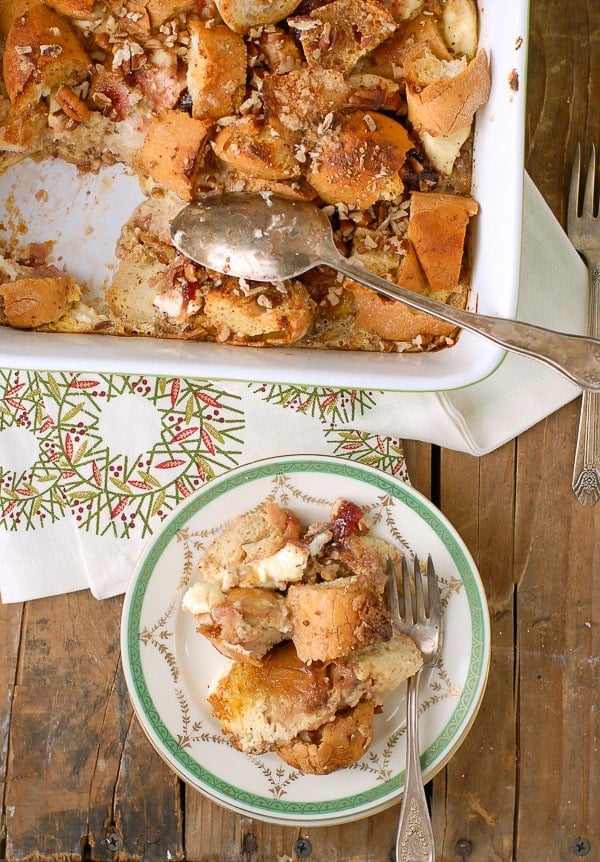 This year my daughter and I picked up a Christmas tree on a day she gets out of school mid-morning. We wrestled onto the car, and got it home securely. I sawed off the bottom inch, drilled holes into the stump, prepared an experimental mix of warm water and dissolved sugar to extend the life of the tree (which seems to have worked as it is still taking in water a few weeks later) and got it get up in the stand. Normally a full family activity, we simply did not have weekend time to do it early in December.
Since we got the tree home, there it has sat, with two ornaments added from our Countdown to Christmas. There has been no time to haul the decorations out of the garage rafters or put up much else. I'm finishing off gifts online with expedited shipping hoping to be on time. When I think ahead to Christmas morning I need a delicious solution that is forgiving on time. And I have that to share today: Overnight Strawberry-Eggnog French Toast Breakfast Casserole.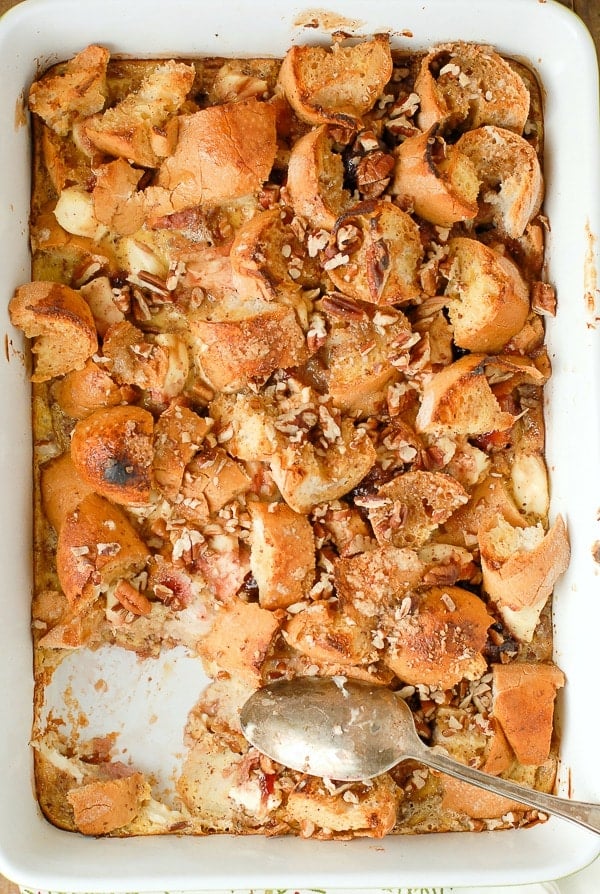 I am in heaven about this casserole. The ingredients are simple and not fussy. It can be prepared up to 24 hours before you cook it. It has the most wonderful texture; like bread pudding (the bottom) meets French Toast meets a Danish. The bottom is creamy and the top has a rustic texture that is very satisfying. Wondering if it might be soggy sitting beforehand for so long? Nope, it is not at all. And who doesn't have 20 minutes on Christmas Eve to put it together? No thinking required on Christmas Day, just pop it into the oven.
The eggnog flavor is very subtle in the casserole with the strawberry preserves and Neufchatel (or low fast cream cheese if desired) being more prominent. Certainly if making this out of the holiday season, Half and Half could be substituted for the eggnog making it a perfect dish for a brunch or potluck. And it's so darn easy!