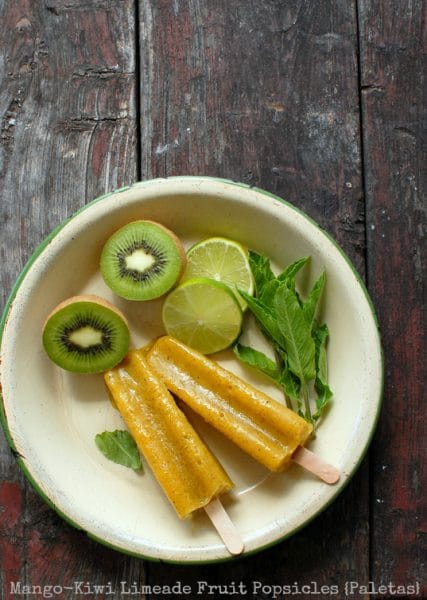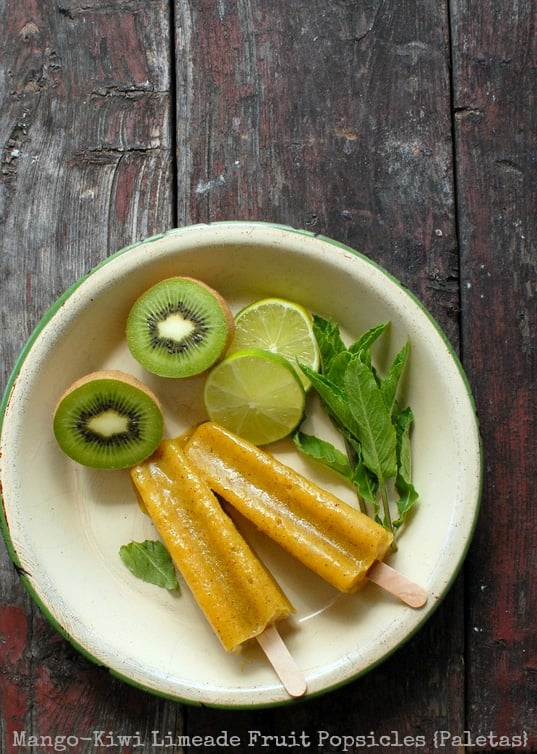 As if right on cue our temperatures have accelerated to summer-strong with no gentle segue. Currently I can't eat enough fruit, drink enough water, fathom the idea of eating anything with much substance and am obsessed with fruit popsicles. Last week I shared a recipe for Pink Lemonade Lavender Thyme Sorbet that completely hit the hot weather spot with a cooling, quenching effect. I would gladly pass on ice cream when the heat is high for a natural sorbet or good fruit popsicle. To me it is the common ground between drinking something thirst quenching, eating juicy fruit and having something ice cold.
My true popsicle love is Paletas, or Mexican popsicles. They differ from the traditional American popsicle in that they are made with fresh, pulverized fruit (often with some of the fruit left semi intact) and lightly sweetened naturally with cane or agave syrup. American popsicles often are water-based, sweetened with high fructose corn syrup or refined syrup, without actual fruit as the main component. Paletas by virtue of how they are made are healthier and truly like eating sweet, blended, frozen fruit.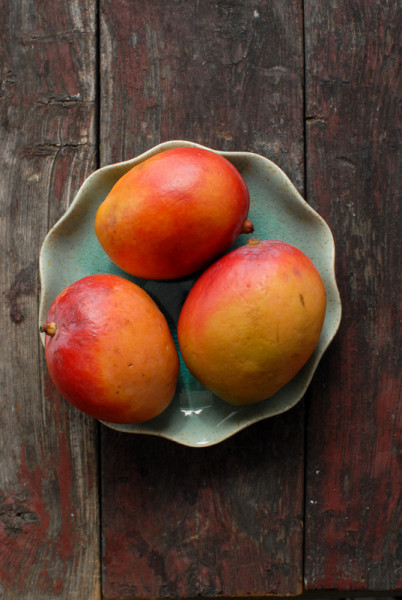 As the temperatures rise, the ideas for popsicle or paleta recipes rage in my head. Wanting a special frozen treat for this holiday weekend I whipped a batch of Mango-Kiwi Limeade popsicles with a light touch of mint and ginger. They are tropical with a subtle zing making them refreshing and summery; perfect to kick off the season!