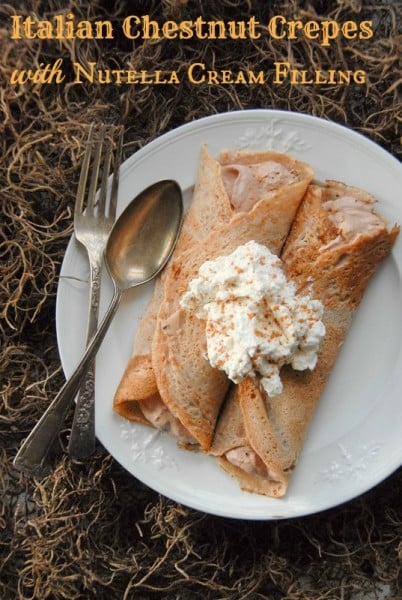 When I was growing up a favorite holiday outing was an annual trip to The Magic Pan restaurant for a meal of crepes. Originally started at Ghirardelli Chocolate in San Francisco, The Magic Pan became a nationwide chain of restaurants all serving up both sweet and savory crepes. It was all very exotic to me; the finely rolled, airy crepes filled with warm, rich fillings. I remember dressing up and usually going to the restaurant after a city outing to see the Nutcracker Ballet, another annual celebration of the season.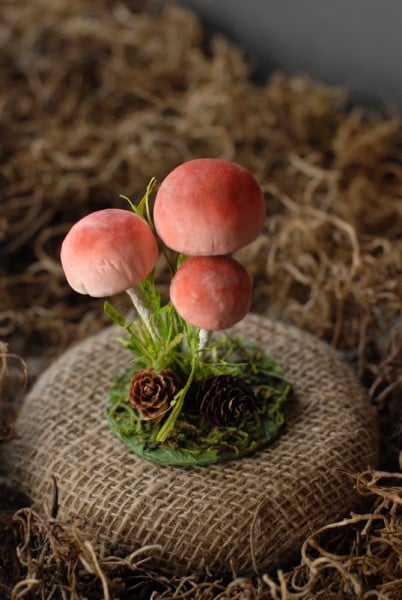 When my children were younger I was flooded with the magical memory and wanting to afford them a visit to the popular creperie. But alas when sleuthing I learned they were no longer in business. Having since become gluten free I put crepes in the 'won't have that again' category until recently.
One benefit of eating gluten free is the exposure to the variety of flours available. Loving a novel or unique find, when I ran into Italian Chestnut flour* I had to buy it. Made from 100% ground chestnuts it harkened to the rustic, cozy quality I love about fall and winter. I noted a little crepe recipe on the back of the bag which really piqued my curiosity. I went home and began to experiment.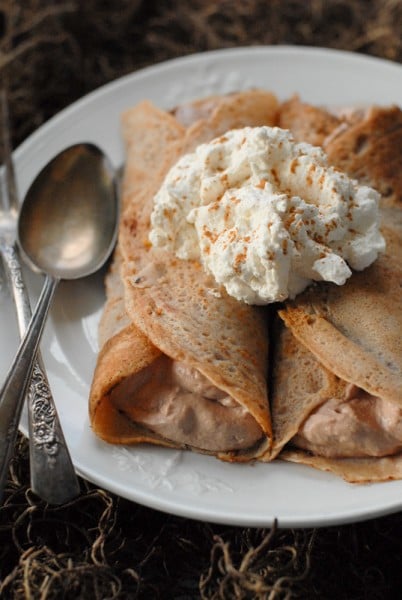 After a few rounds of changing around ingredients I was delighted to have fashioned a lovely crepe that cooked quickly as a crepe is meant to do and was pliable to roll around delectable filling, in this case of Whipped Nutella Cream. The crepes bear a more rustic appearance than those paper-thin served at the Magic Pan but I did not care. I love things that look 'real' and these were welcoming and delicious. My success gave way to many ideas both sweet and savory crepes, and the satisfaction that crepes are back in my now gluten free repertoire.
*I purchased the Dowd & Rogers Italian Chestnut flour locally at Vitamin Cottage in Lafayette Colorado.