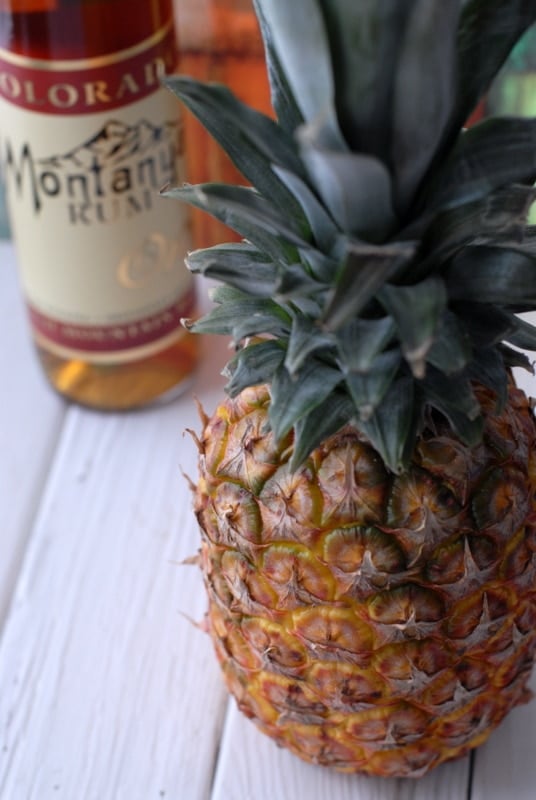 Normally I would not be bitten by the 'Summer Cocktail Bug' until mid June when the weather warms and everything begins to ease into the lazy smolder of the summer season.

It is only mid April I realize however summer seems upon us in Boulder.

We've broken temperature records by hitting almost 90 degrees in the past week.

Trees are in full leaf as we'd expect by the end of June and my cocktail fever has started to spike.
Making Homemade Pineapple-Infused Rum popped to mind and in less than an hour I was prowling the liquor store for Colorado distilled rums, not an area of my expertise.

Whenever embarking on a new infusion I try to take the opportunity to familiarize myself with another one of Colorado's 22 distillers.

In this case Montanya gets stellar reviews as a higher end product.

Perhaps a more boutique and more expensive option for infusing but the words of friend and President of the Colorado Distiller's Guild, Rob Masters,

ring in my head whenever reaching for a cheaper option; 'Garbage in, garbage out'.

That is not to say spirits that are not boutique or pricey are not good, more that the quality of the spirit one uses will reflect in the end infusion.
When perusing Montanya's website I was not surprised to find their claim about 'why Rum in Colorado?' to mirror what I've heard from many local distillers:

the water.

A high percentage of a distilled spirit is water, therefore allowing our superior Rocky Mountain water quality to shine in our spirits.

Additionally Montanya points out the world's fine rums are distilled at altitude making their base of Crested Butte perfect for Montanya's mission.

There is far more going into Montanya's successful formula that I won't delve into here but suffice it to say using their Oro Dark Rum created a perfect summer kick off infusion.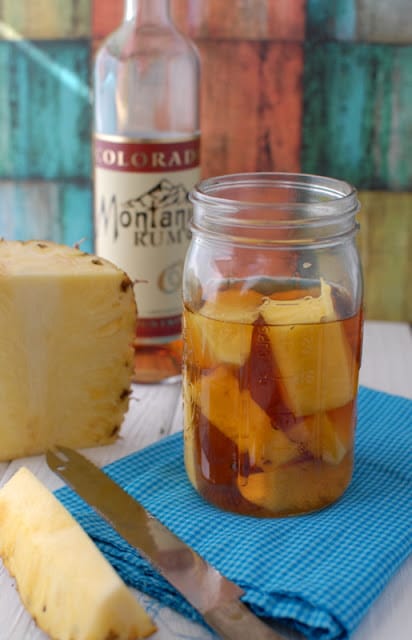 Selecting a pineapple that is fully ripe allows imparting of more flavor.

I have been told one way to ensure this is to pull on the outside top leaves and if they come off easily it is ripe.

I personally use the pressure test; squeeze the pineapple and try to find one that has a bit of give (not rock hard but not soft either).

On using dark vs light rum:
I loved the idea of dark rum though use what you prefer and would use in cocktails.
·
1 medium pineapple (about 5-6 inches tall, excluding the top)
·
2 cups light or dark rum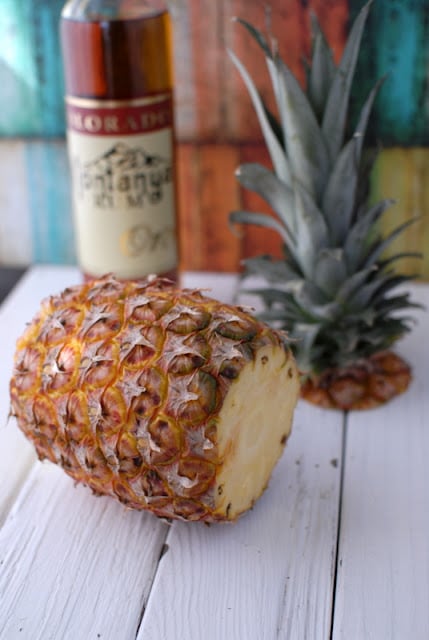 1.
Cut top and bottom off pineapple.

Peel and core the pineapple.

Cut pineapple in half vertically, and then cut one half into 4 spears.

3 of the spears will be used in the infusion.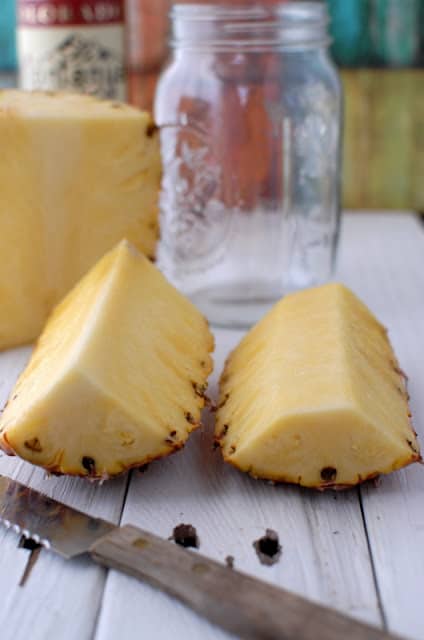 2.
Place 3 pineapple spears and rum in a sealable 1 quart glass jar.

Allow to infuse for 2 weeks in a cool dark place.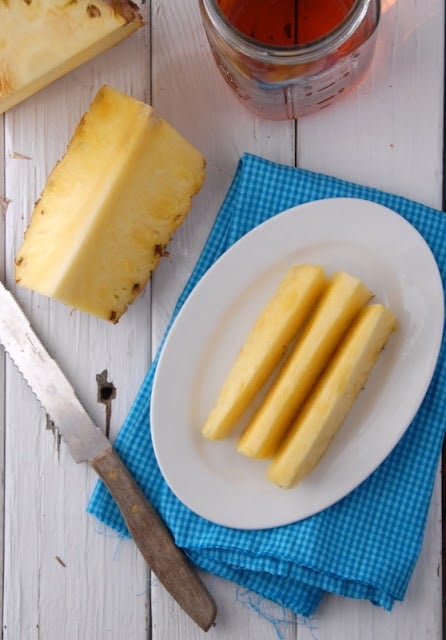 3.
After 2 weeks, taste the rum and if the pineapple flavor is to your liking, remove pineapple (do not discard; see below) and reseal, storing in a dark cool location.
Using the Rum infused pineapple
:

I would not be able to bear discarding the rummy pineapple spears and would find a delicious use for them.

Chopped up in adult-strength muffins?

Cocktail garnishes?

Chopped over ice cream? Blended into homemade ice cream?

Super strengthening your morning oatmeal?

You get the point.

Find something fabulous to do with them.