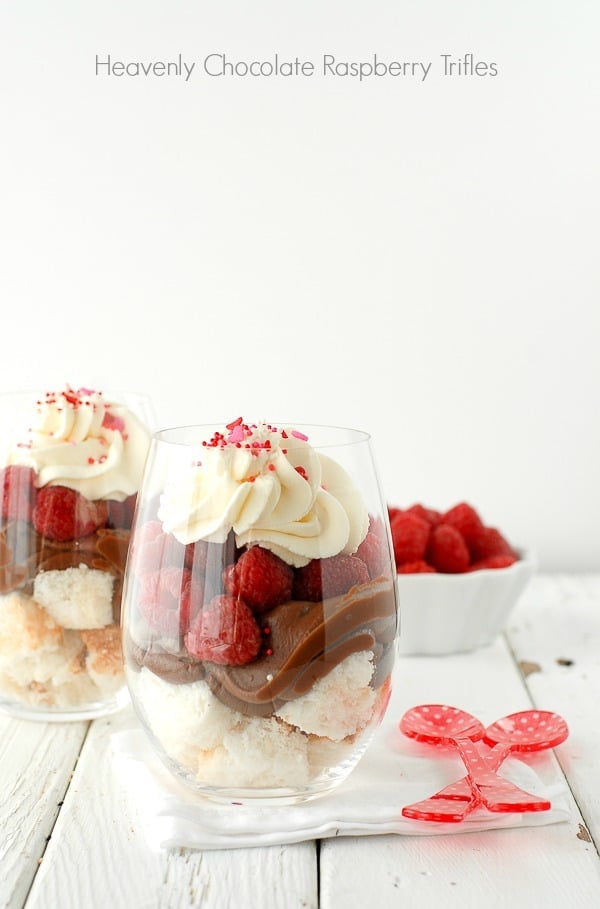 When I was growing up my maternal grandparents lived in San Francisco. For those who know 'the City', as my Grandmother always referred to it, they were on Russian Hill, facing Coit Tower above the bustling intersection of Columbus and Bay streets.
There was no more fantastic location to me. When we'd come to California to visit them we spent all our time out exploring. They were a few blocks from the cable car turnaround for the line that went downtown.
Fisherman's Wharf was a few blocks over from that. But my all-time favorite walk was to the Ghirardelli Chocolate Factory by the bay.
At the time it was a working factory. As you'd near the building you could smell the chocolate which was as close to a Willy Wonka experience as I could imagine.
I loved being able to see the chocolate being made behind glass partitions and have a sample at the end. Watching the silky, molten chocolate being poured was pure magic!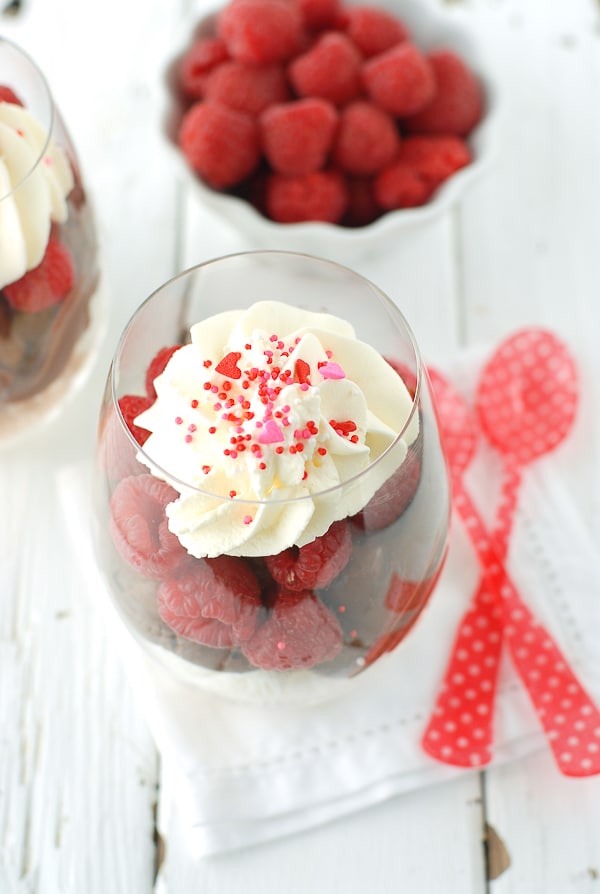 At the time Ghirardelli chocolate really could only be purchased locally.
However thanks to international logistics and the internet, anyone can order Ghirardelli chocolate online or find it in the local grocery stores.
My fond memories and positive experiences beckon me whenever shopping for chocolate chips and I always go for Ghirardelli first.
I keep a variety of their chips and bars in my freezer, ready for any unanticipated tap on the shoulder from my chocolate recipe muse!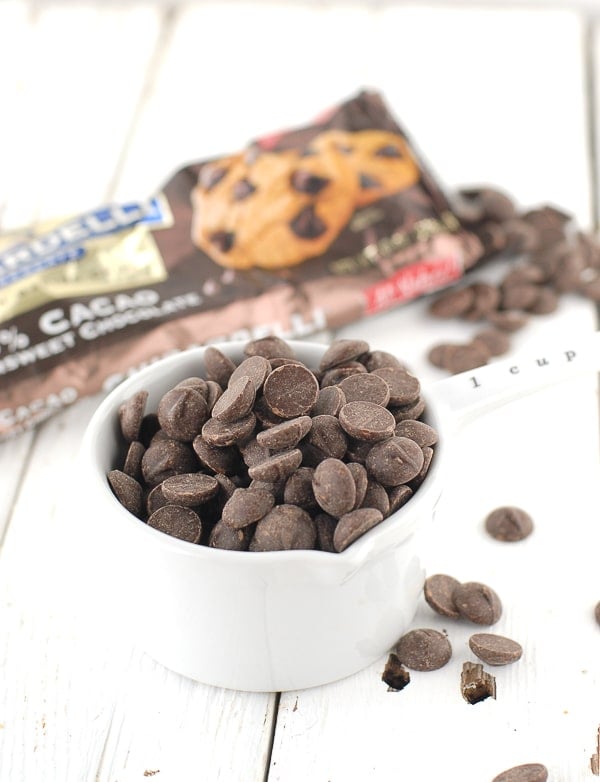 I have found myself over the past few years really enjoying darker chocolates the best. A higher cacao content provides a truer natural chocolate flavor to me. I feel it offsets the sweetness of any confection it's partnered with, making both flavors stand out more fully.
Recently I've been experimenting with Ghirardelli's 60% Cacao Bittersweet Chocolate.
The chips are larger and flatter than most baking chips, making them very quick and easy to melt into a rich, creamy consistency.
The bittersweet chocolate also provides a more significant flavor 'bite' when nested in something like a cookie. The chips are all natural and made with quality ingredients therefore adding a deep, authentic flavor to whatever they are added.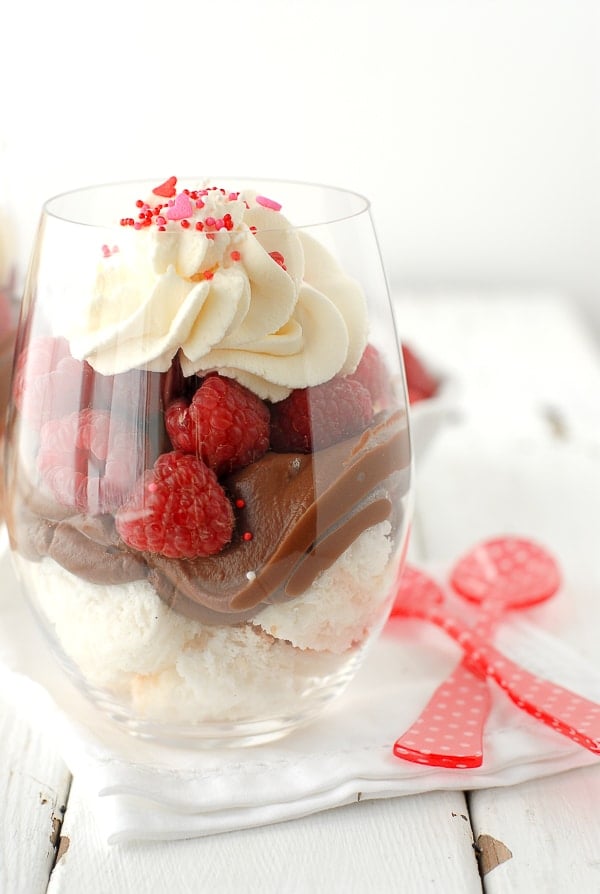 As I have been dreaming up special Valentine's Day confections, I wanted to make a special Trifle.
My kids asked immediately if I would please make homemade Chocolate Pudding and the ball starting rolling quickly toward Heavenly Chocolate Raspberry Trifles.
Chocolate and raspberry are a quintessential flavor combination that I love.
For the cake, with my Grandmother in mind, I used a gluten-free Angel Food Cake.
Angel Food cake feels to have become lost behind the current day fascination with the more dazzling salted caramel, Cake Pops, and Cronut confections.
This dessert seemed a perfect place to incorporate Angel Food cake along with the luscious, flavor-packed Bittersweet Chocolate Pudding, fresh Raspberries and a bit of whimsical whipped cream and sprinkles to top it all off! Indeed the combination of varied flavors and texture were a hit with my taste testers as I know they will be with yours as well!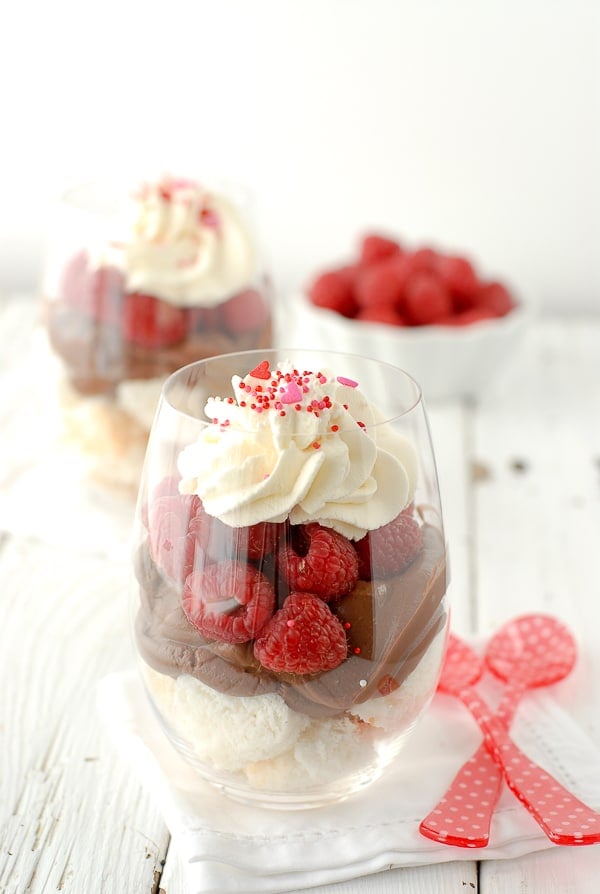 This post was sponsored via Clever Girls and the content and opinions expressed here are all my own.