May I share the bain of my salad existence?

Dressing.
For years I never felt the dressing I made tasted as good as restaurant dressing and I'm not in favor of bottled concoctions for delicate organic spring greens (my personal bias).

I frankly just prefer freshly made dressing period.

Until I began to make my own vinegar, my creativity really fell down at the dressing stage of salad making.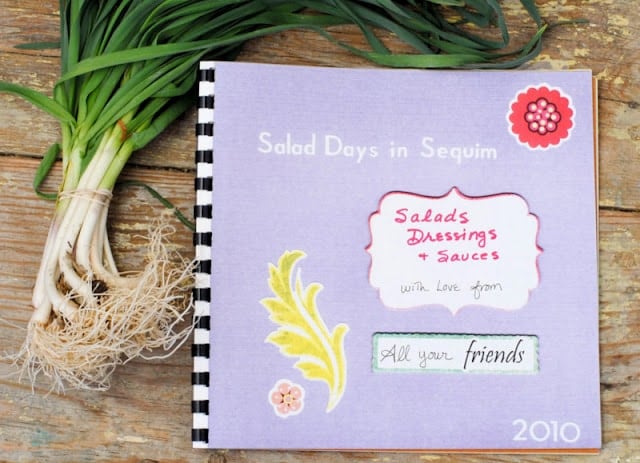 About a year ago, my dear friend Colleen of prior mention (the cyber co pilot of my New Mexico road trip) gave me what ranks with my favorite gifts of all time.

A friend of hers was moving to a new home with a vegetable garden, bearing promise of unending salad opportunities.

As a housewarming gift Colleen compiled all of her favorite salad dressing recipes from friends and family into a wonderful little scrapbook made with beautiful textured papers, kirigami (cut folded paper) and embellishments (all readily available at craft, paper or scrapbook stores).

The recipes span the gamut of any type of salad or produce dipping situation you could fathom.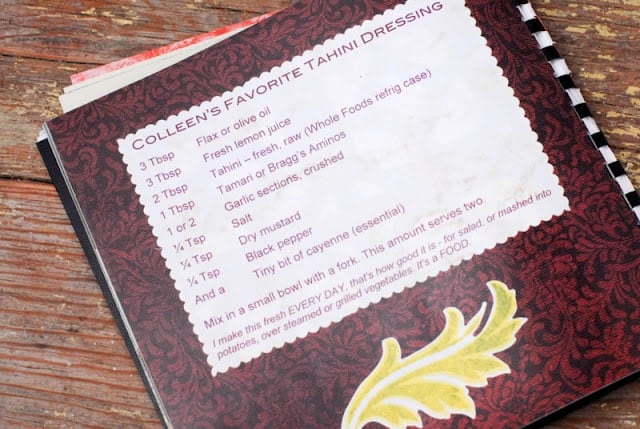 Colleen was generous enough to share copies of her creative gift with some other friends and I am a lucky recipient.

She took the original 8" x 8" scrapbook to Fed Ex Office (formerly Kinko's) to have it copied and plastic coil bound with a clear, plastic front cover.

I truly love it and use it all the time.
I'm lingering a moment on the book itself feeling there is no more fun gift, especially at this time of year with Farmer's Markets waking from the long slumber of winter. Also as a reminder Mother's Day is Sunday May 8, a smidge less than two weeks from now and I can't think of a better gift. It's easy to get into the dressing doldrums and I can't imagine anyone not loving such a great and personal gift.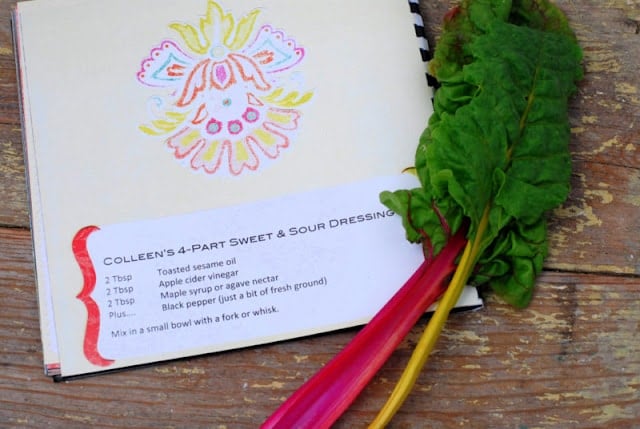 With fridge stocked with interesting greens I wanted to prepare a salad and share some of Colleen's favorite dressings with you today.

I hope you'll enjoy this re-entry to salad days and some delicious dressing recipes!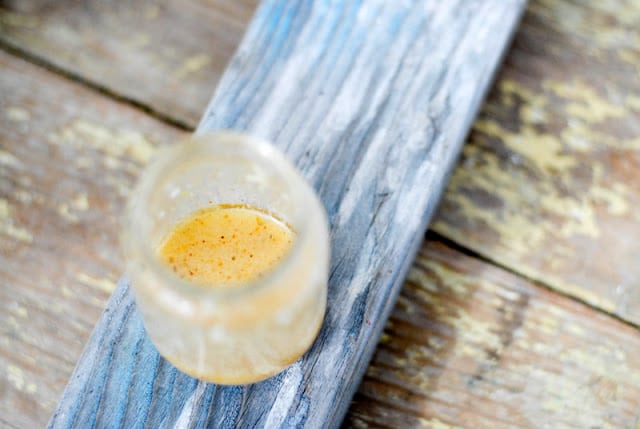 I decided on Classic French Dressing for my beautiful salad greens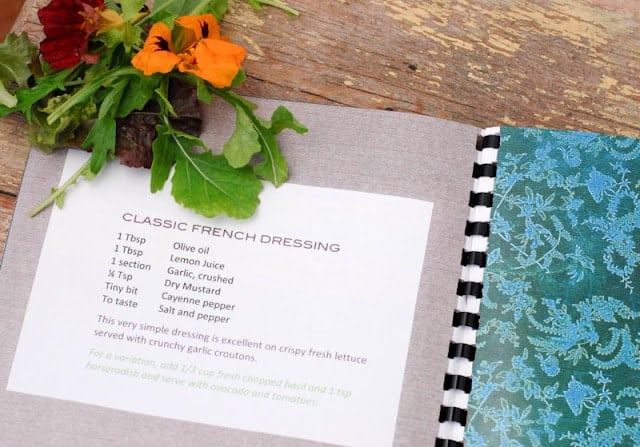 I doubled this recipe and it was the perfect amount for the large bowl of greens pictured at the top of the page
I must close on a humorous note.

Every girl deserves a photo assistant; mine is self appointed with four legs.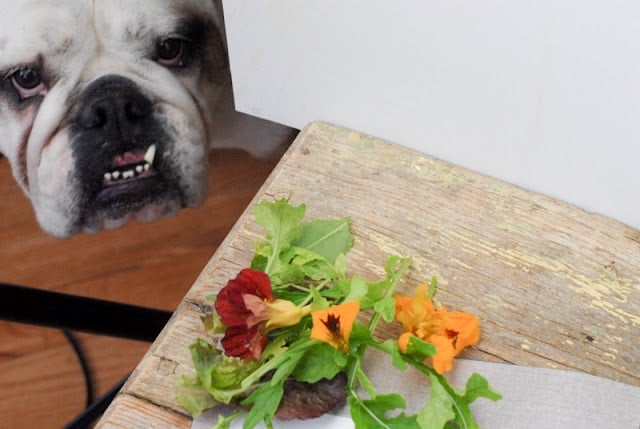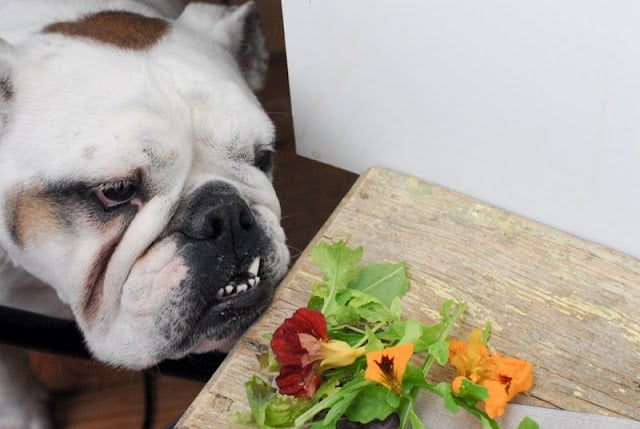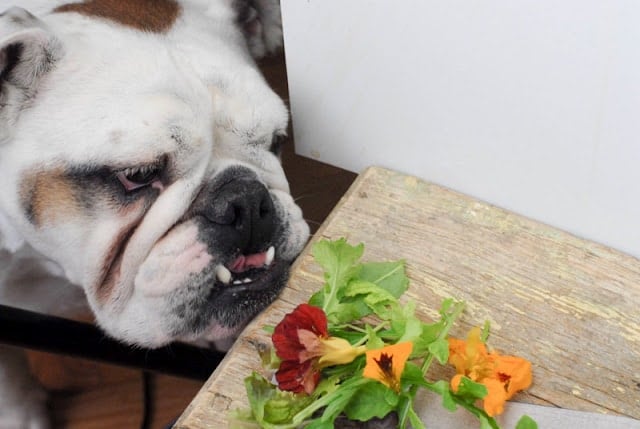 I spared you the swipe of the tongue on the greens photo.

But suffice it to say Lola decided arugula is not for her.