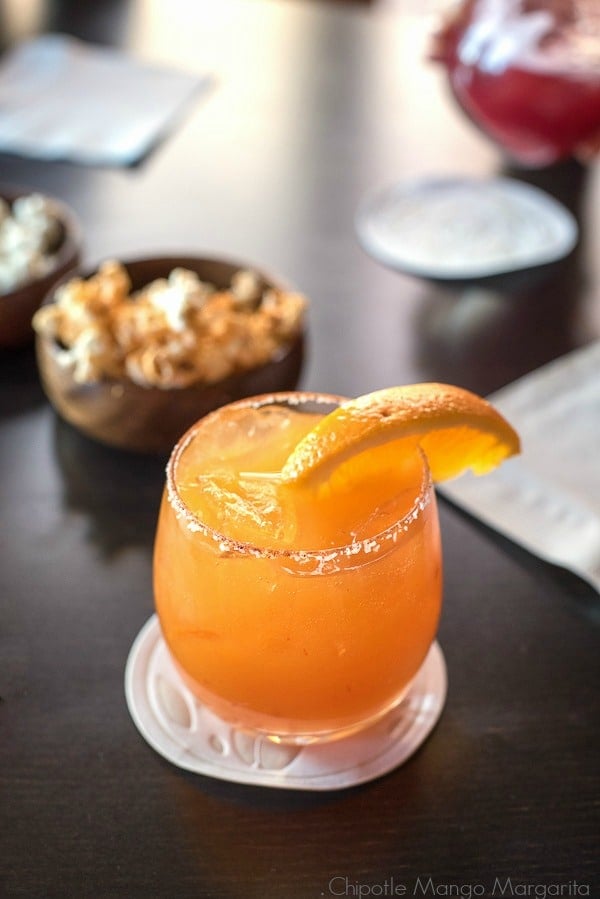 When planning our week road trip to Santa Fe, New Mexico, we were seeking to experience lodging out of the mainstream. We've stayed by the Plaza before, and though liking all the action and dining within a few blocks walk, it was time to get off the beaten track. Our first stay was at the Four Seasons Rancho Encantado resort. When pulling off the desolate frontage road into the resort my first impression was one of privacy and welcome seclusion. I felt like we were miles from mainstream civilization however in actuality it is a mere 10 minute drive to downtown Santa Fe. The resort is picturesque, serene and indescribably peaceful. Vacation had begun.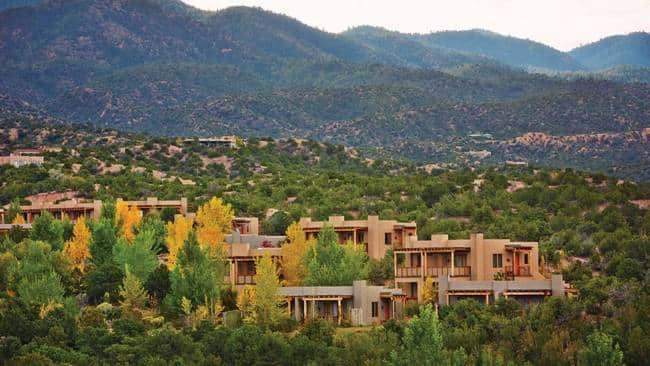 There are many, many things which differentiate this resort from others in the area and I'm going to share some of my favorites.
The Casitas and the Fire Butler
The resort is comprised of 65 individual casitas in small clusters giving the sense of privacy and space. Each has a private deck or patio and I'll shamelessly admit I spent plenty of time in the chaise lounge of mine in my plush resort bathrobe. We stayed in a double queen casita which easily accommodated our ability to spread out between luggage, computers, iPads and spare gluten-free food we tend to take with us. Full size native drums function as side tables (or percussion practice in the case of my son), double French glass doors open to the private spacious patio lined with bark-covered tree limbs fashioned into a fence. A separate kitchenette is equipped with a mini fridge, basic kitchenware, a fully stocked single-pod coffee maker and the bathroom was luxuriously spacious.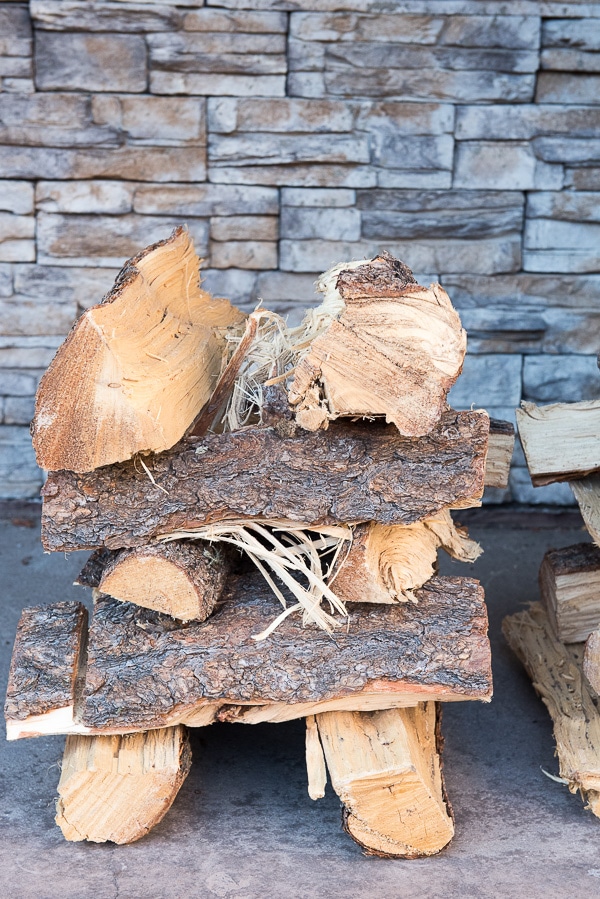 Each casita has an adobe fireplace stocked with fresh, fragrant pinon wood and fire starting supplies. A small pile of wood just outside the front door is stocked daily as well. There is nothing like the smell of pinon pine wood burning to bring the smells of the mountains and desert to life. The resort has a 'fire butler' on staff who will come to the casita to start the fire. It sounds pretentious but it was just the opposite. I'm very handy with starting fires myself but decided to check it out. A most humble, sweet man came to our room and what followed was more like watching an art form than a utilitarian lighting of wood. A magical combination of newspaper, fire starting squares, kindling and logs placed in precarious positions all culminated in a roaring fire the blazed for hours needing no care. As gently as he entered, our Fire Butler left us, mesmerized by his talent.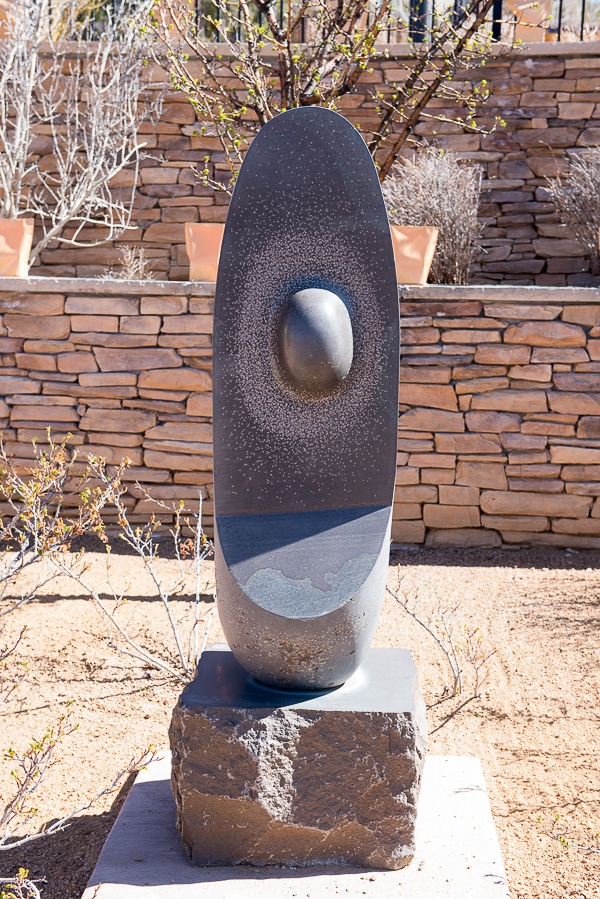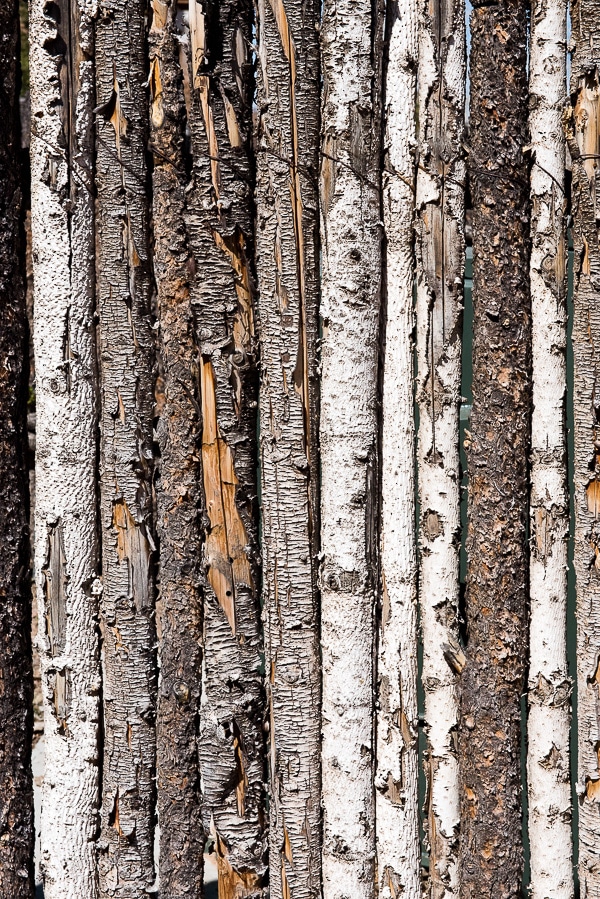 The Chipotle Mango Margarita
It's not usual that barkeeps are mentioned by name in online hotel reviews but exception was found with those at the Four Seasons Rancho Encantado. I had studied up before going and was not at all surprised to be found in the company of the genuine, happy and helpful bar staff. I love trying anything indigenous to the areas where I travel which includes the cocktails. The Chipotle Mango Margarita was the ticket with sultry, smoky flavors, a light touch of tropical sweetness and in a sunset hue fitting our timing gazing at miles of open land and mountains in the distance. Marcos, our bartender, whipped up a Strawberry-Mint mock mojito for the kids that had to be one of the prettiest drinks I've seen.
Recipe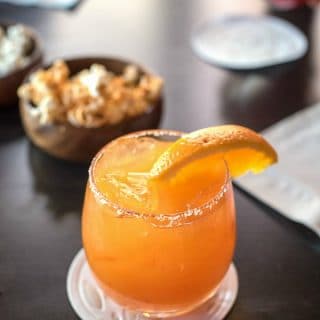 Chipotle Mango Margarita
Food memories are always strongly associated with travel and this unique Chipotle Mango Margarita at sunset on the Four Seasons Rancho Encantado will be a highlight for me. The version at the resort includes a house-made chipotle syrup of simmered New Mexican Hatch red chilies, garlic, onion, chipotle and honey lending a commanding, earthy flavor to the cocktail. I've changed it a bit to ensure the cocktail can be made at home no matter where you are! It is a wonderful combination of sweet, tart, smoky flavors that is unique to any margarita you've enjoyed!
Print
Save Recipe
Recipe Saved!
Pin
Rate
Ingredients
1 ½

ounces

Silver Tequila

¾

ounce

Mango Puree or Mango Juice

¼

ounce

Agave Nectar

¼

ounce

freshly squeezed Lime Juice

½

teaspoon

Chipotle

(from chipotle en adobo), diced

1 ½

teaspoons

Honey

Ice

Salt for the glass rim

Optional: ground Chipotle Chile powder

(to add to the rim salt)
Instructions
In a shaker or quart Mason jar combine the tequila, mango puree or juice, agave nectar, lime juice, chipotle, honey and a handful of ice in the shaker or jar. Shake vigorously to combine.

Rim an Old Fashioned or Margarita glass with salt. Optional: add a light sprinkle of chipotle chile powder to the rimming salt to crank up the heat further!

Fill the rimmed glass with fresh ice; strain the shaken cocktail into the glass.
Notes
Adapted from the Four Seasons Rancho Encantado recipe
Nutrition
Calories:
167
kcal
|
Carbohydrates:
17
g
|
Protein:
0
g
|
Fat:
0
g
|
Saturated Fat:
0
g
|
Cholesterol:
0
mg
|
Sodium:
43
mg
|
Potassium:
35
mg
|
Fiber:
0
g
|
Sugar:
16
g
|
Vitamin A:
230
IU
|
Vitamin C:
9.9
mg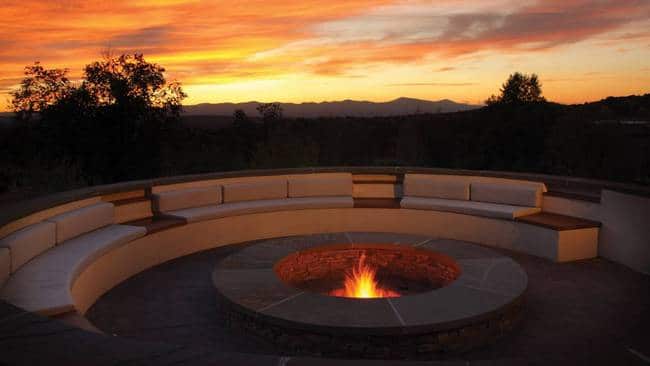 Excursions with Adventure Partners
The Four Seasons has a partnership with an adventure excursion company, Adventure Partners, who has an onsite office and offers myriad outings for biking, hiking and cultural excursions to experience the Land of Enchantment. We took a half-day outing with guide Tom Gallegos to literally walk in the footsteps of the Pueblo ancestors at Tsankawi (procounced San-keh-wee), a discrete area of Bandelier National Monument. After stopping for a vista overlooking the Rio Grande River at White Rock, we headed up for a few hour walk including climbing kiva ladders, through chutes in the rock about a foot wide and out to the remains of a more modern pueblo. With Tom's depth of knowledge about the area we found ancient pottery chards, obsidian (used for making arrow heads and tools) and he even was able to call birds to fly overhead. It was fascinating. The Four Seasons has garnered permission for guest outings to Native American sites and ceremonies locally which other resorts do not have.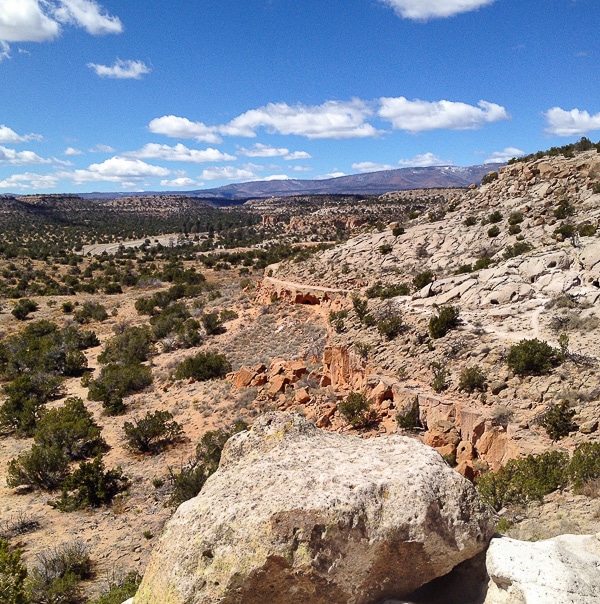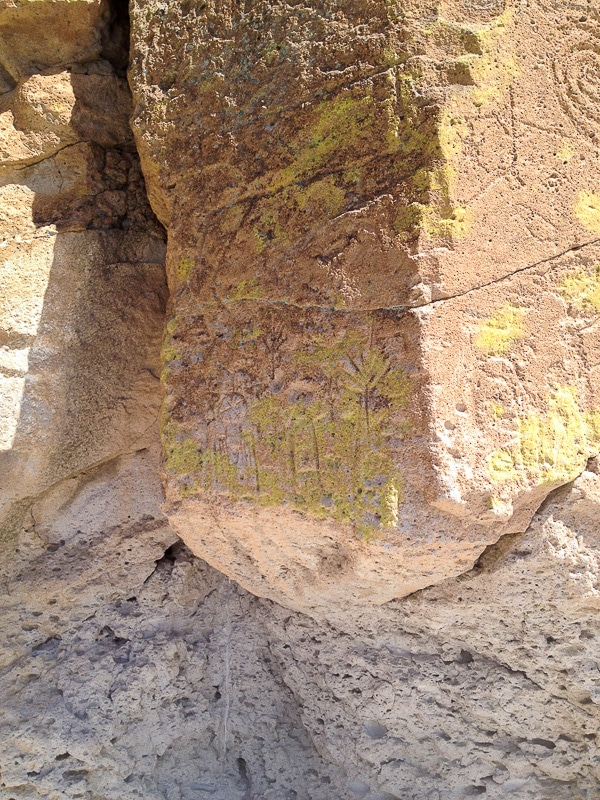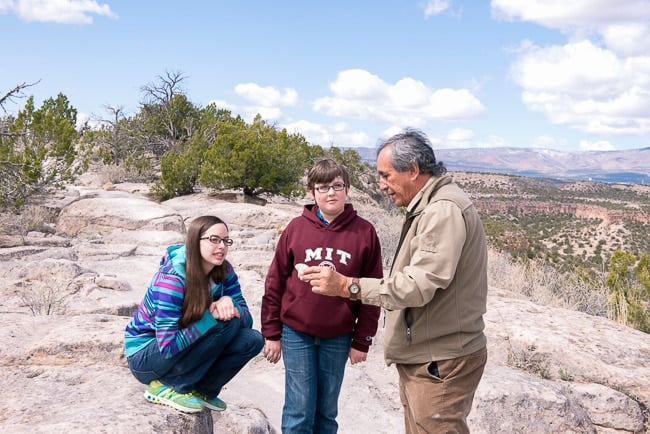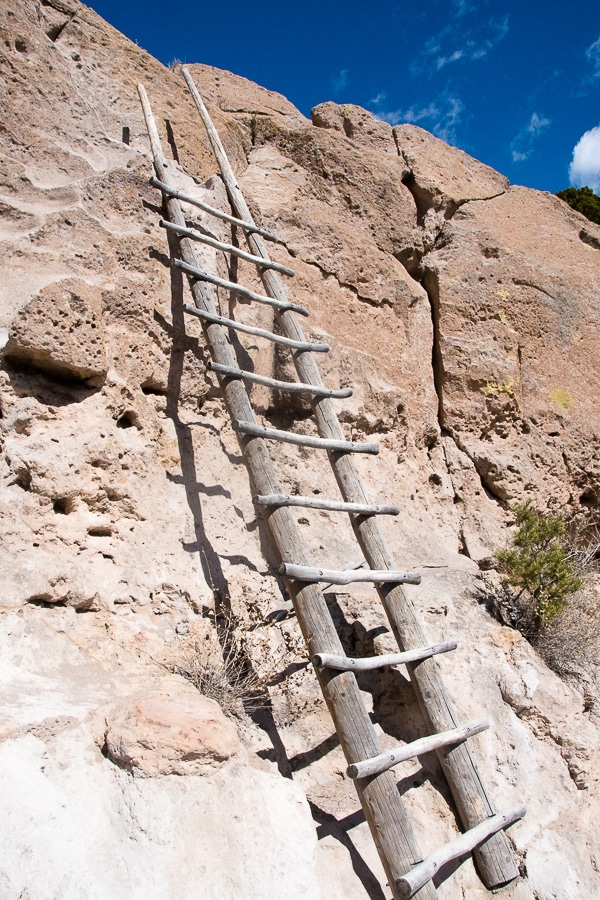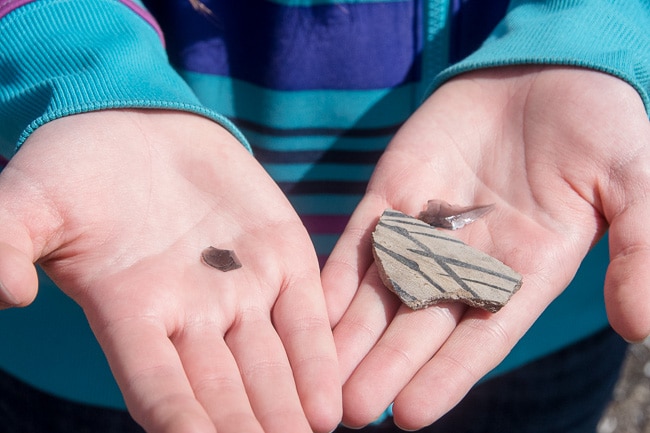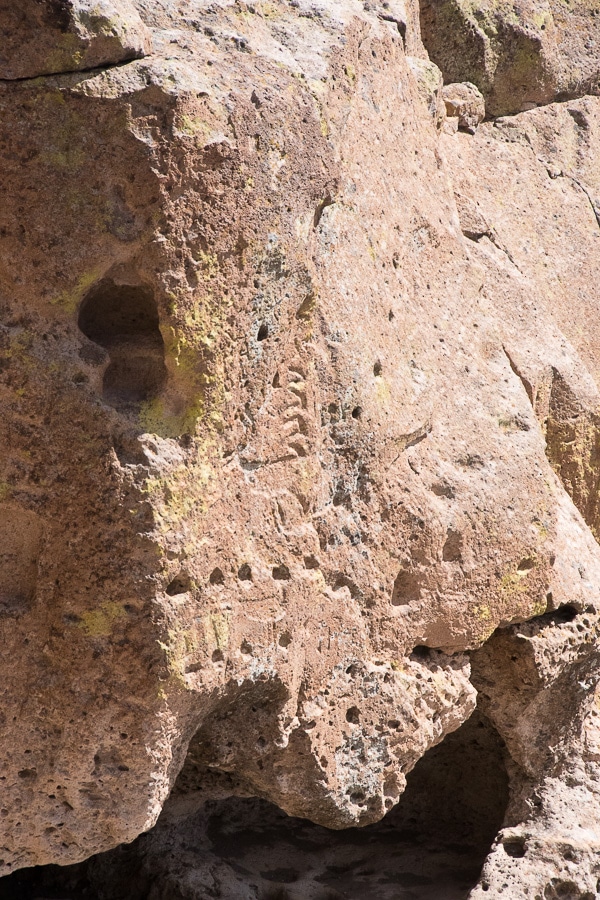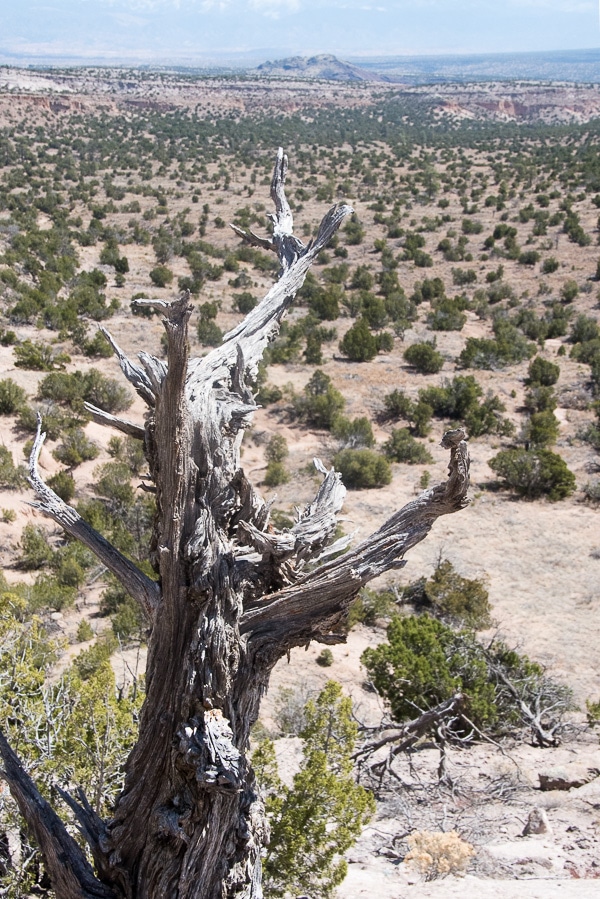 The Desert Renewal Treatment at the Four Seasons Spa
Typically I'm not a spa-goer on vacation when I'm traveling with my family, however in reading the treatment list for the Four Seasons Rancho Encantado, I was transfixed with the roster of local options and could not resist. I opted for a newer treatment, the Desert Renewal, which incorporates desert essences and oils with a body wrap, foot treatment and an oil scalp massage. It was heaven. My practioner was very informative and shared how the treatment was developed with the oils specially blended by the spa. The spa waiting room is a separate circular room with a roaring fire, infused waters and tea, and a very desert-Zen vibe. I felt moisturized, renewed and incredibly relaxed after the treatment so much so that I padded back to my casita in my bathrobe.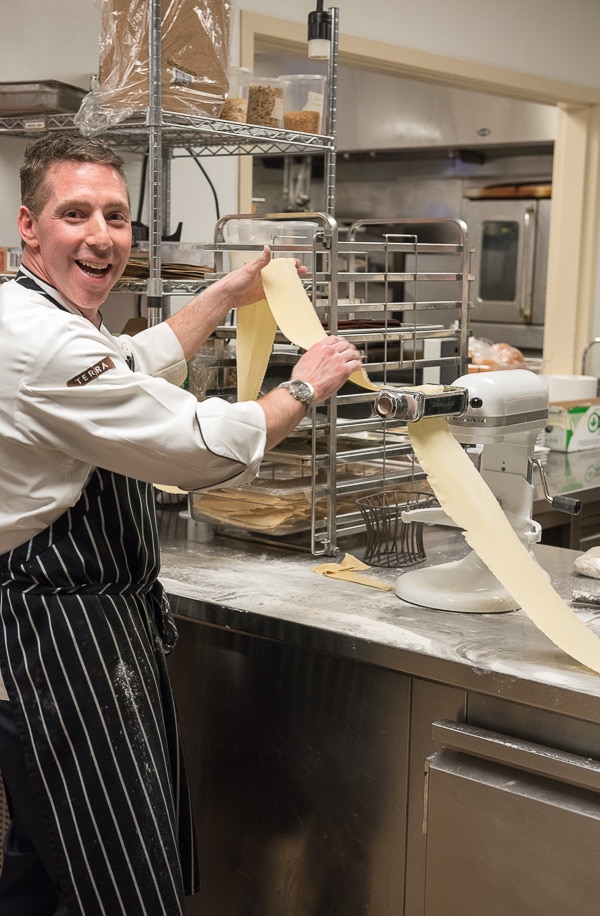 Chef Andrew Cooper and his Chef's Table
A highlight of our trip in total was enjoying a tasting of Chef Cooper's cuisine. To say James Beard nominee Chef Cooper is a bright light on the stage of fresh, regional, contemporary cuisine would be a gross understatement; he's downright on fire. Instead of ordering from the menu we turned ownership of our experience over to Chef Cooper's whim. The meal became an eight course tasting (with wine pairing) of some of the most exciting food I've had. Cooper has a joyful sense of flavor-play that is very unexpected; like scallops in raspberry puree, plated with other unexpected textures and colors. Weaving together flavor dichotomies, like successfully pairing polar opposite personalities at a dinner party, his sensibilities not only work but dazzle for the surprise of it all. By the end of the meal I felt I really understood him through his food and remarked about his unique flavor pairings to which he simply, and gleefully replied 'I just love flavors!' You can tell.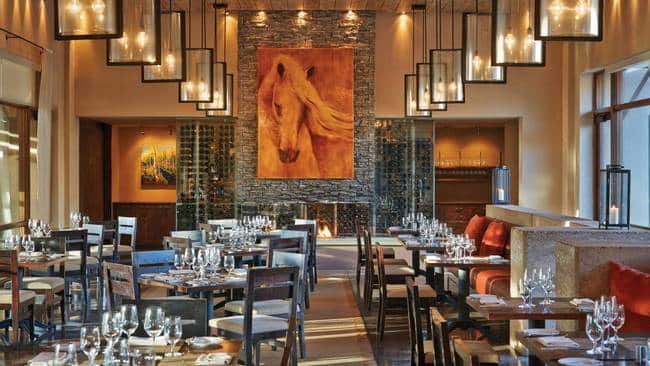 His innovation doesn't end with the menu at Terra, the resort's restaurant. Between crafting bonds with local farmers and food purveyors, growing his own seasonal garden for his kitchen at the resort, he put his kitchen through an extensive remodel to install a granite-topped Chef's Table in the middle of all the action. He puts guests to work and they love it. The night we were dining, we were invited into the kitchen where a local Food and Wine group had booked a session with Chef Cooper. As we entered, they were all holding yards and yards of homemade pasta around the perimeter of the kitchen to see how long they could make it. A few of the participants spoke to us, sharing accolades of Chef Cooper's skills and his down to earth personality. After the guests have made the recipes for their meal, which by the way involve all of the kitchen staff in defining the menu giving growth experience to the staff, they bring out a disco ball and dance the night away. The offering is a whopping success at the resort, and thus far Rancho Encantado is the only Four Seasons that does it. Genius.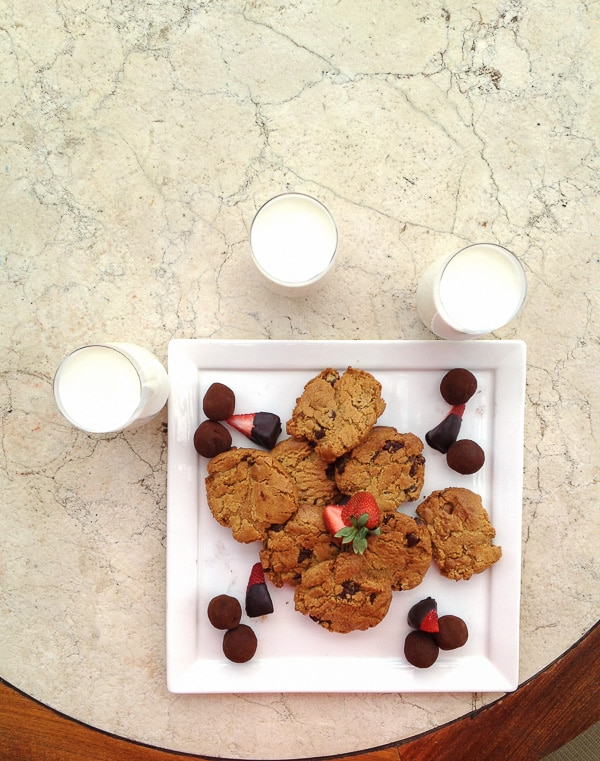 Easy Gluten-Free Dining
The first night we arrived there was a rap on the door and a special delivery of Peanut Butter Chocolate Chip Cookies and glasses of milk; and they were gluten-free. And chocolate covered strawberries and truffles. You'd have to be gluten-free to understand what a big deal that is. To say my kids were over the moon would be an extreme understatement. In reviewing the menu for every meal, in room dining and snacks at the bar, the resort offers a very high percentage of gluten-free options without sacrificing any of the flavor, presentation or panache of the dishes. These are integrated options as well, not substitutions. We found it effortless to enjoy the fresh regional cuisine at the resort, and eat gluten-free.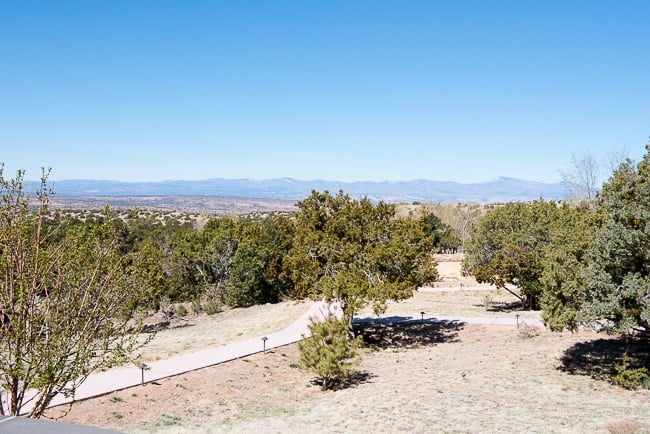 The property is beautiful, studded with sculpture and natural vegetation. From the deck outside the bar one can see for miles and enjoy gorgeous sunsets around a chic, modern fire pit. A complimentary Mercedes van will shuttle guests into Santa Fe for dining or shopping and the resort has a collection of Mercedes-Benz convertibles for guests to borrow. Does it get any better than that?!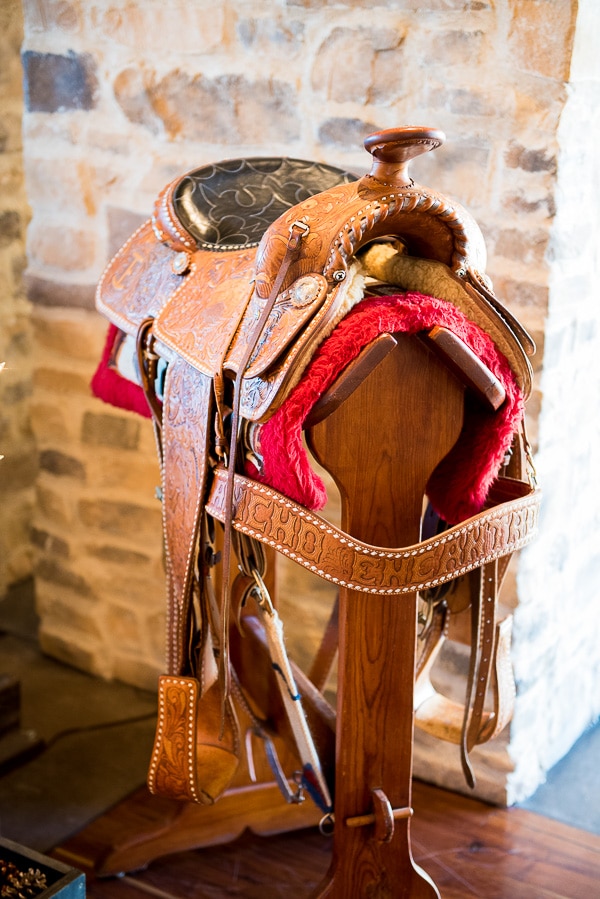 Deepest Boulder Locavore thanks to everyone at the Four Seasons Rancho Encantado resort for making our stay such a relaxing, delicious, educational one! This is not a compensated review and all opinions stated are my own.