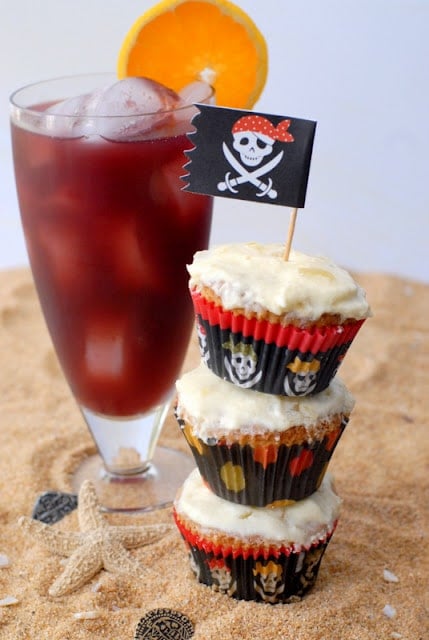 When I got this month's vintage swap recipe, Sorghum Molasses Cookies, I recalled that rum is made from molasses.

This memory brought forth a retrospective of a trip I took to the South China Sea, then a still heavily pirated area, though fortunately I did not know it when I embarked on my trip.

My boss at the time, a blonde-haired blue-eyed nymph and I chartered a sailing vessel to tour the islands around Pulau Tiomin in Malaysia.

Our captain was a young American who sailed half the year in Malaysia and half the year in the Phuket Thailand.

He had a lovely Malay wife who prepared our food which was always delicious with authentic ethnic roots.
My boss, we'll call her 'Val', and I were both very inquisitive.

With each adventure we had a hundred questions about our surroundings.

'What do people do here for work?'

'How many people live on this island?'

'What is the main source of food?'

To which our trusty sailor guide commented little.
We took excursions that unfolded with unplanned excitement.

A little dingy trip up an inland river that required mad machete magic to proceed even a few feet while being on the lookout for looming poisonous snakes overhead.

Shaking off the penetrating stares of locals and later being told we were the first Caucasian women they'd seen.

Stuff like that.
This was some of the most beautiful scenery I'd ever experienced. One night we docked in an inlet of an uninhabited island. We were the only boat there. The snorkeling was said to be some of the best in the world and as we prepared to go out we asked several questions about the sea life and what to watch out for. There were no sharks, said our sailing shepherd, low currents and that was about it. We swam off to the inner rim of the inlet to see what was there. I spotted my first cuttlefish trilling happily through the currents like a motorized bath toy. I spotted a long spined black sea urchin that I knew was poisonous from studying Marine Biology in college and from SCUBA diving (insert cartoon tires screeching to a halt sound track here). Whoa, whoa, whoa….poisonous sea urchins? Hold on, did Skippy the Sailor Boy not just tell us that there was nothing to worry about it?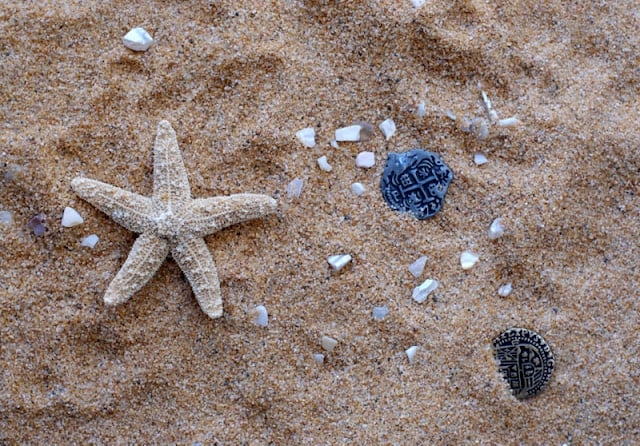 If you have ever snorkeled with intent, you know you lose yourself in the aqueous surroundings, as well as your bearings.

I surfaced to look for Val to 'twalk amongst ourselves' about the credibility of our guide.

I could not see her.

I had drifted very close to the inlet opening to the open sea where the current raged.

Were we to cross over and out of the calm inlet, the fight not to be pulled out into the sea would be mighty.
I waved at our caretakers back on the boat, trying to yell to see if they could spot Val.

Finally, eyes rolling inside my mask I swam all the way back to the boat, learned they'd not been paying any attention to us, found the binoculars to spot Val just as she was about to turn the corner to the open water.

I grabbed our Captain (did I mention as of night 2 he and his betrothed would have raucous screaming matches below deck after cordially wishing us a good night? ) and took the boat's skiff to motor over the pull her from the brink.
After the rescue, our Captain thought it would be fun to go ashore to explore.

Still wanting to get Val alone to compare notes as our trip progression became more suspect, we agreed.

She and I went off to poke around one direction, the captain another.

We began to piece together how little our captain seemed to know about our surroundings.

It was not until we completed the entire trip that either of us uttered our deepest knowing; that if something were to have gone seriously wrong, we doubted he would have known what to do.
Still having a few days to go, we shook it off and rounded a corner to see him standing in a shallow eddy of ocean water.

He raised his hand to us to be quiet but come over.

As we neared the water's edge we found him standing in the school of small SHARKS (yes you DO hear the tires screeching to a halt again).

Please refer to the prior paragraph where we learned there are 'no sharks in this area'.

They WERE sand sharks which are usually fairly docile when small but they do match the genius that supposedly is not living here.
That night after dining below deck, Val and I came up to sit aloft while our hosts screamed at the top of their lungs to each other.

While we'd been below, the inlet which had previously been ours alone had stealthily filled with a number of other sailing vessels.

Some a bit suspect looking.

Some parked a bit too close to us.

As I looked past Val's oh-so-bright strawberry blonde mane, it gave me a shudder to be out in this dubious wilderness.
So how does this ode-to-J. Peterman narrative relate to our recipe swap?

Pirates.

Pirates drink rum.

Well Jack Sparrow does and he's the most enviable of pirates.

So my mind (which works very much like the children's book 'If You Give A Pig A Pancake' for any familiar parents out there),

hopped from molasses, to rum, to pirates and landed on making Drunken Sailor Rum Cupcakes (did I mention our Captain boozed a lot after dinner?) with Pineapple Frosting, served with a Rum Runner (a cocktail bringing back Hemingway'esque memories of six-toed cats and

exploring the shipwreck Atocha and its treasure in Key West…..but I won't regale with that tale today).

Put on an eye patch and take a bite.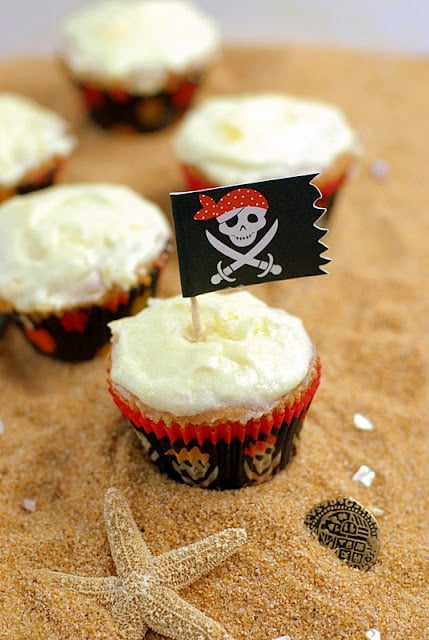 DRUNKEN SAILOR RUM CUPCAKES
These cupcakes have a perfect cake consistency with the right amount of rum; you get the flavor but are not staggering away from the table after eating one.
·
3 cups gluten free or regular flour
·
1 1/2 cups granulated sugar
·
1/2 cup packed light brown sugar
·
2 teaspoons baking powder
·
1 teaspoon xanthan gum if making gluten free
·
1 cup (2 sticks) unsalted butter, room temperature
·
1/3 cup gold or dark rum
1.
Preheat the oven to 350 degrees.

Place cupcake papers in cupcake pan cavities.
2.
Add all dry ingredients in the bowl of a mixer and mix to combine.
3.
Add butter to dry ingredients and mix to combine.

The mixture will be grainy and not smooth (mixing takes a few minutes only).
4.
In a separate small bowl, whisk together the milk, rum and eggs.

Pour slowly into the mixer on low speed to fully combine.

Once combined mix at medium for 2 minutes until smooth.
5.
Fill cupcake cavities 2/3's full.

Place into preheated oven on the middle shelf.

Cook for 25 minutes or until tops are golden in color and a toothpick comes out of the center clean.
This frosting has a great pineapple flavor with some texture from the crushed pineapple.

It complements the rum cupcakes beautifully.

The consistency of the frosting is not as thick as a traditional butter cream frosting.
·
1 ½ sticks (6 ounces) unsalted butter, room temperature
·
3 plus 1/2 cups confectioners/powdered sugar
·
6 tablespoons crushed pineapple, well drained
·
2 tablespoons pineapple juice
·
¼ lemon, juiced (can be squeezed into the recipe)
2.
Slowly add sugar to butter, mixing to fully combine.
3.
Place crushed pineapple in a fine mesh strainer and pus
h with a spatula to remove juice.

This step is to ensure the crushed pineapple is not too wet going into the frosting not to produce the amount of juice called for by the recipe.
4.
Add crushed pineapple, pineapple juice and lemon juice.

Mix together on low until combined.
5.
Add the 1/2 cup powdered sugar and mix to combine.

Mix at low speed to combine and then medium-high for an additional two minutes until it's smooth.

If you find the frosting is not at a consistency of your choice you can add more powdered sugar to make it loftier though check the flavor as you add more to ensure it still tastes balanced.

It also can be refrigerated before icing cupcakes to firm it up.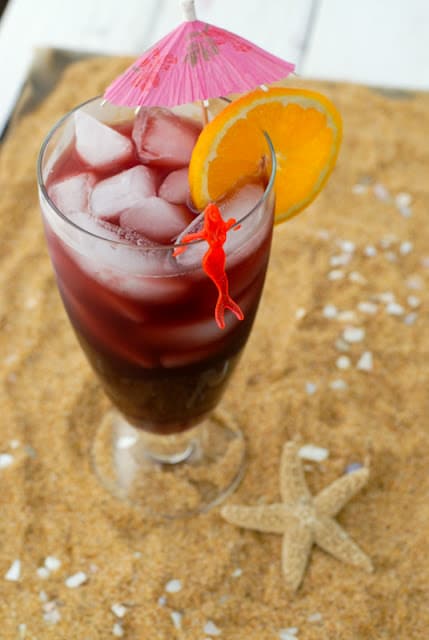 The phrase 'don't drink and drive' was absolutely derived for cocktails such as this one.

It's delicious and tropical but with a healthy dose of alcohol.

I recommend settling in for 'Tiki Night' at home to enjoy!
·
1 ounce pineapple juice
·
1 ounce blackberry liqueur
Fill a 16 ounce glass with ice.

Mix all ingredients in a shaker and pour over the ice.

Garnish with an orange slice.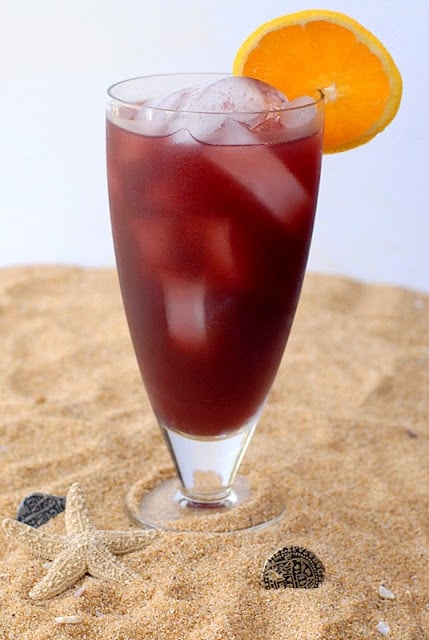 As background, this recipe redo/swap idea was brought to life by Christiana of
Burwell General
Store
upon finding a cool vintage hymnal/recipe book at a swap meet in Arizona. She had the vision of bringing those recipes back to life with a twist. We redo/swappers must change at least three things to make it our own and stay true to the intent of the recipe.

There is a growing group of international talent wielding their monthly vision in our recipe swap.

For the original recipe and to see all the creative spins for this month please click here; you will not be disappointed!

All recipes will be posted by 8 p.m. PST on Sunday August 7, 2011.