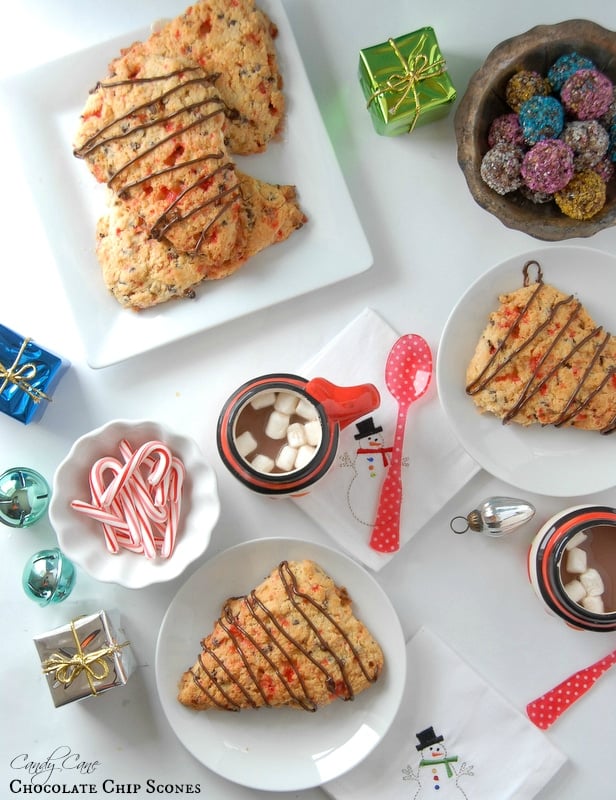 Christmas morning has always been a prescribed ritual in my family tradition and one I've carried on in my own family as an adult. We were allowed to open one gift on Christmas Eve which for my children is a new pair of pajamas and usually a new Christmas ornament with some meaning for the year. We always bake for Santa, leaving cookies out Christmas Eve (this year I rounded up some fantastic gluten-free cookie options, 24 to be exact, and it will be difficult to choose!).
On Christmas morning we start the morning with some coffee and coffee cake to accompany opening Christmas Stockings filled with little gifts wrapped in white tissue paper. After the stockings we take a break for a more substantial breakfast and then finish up gifts under the tree. It's funny how the smallest details define the full holiday experience. I cannot remember a year without coffee cake first thing, though this year I'm changing it up!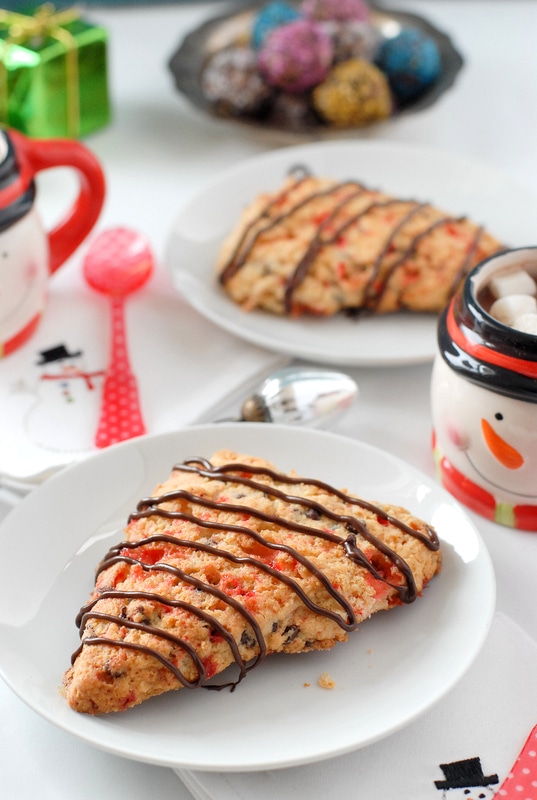 Last week my high schooler had no classes, instead one or two final exams each day with Friday off. It was a dreary, foggy, frigid morning on Friday. I'd dropped her at an early morning swim team practice, headed home to grab my elementary school son, back to pick up at swim practice and drop at school for the younger. On the way home we popped into a small coffee shop in our neighborhood. It was every ounce of warm perfection you'd imagine from a bustling urban coffee shop on a chilly winter's day; brimming with laughter and happy people appreciating the shelter from the cold, a fiddler playing Celtic tunes in the corner, running into bundled up friends unexpected, soul-warming drinks and freshly baked pastries. On this particularly perfect coffee shop trip there were gluten-free scones, freshly out of the oven waiting just for us.
We departed the coffee shop warmth, braving the gray outside and it popped to mind that I wanted to make scones for Christmas morning this year. And not ordinary scones but special, whimsical scones fitting for the excitement of the holidays; Candy Cane Chocolate Chip Scones, gluten-free. After some experimenting the scones popped from the oven (well, maybe that is an exaggeration) with the ideal mix of chocolate and peppermint to celebrate the season. They are a fun twist on regular breakfast food, feeling just a smidge more special. I hope you'll enjoy them too!