Cooler weather calls for hearty recipes that will fill the senses and the stomach. Big Red Barn Chili is full of chunks of sirloin steak, seasonal vegetables and roasted chile peppers. Great for tailgating, fall outings or just to warm the day.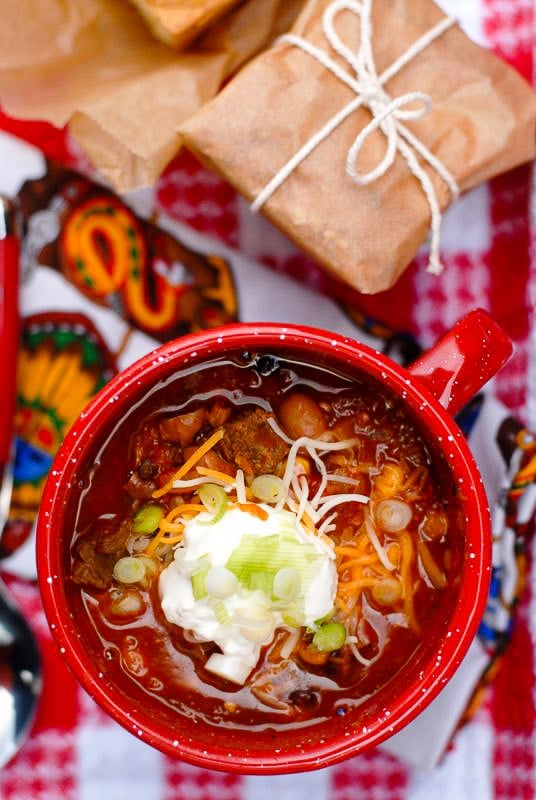 Fall is undoubtedly my favorite time of year. I love the cooler, cozy temperatures. The nudge toward slowing the pace from summer. The earthy warmth of the food.
One of my favorite annual activities in the fall is going to Rocky Mountain National Park to watch 'The Rut'. Beginning in mid September the elk, who have been living at higher, cooler altitudes, come down to the mountain meadows to 'score chicks' basically. The big bull elk spar with each other and gather their harems of female elk.
The entire ritual (referred to as 'rutting') is a spectacle to behold. The highlight by far is their 'bugling', the unearthly call made by the bull elk. It's indescribable with words. It sounds like a cross between a high pitched whistle, a shriek and a sound you'd expect a mermaid to make, or maybe like a broken clarinet. The meadows are still, the air heavy and crisp, making their munching of grasses, clattering of battling antlers and bugling as pronounced as someone yelling in a hushed library.
The best time to watch The Rut is at dusk. Having watched in the rain and snow, I always pack warm food and chili seems perfect. Not too fussy, always soul-warming and easy to manage. I came up with a recipe for the occasion based on all the vegetables available right now and with the type of heat I like; slow and simmering (not blowing smoke out your ears).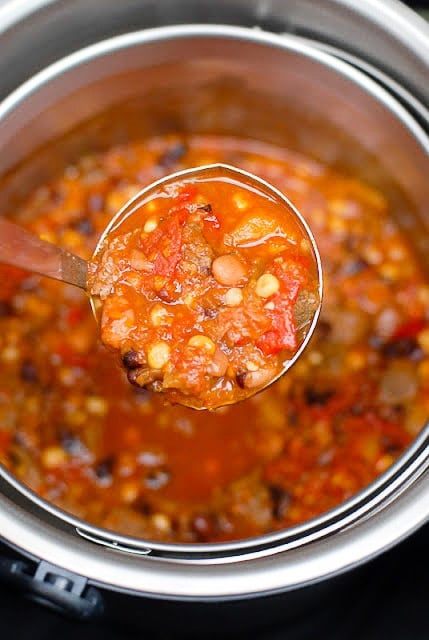 Serve with this delicious Cornbread recipe!
A young, rogue bull elk catches the scent of a harem. He hightails his testosterone-filled self over to the scene only to realize the bull elk at the helm is much bigger and older (you can count the 'points' on his antlers to see his age). The younger bull elk then averts his vision, and walks right past the harem as though he does not notice they are there. Often the established bull at the head of the harem saunters after him at a lazy pace to ensure he moves completely out of the territory.