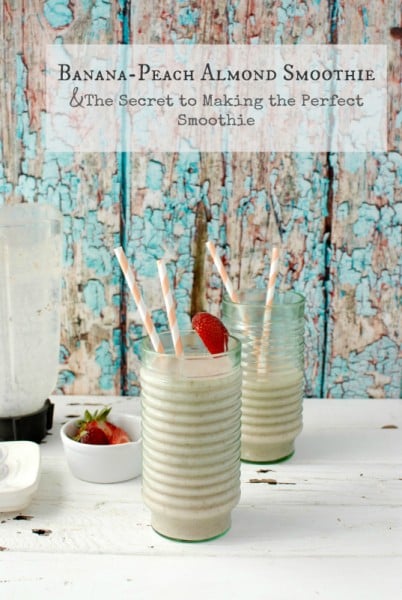 This post is sponsored by Almond Breeze. All opinions are my own.
It's funny when I look back at college the random learning that stands out. I recall a professor (whose name I've forgotten) in a lower division Psych class who stated her goal to know each student by first name before the end of the term; there were 400 students in the class (and she did it). She also would hand out bubble gum to the entire class before a test stating studies that indicate people perform better on tests when chewing gum. I don't think I've taken a test since without gum.
There were also a number of food lessons. An experienced Junior in my dorm kindly clued me in as we went to the dining hall for our first meal that anything labeled a 'bake', 'medley' or 'surprise' should be avoided at all costs. When everyone in my dorm group had packed on their 'Freshman 5' (or was it '15'?) and decided to diet, I marveled at a girl who came back to the table with two servings of jello and something else equally nutritionally vacant, and certainly not a weight loss solution.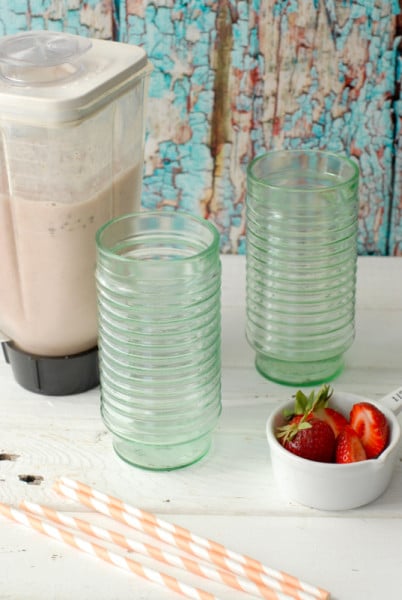 I endeavored phases of dietary hip with vegetarianism, exploring putrid mixtures of brewer's yeast and niacin that would make me flush like the worst sunburn imaginable. I had a roommate that was wildly into fasting (which candidly in retrospect I think was a thinly veiled eating disorder) who coaxed me into lengthy juice fasts; the longest of which (11 days) I broke at a Drive-In theatre consuming Screwdrivers with a non-health conscious friend, rationalizing they had orange juice in them. Insert eye roll here.
This was also my introduction to the Smoothie. Long before smoothie parlors abounded, everyone I knew made them. It was a chance to illustrate health-conscious prowess without requiring any culinary skill, playing with flavors at will to concoct the most delicious or outrageous drink possible.
Candidly smoothies had never been my thing. I like the experience of eating food; the visual appeal of a plate of food, the smell, the bite and the process of eating food. Somehow in sucking a meal through a straw, I felt shortchanged. I did not like ice cubes in smoothies to thicken them leaving gritty crystals interloping with my fruit mixture. And adding ice cream felt like cheating.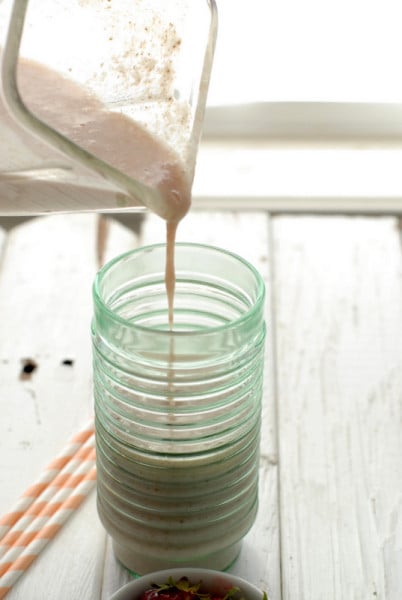 Somehow, somewhere in this morass of smoothie technique I discovered the Holy Grail that changed smoothies forever for me. It was simple and perhaps even trite; frozen bananas. Freezing a banana should occur just after it's begun to over ripen, the dark spots have begun but not overtaken the fruit at which point it should be peeled and put in a plastic zipper bag in the freezer. When adding it to a smoothie, the smoothie becomes a creamy, faux-milkshake. It is sweet requiring no additional sweetener, and still only fruit (vs. ice cream) so the calorie count stays low, and the nutrition high. Life-changing.
As summer rolls in with high heat making food with substance feel like 'too much', smoothie season begins in my household. Between the abundance of fresh fruit, frozen organic fruit picked in a prior season and the heat, my kitchen becomes a culinary laboratory with no disappointments. The possibilities are endless with opportunity to steer toward more healthy green smoothies, fruit-based smoothies or those verging on dessert-in-a-glass; anything goes. Any milk may be used to fit your taste; cow, soy, almond, rice, hemp.
To kick off your summer I wanted to share a delicious recipe from our kitchen for a Banana-Peach Almond Smoothie, and an abundance of other inspired smoothie recipe from the internet and bloggers whose work I respect and adore. After reading the recipes I'm sure you'll feel the same!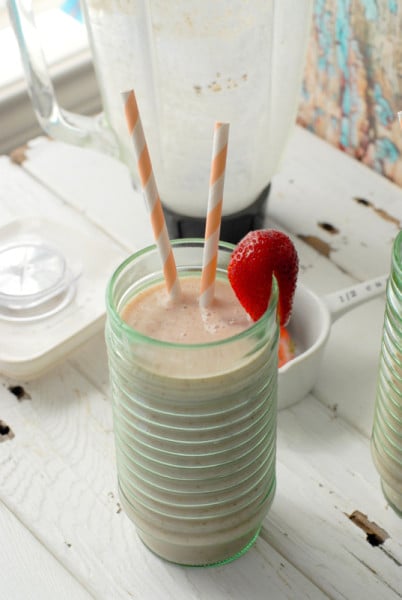 Recipe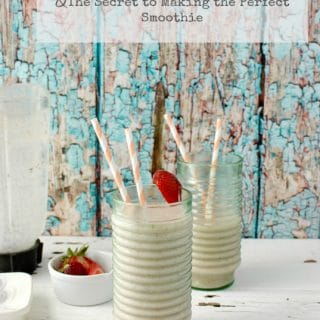 Banana-Peach Almond Smoothie
This summery smoothie is fresh, light and creamy thanks to the use of a frozen banana. In using a fully ripened (not over ripened), frozen banana, ripe peach and strawberries the fruit exclusively delivers the sweetener and no additional sweetening is required. Adding some chia seeds and/or hulled hemp seeds increases the protein, fiber, healthy fatty and amino acids without altering the flavor of the smoothie!
Print
Save Recipe
Recipe Saved!
Pin
Rate
Ingredients
1

large frozen banana

1

large White Peach

, ripe* (a yellow peach may be substituted)

4

large Strawberries

, sliced (approximately ½ cup)

1 ½

cups

Almond Breeze Unsweetened Almondmilk

1

tablespoon

(total) Chia seeds and/or hulled Hemp seeds
Instructions
Place all ingredients into a blender.
Notes
*A frozen or fresh peach may be used. If you prefer a thicker smoothie consistency, use a frozen peach. If you prefer a thinner consistency, use a fresh peach.
Nutrition
Calories:
144
kcal
|
Carbohydrates:
25
g
|
Protein:
3
g
|
Fat:
4
g
|
Saturated Fat:
0
g
|
Cholesterol:
0
mg
|
Sodium:
245
mg
|
Potassium:
414
mg
|
Fiber:
5
g
|
Sugar:
14
g
|
Vitamin A:
280
IU
|
Vitamin C:
24.2
mg
|
Calcium:
263
mg
|
Iron:
0.9
mg
50+ Smoothie Recipes You are Sure to Love:
4 Best Smoothie Recipes of All Time {Organic Gardening}
17 Refreshing Smoothie Recipes {Better Homes & Gardens}
20 Healthy Smoothie Recipes {Prevention}
Sweet Honeydew Smoothies {Family Fresh Cooking}
Strawberries and Cream Smoothie {Avery Cooks} also check out Avery's other fantastic smoothie recipes (they are unending!)
Avocado Smoothie {Dine and Dish}
Raw Chocolate Smoothie {Simple Savory}
Fresh Berry and Ginger Acai Breakfast Smoothie {What Katie Ate}
Berry Ginger Chia Smoothie {The Lemon Bowl}
Tropical Smoothie { E.A. Stewart/the Spicy RD }