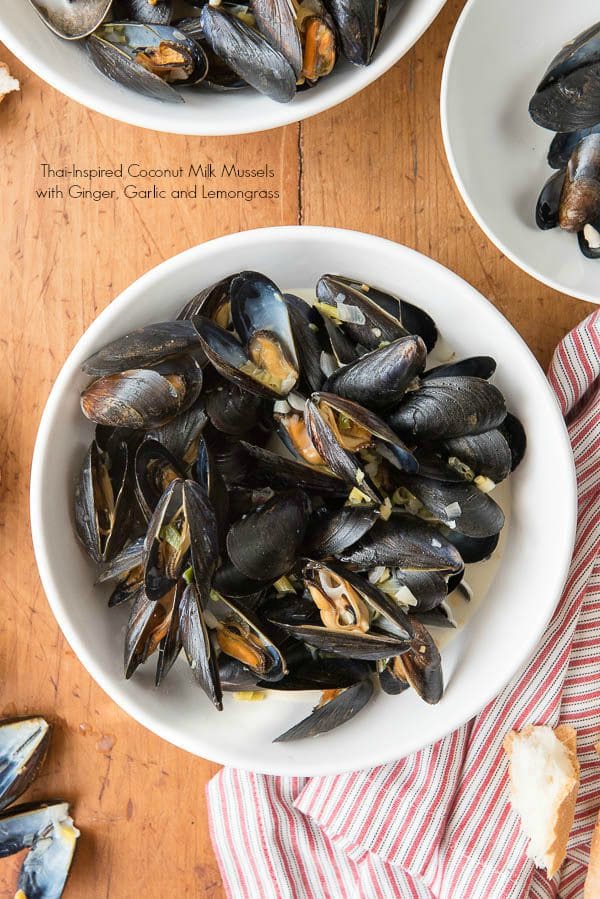 If you had the chance to read my travelogue from the Prince Edward Island segment of our mad Canadian Maritimes road trip, you'll know we ate lots of mussels while there. It did not stop in PEI. The quality of mussels in that area is phenomenal and we enjoyed them at Cape Breton and Nova Scotia too.
I'll confess though I'm a seafood eater, my sensibilities have become more conservative since I've been an 'inlander'. For some time I never thought to buy seafood at the grocery store (and probably would not for shellfish outside of Whole Foods Market to whom I've spoken at length about their practices and how/where they get their seafood). After living in California for years where I could buy it fresh, it seems odd to buy it inland where no ocean can be found.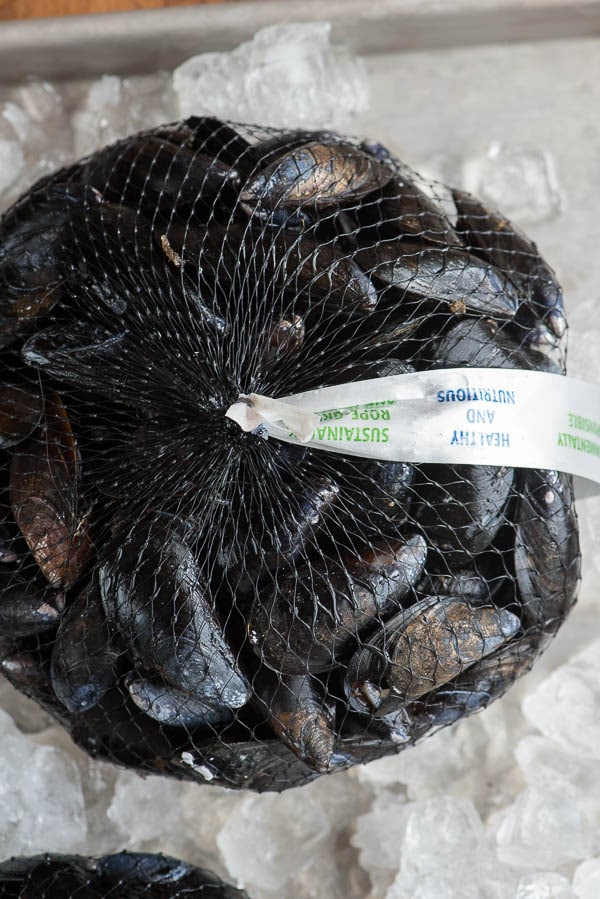 That being said, the idea of 'local' and 'seasonal' have been shifted by the international logistics capabilities. I find almost any fruit and vegetable may be found year round thanks to overnight flights from temperate locations such as South America. In the case of seafood, the same applies. Good, quality seafood is sped off from its point of harvest to be waiting the next day on ice for you!
My kids really dove into the seafood on our trip too. I wasn't sure how that would go but will say that like most things, when food is harvested at its growing point the quality is often very different. With the water quality in PEI, the flavors and textures of the shellfish was pristine in my opinion. The mussels in particular were beautifully flavored without being 'fishy'.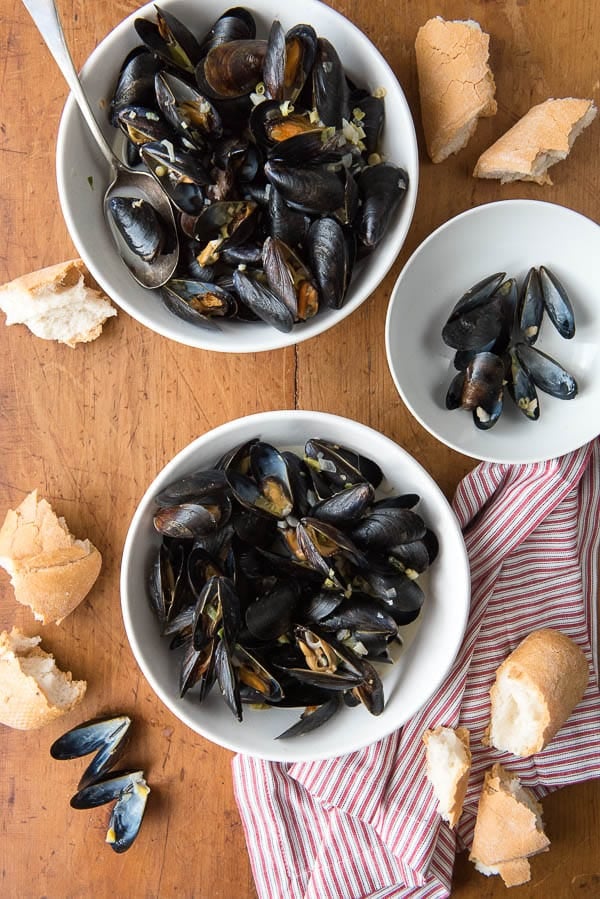 Like my husband and I, the kids were on a mission to eat what was local, especially for things we might not be able to get readily once back in Colorado. One evening we arrived at a restaurant serving mussels in a Thai-inspired sauce with coconut milk, lemongrass and chilies. My daughter ordered it only to learn about 15 minutes later the last serving had been delivered and they were sold out. Such a disappointment. It seemed like a simple recipe so when arriving back in Colorado I put my attention on creating something similar. I was delighted to find PEI Mussels at my Whole Foods making it all feel serendipitous.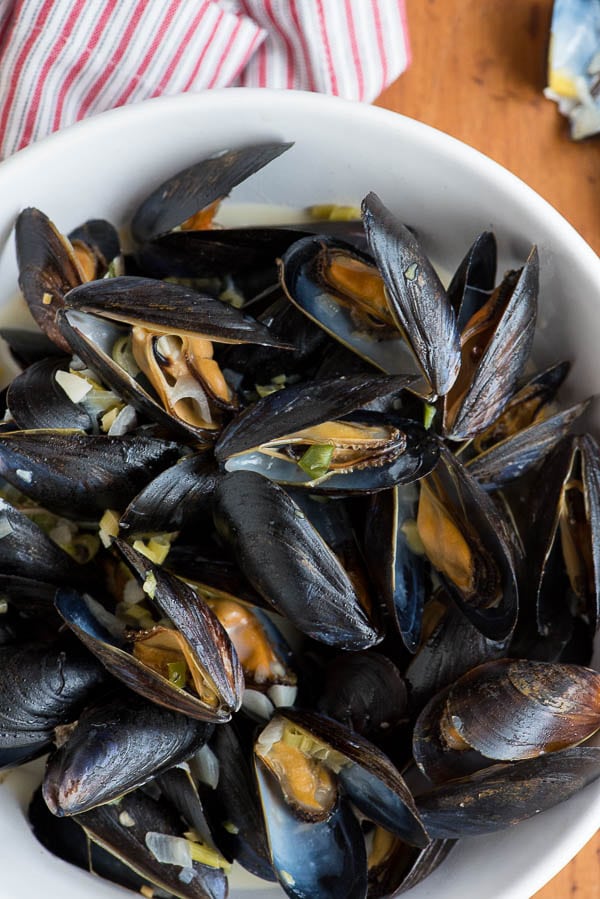 Mussels are a quick meal to prepare. They are steamed in a small amount of liquid for about 5-7 minutes until they all open. That's really all there is to it. There are a few tips however to working with mussels that I'll share here:
Buy mussels as close to using them time-wise as possible. I bought mine the morning of the day I was making them for lunch. In our case our Whole Foods gets them the same time every morning so speaking with your shell fish source if they are flown in is wise to plan for your time needs.
Mussels need to be kept on ice. They are live creatures so must be kept on ice until they are cooked. My fish person gave them to me in a bag of ice with instruction to leave the top of the bag open to allow them to breathe. I transferred them to an ice filled open cooler when at home until I prepared them.
Discard any mussels with broken shells or that are semi open before cooking. The only mussels you should cook need to have shells intact and be closed tight.
Do not eat any mussels that do not open while cooking. Discard any closed mussels after 5-7 minutes of cooking.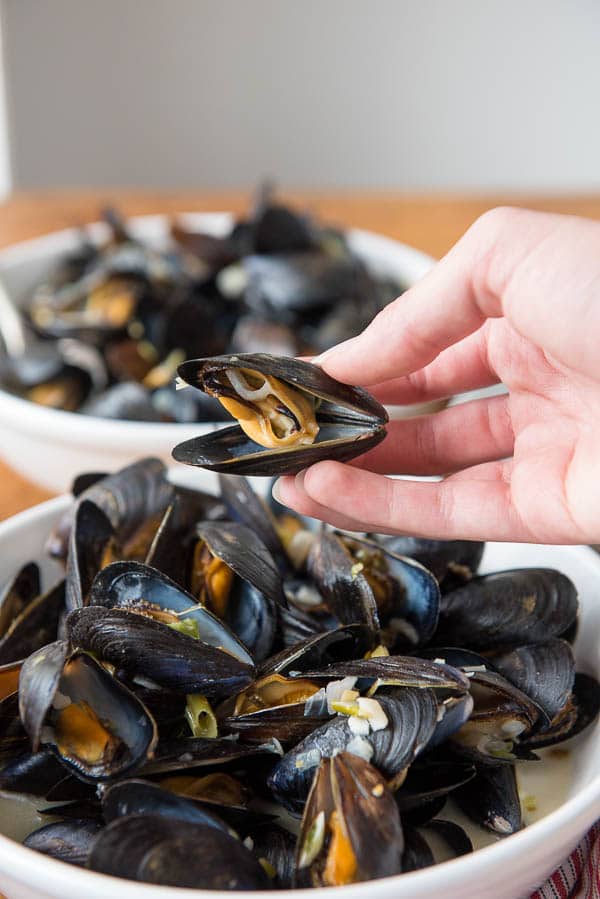 Here's a trick to eating mussels without utensils! My husband lived in Maine for a few years and regales us with stories of the seafood and shellfish bounty locally. He taught us a quick trick that will have you looking like a seasoned mussel-eater!
Open the mussel shell.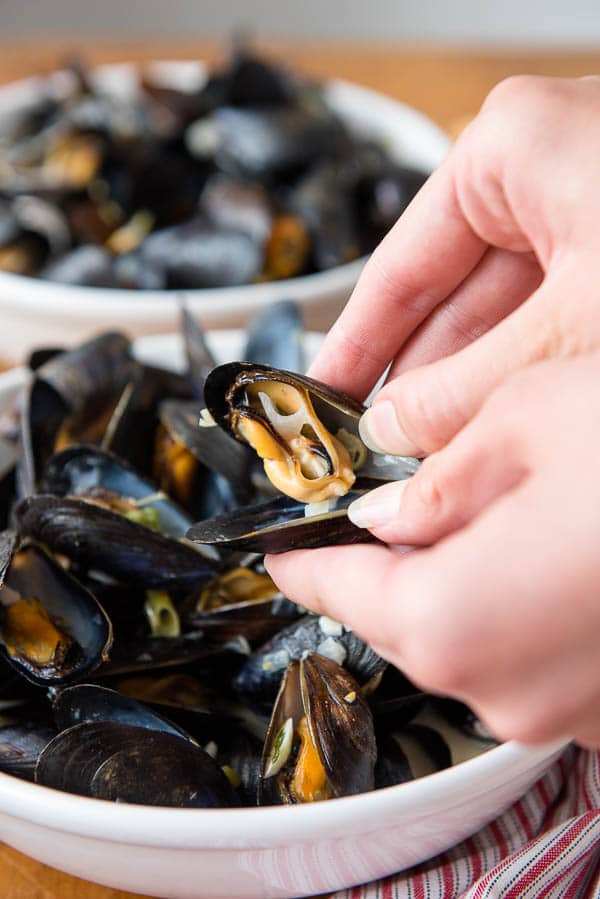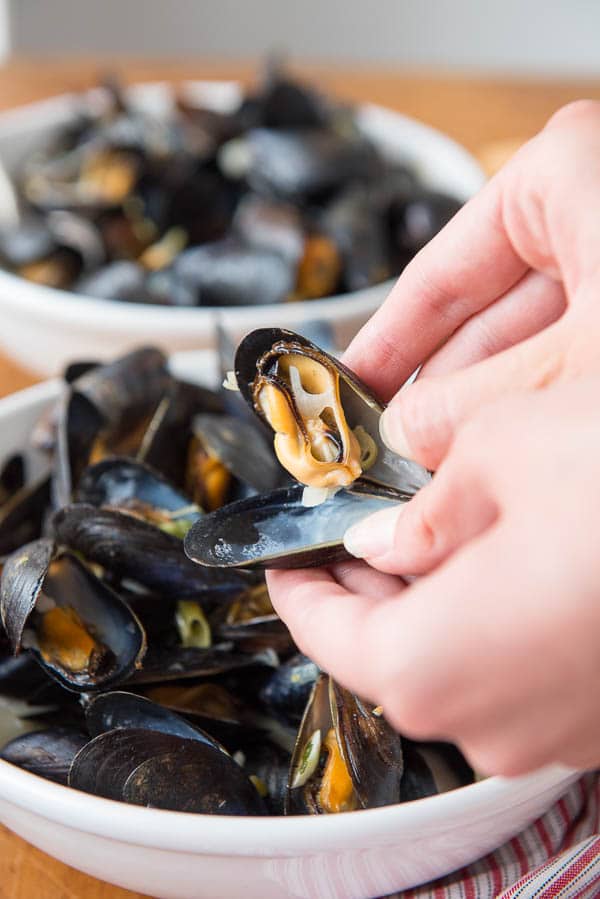 Remove the half of the shell at the hinge on the side where the mussel is not attached.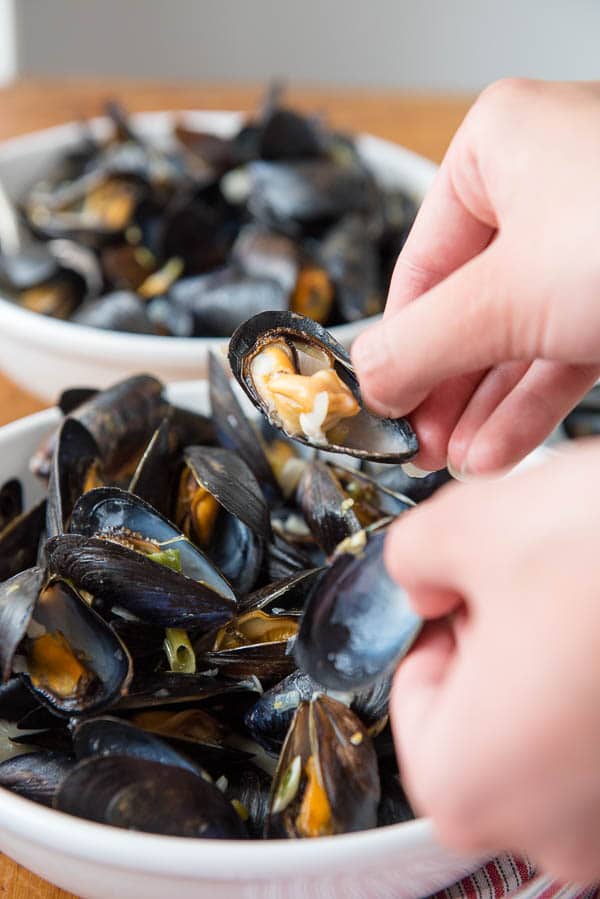 Using the shell without the mussel as a scoop, run the rounded edge underneath the mussel on the other half shell to separate it from the shell.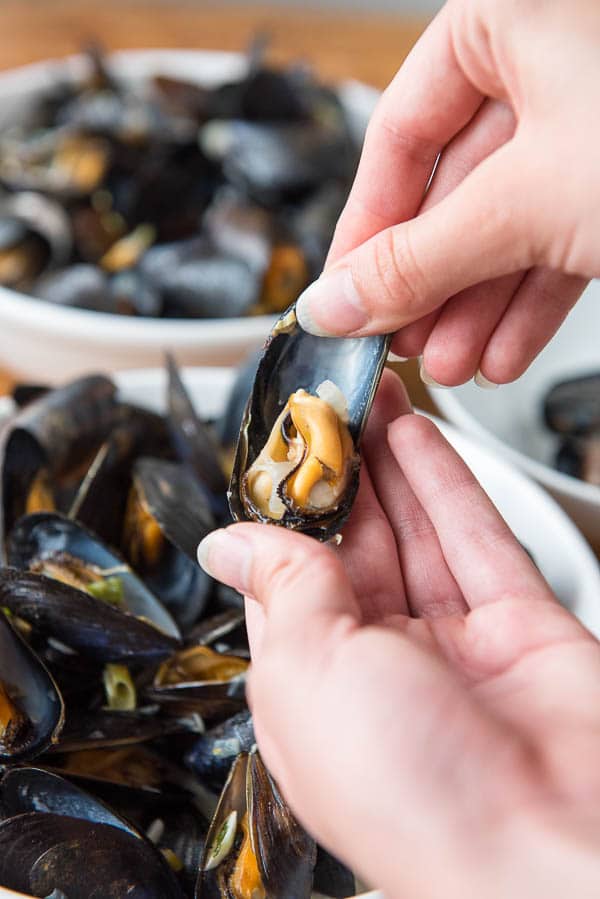 Pop the mussel into your mouth from the shell!