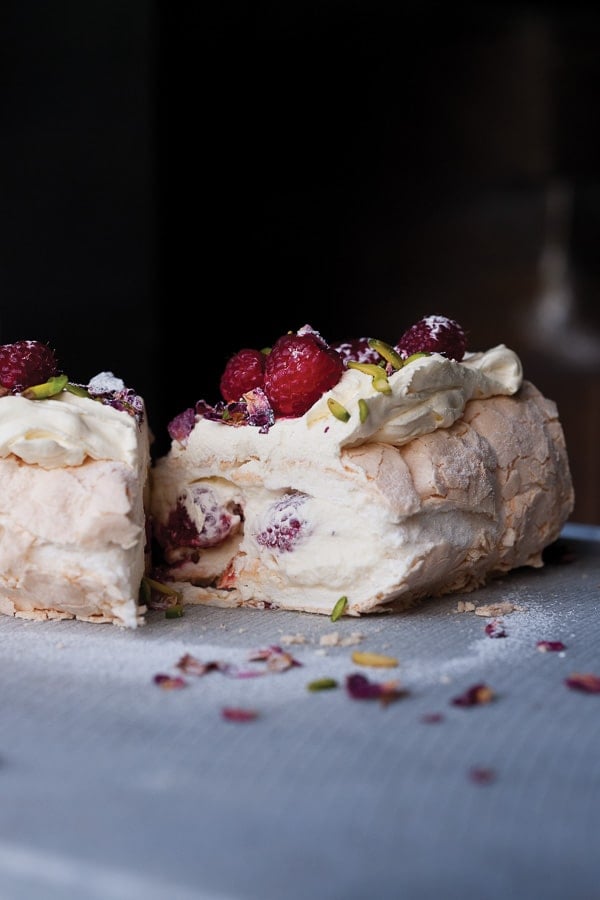 Have you ever loved something so much you struggle to articulate what you love exactly? You find yourself discussing different variations of your feelings, but fall short in capturing the specifics about 'it'? I'll admit I've been stalling about writing about cookbook 'Plenty More' by Yotam Ottolengshi for this very reason. I feel I can't actually convey to you exactly how extraordinary I find this cookbook to be and in the shadow of that possible failing, it has seemed better to say nothing at all. But that wouldn't be fair, now would it?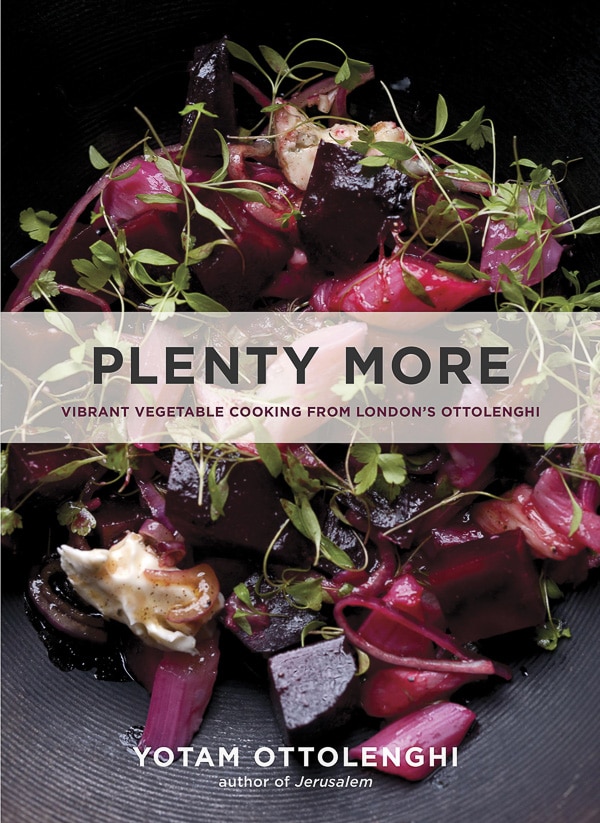 I didn't realize Plenty More was a cookbook about vegetables. Vegetables, legumes and grains really. Perhaps I'm superficial but I fell in love with the cover; the styling, the smooth feel that is slightly padded and absolutely the photograph. It's what I love in a food photo, deeply colorful in a serious sort of way and somewhat purposefully wild looking and organic. As would a child before they can read the written word, I flipped from photo to photo inside the book, spending time with each image as though I was looking out a train window at a beautiful passing landscape that was asking nothing from me but perhaps to stop for a moment and soak the beauty in. The book projects a feeling, a vibe, an essence that feels like a place I definitely would like to spend time if not move there indefinitely.
Yotam Ottolenghi is the author of best seller Plenty, co-author of Ottolenghi and Jerusalem. His books are New York Times Bestsellers, and have received awards from the International Association of Culinary Professionals and the James Beard Foundation. He's an accomplished restauranteur and lives in London. He's the real deal. Plenty More starts with a forward describing his start down the vegetarian path via a column he penned in the Guardian. He describes his angst about taking on this regular column for fear of running out of recipes to make. Like many, the world of vegetables felt finite, unable to be built upon as is the case with meat.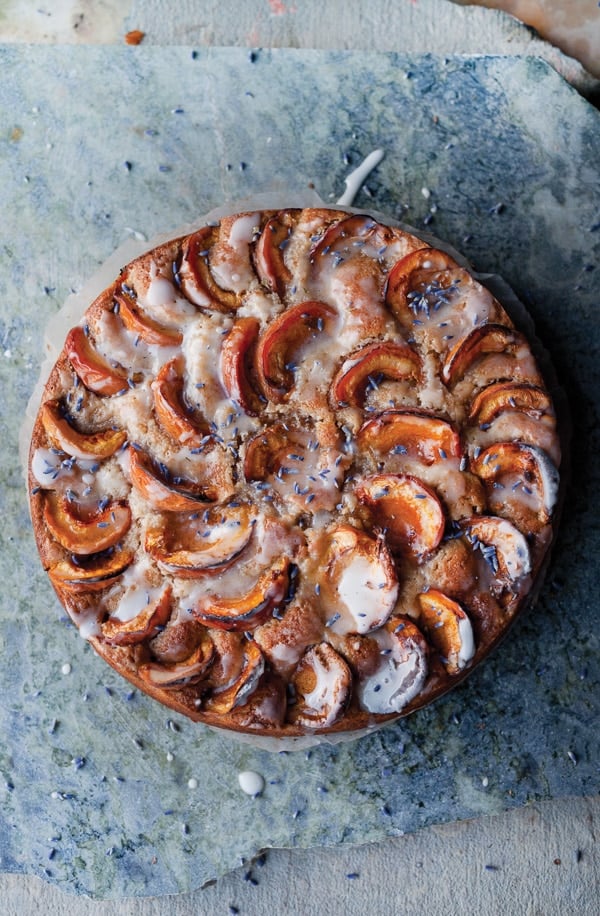 The depth of his initial fears transformed Ottolenghi's path to see past the perceived limitations in vegetarian recipes, to realize opportunity through broadening ingredients with inspiration from his travels as well as the expanding on methods of preparation. In fact that is what Plenty More is, how to exist in a border-less relationship with vegetables. Its chapters are organized by method: Tossed, Steamed, Blanched, Simmered, Braised, Grilled, Roasted, Fried, Mashed, Cracked, Baked and Sweetened. Already that served to open my sense of opportunity past the staid methods used by most.
In reading the forward I realized my surprise about Plenty More being a 'vegetarian' book. Somehow through the beautiful photographs and enticing recipes such as Slow-Cooked Chickpeas on Toast with Poached Egg, Smoky Polenta Fries, Pot Barley and Lentils with Mushrooms and Sweet Spices, Set 'Cheesecake' with Plum Compote, it escaped by own sense that vegetables could not be nearly as interesting as meat dishes. The recipes in Plenty More stand on their own whether the reader is vegetarian or not. You will want to make and eat these recipes.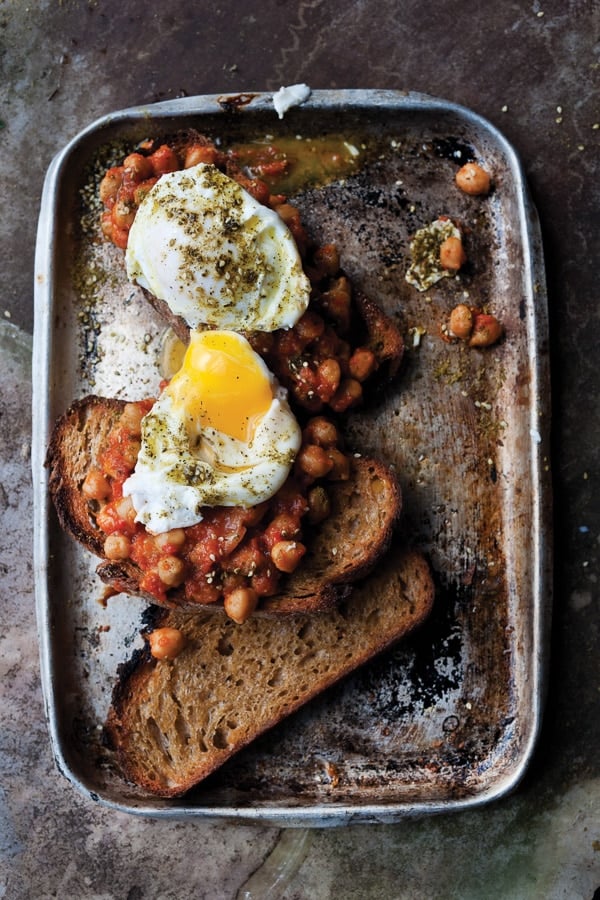 Plenty More is sophisticated yet not pretentious. It's homey and earthy, layered with flavors, ingredients you can pronounce and want to make in your own kitchen. The food is elevated because it is thoughtful and special. It's approachable and for people who love good food, culinary travelers who revel in trying new approaches and ingredients. It is avant-garde, inviting anyone to join in. Whether one wants to build on a vegetarian repertoire, step up their trail horse vegetable side dishes, learn new methods, admire gorgeous food photography, Plenty More delivers. A note of caution however, you won't miss the meat.
Recipe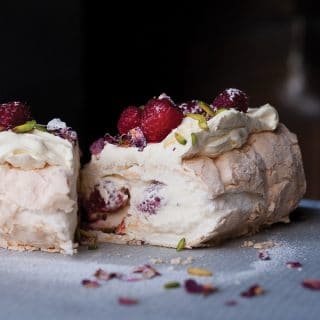 Meringue Roulade with Rose Petals and Fresh Raspberries
"Light, pretty, festive, and special, this can pull off the trick of being either the Christmas Yule log (without the chocolate or the sponge) or the perfect pudding for a midsummer lunch." - Plenty More
Print
Save Recipe
Recipe Saved!
Pin
Rate
Ingredients
Ingredients for the Meringue:
4

large egg whites

1¼

cups

/250 g superfine sugar

1

tsp

vanilla extract

1

tsp

white wine vinegar

1

tsp

cornstarch
Ingredients for the Cream:
3½

oz

/100 g mascarpone1 tbsp confectioners' sugar 1½ tbsp rose water 1¾ cups/400 ml heavy cream

1¼

cups

/150 g fresh raspberries

2

tbsp

dried rose petals

1

tsp

slivered pistachios

(or regular, if unavailable, crushed)

confectioner's sugar

, for dusting

1

tbsp

confectioners' sugar

1½

tbsp

rose water

1¾

cups/400 ml

heavy cream
Instructions
Preheat the oven to 325°F/160°C.

Line the base and sides of a 13 by 9-inch/33 by 23-cm jelly roll pan with parchment paper. Allow the paper to rise about ⅜ inch/1 cm above the sides of the pan.

To make the meringue, in a large bowl, beat the egg whites with an electric mixer until they begin to firm up. Add the superfine sugar to the whites in spoonfuls or tip into the bowl in a slow stream. Continue beating until a firm, glossy meringue forms.

Using a large metal spoon, gently fold in the vanilla, vinegar, and cornstarch. Spread the mixture inside the prepared pan and level with an offset spatula.

Bake for 30 minutes, until a crust forms and the meringue is cooked through (it will still feel soft to the touch). Remove from the oven and allow to cool in the pan.

Unmold the cooled meringue onto a fresh piece of parchment paper. Carefully peel off the lining paper.

Meanwhile, make the cream. Place the mascarpone, confectioners' sugar, and rose water in a large bowl and whisk by hand until smooth.

Add the cream and whisk for about 4 minutes,until the cream just holds its shape. (You can do this in an electric mixer but keep a close eye on it as it's easy to overmix.)

Spread most of the mascarpone cream over the original underside of the meringue, reserving a few tablespoons. Leave a small border around the edge of the meringue.

Scatter most of the raspberries and 1½ tablespoons of rose petals evenly over the cream.

Using the paper to assist you and starting from a long edge, roll up the meringue into a perfect log shape. Carefully transfer the log onto a serving dish. Use the remaining cream to create a rough wavy strip along the top of the log (see photo above). Chill for at least 30 minutes.

When ready to serve, dust the log with confectioners' sugar, dot with the remaining raspberries, and scatter the remaining rose petals and pistachios evenly over the top.
Nutrition
Calories:
202
kcal
|
Carbohydrates:
35
g
|
Protein:
2
g
|
Fat:
5
g
|
Saturated Fat:
3
g
|
Cholesterol:
12
mg
|
Sodium:
32
mg
|
Potassium:
52
mg
|
Fiber:
1
g
|
Sugar:
33
g
|
Vitamin A:
175
IU
|
Vitamin C:
5
mg
|
Calcium:
22
mg
|
Iron:
0.1
mg
Recipe reprinted with permission from Plenty More: Vibrant Vegetable Cooking from London's Ottolenghi by Yotam Ottolenghi, copyright © 2014. Published by Ten Speed Press, an imprint of Random House LLC. I have not personally prepared any recipes in this cookbook at the time of publishing this review. I was provided a copy of the cookbook for the purposes of this review. All opinions, as always, are my own.