Double Mint Chocolate Dipped Candy Canes are easy to make in less than an hour! Pretty and festive, they are great for stirring hot winter drinks, as gifts, to decorate holiday packages or for a snack!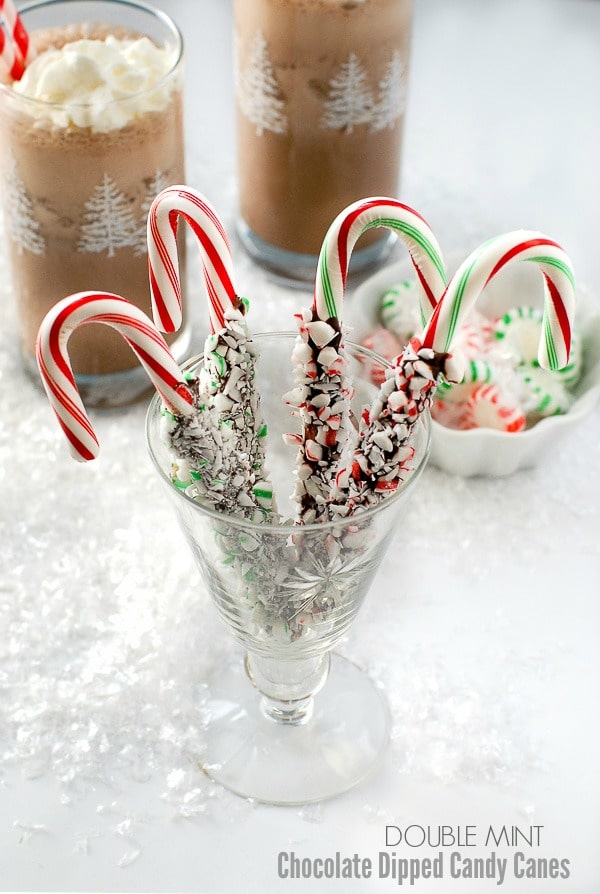 It's just December 1st and I already feel like I'm behind for the holidays, do you?! Rolling off the lazy Thanksgiving break lands us smack into holiday planning. Between gifts and holiday traditions I have way too much on my plate.
We have a Countdown to Christmas box I found at a craft store when my kids were really little. It's a little wooden cabinet with doors on the front of it and little drawers, one for each day of December. What started as a purchase on a whim has turned into a very serious holiday tradition.
Each day my kids find a trinket or little note associated with an activity in the box. When the kids were little I would plan out the entire month of fun things to do, from like spontaneous night drives with hot cocoa to look at holiday lights to holiday movie binges. Now I'm lucky to stuff something in the box the night before!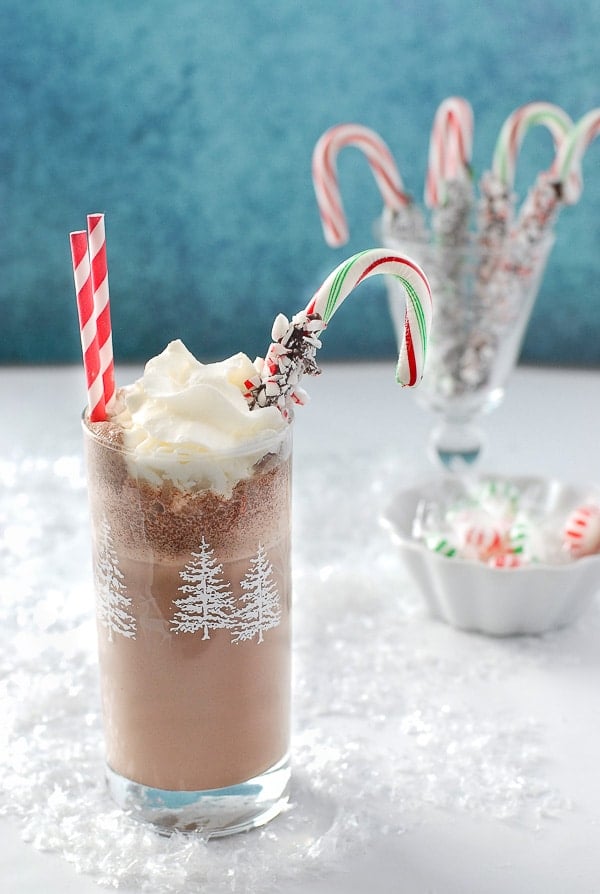 These Double Mint Chocolate Dipped Candy Canes are perfect for a holiday surprise like our box (or if St. Nicholas visits your house on December 5th, you might suggest these to him to put in the shoes left out!). They are super easy and quick to make. They make great decoration on a gift, and are beautiful packaged together for snacking OR to use as stirring sticks in a favorite holiday drink (like this Arctic Peppermint Mocha Shake).
Candy canes are dipped or brushed with melted chocolate and rolled in smashed starlight peppermints or spearmints. Once the chocolate hardens they are done! Any type of mint candy cane will work so mixing colors is fun too. There is something so festive about them, isn't there?
I'm sure with all of your gift giving you'll think of people perfect for this homemade gift of Double Mint Chocolate Dipped Candy Canes! It definitely puts me in the holiday mood to make them too.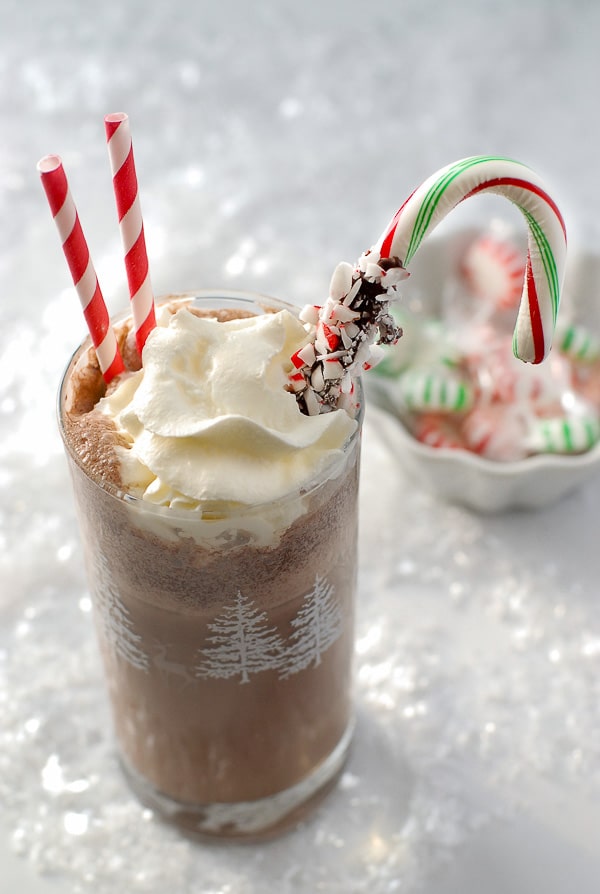 This delicious recipe was originally published in December 2013 and has been updated in 2016.