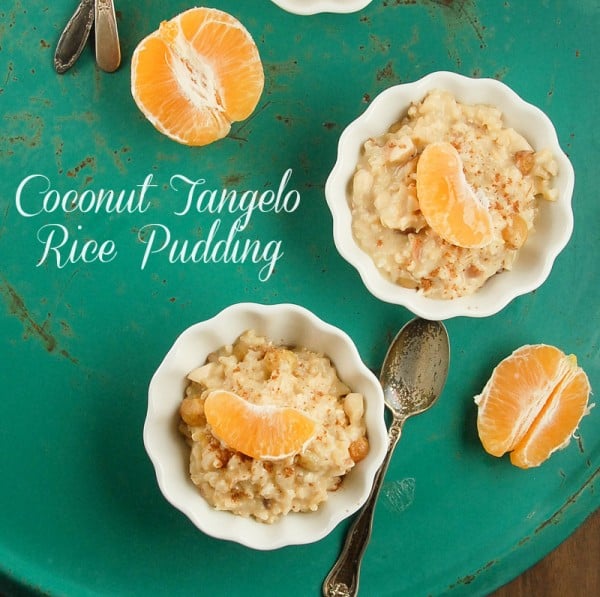 A few weeks ago I shared my joy and plight over a gargantuan shipment of fresh citrus sent to us from a Floridian relation. I would never complain about freshly harvested, locally-grown fruit arriving at my doorstep in the mid of our dry, parched Colorado winter. In this case however a mistake at the orchard tripled the shipment quantity leaving me flatfooted to conjure some recipes before the fruit went bad. Suffice it to say, I have no worries my family will come down with Scurvy after the loads of Vitamin C we've had (come to think of it, we've all skirted colds and flu thus far this season too; knock wood).
In addition to the sheer volume, the fruits themselves were somewhat gargantuan in proportion. Honeybell Tangelos, part of our haul, are a cross between a grapefruit and a tangerine are as large as a newborn infant's head. And they deliver. One meager fruit produced 1 full cup of juice! You can imagine how filling they are.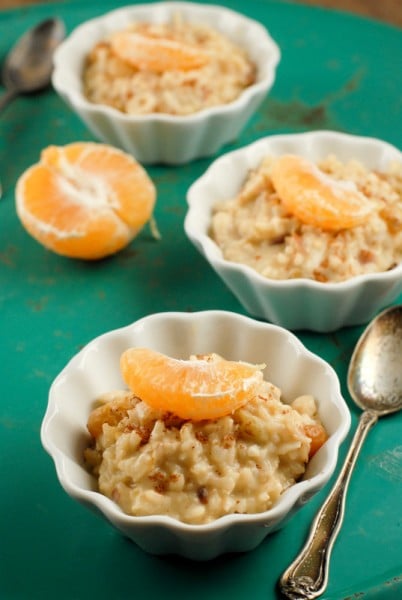 Never satisfied with creating something predictable, my first recipe using the citrus is one I'm sharing here: Coconut Tangelo Rice Pudding. This dessert is a creamy, light-flavored, dairy free dessert bearing texture from the plumped golden raisins and the softened raw almonds. With the citrus juice being so naturally sweet I even contemplated omitting any incremental sweetener but knowing citrus fruits vary extremely in sweetness, a bit of sugar seemed appropriate. Light coconut milk is not as sweet (and is lower in calories) than regular coconut milk but still delivers the fresh flavor to marry with the citrus. As much as I enjoyed eating this for dessert, I found myself eating it for breakfast. It's a perfect healthy treat whenever you feel like it.