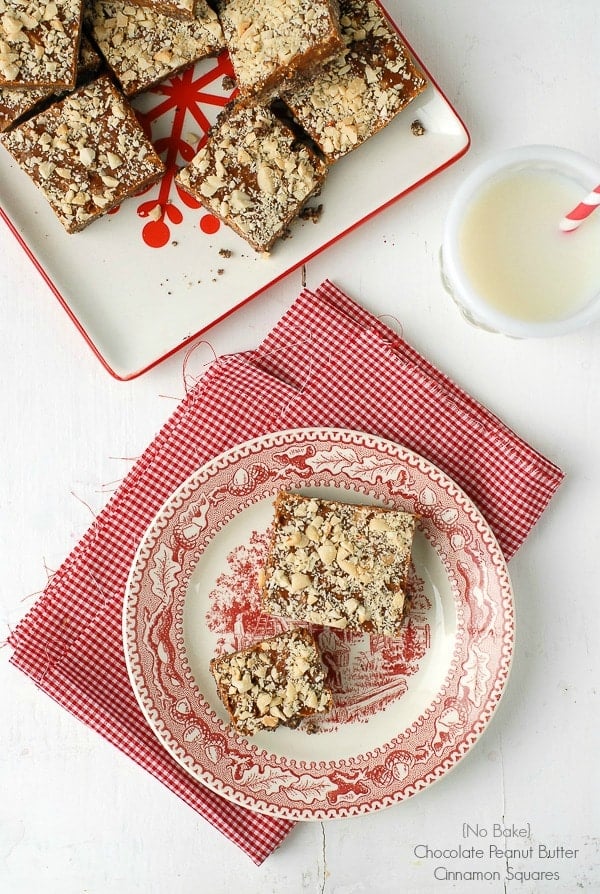 I'm already feeling the holiday spirit! We have many treats, recipes, fun DIY gift ideas and some great giveaways coming your way in the next few weeks. Buckle your seatbelt; I'm having far more ideas than there is time so I'll be sharing a lot with you!
We started our holiday cookie making early. For some reason this year the Christmas spirit struck early. There have been spoken secret wishes to get our tree well before Thanksgiving (though come to think of it, many Christmas tree lots are usually open before Thanksgiving and I don't think I've seen any yet this year). A certain little man in my household has been making red, green and white construction paper chains and elaborate hand-cut white paper snowflakes which hang from the ceiling of his room getting everyone in the mood.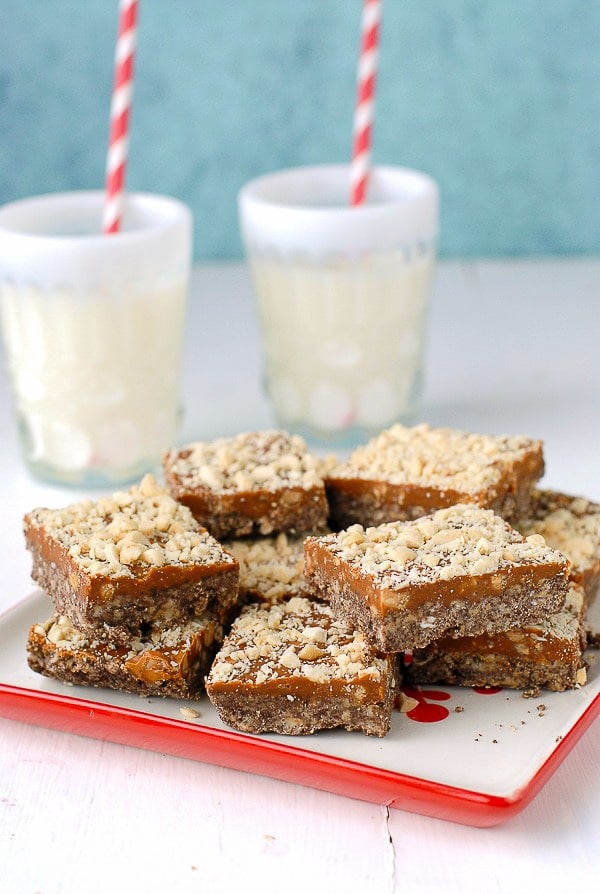 I shared yesterday in writing about Mint M&M Forgotten Cookies I decided to whip up some delicious no bake options this year. I feel everyone finds themselves in a pinch needing to bring cookies to a work Pot Luck, for a school party or wishing for something delicious as a holiday gesture for someone they treasure. Hating to share the same recipes as everyone else I created a few that are a bit different.
Today I'm sharing delicious creamy bars: Chocolate Peanut Butter Cinnamon Squares. Simple to make, they have a bottom layer of chocolate cookie crumbs, topped with melted peanut butter, cinnamon baking chips and toffee/Heath Bar baking chips (or ground candy bars). All of this is topped by crushed peanuts. A large pan can be made in one shake of a reindeer's tail and serves many….which you'll need as everyone will want seconds!