Print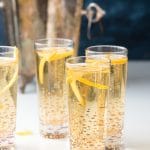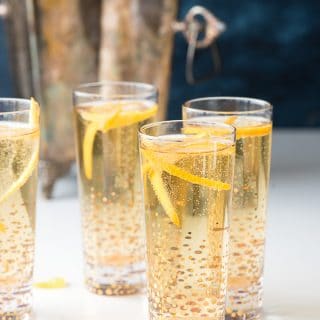 Classic Champagne Cocktail Recipe
A simple twist on a straight up glass of champagne gives a cocktail feel to any celebration. The Classic Champagne Cocktail serves up a depth of flavor that elevates any sparkling wine!
Servings
1
cocktail (aproximately 4-6 cocktails per bottle of Champagne or sparkling wine)
Place a sugar cube in a champagne flute. Douse with 2-3 dashes of Anostura Bitters. Fill with Champagne. Add lemon and orange twists and serve!
Nutrition Facts
Classic Champagne Cocktail Recipe
Amount Per Serving
Calories 15
% Daily Value*
Fat 0g0%
Cholesterol 0mg0%
Sodium 0mg0%
Carbohydrates 4g1%
Protein 0g0%
* Percent Daily Values are based on a 2000 calorie diet.